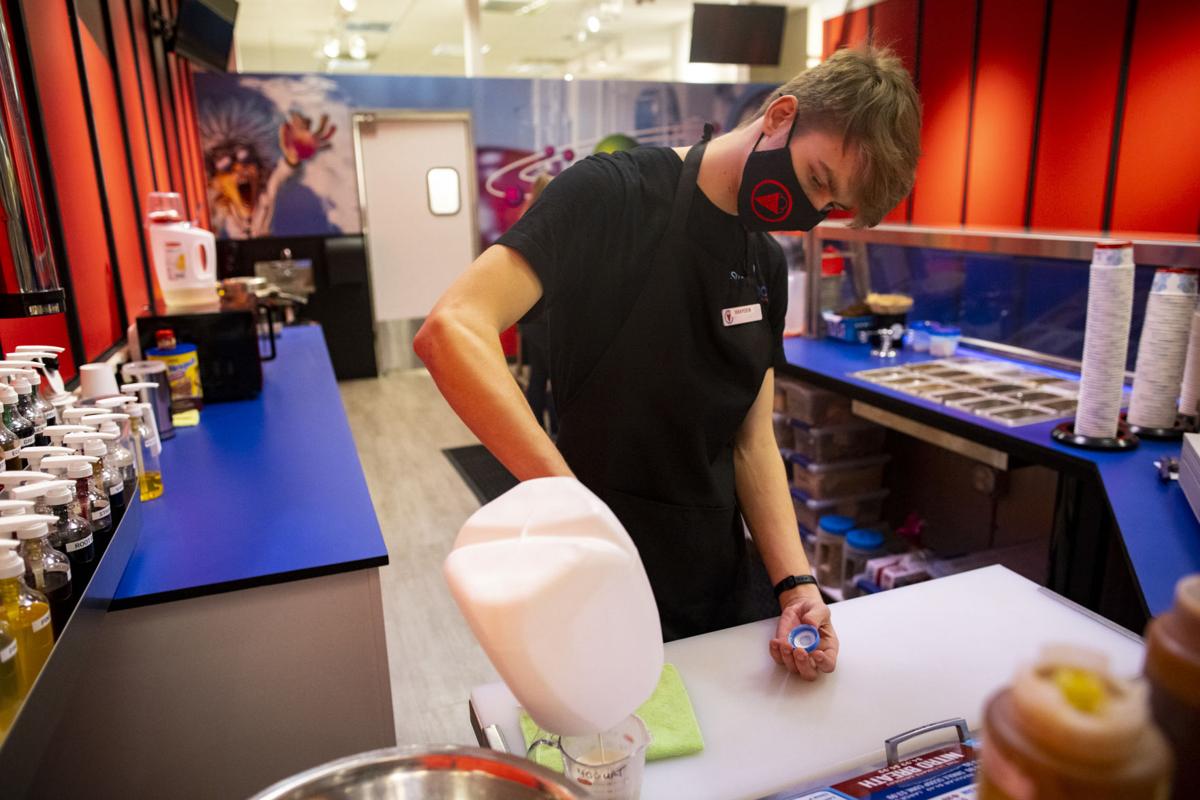 On a Friday afternoon in her Rimrock Mall ice cream shop, Lisa Norby advised a group of kids on how to properly eat "dragon's breath", a popular dessert made with ultra-cold liquid nitrogen.
The treat is made using cereal dipped in liquid nitrogen that's -321 degrees Fahrenheit. As Norby placed the bright red, blue and yellow ice balls into a cup, the vapors from the nitrogen steamed out like fog. When eaten, the vapors come out of the mouth and nose like a dragon.
"It's a really hot seller and that helps us a lot," Norby said.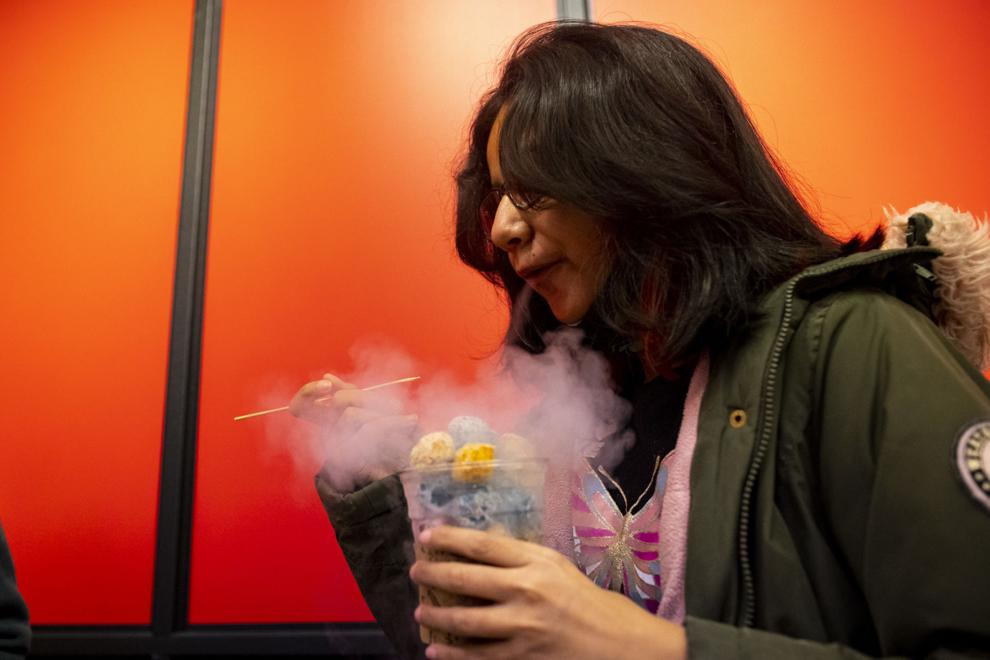 Norby and her wife, Jami Norby own Sub Zero Ice Cream, one of 50 franchises across the country. The liquid nitrogen technique was patented by Jerry and Naomi Hancock in 2005 after opening their first location in 2004.
Customers can make their own ice cream by choosing liquid base flavors and other ingredients, like fruit or candy. It's then injected with odorless, colorless and tasteless liquid nitrogen and kneaded together into an ice cream.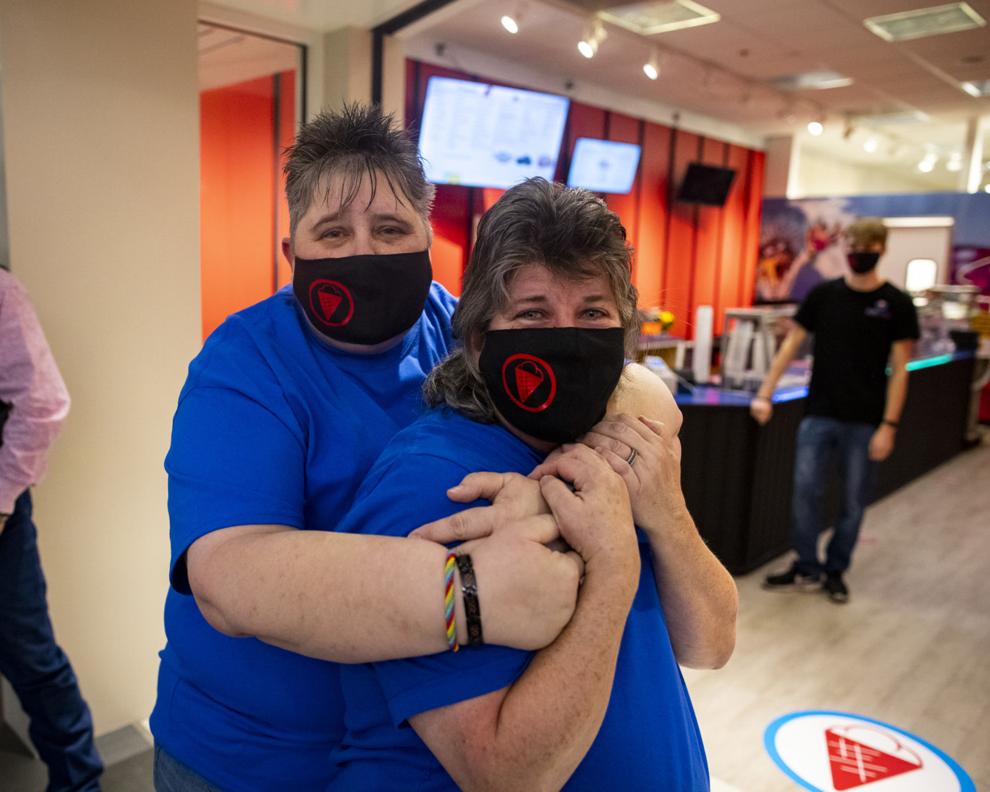 The shop offers dairy, vegan, non-dairy, sugar-free, low-fat and other ice cream options. It also offers 12 flavors, like birthday cake and banana cream pie. There are 38 flavors and 20 add-in ingredients.
This is the first Sub Zero Ice Cream location in Montana, Norby said. The couple opened the business in the former Motherhood Maternity space in the Rimrock Mall last November and celebrated their grand opening in early January. 
"There's people that come to the mall just to have the ice cream, which makes me feel good," Norby said.
Even though the mall, like other businesses, has faced challenges since the pandemic began in early 2020, vendors continue to rent mall space. It's a welcome sight, said Rimrock Mall general manager Devin Hartley.
Real estate company Jones Lang LaSalle started managing the mall in August. Hartley took the position of general manager in June.
Businesses inside the mall cautiously opened in April when former Gov. Steve Bullock enacted a three-phase process of lifting regulations. Since then, vendors in the mall have complied with local and state mandates as well as restrictions implemented by the businesses themselves, Hartley said.
The mall continues to keep food court seating at 50% capacity, however after Gov. Greg Gianforte removed business restrictions in January, restaurants that provide seating in the mall may serve at full capacity.
It is the responsibility of the vendors to handle COVID-19 cases, and a few have had to close temporarily because staff have tested positive, Hartley said. Around 60 businesses operate in Rimrock Mall.
Foot traffic in the mall has been negatively impacted over the past year, and a few businesses have closed or plan to close, Hartley said. After declaring bankruptcy in January, Christopher and Banks made plans close its mall location, and The Children's Place closed amid the pandemic. But management has been actively negotiating deals with new businesses over the past year. A few contracts are being discussed now, however Hartley couldn't provide details.
"It is fun to see that and it's encouraging to see the resiliency of the center to be honest," Hartley said. "Despite the changes and despite the pandemic concerns, and clearly they are, there are still opportunities out here."
A few businesses have opened in the mall over the past year, including Freefall Brewery and D-Bat, a baseball and softball training facility.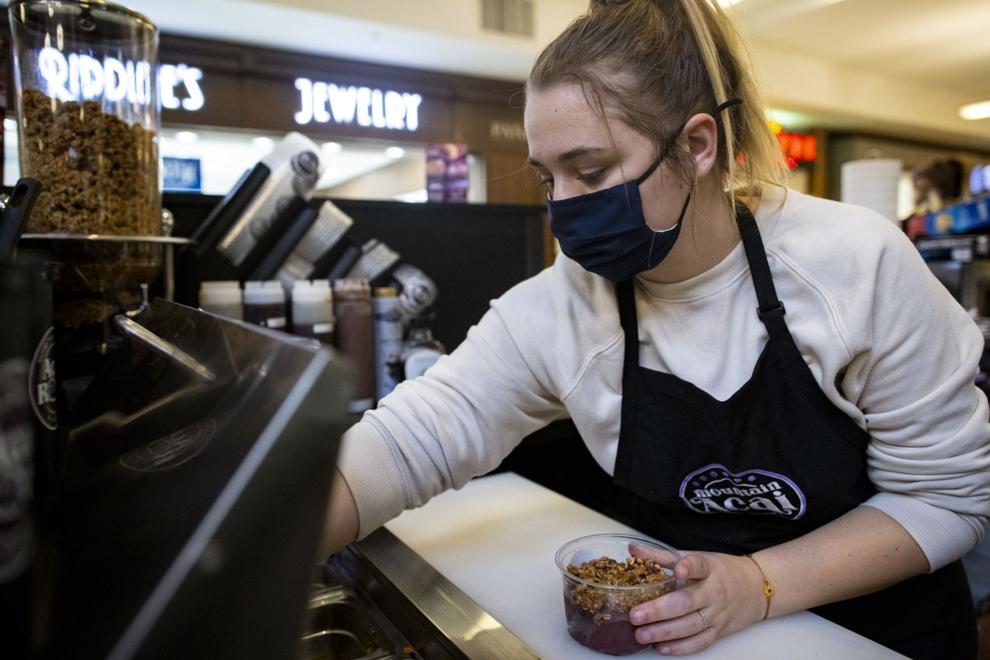 And business continues to move forward, with one Billings woman recently expanding her coffee chain to include an acai bowl company. Tanya Weinreis and her husband Shane Weinreis own Mountain Mudd Espresso, SK Martial Arts/Gracie Jiu-Jitsu Billings, and now Mountain Acai.
The Mountain Mudd kiosk at Rimrock Mall was able to expand and add a kiosk that serves acai bowls. These bowls include a base of blended acai berries, a dark purple berry that's found in the Amazon rainforest. Customers can choose a variety of toppings, including fruits, seeds, grains and more.
Mountain Acai uses berries from Acai Roots, a San Diego company that harvests 100% organic Brazilian acai using sustainable practices. The acai is pure in its form, and isn't made with additional fruit juices or sugars, Tanya Weinreis said.
"It's something we really believe in," Weinreis said. "We love the product. We love the health benefits for the community."
A Mountain Mudd and Mountain Acai is set to open soon in Rapid City, South Dakota, while a Mountain Acai kiosk is in the works to open on Bench Boulevard this spring. Mountain Mudd operates eight kiosks with locations in the mall, MetraPark and in Laurel. 
But doing business amid the COVID-19 pandemic hasn't been easy. Weinreis spoke at the Republican National Convention last year about her struggles as a business owner amid the pandemic, and was the first small business owner in Montana to apply for and receive a Payroll Protection Plan loan, Weinreis said.
She remembers working at the State Class A basketball tournament at the Mountain Mudd kiosk at MetraPark last year. At the end of the second day of the three-day event, spectators, athletes and food vendors were told not to come back for the remainder of the event due to COVID-19 concerns.
Weinreis just received 80 gallons of milk for coffee orders, but was out of work in a matter of minutes. She lost thousands of dollars that day.
"I was in tears on my knees, praying," Weinreis said.
Most Mountain Mudd kiosks function with a drive-thru with one barista typically working alone. Sales were up during the statewide shutdown last spring thanks to the drive-thru model, and business was able to continue for most locations.
Now, the Weinreises are starting a new business venture.
"I feel so thankful to our community and our customers," Weinreis said.
Norby of Sub Zero Ice Cream said she couldn't have opened the franchise without her wife, Jami. They first operated a Sub Zero Ice Cream kiosk in Washington in 2019, but the foot traffic couldn't support the business. So, she decided to open a storefront in Rimrock Mall.
"We're doing much better here," Norby said.
---
Photos: New businesses at Rimrock Mall
Photos: New businesses at Rimrock Mall
Mountain Acai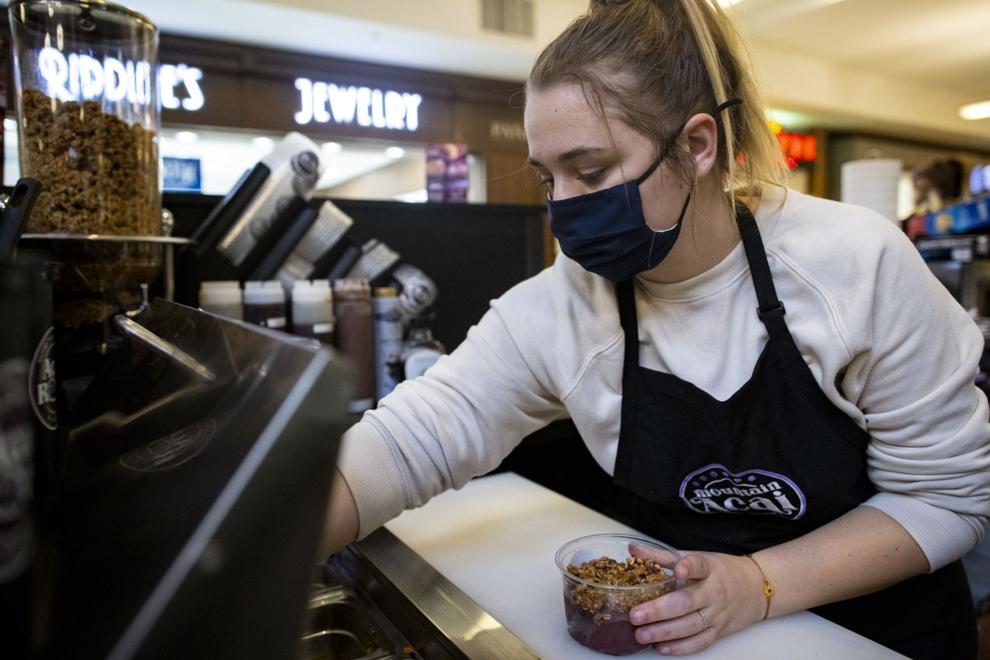 Sub Zero Nitrogen Ice Cream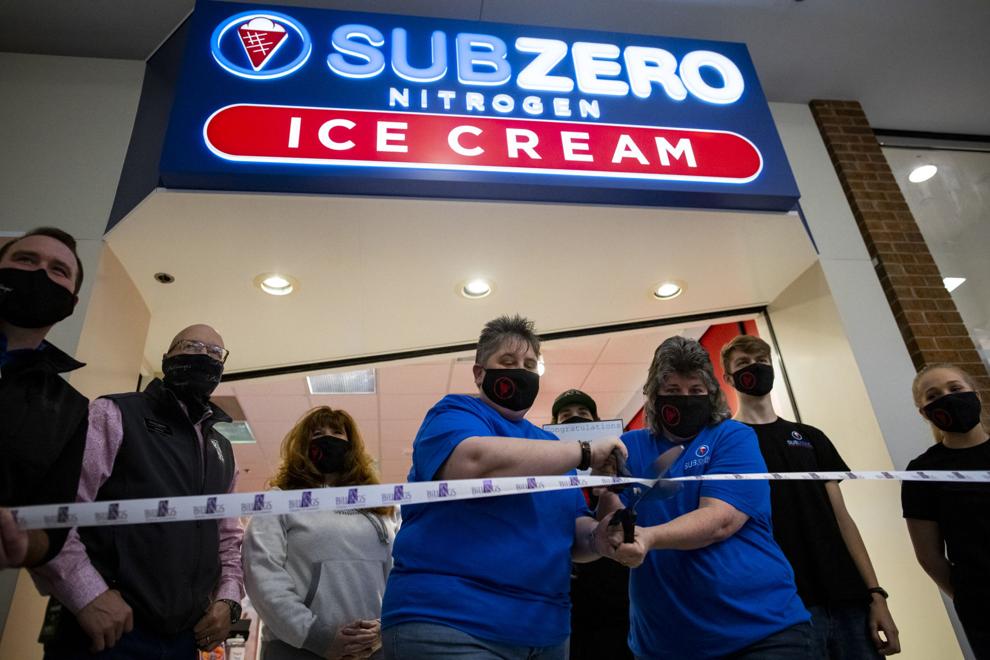 Mountain Acai
Sub Zero Nitrogen Ice Cream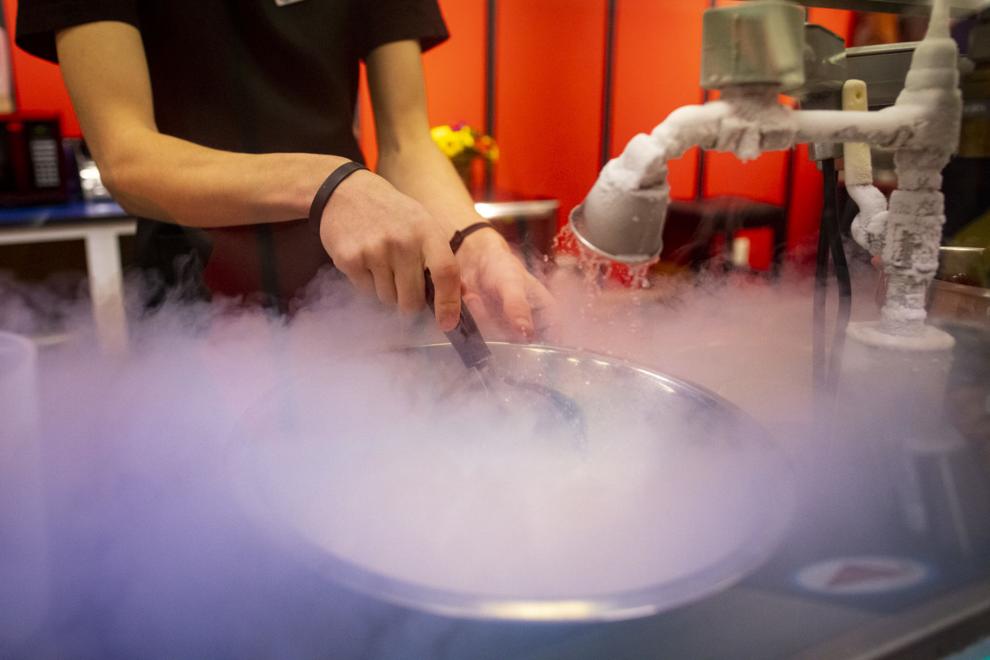 Sub Zero Nitrogen Ice Cream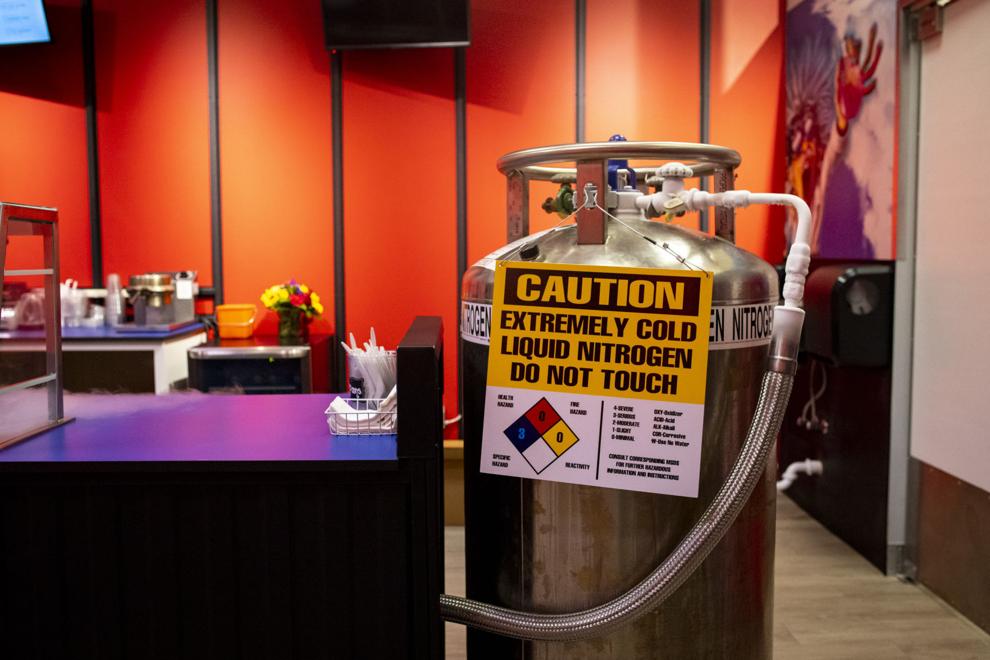 Sub Zero Nitrogen Ice Cream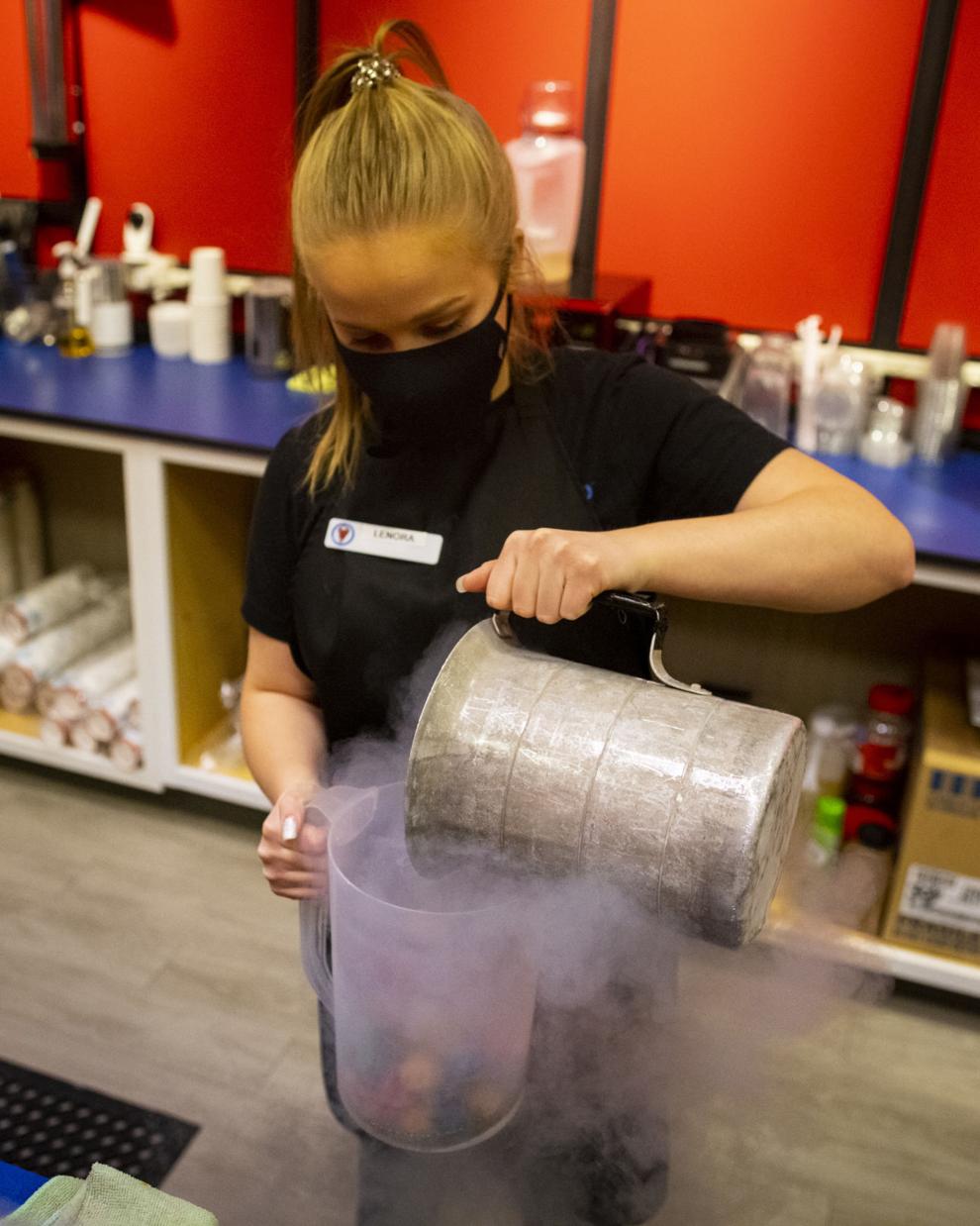 Sub Zero Nitrogen Ice Cream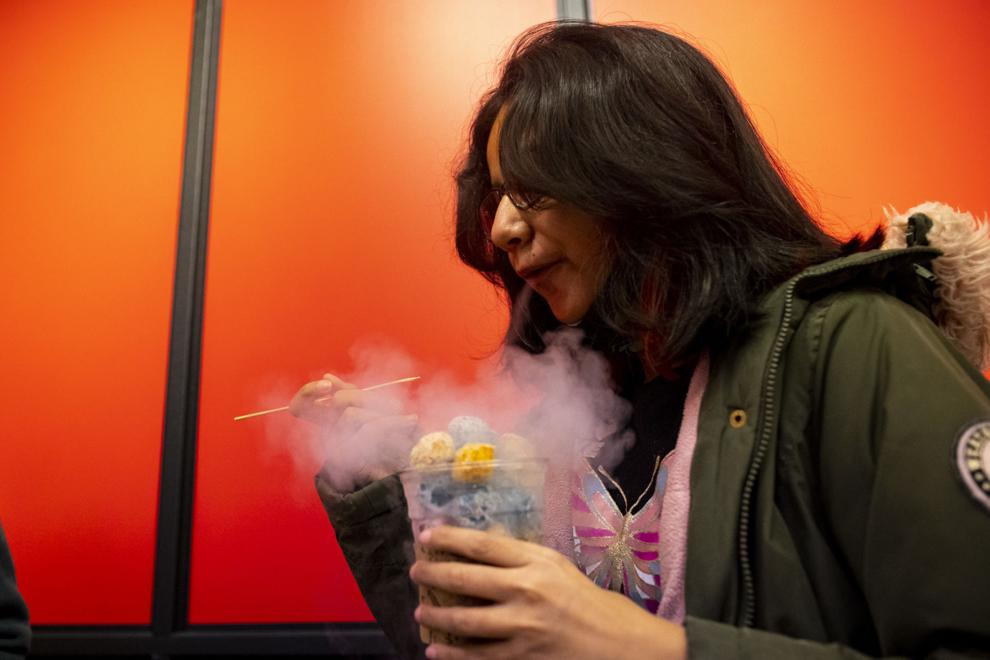 Sub Zero Nitrogen Ice Cream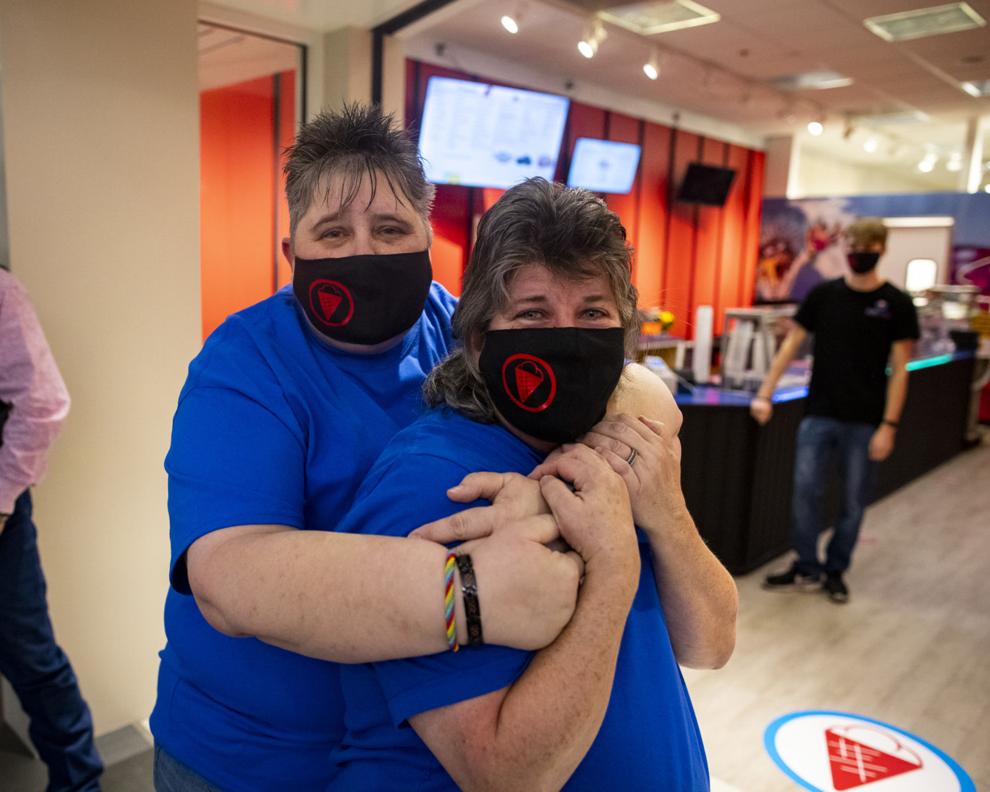 Sub Zero Nitrogen Ice Cream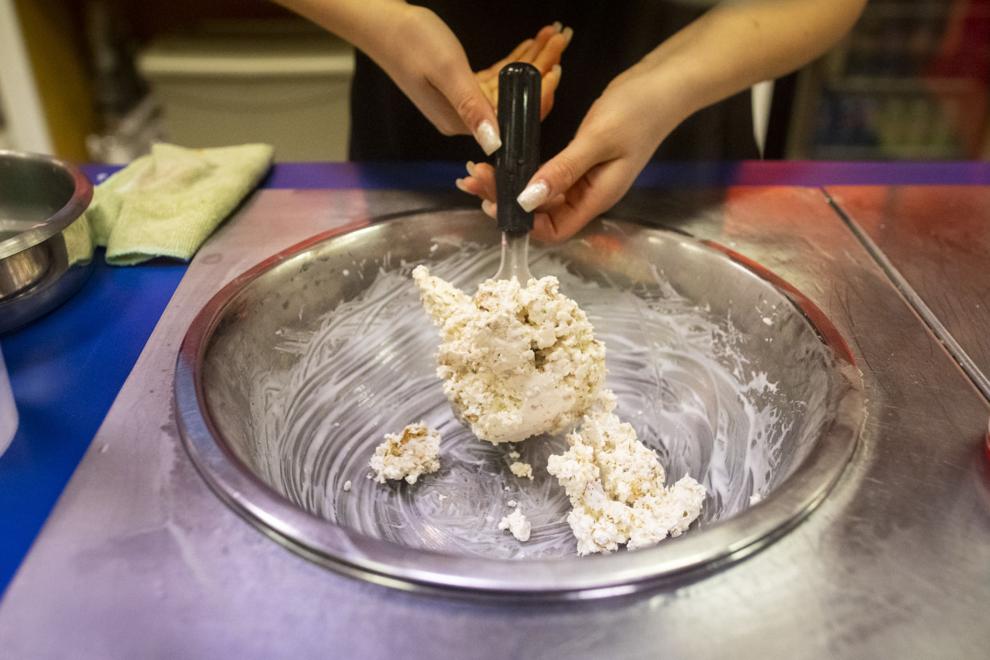 Sub Zero Nitrogen Ice Cream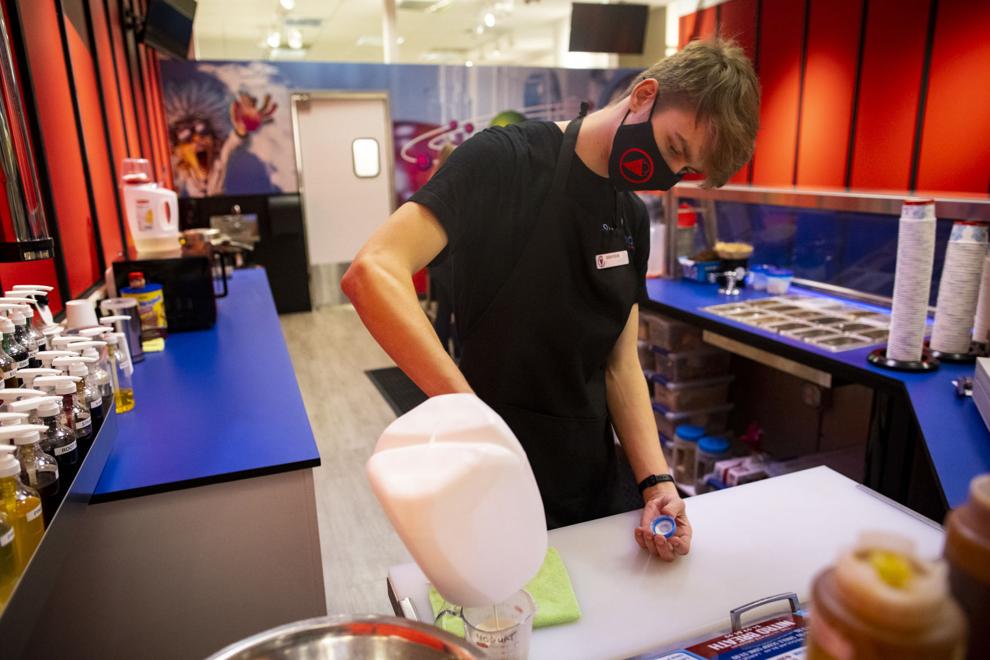 Sub Zero Nitrogen Ice Cream