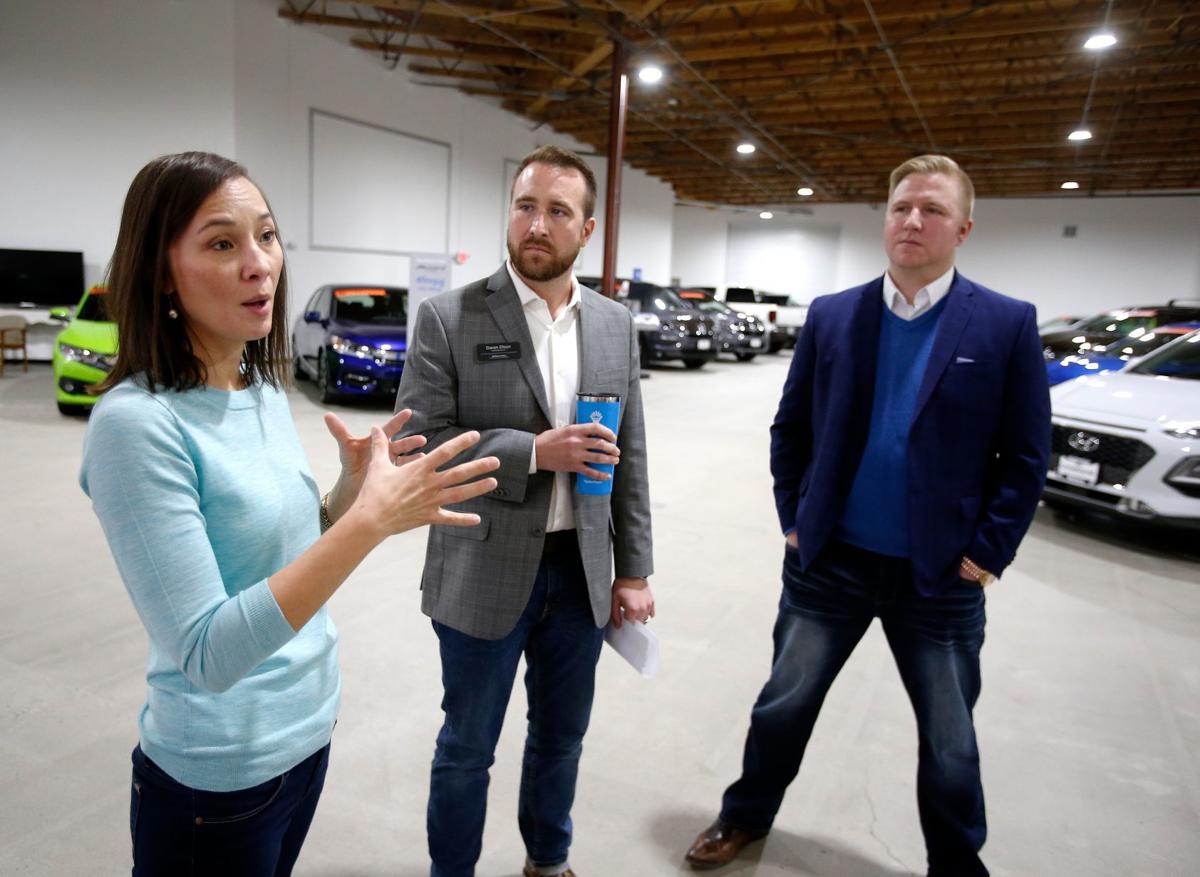 A handful of Billings-based businesses are setting up shop at the Rimrock Mall this spring and summer, including Magic City Gymnastics, the group that was denied its request by the Billings City Council to build a studio off of Shiloh Road. 
The new businesses include India Grill, Paris Nails, Better Body Fitness and Western Skies Real Estate. 
It's a move that inches Rimrock further away from the traditional mall concept and brings it closer to a mixed-use retail center that includes community space, entertainment, activities and hospitality.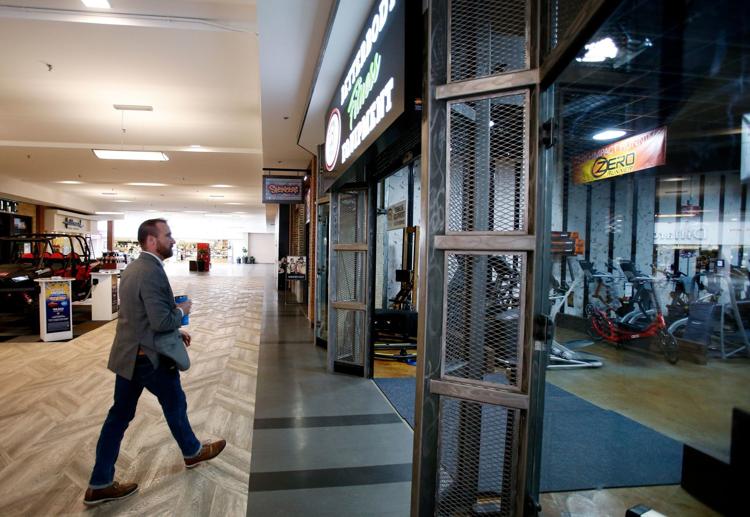 "This is just really the tip of the iceberg," said Daron Olson, marketing director at the mall. 
In January, the mall finished converting 14,000 square feet of space from the old Herbergers store into an exhibition showroom designed to host everything from boat shows to new RVs. 
Right now, Underriner Motors is there showcasing new Hondas. 
Starting in June, however, the exhibition space will become home base for Magic City Gymnastics, a new gymnastics studio launched by Darcey Frewin, Kim Buhman and Ryan Adams. 
Frewin called up the mall after the Billings City Council voted down a zone change request in January that sought to allow Magic City Gymnastics to build a facility on Avenue C just west of Shiloh Road. 
Neighbors protested the zone change request, worried that the facility would increase traffic and negatively impact property values. 
When the council turned them down, Buhman said they all worried Magic City Gymnastics would never come about. 
"We were on a time crunch," she said. 
In a last-ditch attempt to move forward, they contacted the mall to see setting up there was a possibility. The mall was very receptive to the idea, she said, and Magic City Gymnastics signed a lease for the space with an opening date set for June 4. 
They're excited to be in the mall. It offers plenty of parking, and picking up and dropping off gymnasts will be easy. And parents waiting for their kids to finish practice will have plenty of options for passing the time. 
One of those options is Paris Nails, which will open just a few stores down from the gymnastics studio in June. 
"I think a lot of people are going to be getting manicures and pedicures," Buhman quipped. 
Paris Nails currently sits in one of the mall's standalone stores next to Starbucks Coffee off 24th Street West. Moving into the mall will give them more foot traffic and open them up to something Olson calls co-tenancies.
One of Rimrock's strategies to helping stores in the mall find business — and thus help the mall itself thrive — is to recruit businesses that feed off each other. For example, moms who drop off their kids for gymnastics might want to go get their nails done while they wait for practice to finish. 
Paris Nails, along with Magic City Gymnastics, India Grill, Better Body Fitness and Western Skies Real Estate, also helps Rimrock Mall provide something its chief competitor, online retail, can't: physical services. 
India Grill has operated for five years on 24th Street West in the old Godfather's Pizza location. It initially opened in downtown Billings, but the building it was in on North Broadway wasn't very accommodating, and parking was problematic, said owner Roger Singh.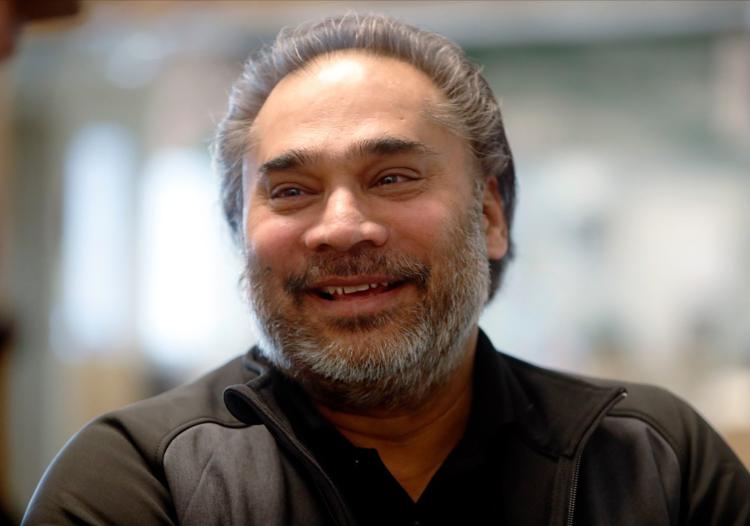 Once India Grill opened on West 24th Street, it found its niche. Now, Singh said, he's ready to grow. He'll open in the Rimrock Mall food court later this summer.
"I'm very much excited," Singh said. "It's more exposure to my food."
Better Body Fitness, which sells fitness equipment, was near the corner of 24th Street West and Grand Avenue for 12 years. Owner Greg Monical saw the move to the mall as a way to increase his retail sales.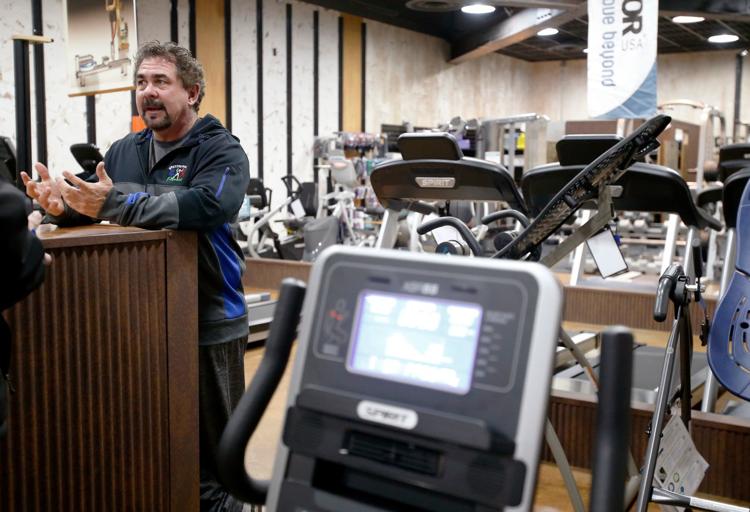 "Our foot traffic was terrible" at the old location, he said. 
While his commercial sales will continue, he's hopeful his retail sales will increase with the exposure the mall will provide.
"We've got to be creative," he said. 
The business news you need
With a weekly newsletter looking back at local history.