Montana State University Billings has been named a recipient of the Campus Prevention Network Seal of Prevention. Presented by EVERFI and Parc…
Montana State University Billings hosted its annual Faculty Excellence Award Ceremony on Feb. 23 virtually. The event highlights the excellenc…
WBI Energy, Inc. announced that Robert S. Lunder has been promoted to president of subsidiary WBI Energy Corrosion Services.
Chris Christensen, a director of NorVal Electric Cooperative in Montana, begins a two-year term as president of the National Rural Electric Co…
A&E Design, a multi-faceted design firm with offices across Montana and in Seattle, Washington, announces the addition of Amalia Sundberg …
Jessica Zander has been promoted to executive director of The Springs at Grand Park in Billings. In this role, Zander oversees all aspects of …
Adam Gross has earned membership in the "Court of the Table" of the Million Dollar Round Table (MDRT) for 2021; his third qualifying year. Aff…
Stockman Bank is pleased to announce Jim Drummond as the newest member of its board of directors.
On Feb. 16, 2021, MasterLube hit the 40-year mark since it quietly came to be in Billings on 24th Street West. It has since expanded to five l…
Daysi Onstad, MS, LPC, of Billings, earned the Registered Play Therapist credential conferred by the Association for Play Therapy, according t…
Anthony D. Miller, MBA, MSFS, CFP has earned membership in the "Top of the Table" of the Million Dollar Round Table (MDRT) for 2021. Miller is…
Randy Sears was announced by Cameron C. Maxwell, President and CEO of Desert Mountain Broadcasting, LLC, as the company's new general manager …
Strategic Retirement Plans, a holistic financial planning firm, said its owner/financial adviser Gabe E. Lapito, MBA, CPA/PFS, CFP, AIF, has b…
Chad Lippert listed on Forbes "Best-In-State Wealth Advisers. Chad Lippert, CFP, CPFA, CWS, senior vice president, financial adviser with D.A.…
The Billings Chamber of Commerce was recognized last week with four national awards for outstanding programs and communications, including: Ho…
Tasha Straight is welcomed by Opportunity Bank of Montana as part of the mortgage lending team as a mortgage loan officer in Billings.
Michelle (Shelly) Gams, CFP has earned membership in the Million Dollar Round Table for 2021. Shelly is a 16-year MDRT qualifying member.
Charles "C.B." Wagner, CFP, CIMA, CRPC, CPFA, Managing Director, Wealth Management Adviser, Global Institutional Consultant, and Retirement Be…
Gillette Vaira, M.A., has joined Rebel River Creative as an account executive. She previously worked in marketing and public relations at nonp…
Briana Rickman is welcomed by Girl Scouts of Montana and Wyoming (GSMW) as director of fund development.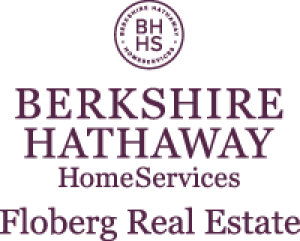 Susan B. Lovely - Berkshire Hathaway Home Services Floberg Real Estate
Eric Schmidt has become a shareholder and promoted to Associate vice president with High Plains Architects, an award-winning Billings-based ar…
Colton Welhaven, a Registered Investment Adviser and client service rep for Billings-based Buchanan Capital Inc., successfully passed the seve…
Jody Swanz joined the Hobson Insurance team in Oct. of 2020. She runs a ranch in central Montana with her husband Jason and two sons, Jacob an…
Ryan Newman has been selected by The Bureau of Reclamation's Missouri Basin Region to serve as the Montana Area Office Manager in Billings. He…
Lukas Seely joins our Century 21 Hometown Brokers family as a native to the Billings community. He has been heavily involved with Comedy/Enter…
Andy Kautz, Billings, of Sylvan Nursery and Landscaping was awarded first place in the Montana Nursery and Landscape Association's Best of Mon…
Jessica Gaard has been awarded the prestigious Certified Residential Specialist designation by the Residential Real Estate Council, the larges…