To Vanessa Torres, businesses come and go, but family always remains.
That's why Torres, 28, and her family have decided to close their authentic Mexican taco shop, Taqueria Zapotlán, after her father, Carlos Torres, 53, suffered a stroke in November.
The family decided not to renew the building's lease, and the shop's last day of business is August 25. The restaurant opened on Grand Avenue in 2016.
Taqueria translates to "taco shop" in Spanish, while "Zapotlán" refers to Zapotlán el Grande, a town in Jalisco, Mexico.
"We had the option to renew another year, but we were all saying that we don't have enough help to stay open another year," Vanessa Torres said. "My dad's to the point where he needs a lot of therapy."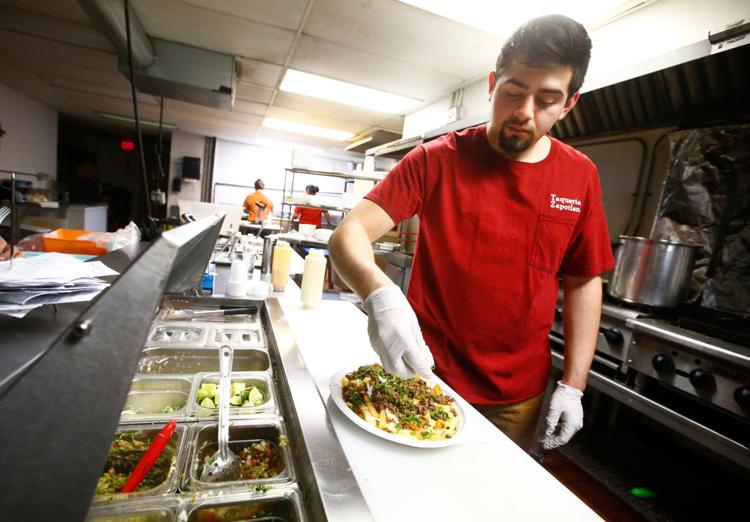 Focusing on her father's treatment is a top priority, she said, and there isn't enough family to help with the restaurant.
"For us, it's more important to have him get back up and going than to be in a business where we're not helping him enough," she said. "Because the business can come and go, but not my dad."
Among the glittering sombreros, handmade rosary necklaces, and photos of famous landmarks in Mexico, a few "Equipment for Sale" signs are taped to the windows. A long banner taped to the front door explains why the restaurant is closing.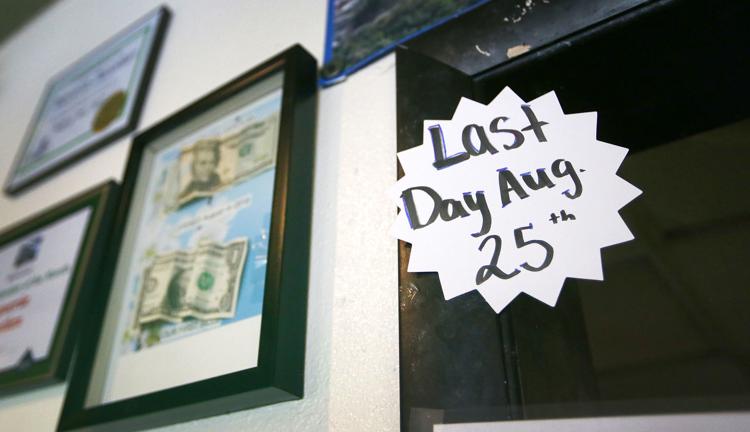 "Thank you to all of our customers," Vanessa Torres said. "If it wasn't for them, we wouldn't be here."
You have free articles remaining.
Keep reading for FREE!
Enjoy more articles by signing up or logging in. No credit card required.
The restaurant has been a dream of Carlos Torres and his wife, Maria Torres, since they began selling their tacos from a food truck in Sidney and to workers in the Bakken oil fields.
Vanessa Torres' sister Karla Torres, 29, said that everything is made from scratch with fresh ingredients and family recipes from their parents' roots in Jalisco and Mexico City.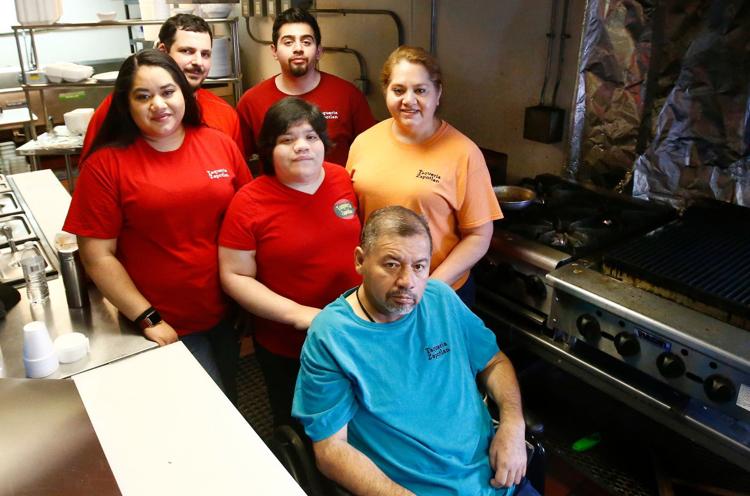 They use a great aunt's chorizo recipe and craft a variety of salsas ranging from creamy jalapeno to habanero hot sauce. Sometimes, Carlos Torres would visit Mexico to get more recipe ideas from his hometown.
But cooking for large groups of people isn't unusual for the Torres family.
"We were known as the family that always had a lot of food at their parties," Karla Torres said. "We would always have people take food home, because that's how much food we would have."
Billings residents John Marelli and Rachael Flick ate at the taco shop for the first time Wednesday afternoon, saying it was the best Mexican food they've ever had. Both are transplants — from San Diego and Arizona. It's hard to find a place with good Mexican cuisine in Billings, Marelli said.
"This is the probably the best place in Billings to eat at," Marelli said. "It's five stars all the way around. The minute I heard they were closing, I was like, 'We're going to eat here every day until they close.'"
It's sad to see the restaurant close, Vanessa Torres said, but she said she hopes the family will open another location in the future and continue her parents' vision of serving authentic Mexican dishes in Billings.
"They wanted to feed people, they wanted to give that flavor out and share it with everybody," Vanessa Torres said.