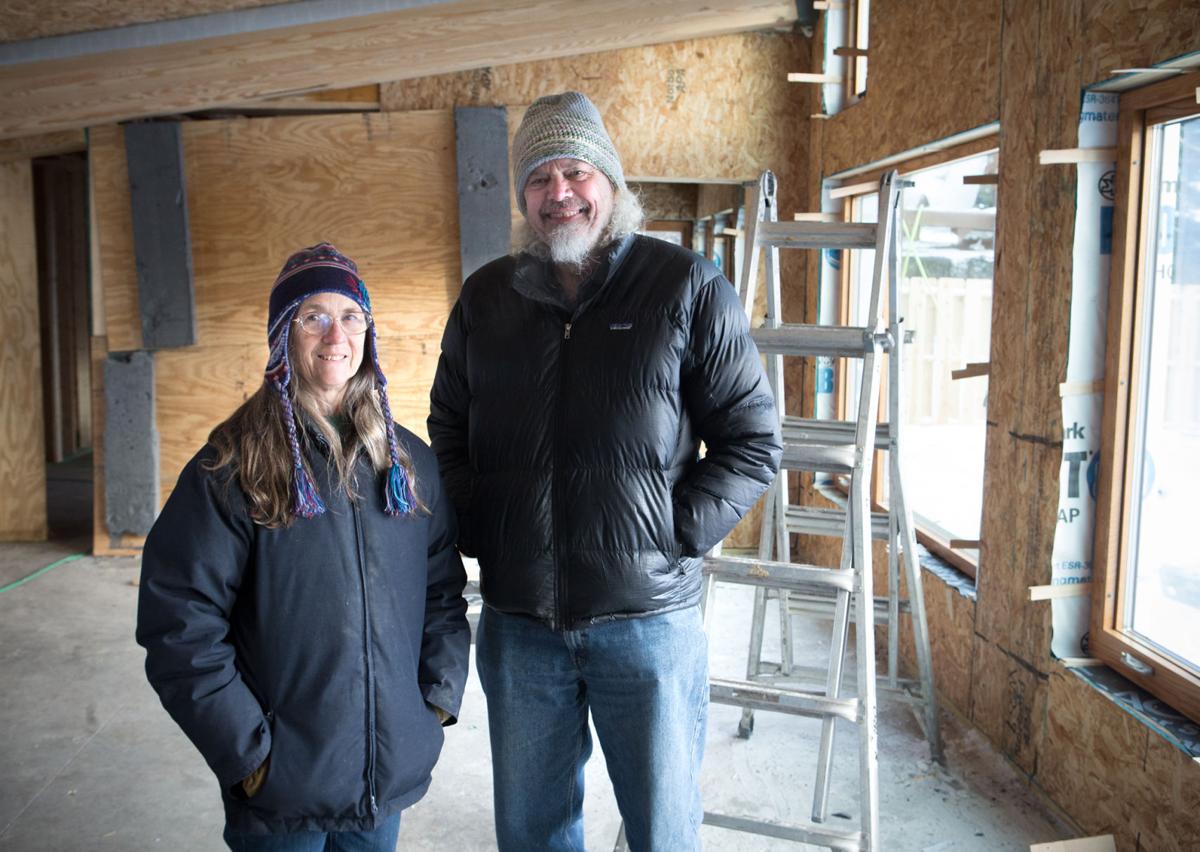 GRAND FORKS, N.D. — Few homes in northeast North Dakota are built with the goal of achieving high energy efficiency and minimizing negative impact on the environment.
Dexter and Betsy Perkins, of Grand Forks, would like to change that.
For a couple of years, they've worked on plans for a home that meets those criteria. And it's now under construction in south Grand Forks.
"(We) are building the greenest home ever built in this region," Dexter Perkins said.
With numerous innovations that maximize energy efficiency, the Perkinses' home will be the only LEED platinum-rated house in North Dakota, he said. There are only a few in Minnesota.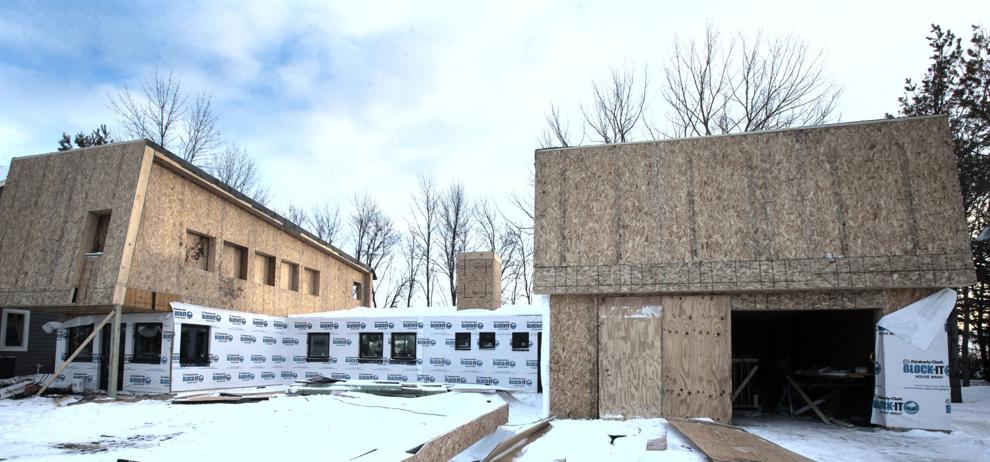 The couple hope their home will serve as a model to increase consumer interest in environmentally friendly features in homes built by area construction companies.
"Why continue to build poorly engineered homes that waste energy and resources when there are so many superior designs and materials that can be used?" Dexter Perkins said.
"We don't have to do it the way we've always done it."
The Perkinses were inspired to consider building the home in 2016, during a semester in Norway where Dexter, a UND geology professor, worked at a university. They learned about energy-efficiency technologies used there and began studying them in depth.
He and Betsy are working with a team that includes Jeramy Holm of Holm Sweet Home Construction of Buxton, North Dakota; two North Dakota State University architects who specialize in LEED home design, and a solar energy expert.
Building plans have been reviewed by a certified LEED rater in Colorado, Perkins said.
Leadership in Energy and Environmental Design, a certification program used to rate all building types, was developed by the U.S. Green Building Council to rate a structure based on design, construction, operation and maintenance.
"Platinum" is the highest LEED rating.
Energy independent
Construction on the Perkins house began in August.
"The walls are up, roof is up, and the interior walls are pretty much done," Perkins said.
The Perkinses' roughly 2,500-square-foot house will generate its own electricity from PV, or photovoltaic, panels — also known as "solar panels" — that convert light into electricity.
Perkins expects these panels, the home's "primary source" of electricity, will generate more electricity than needed, and "we'll be selling it back to the power company," he said.
The kitchen will be equipped with energy-efficient appliances.
A highly reflective roof will reduce heat absorption in the summer, thus curbing demand for air conditioning.
Twelve-inch-thick "structural insulated panels," or SIPs, used in walls and ceilings "are stronger and much better insulated" than other materials, Perkins said.
Six-inch stud walls commonly used in home construction in the region are less energy efficient, he said.
The SIP panels, manufactured in Iowa, provide an insulation rating of R60, Holm said. "R19 to 21 is typical." The higher the "R-value," the greater the savings in energy costs.
An indoor water feature, with water flowing about 20 feet down the sides of a chimney, will add humidity — and a touch of nature — to the home's atmosphere.
The home, expected to be completed by April, is Holm's first experience building with SIP panels, he said. The technology "has always interested me."
"We will try to do more of this type of home" in the future, he said. "There are probably a lot of people out there like Dexter and Betsy."
Cost-prohibitive?
While energy-efficient features "add 15 to 20 percent to the cost of the house," the investment in most of those features is recouped within 10 years, Perkins said.
"Depending on the choice of materials, at five to eight years, you break even."
He likened the selection of building materials to automobile shopping.
"Do you want a Volkswagen or a Cadillac?" he said. "We're using the high-quality stuff. We just wanted the best materials."
With this home, the couple have "the satisfaction of knowing you've built the most efficient home you can," Perkins said.
But he and Betsy know they are bucking an ingrained system.
Area construction businesses "are quite conservative," and have a method for home-building that's working, Perkins said. "They've got a winning formula. They know how to do it their way."
Only when the market changes will those businesses be motivated to change. And the market will change when consumer awareness increases.
"It's not that the old way is wrong," Perkins said. "It's just that there are better ways to do it.
"We're setting a new standard. There's so much room for other people to copy."