It's been 43 years since Cheryl Brown finished college and moved back to her hometown of Belfry with her husband, also from Belfry. The secretary at Belfry School, Brown summed up the small Carbon County town near the Wyoming border in just a few words.
"It's a great little town," she said by phone Friday.
As a child, Brown said there used to be two grocery stores in town. Now there's just one. It's where she goes every day after work. It's where she catches up with neighbors she hasn't seen lately. It's where she feels comfortable going for the groceries she needs. Brown said she can't imagine Belfry without the store.
But by the end of May, Brown might face the unimaginable. "There's been a store in this town forever," she said.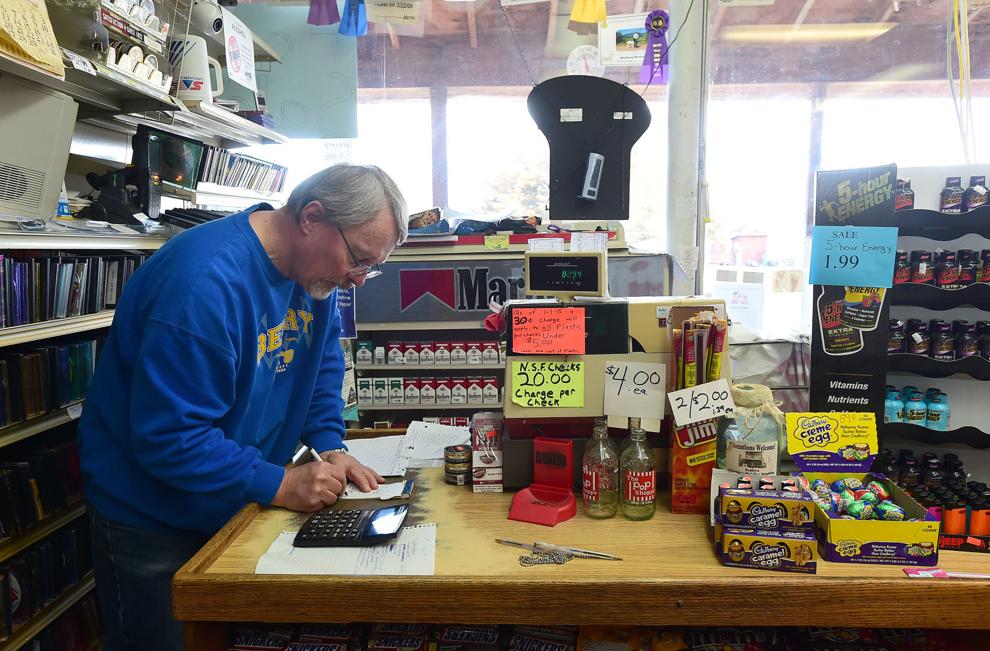 The Belfry Country Store, known to some locally as Bob's Store, has been up for sale for the last two years, 64-year-old owner Bob Cichosz said. He and his wife Marcia think they'll close the store by the end of May if they can't get an offer. Cichosz said he believes the store first opened up in 1908.
"Fifty hours a week for the last 40 years," Cichosz said. "My wife wants to retire while we're young enough to go and enjoy things. She hasn't been to one of my family reunions in 20 years. And we have them about every three years."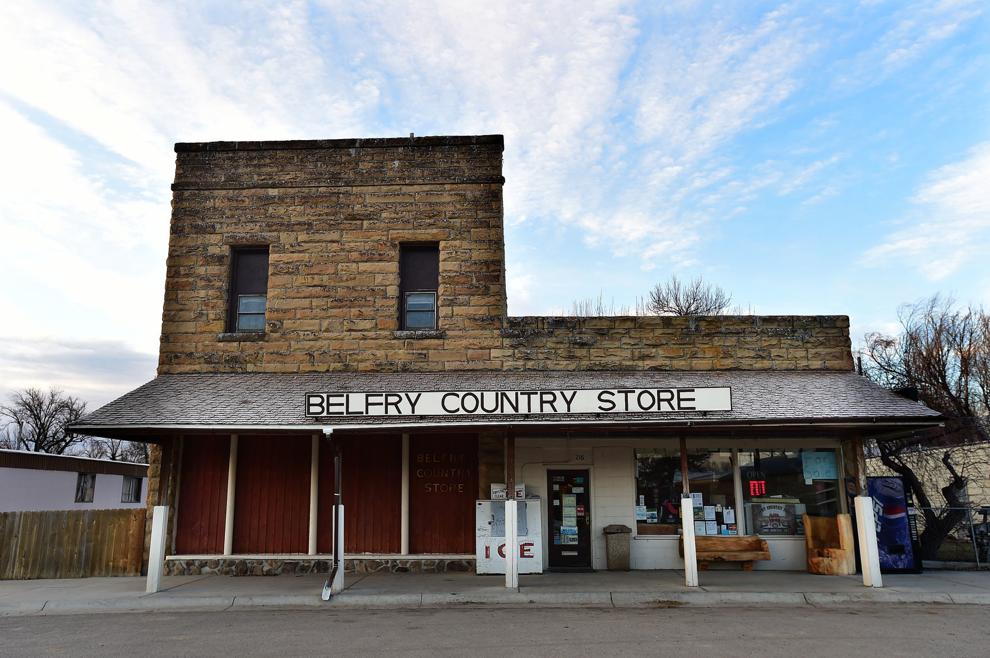 Cichosz is asking for $199,000, plus the cost of inventory. Interested people can call him at the store to talk at 406-664-3310. The store, including property details, is also listed on www.bizbuysell.com. 
The store is still profitable, he said, but he and his wife Marcia are both ready for retirement. The pull to get away, even for a little while, has only grown stronger since the birth of their first grandson nine months ago. The grandson lives in Belgrade.
Cichosz said his own children have all moved away, and they've got good jobs, but he and his wife intend to keep living in town. He's hoping he'll be able to go to a local grocery store for his needs.
He purchased the store in 1993, having already worked for several years in the grocery business in Bozeman and Billings. In the 1970s and 1980s some of his in-laws operated the business, so when he saw the opportunity, he knew the store could be profitable.
"I've got everything a grocery store, a big grocery store, has got, and I've also got hardware items," he said. "We've had a video store, a rental store for the whole time. If someone around here needs something, I try to get it in, and I've always been, probably overloaded. I carry more inventory for a small store than a lot of bigger towns," he said.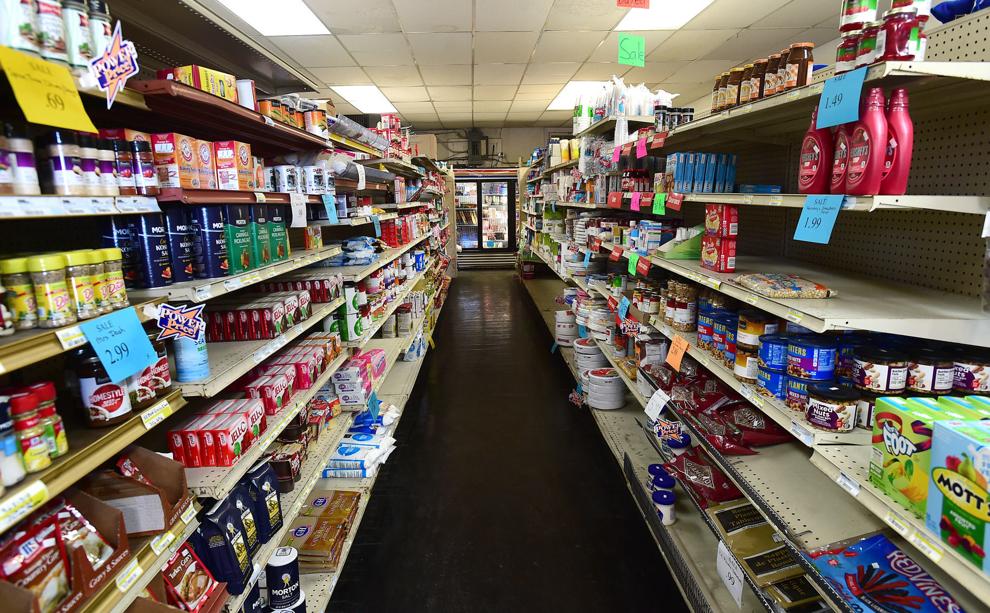 COVID-19 buying has seen his sales double during the past two weeks, although things have evened out of late. He's started to slow down on re-ordering some items, but he said the store was still ready for some of the extra buying because of his tendency to have a deep inventory. Likewise, he said some area residents already tended to keep a couple weeks' of groceries on hand.
It's about 15 miles to Red Lodge, and about 12 miles to Bridger. To the south, Cody is about 50 miles, and Powell is about 42 miles, so Wyoming residents are among some of the store's customers.
As Brown, the school secretary, pointed out, Belfry has a lot of older residents to whom the store becomes even more vital when winter weather arrives. She said she's had bad experiences picking up groceries in Billings, so she prefers the local store.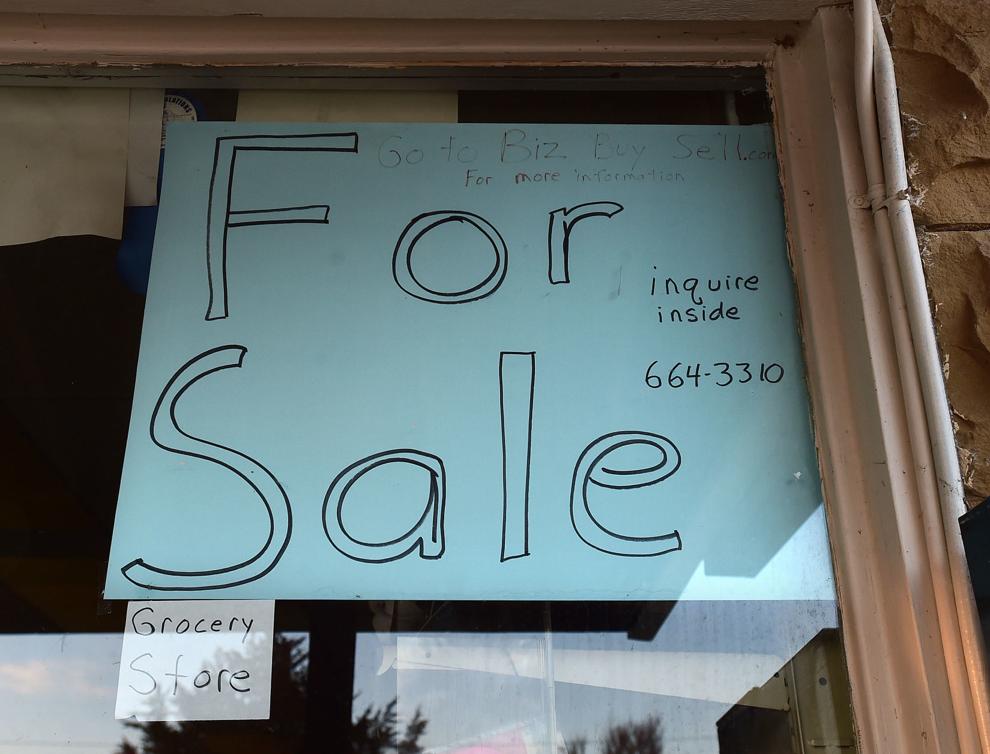 "That store is very important to me," she said. "Belfry's a retired community, too. And I know it's hard for them in the winter to go anywhere else to shop."
Cichosz said he believes that technically, for about 100 years of its existence, only two families have run the business. He said it's a well-built historic building, but some modifications have been made. As an example, Cichosz said when he took over the store he replaced shelving he believes had been in use since the 1930s.
Early on, his family lived in a three-bedroom apartment above the store. From the grocery store to the apartment, it's 23 stairs.
"That's where my kids got their strong legs," he said, referring to their time on the local track and field team. "It's a workout."
His kids used to earn their allowance helping out around the store. His family's unique living situation years ago led some young local children to conclude, as evidenced by some illustrated school projects, that the Cichosz family lived in a castle.
The apartment was built in 1991. "Before it was just a big storage space, and in fact they used to have dances up there years ago," he said.
At one point in the past there was an elevator in the back of the sandstone building to move coal to the basement.
Cichosz said he had been renting out the apartment in recent years but has stopped in order to prepare for the sale or closure of the store.
As he talked over the phone Thursday, the sounds of a barcode scanner and cash register occasionally interrupted the conversation. Cichosz said he knows his customers, and that his business is a central hub in town. It's also a big attraction for Belfry residents who've moved away but come back to visit.
"People always come back here. People that lived here in the '50s, '60s, '70s, '80s, they eventually make it back here," he said. "They tell you all kinds of stories, and I mean, if you could write down all these stories … If I was a writer, I mean, shoot, you could probably write two or three books."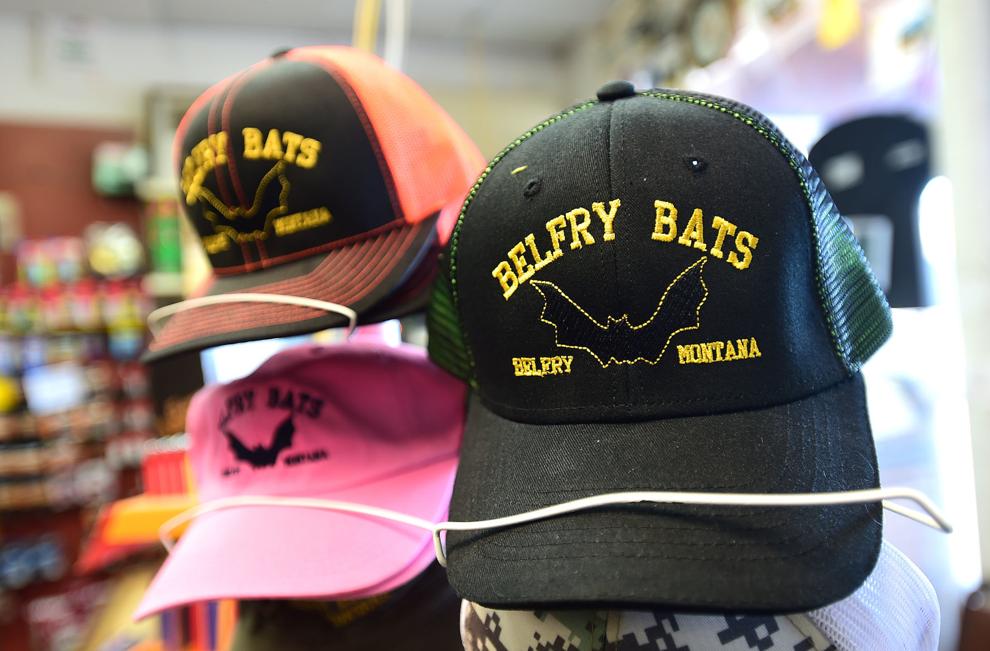 Cichosz said the finality that could be approaching for the store is something that hasn't fully hit him yet. "I just haven't gotten to that point to where you really get the feeling on it," he said. "It's a profitable store, but it's just time for us to retire."
As he talks, the scanner is beeping. Cichosz is ringing up a customer and handling groceries as he talks.
"Why don't I help this guy," he said. "And then I'll be right back."
---
Retrospective: 10th Avenue Grocery
Retrospective: 10th Avenue Grocery
Dog at 10th Avenue Grocery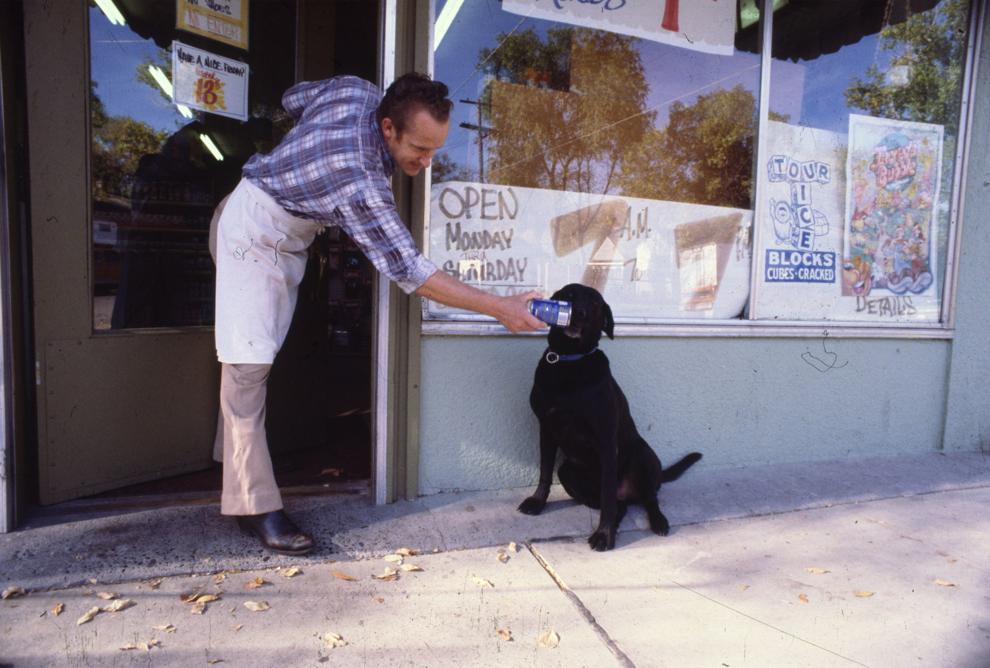 The 10th Avenue Grocery at 3115 10th Ave. N., 1983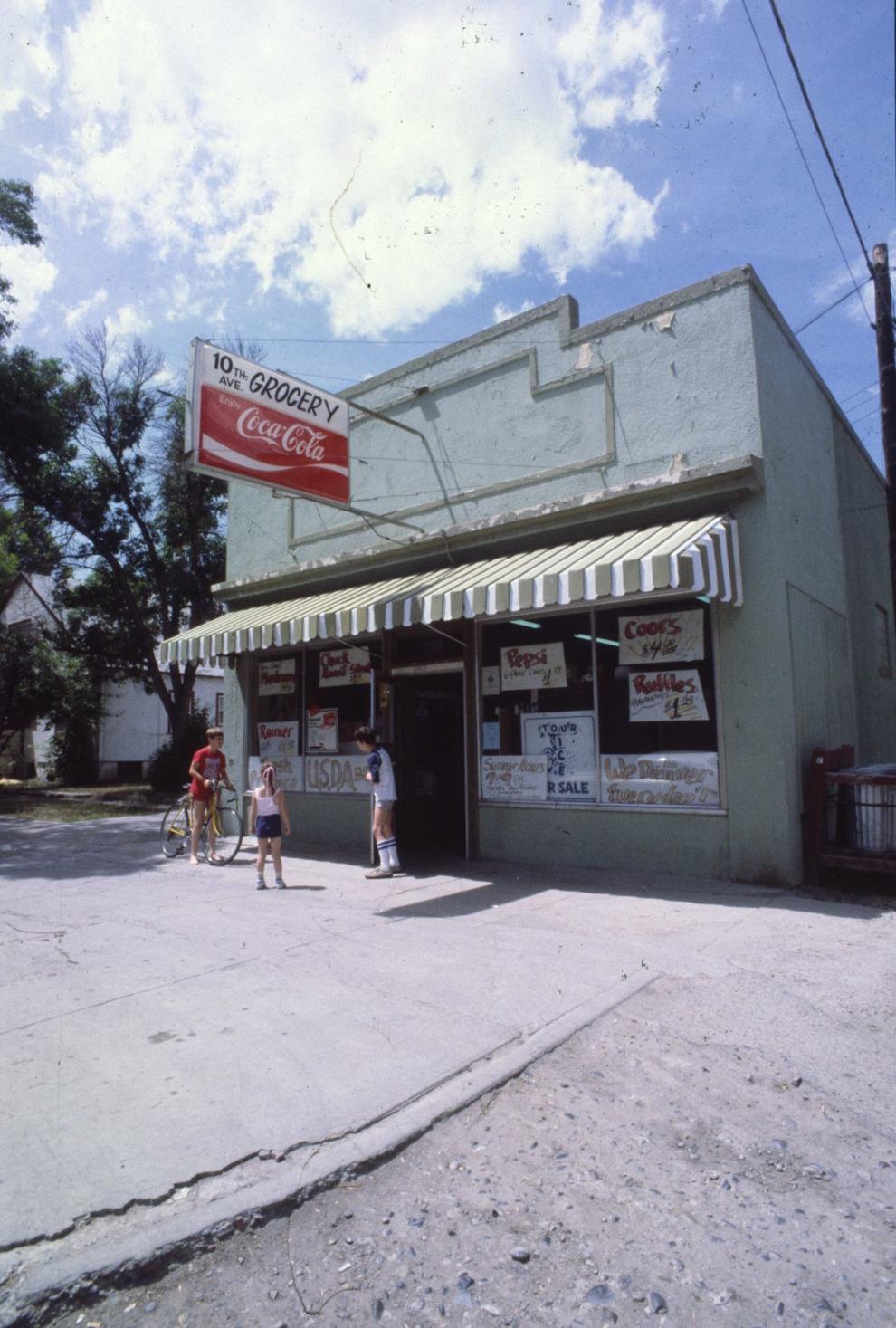 Checkout at 10th Avenue Grocery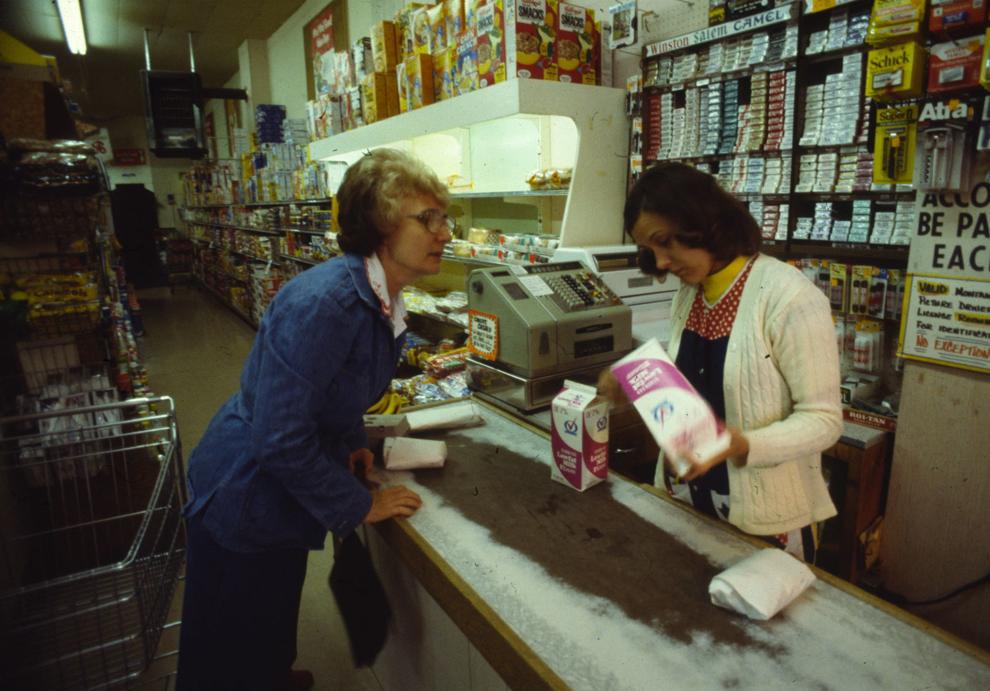 Children buying candy at 10th Avenue Grocery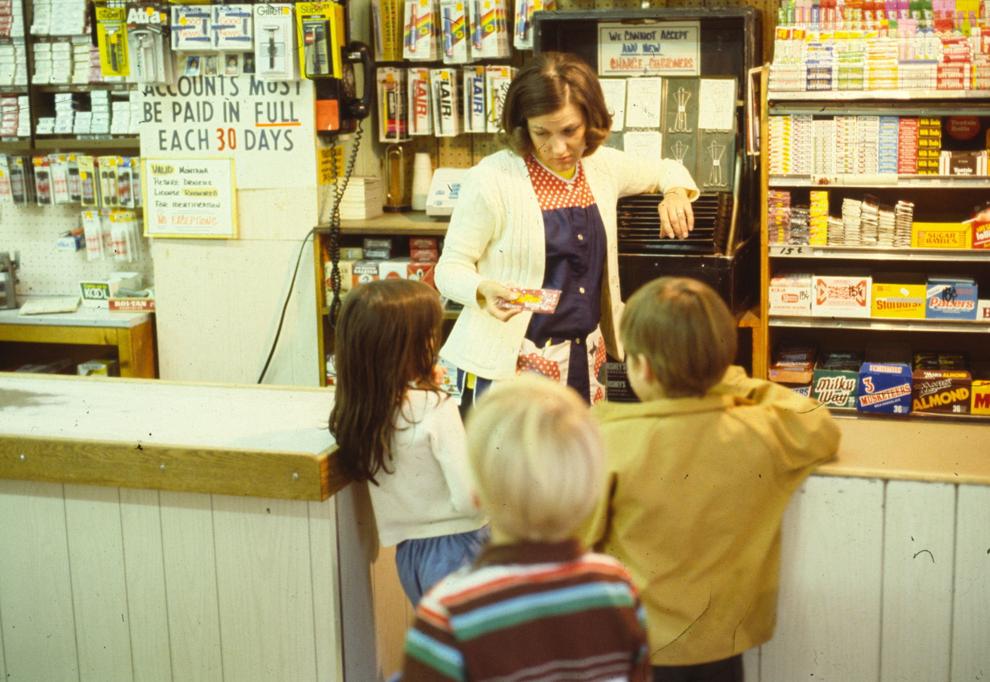 Accounts must be paid in full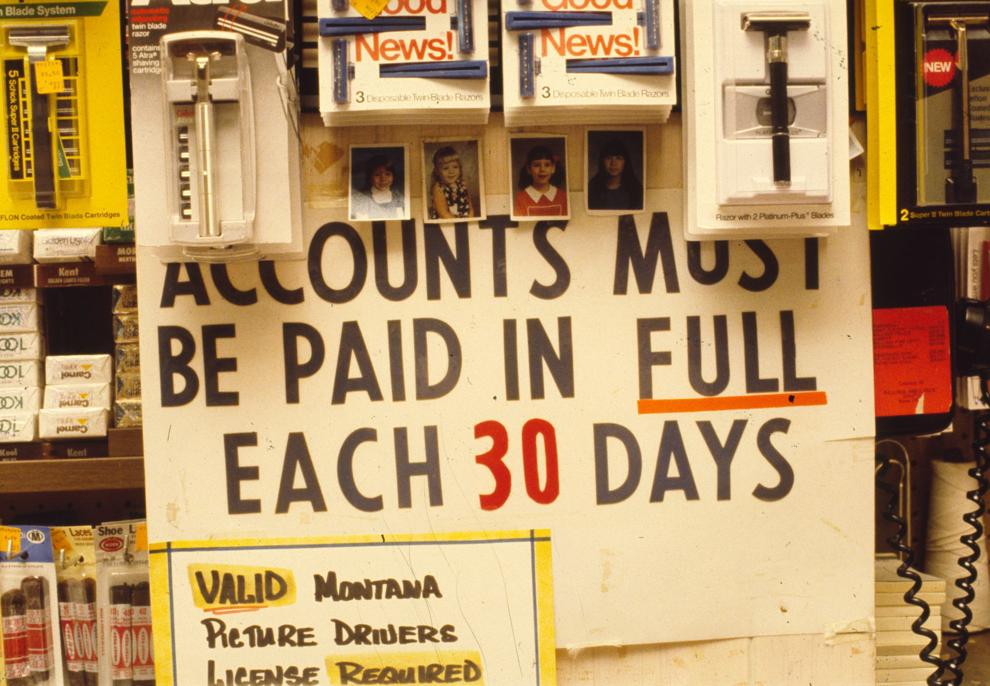 Children at 10th Avenue Grocery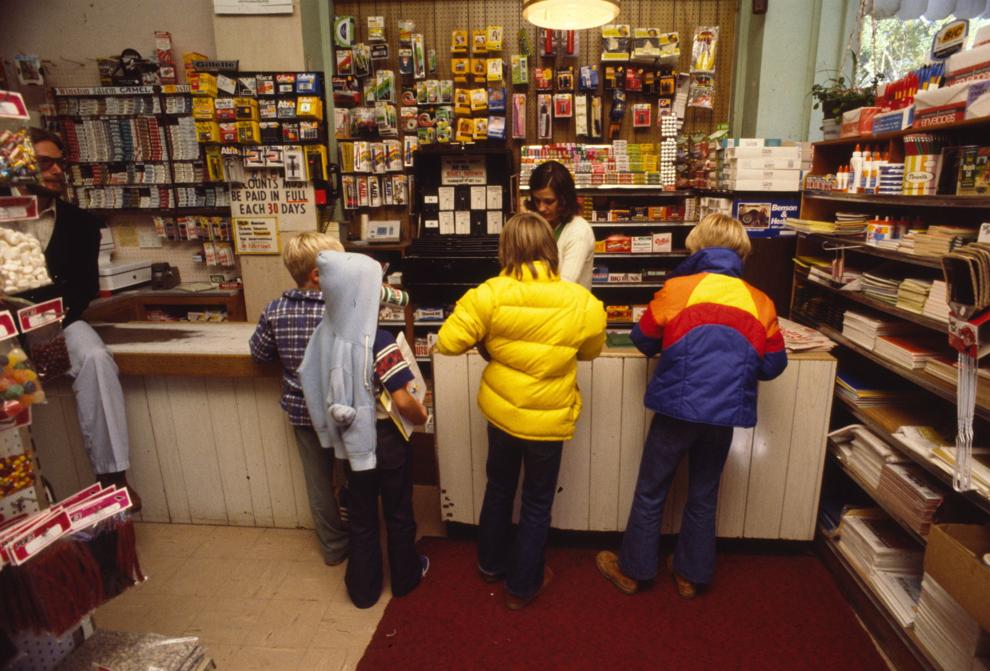 Hanging meat at the 10th Avenue Grocery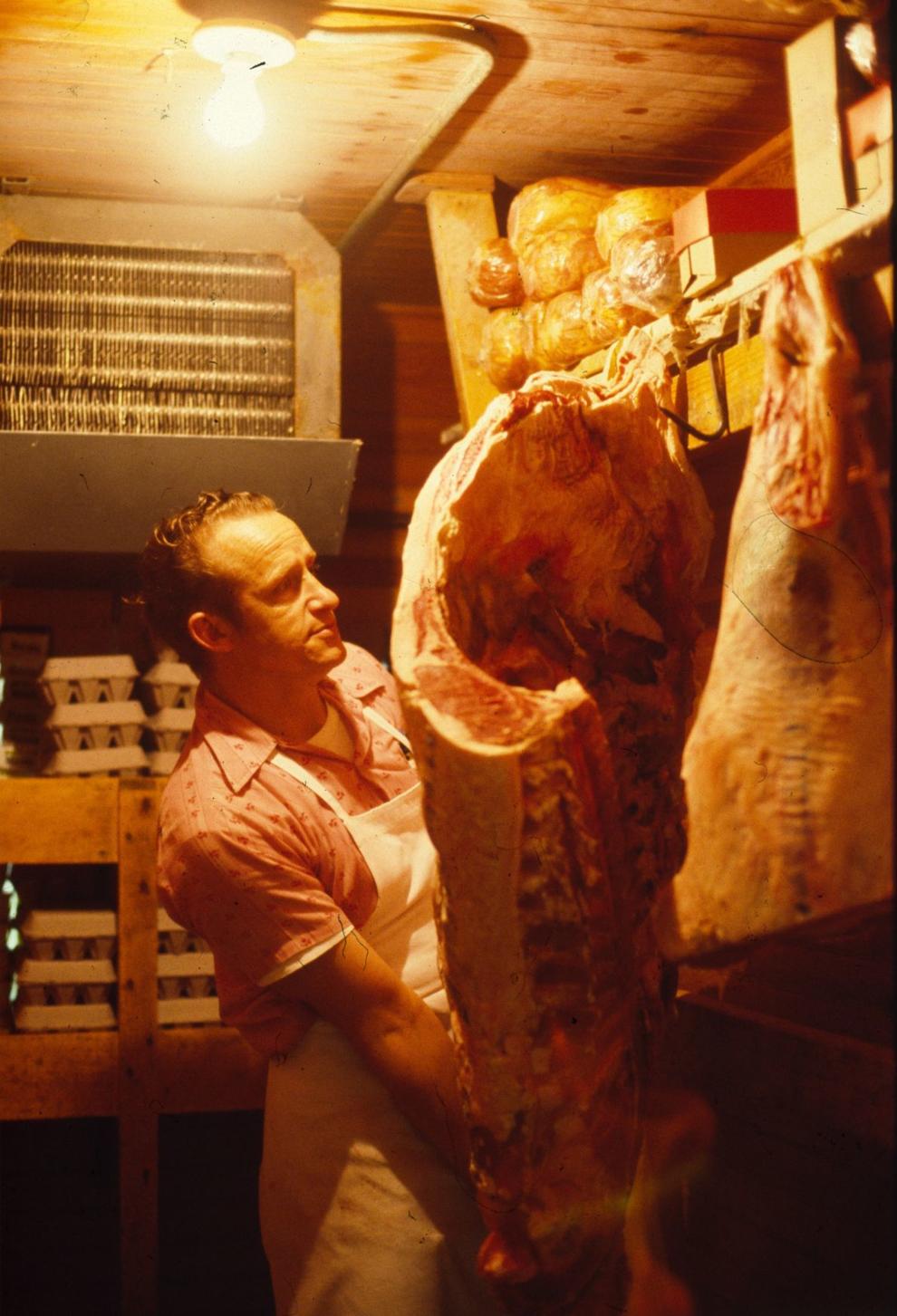 Open Monday thru Saturday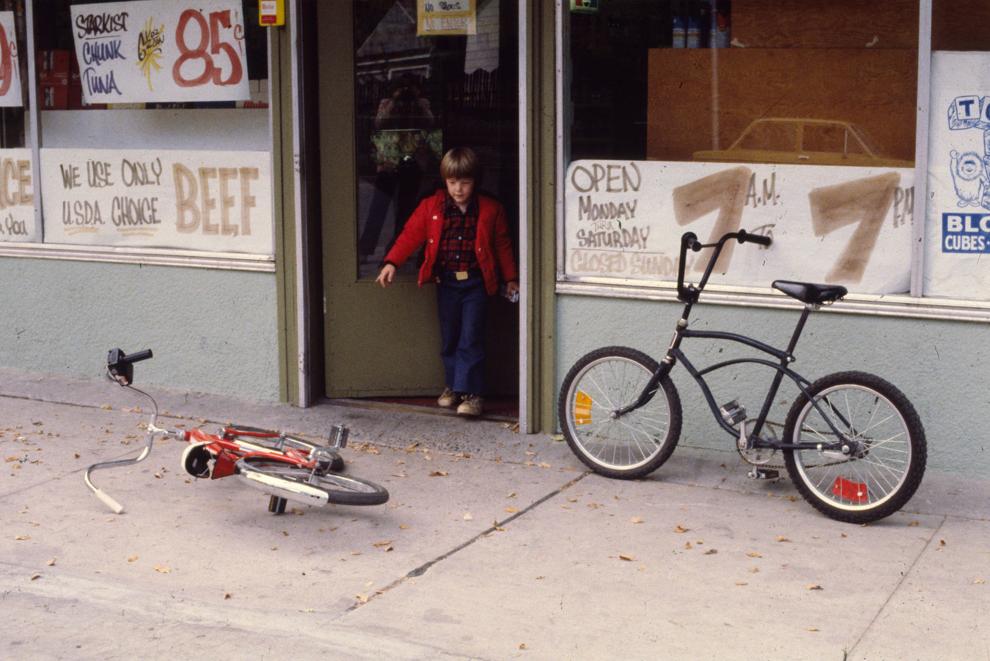 Candy selection at 10th Avenue Grocery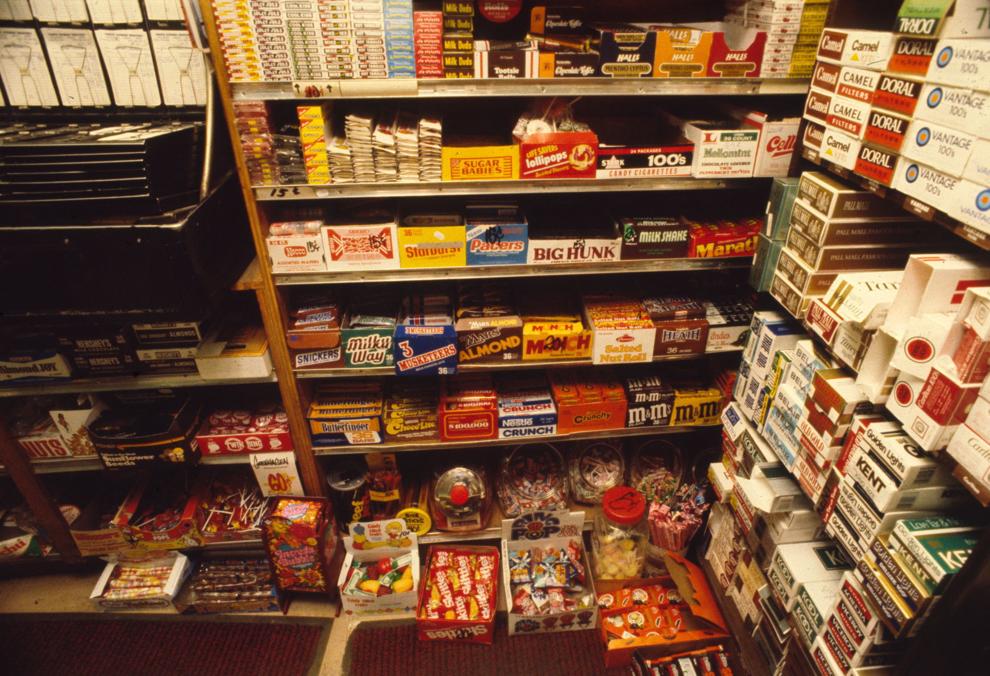 Meat counter at the 10th Avenue Grocery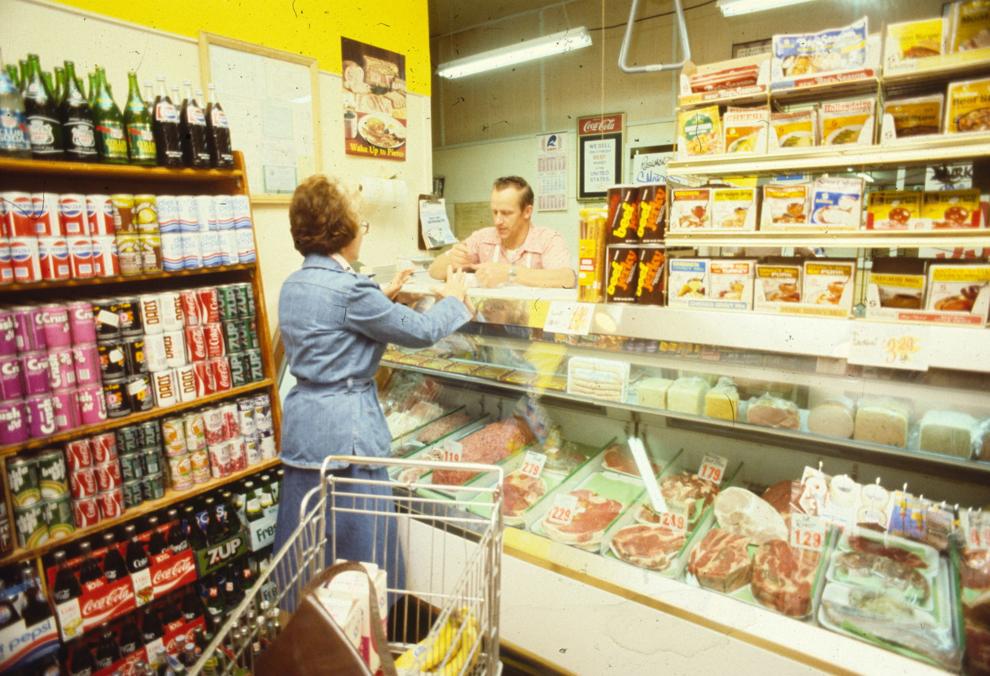 Thanks for stoppin' by
10th Avenue Grocery, 1994