The face of 24th Street West between Central Avenue and Monad Road has been slowly changing over the last few years.
In the next year, those changes could ramp up dramatically. 
Starting in June, the Kmart building, which has been on the corner of 24th and Central for more than forty years, will come down and construction on a new grocery store will begin.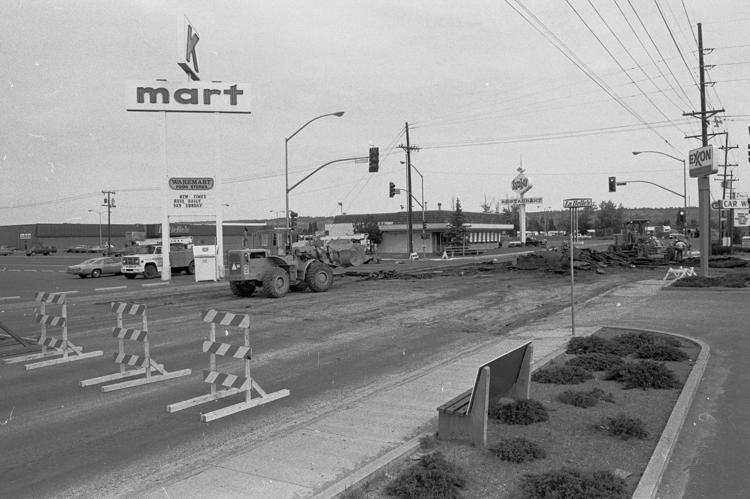 WinCo Foods will build its first store in Montana on the site and starting later this year, two new companies will build small storefronts right along 24th Street West, in front of the WinCo. 
The grocery chain has leased the property from MoDakCo, a small LLC out of Rapid City, South Dakota. MoDakCo owns the entire lot, including the land on which Hardee's sits. Hardee's renewed its lease with MoDakCo last fall and will continue to operate on the corner of 24th and Central for the next decade. 
When it negotiated the WinCo deal, MoDakCo cut out three "footprints" along 24th Street where businesses could come in and set up shop. 
They've generated a lot of interest, said David Mitchell, a broker with Coldwell Bank, who is familiar with the properties.
One business has shown interest in the first spot and, if a deal is a secured, a second business will build on the remaining two spots. Mitchell said he couldn't yet divulge what the businesses will be but noted that because of the deal with WinCo it won't be grocery retail.
Other than that, he said, MoDakCo was game to court any business to the property. 
"They're open to just about anything," he said. 
The new development on the property has the potential to breathe life into a city block that has slowly atrophied over the last decade. 
The Kmart store, which was first built in 1969, has sat vacant since it closed down in 2016. In recent months sheets of particle board covered the front doors and Billings Police officers used the property for training.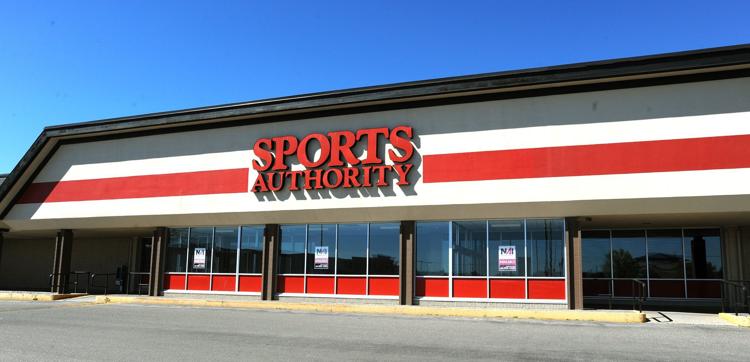 Sports Authority, which anchors a strip mall in the commercial center just north of the Kmart site, also closed in 2016. The building, which was constructed in 1981, is still vacant. 
To the south of the Kmart parcel, Rimrock Mall occupies most what's left of the city block. It's from the same era as the Kmart building and has undergone a number of updates since it was bought in 2013 by Starwood Retail Partners out of Chicago. 
"This neck of the woods is over 40 years old," said Daron Olson, marketing director for mall. "It's certainly time for a face-lift."
Rimrock has been busy improving what it can in the area. Last year, the mall tore down the old World West theaters, which sat on Central Avenue just behind the Kmart property, to make way for new development. 
Like the Kmart building and the mall, World West was built more than 40 years ago. Its demolition made way for Krispy Kreme Doughnuts, which constructed a new building on the property.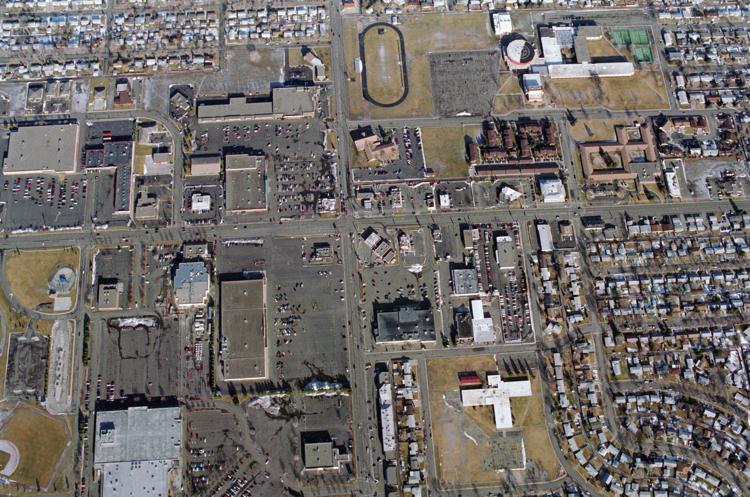 "It's amazing what can happen when you clean the canvas for someone," Olson said. 
You have free articles remaining.
Keep reading for FREE!
Enjoy more articles by signing up or logging in. No credit card required.
Later this fall, national pizzeria chain Blaze Pizza will take over the property on 24th Street West near Monad Road that was once occupied by Paris Nails & Salon. And later this month, Rimrock Auto Group will open a new building for its Subaru dealership which sits right on the corner of 24th and Monad. 
It's a stretch of real estate that's attractive to developers, Mitchell said.
He explained that the block between Central and Monad is a commercial center surrounded by a number of neighborhoods, apartment complexes and a high school, giving the area built-in shoppers. It also sits along one of the busiest streets in Billings; 24th Street West is a heavily traveled thoroughfare bringing in traffic from across the city. 
It's the kind of conditions that new businesses and developers look for when they're deciding where to set up shop. And when they do set up shop, like Krispy Kreme, they come in with new buildings, making the area more attractive. 
"Activity begets activity," Olson said. 
And that's good for the mall, which is fighting trends that see more people shopping online than at brick-and-mortar stores, particularly in malls.
Over the last five years, Rimrock has focused on bolstering businesses that don't translate well online, welcoming in restaurants, spas and salons, and even a gymnastics studio. And it's focused on building up its storefronts on the land surrounding the mall. 
Rimrock owns the property on which Krispy Kreme was built; the development left room for another restaurant to be built next door. Under Starwood's stewardship, the mall has worked to develop its frontage property. 
So while it doesn't own the Kmart property, Rimrock welcomes MoDakCo's plan to develop the three plats it has created along 24th Street.
"We couldn't be more excited," Olson said. 
The downside to the new development is that most of the area is already built out; there's no real room for new growth, Mitchell said.
Instead, businesses that shut down provide the opening for new development, like the vacant Sports Authority building or Toys R Us, which is currently in the process of closing down.
The heavy traffic at Central and 24th Street can also be a detriment, Mitchell said. When traffic gets backed up, drivers flee the area and search for faster routes to their destinations, pushing away potential customers.
The lack of open property and the heavy traffic will ultimately push development west, he said. 
"That intersection will shift over to Shiloh (and Central) in three to five years," Mitchell said. 
The area's true growth potential will be west of Shiloh Road. In the meantime, development will continue along 24th Street and with the new businesses coming in and the new building being constructed it's going to be attractive, he said. 
"More development there is coming," he said.  
---
Retrospective: 24th Street West
Aerial view of 24th Street West, 1974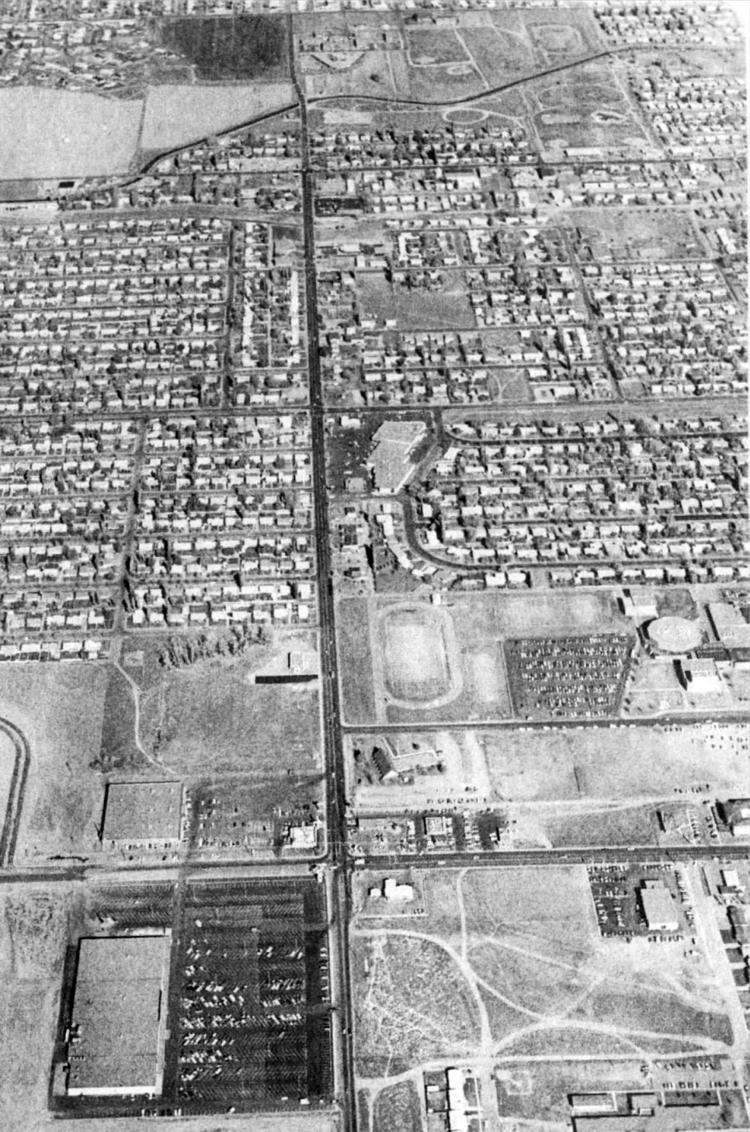 24th Street West looking south from Rims, 1976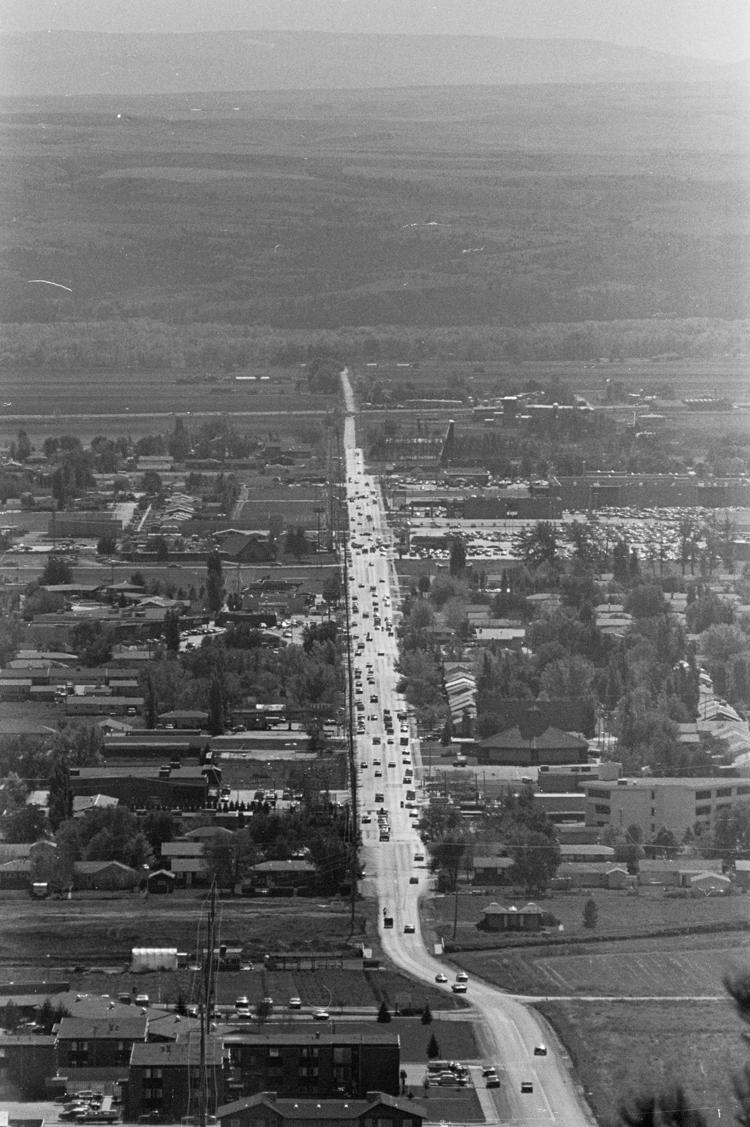 King Avenue West and 24th Street West, 1977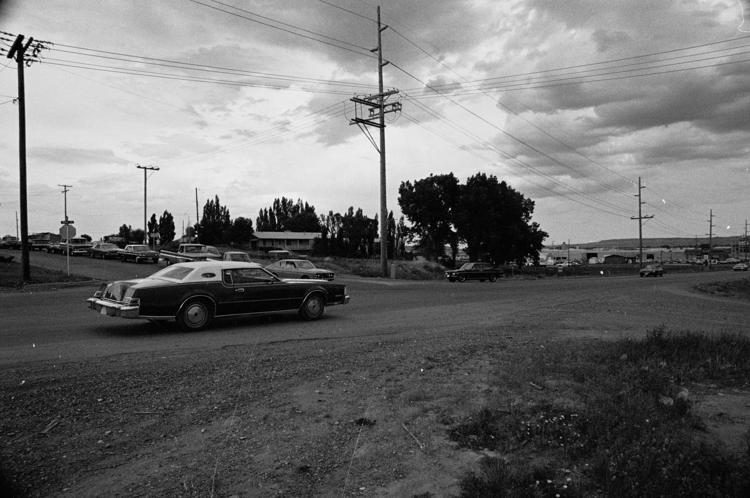 24th Street West, June 1978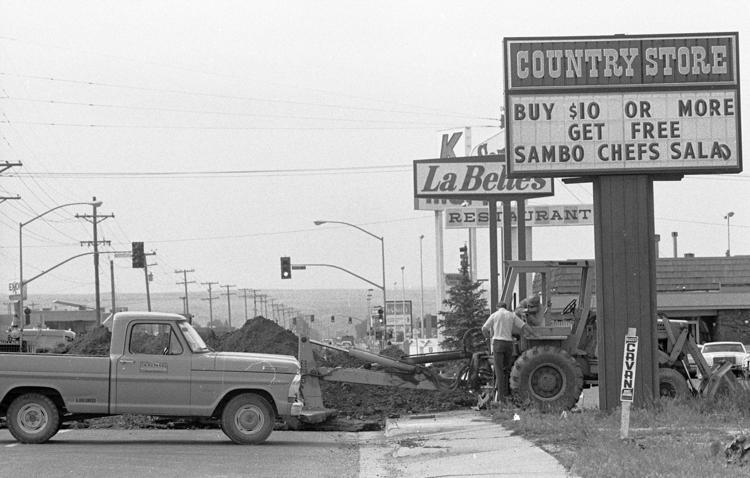 Intersection of Central Avenue and 24th Street West, 1978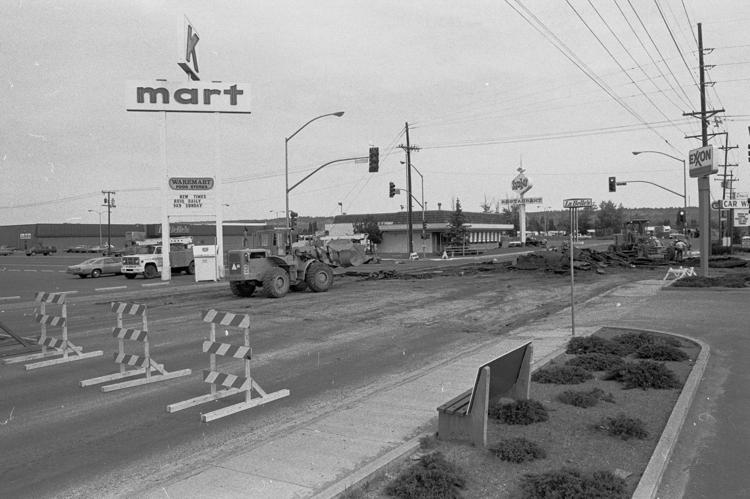 24th Street West looking south, 1978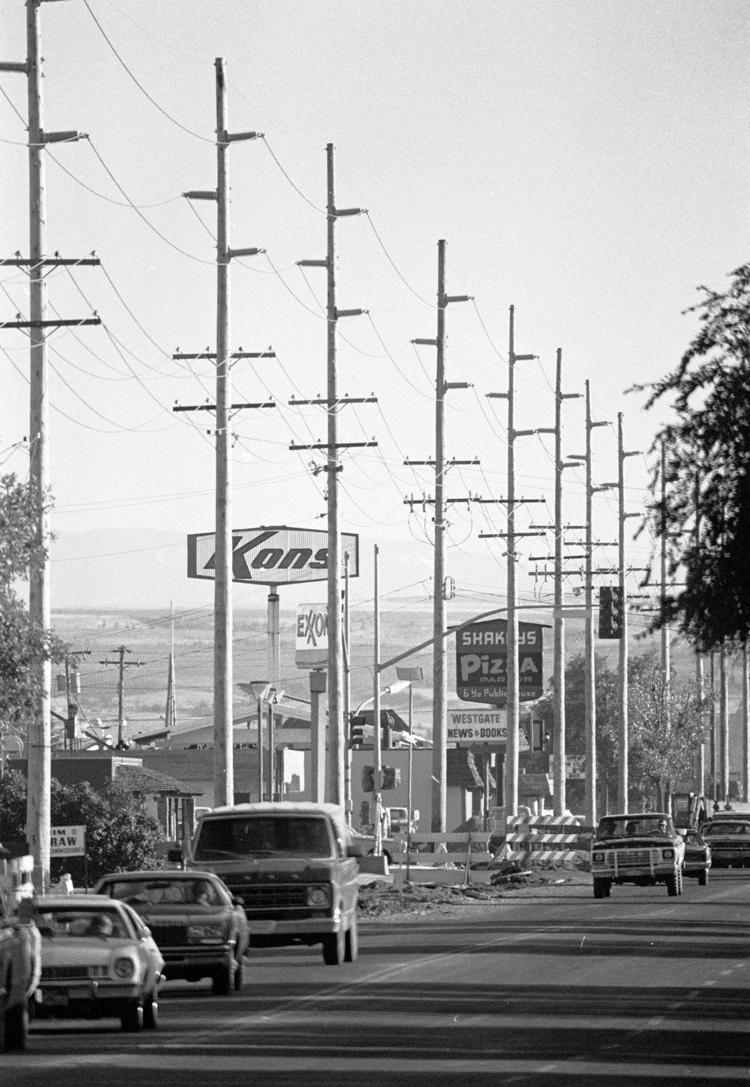 Gas promotion creates traffic jam on 24th Street West, 1979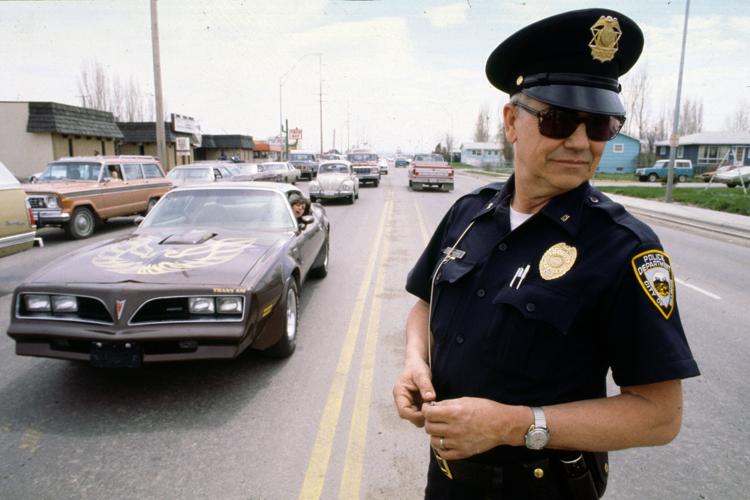 Traffic jam on 24th Street West, May 1979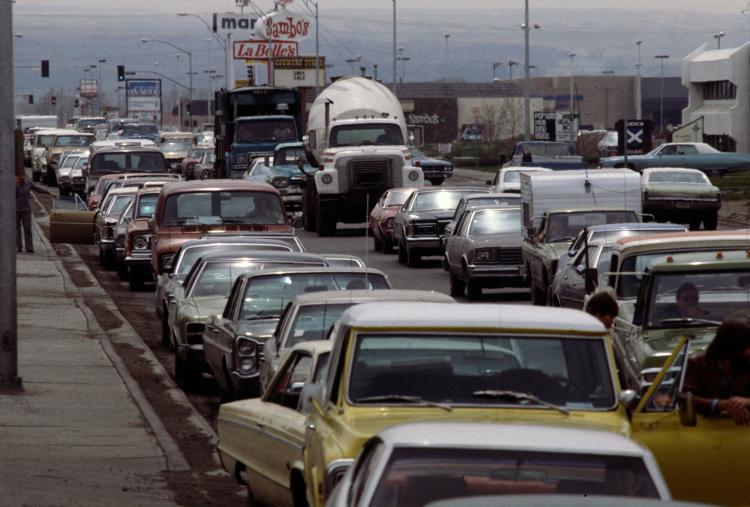 24th Street West, 1985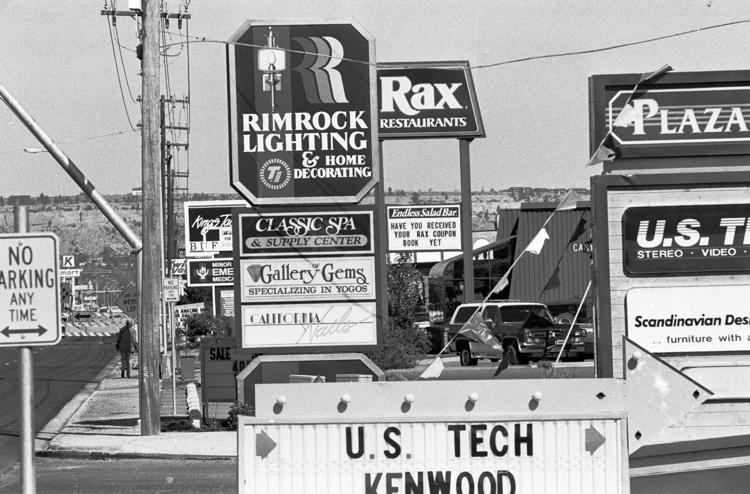 24th Street West looking northwest, 1986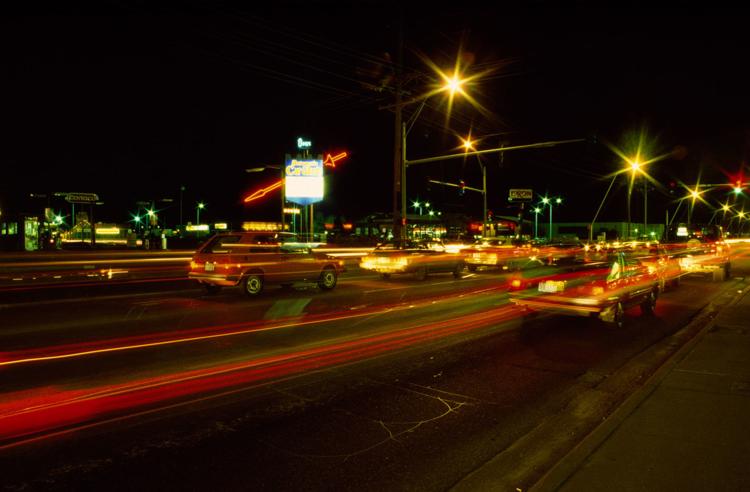 24th Street West looking north, 1989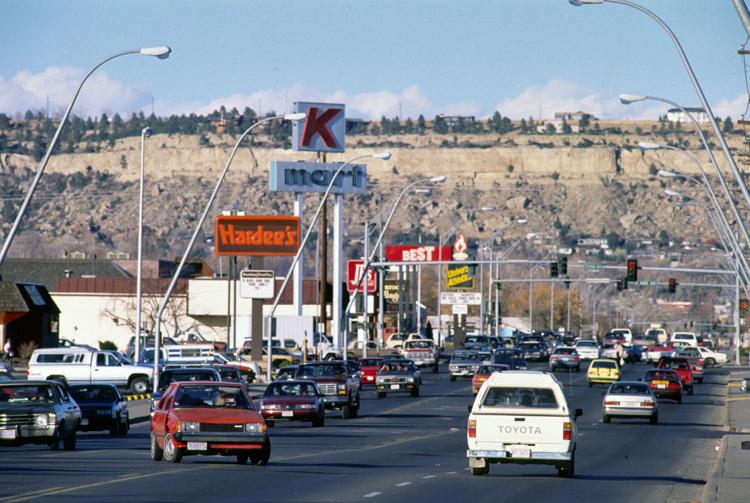 Teens on 24th Street West, 1993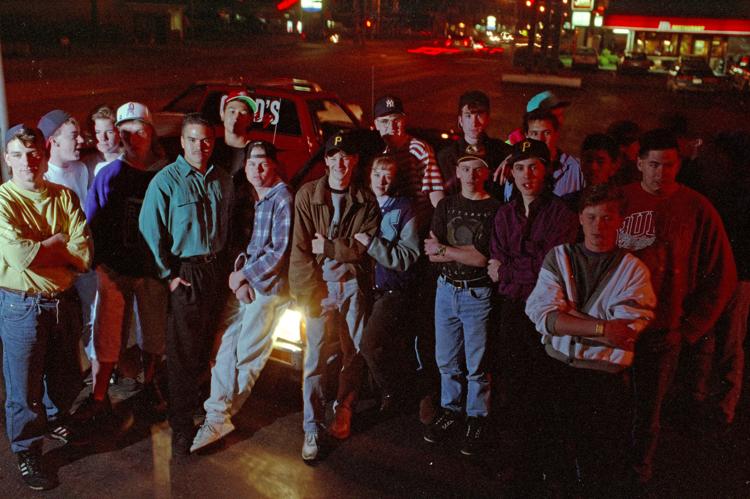 "No Cruising" sign, 1994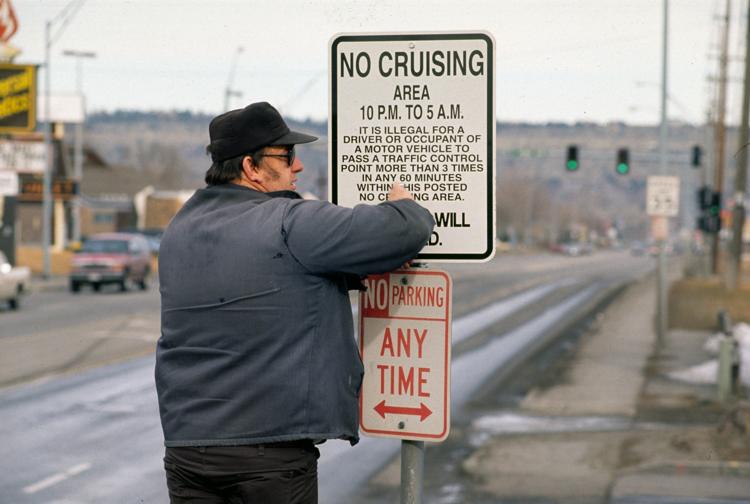 Aerial view of King Avenue West and 24th Street West, 1999
Aerial view of 24th Street West and Central Avenue, 1999