The Yegen family is developing 12 acres on Grand Avenue in a growing part of the western edge of Billings.
Workers are building a new road on the vacant space in front of Will James Middle School between Frontier Cancer Center and City Brew, formerly a piece of the Cardwell Ranch that dates back to frontier days, said Charlie Yegen, president of Yegen Grand Avenue Farm, on Wednesday.
The road will be called Meadow View Boulevard.
Yegen said the firm is planning to develop six two-acre parcels for retail buildings, including office space, professional services and restaurants.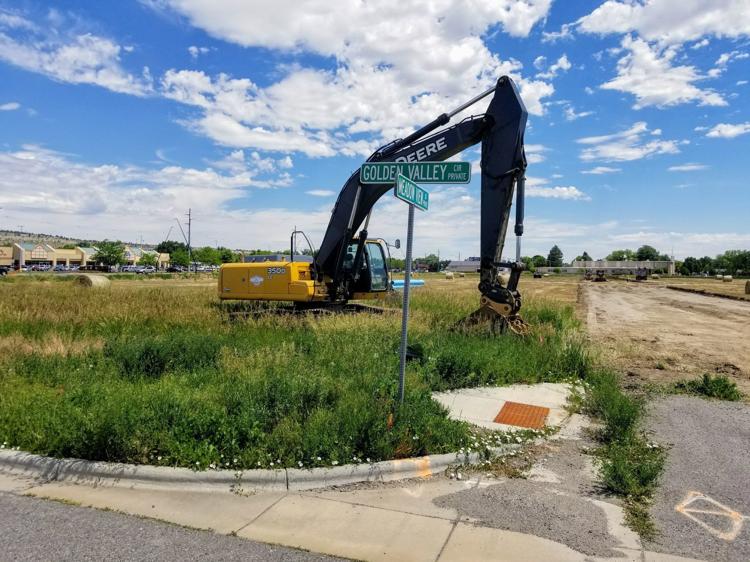 "The tone has been set by the Frontier Cancer Center, and also by the new City Brew. We're looking forward to that type of development," Yegen said.
You have free articles remaining.
The development costs for the road were not disclosed. The contractor is LGI Construction. Sanderson Stewart of Billings is doing design work.
Yegen's great-great-grandfather, Edward Crawford, bought the land for a ranch in 1889, the same year Montana became a state. In the past decade or so, the Yegens and other longtime landowners have slowly sold off farmland as the city's retail sector continues to push west.
The new retail strip will be roughly across the street from the 3100 block of Grand Avenue. The Frontier Cancer Center opened in 2010 on land formerly owned by the Yegens. City Brew and its companion City Vineyard opened this year.
Yegen said the firm is "taking calls" but hasn't started actively marketing the space. The family has an "extensive set" of requirements for what kind of tenant they'll bring in, and they're not looking for a casino or gas station and convenience store, he said.
"We would anticipate that whoever buys and builds here would have a real opportunity to sell when they're done," he said.