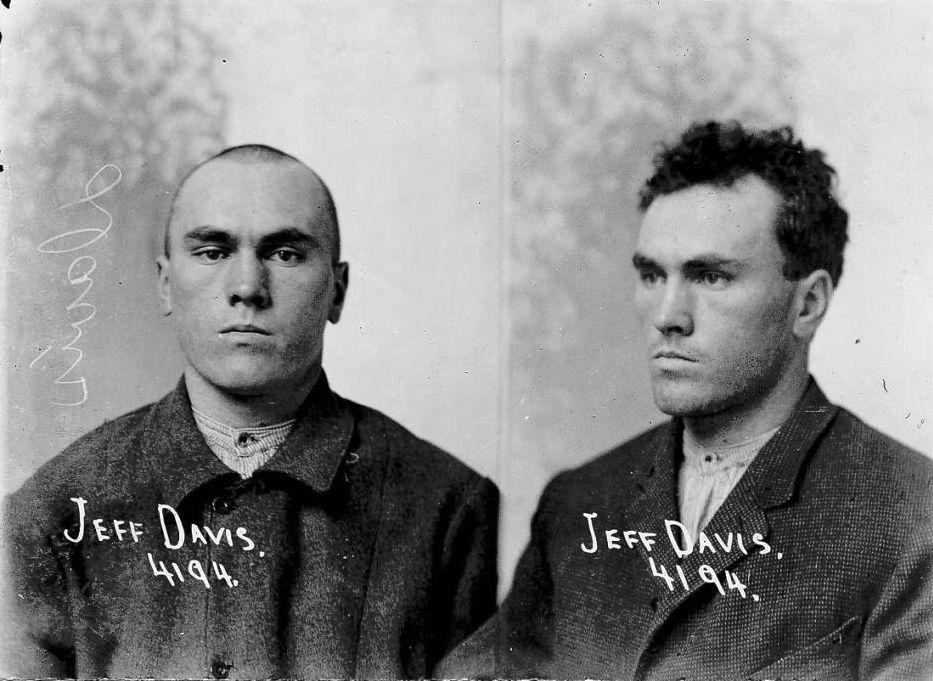 A career criminal since his childhood, Carl Panzram had a long rap sheet in his 39 years of life. Panzram committed many murders across the U.S., and claimed to have murdered a young boy in Angola. He is believed to have killed a total of 22 people based upon his own confessions.
Panzram was incarcerated multiple times in Montana. The first time was in 1906, when as a teenager he was arrested for burglary in Butte. He received a one year sentence at the Montana State Reform School in Miles City. Panzram is said to have killed a guard and escaped with another inmate.
Panzram made his way to Helena, where he got drunk one night and enlisted in the Army after lying about his age. He was assigned to Fort William Henry Harrison, where he had repeated disciplinary problems. One night, he attempted to steal items from a building at the fort, but was arrested by military police before he could leave. He was dishonorably discharged and sentenced to time at a federal penitentiary in Fort Leavenworth, Kan.
Panzram returned to Montana years later, where he was arrested under the alias Jefferson Davis for burglary. He received a one-year sentence at the Montana State Prison in Deer Lodge. After his release, Panzram went on to rape and murder victims across the country before being arrested again for burglary in Washington, D.C. He was sentenced to death after fatally beating a prison guard, and was hanged in 1930.