Social isolation has been difficult for many people, and Carlin Bear Don't Walk is feeling the heaviness of such distance.
"Some say it is good for us creatives because we can use that isolation time wisely — and that is true — but we isolate ourselves everyday under normal circumstances. The only difference this time is that the burdens of life our heavier and it's taking its toll on our children's health and well being."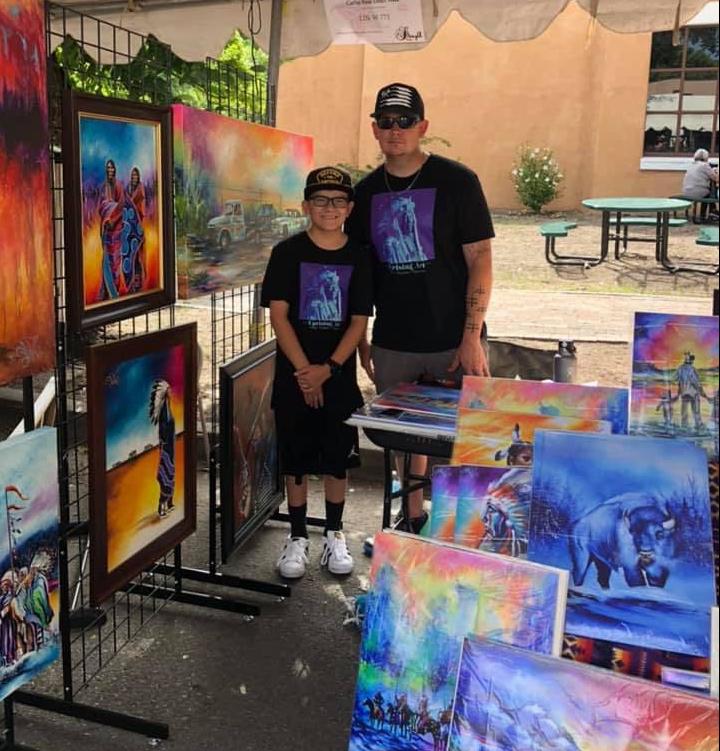 The artist who lives in Billings and paints vivid deceptions of indigenous culture and people, has watched fear and anxiety take its toll throughout many households.
"Kids are having a hard time learning and us parents are struggling to provide, teach and work from home," said Bear Don't Walk, who is a member of the Northern Cheyenne and Apsaalooke nations. "All I can say is that I can't wait til this is over and humanity is more thankful for life, love, companionship and the way things use to be."
What book are you currently reading? Is there a book you are looking forward to pulling off your shelf? What about one you're eager to order?
As far as reading material goes, I've been slacking on that and I don't like when that happens. Reading keeps the mind sharp and gives great balance to our spirit. The book I'm on now is called "Empire Of The Summer Moon" by S.C Gwynne. It is an auto-bio of Quanah Parker and the rise and fall of the Comanches. It is a beautifully violent book with energetic context, great writing, and significant history. Highly recommended.
What have you been listening to lately? What's your go-to music and why?
The music has been my life source through all of this. I listen to everything from hip hop, soul, rock, heavy metal, country and everything in between. Usually during this time of year, right before it starts getting warm out, reggae hits the spot for me. Classics from Robert Nesta, Black Uhuru, Buju Banton, Sizzla to more modern bands like Rebelution, Stick Figure, and Iration. The vibes are colorful and uplifting like that summer sun, it's feel-good music that brings a sense of celebration.
What shows or movies are you watching right now? Do you have a guilty pleasure that you'd admit to streaming online?
I haven't been watching too much TV or catching up on new movies lately as I rarely do because Art is just Art and that's the way it is. There's time for this and time for that, everything else just kind of gets put off to the side.
What are you currently creating?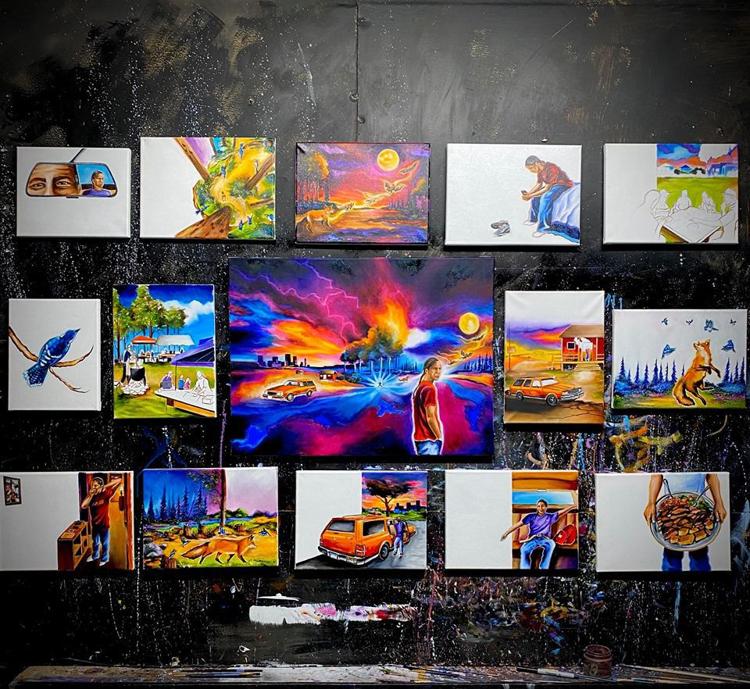 What's been keeping me busy through all this is a project I've been working on for about a month. Reycraft Books has blessed me with a great opportunity to illustrate a book titled "The Reluctant Storyteller" by acclaimed Native American children's author Art Coulson. This is only the second book I've illustrated in the past few years. The illustration process is time consuming, it will take up at least 6 weeks of valuable time but the compensation is very nice and this couldn't have happened at a better time for me in which I'm very thankful for that. For us artists, I have a saying and it is "The game is good to those who put the work in and always give back, one way or another this life will always take care and provide for you. Trust the process, be thankful, positive, and always stay humble."
Concerned about COVID-19?
Sign up now to get the most recent coronavirus headlines and other important local and national news sent to your email inbox daily.