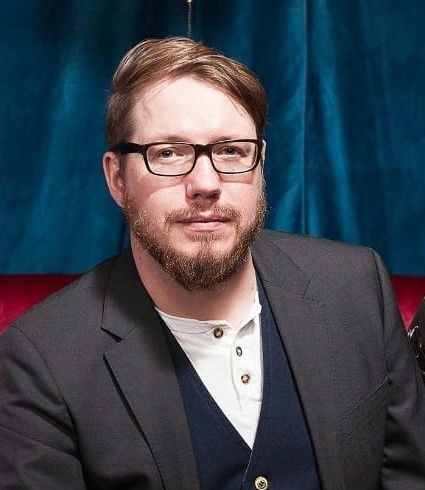 Company and title: Prerogative Kitchen/owner/chef/GM
Hometown: Warwick, England
Education/background: High school education in England. Worked in hospitality since I was 18, starting in FOH and then switched to the kitchen nine years ago, no formal training.
The chef life is a hard one. Most restaurants have thin profit margins and the long hours on your feet can be grueling. But, for Chris Lockhart, all the hard work is worth it when his food makes his guests happy. The bonus is, getting to make people happy in a beautiful place like Red Lodge.
Why did you choose this profession? I really love the atmosphere and energy of working in a restaurant/bar, making people happy through food and drink, seeing people arrive in a sour mood and leaving happy really makes you feel good. The teamwork and camaraderie between you and your co-workers is extremely rewarding, especially after a 12-hour shift on a busy night. Getting to eat great food at your place of work. Also my wife (Gena) always said she would marry a chef, when we met I had never worked in the kitchen, and now I do.
If you couldn't do this, what would you do instead? I would be a flight attendant, I have always found flying fascinating and I love to travel, plus it's still in the hospitality field.
What other passions/callings are part of your life? Travel, exploring and experiencing other cultures and traditions, DJ'ing electronic music.
What is the worst advice you've received and why? When a vendor tries to sell you on a pre-made food product, saying profits will be increased and labor will go down, but it goes against everything that we believe strongly in which is carefully sourcing ingredients and preparing items from scratch.
What advice would you give to a teenager about success? Work hard, show up early, be honest and listen, listen, listen.
What's your guilty pleasure? British pork scratchings, the ones with still a little bit of hair on.
What is one professional accomplishment you still want to achieve? I would like to be involved in opening a neighbourhood grocery store, that has cool house-cured meats, awesome pre-prepared meals, great local produce, cheeses, wine and beer.
How do you measure your own success? There is not too much of a monetary success in restaurant ownership. So definitely measure it from what customers say, reading reviews and keeping a happy staff.
What failure have you learned the most from? Failure is a state of mind. I believe all "failures" have only been lessons that have driven us to more successes.
What is the hardest part of your job? The physical side of it, some weeks working 60-70 hours and always being on your feet, your body takes a real beating.
What was the last show you binge watched? "Long Way Up."
What is your favorite book? Anything by Bill Bryson.
What is the most rewarding/important aspect of your occupation? Definitely customer satisfaction, if people leave unhappy you have failed at your job.
What is the most challenging aspect of your occupation? Being in a tourist town in Red Lodge, finding the right balance to keep the business successful during busy season and off season.
Who is your greatest mentor/inspiration? My wife, Gena. Without her I would not be where I am today and she is the one always trying to drive the business forward.
Do you have a motto that you live by? Not all who wander are lost.
How does it feel to be nominated and selected for Forty under 40?
Pretty damn awesome, Billings is really growing as a young, creative and successful city, so to be a part of that is great.
What advice would you give to anyone wanting to start new business or excel in a business or field? Watch, learn and listen. Research and study on your own time.
What do you do for fun/relax/hobby? This year with the pandemic, my family and I have done a lot of local camping, cooking on an open fire can't be beaten.
What's the greatest gift you ever received, and why? My parents gave me a Lego Pirate Island when I was a kid. I am not sure why this stands out as the best gift ever, but it sure did make me happy.