Dexter Stefonek was on his way home to Rhinelander, Wisconsin, after visiting his son in Oregon on Nov. 18, 1985. Stefonek told his son that he planned to sleep at rest stops along the way.
The next day, Stefonek's brown 1984 Plymouth Horizon was found burning near the Bad Route rest area southwest of Glendive. Stefonek was nowhere to be found.
Investigators determined that the fire was set intentionally, and that gasoline had been used as an accelerant. They also surmised that a taller driver must have used the car, as Stefonek would likely have had a difficult time driving with the seat positioned as it was when the car was found burning.
The rest stop's custodian, Freg Siegle, and a highway maintenance supervisor, Clyde Mitchell, had both stopped at the rest stop shortly before the car was discovered. Both noticed a white Chevrolet pickup, possibly a Blazer, with a blue stripe on the side. Mitchell noted that the pickup had Arizona license plates.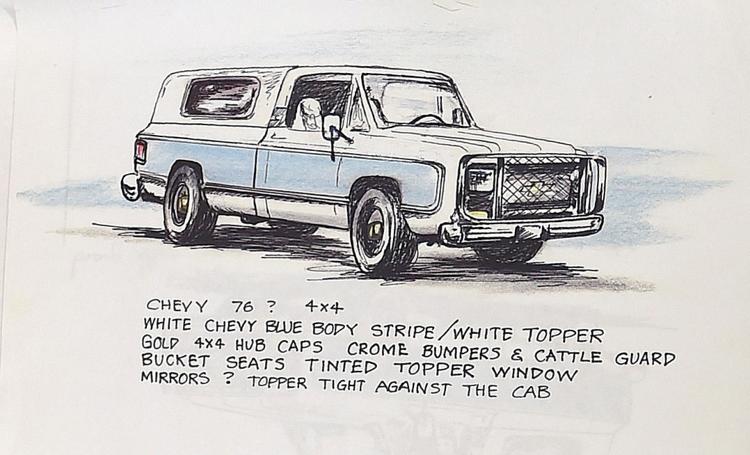 Keep reading for FREE!
Enjoy more articles by signing up or logging in. No credit card required.
Siegle stated that shortly after Mitchell left the rest area, Stefonek's car pulled up. The driver got out and retrieved two plastic jugs. He was described as being about 6 feet tall, between 35 and 40 years old, clean-shaven with a light complexion.
Stefonek's fate wasn't determined until March 8, 1986, when William and Cynthia Shaw were dumping garbage in a private landfill and discovered Stefonek's wallet. The Shaws knew of the disappearance, and searched the dump for more clues. They found Stefonek's body under a mattress, preserved by the cold winter. He had been beaten and shot in the head.
Stefonek's suitcase was found in the landfill as well, and still contained money. This led investigators to rule out robbery as a motive for the killing. Oddly, the suitcase and clothes found nearby appeared to have been placed recently, while Dawson County Coroner Lance Silha reported that the body had likely been in the dump since around the time of the murder.
One more clue investigators found before the case went cold was inside the men's restroom at the rest stop where Stefonek's car was found. According to the Ranger Review, scrawled in pencil on the restroom wall was the message "HOT JOCK SHOT WAD FROM WISCONSIN 11/85 SATURDAY THE 3rd." The full message was not given during the April 12, 1989, episode of "Unsolved Mysteries" in which the case was profiled.