The 78th Golden Globe Awards airs Sunday, Feb. 28. But in the meantime, you can stream these 10 shows, all of which feature actors currently n…
NEW YORK (AP) — The exclusion of The Weeknd's "Blinding Lights" at the 2021 Grammy Awards shocked many, but he's in good company: Prince's "Wh…
NEW YORK (AP) — "Caste," Isabel Wilkerson's exploration of racism in the United States, and "The Dead are Arising," an acclaimed biography of …
NEW YORK (AP) — Robert Irwin has long acted as a voice for animals. Now he's actually voicing an animal.
Lady Gaga's dog walker, Ryan Fischer, has been hospitalized after he was shot while walking the singer's bulldogs in Los Angeles, according to…
Paul McCartney is currently working on his autobiography, titled 'The Lyrics: 1956 to the Present', which will be released in November of this year.
PARIS (AP) — A rare painting by Dutch impressionist master Vincent van Gogh of a street scene in the Parisian neighborhood of Montmartre will …
Movie critic Bruce Miller says Andra Day almost seems like a sure Oscar winner for "The United States vs. Billie Holiday." But because directo…
"I Care a Lot" is incredibly good during its first 30 minutes or so. Then, it takes an abrupt left turn and becomes a film that doesn't quite …
With Oscar season nearing and several major sporting events on the horizon, here's a look at the best sports documentaries of all time, accord…
Two decades after the Japanese trading card game became the biggest thing in schoolyards around the world, Pokemon cards are fetching up to si…
While you're waiting to find out which film will take the cake at this year's awards, here's a look at past winners, beginning with 1944.
There are enough laughs in "Barb and Star Go to Vista Del Mar" to make you feel like you've had a momentary vacation from pandemics, politics …
Award-winning singer Stevie Wonder told Oprah Winfrey in an interview he is moving to Ghana, citing the political turmoil in the United States.
Legendary singer Stevie Wonder has said in an interview with Oprah Winfrey that he is moving to Ghana. The 'I Just Called to Say I Love You' s…
The legendary electronic music duo Daft Punk have confirmed their break-up after a 28-year career. The duo announced the news in an 8-minute v…
French electronic music duo Daft Punk, known for such hits as "One More Time" and "Get Lucky," announced they're breaking up after 28 years.
Stacker takes a look at Black artists music wouldn't be the same without, from Sister Rosetta Tharpe to Tupac Shakur.
Looking for live music? Check out the listing of area bars, pubs and other venues hosting musical acts, bands, and performances this week.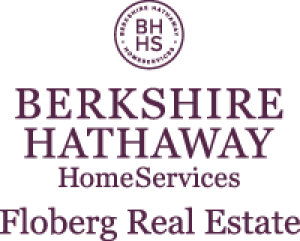 Susan B. Lovely - Berkshire Hathaway Home Services Floberg Real Estate
The 78th Golden Globe Awards airs Sunday, Feb. 28. But in the meantime, you can stream these 10 shows, all of which feature actors currently n…
And don't miss a new episode of 'Young Sheldon.'
Looks like creator Starr is living up to his promise to 'go out in a very satisfying way.'
Plus, find out when 'High School Musical: The Musical: The Series' and 'Zenimation' are back with their second seasons.
Frye played the 8-year-old Punky in the original NBC series. Now the show is back, and she is too.
And don't miss 'Ginny & Georgia' on Netflix.