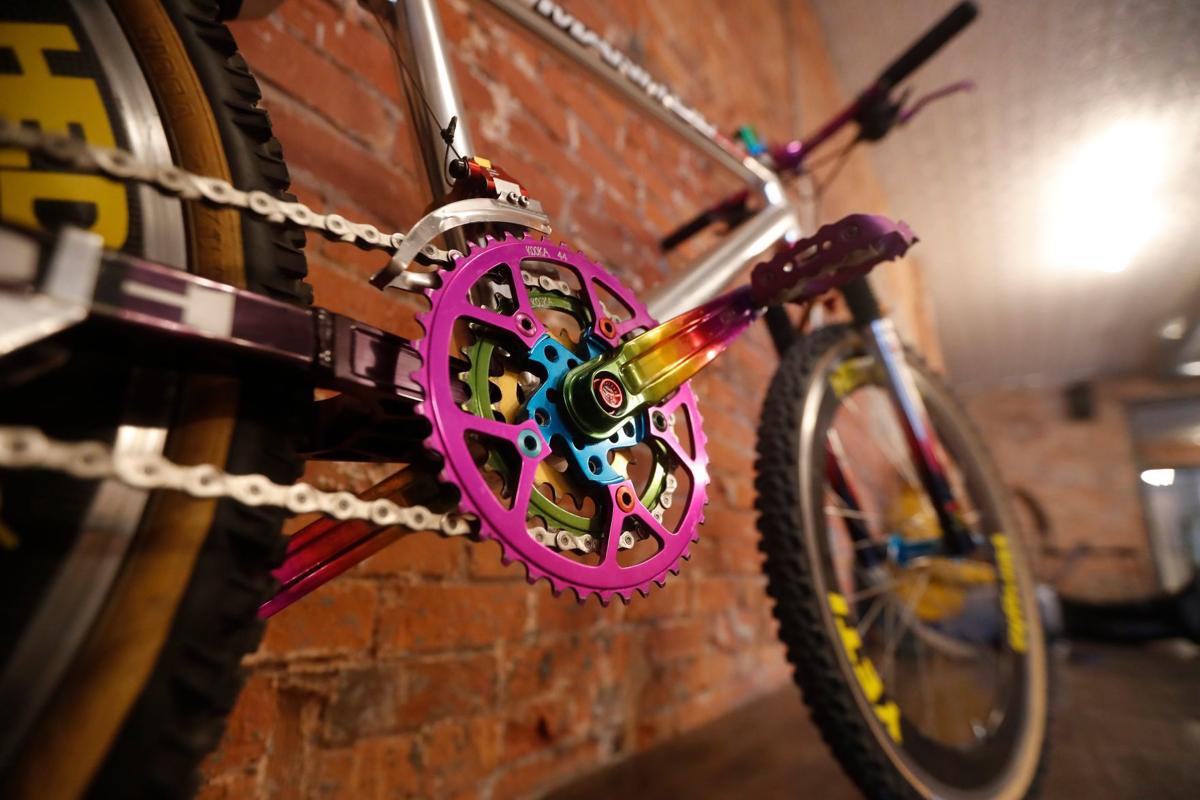 Sam Walkowiak has a lot of bicycles. Forty to be exact, but only one is new. His collection is comprised of bikes that he grew up fixing in his parents' shop in Red Lodge, a combination fly fishing and bicycle shop called Wacky Spoke and Hackle.
"I enjoy riding the older ones," Walkowiak said. "They were more artistic and more thought went into them." Growing up in the early '90s around bicycles, Walkowiak watched plenty of custom-built bikes come through the shop. "I never had the money to buy one, and when I got older, one of the first things I did was go out and buy a really cool mountain bike from that time."
That one bike started Walkowiak on a path to collecting and restoring bikes, some of which will be on display during Linear Velocity: The Art of the Bicycle, an exhibition of bicycles from private collectors to coincide with ArtWalk, Friday, June 1 from 5 to 9 p.m. at 2905 Montana Ave.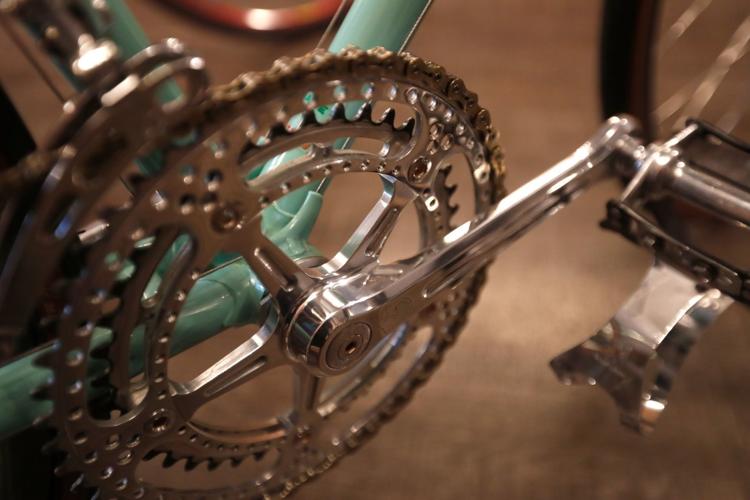 Curated by bicycle enthusiasts Joe Stout, Ted Kim and Jason Wood, the exhibit is a unique gathering of more than 50 bicycles ranging from rare bicycles to road and mountain bikes to BMX bikes, as well as contemporary and state-of-the-art machines. Bicycles from the early 1900s, with a heavy focus on 1970s and '80s bicycles, will be represented, as well as artwork, photographs, and memorabilia.
Many of the collectors represented in the event have focused their collections and restoration efforts on bikes that were popular when they were kids.
"It's more amazing when you are learning about it," Stout said. He recalls BMX racing being popular when he was young, and watching a movie starring Nicole Kidman titled "BMX Bandits." "I think she was 14 when it came out. That was pretty fantastic."
Bicycles of our youth bring a sense of nostalgia and a longing for more innocent times. With our first bicycle came our first pushes toward independence. "That means a lot the bikes available at that time were some of the coolest things I've ever seen — and I still want them to this day," Stout said.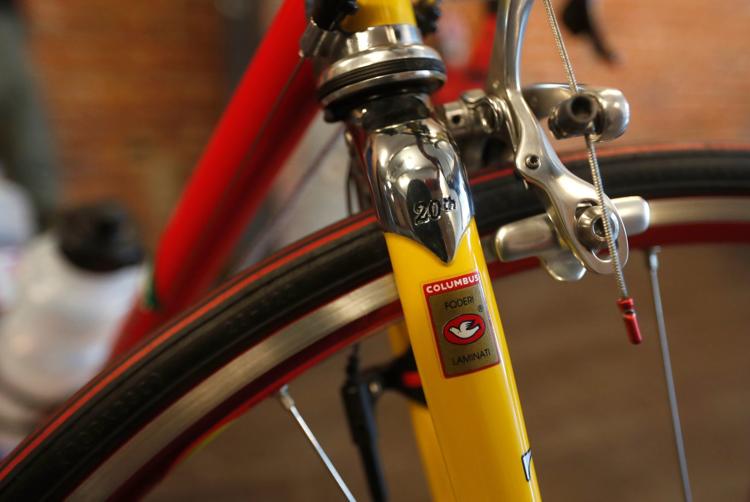 The desire to collect bicycles is driven in part by nostalgia, and by the challenge to restore them to their original state. "They are beautiful objects that carry a lot of history," said Stout, who will be contributing a three-speed Schwinn Continental from 1946. Though the bike by modern standards is quite uncomfortable, Stout has an affinity for it. "That bike carried someone back and forth to groovy places for a long time," he said.
Stout is a proponent of accessible bike events around Billings. "Biking, as sport or transportation or exercise, sometimes can be seen as an elitist pursuit, or maybe not for everyone, and I don't think that's correct. Biking is a good, healthy, lifelong activity, and low impact if done right," he said.
While visiting about bikes with Ted Kim, also a cycling enthusiast, the two concocted Linear Velocity. It didn't take long to curate the show, after pulling in Jason Wood, a mad scientist of cycling. One of his creations, a "tall bike" made from fusing a 1970s Peugeot with a vintage Schwinn frame, will be on display.
"Jason loves bicycles," Kim said. "I've never seen anyone with a bicycle collection like his."
Wood was 7 when his father taught him how to ride a bike. Yet, it wasn't until he was riding the mountains on a motorcycle that he found a desire to return to bicycles.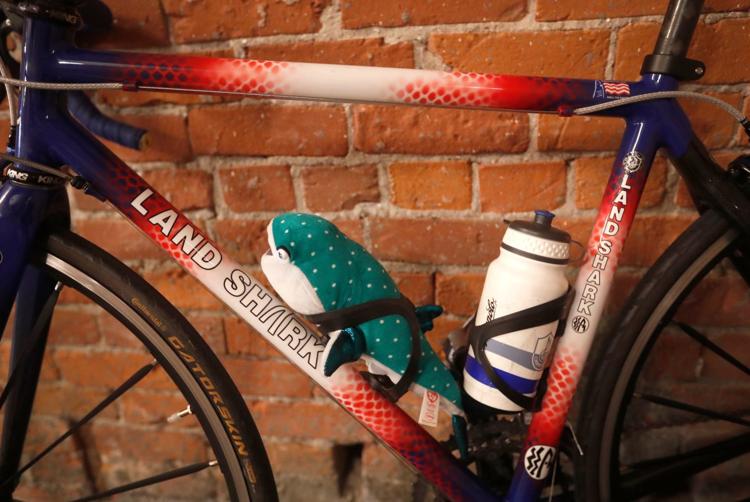 "When I rode those trails on a bicycle, it was quiet. And I thought that was cool. And since then I've ridden hundreds of thousands of miles," he said.
Wood considers himself a "vintage mountain biker" and got into the sport in the early '90s in western Oregon. From mountain biking he headed to road biking, logging upwards of 7,000 miles a year. He's also toured the country on a tandem with his wife.
Brian Mamayek will also be showing some restored bikes. Like many of his peers, Mamayek has been into bicycles since he was a kid. Growing up in Maryland, he got into bicycle motocross in the '80s and became a novice freestyler, while also working at a bike shop.
The shop was Rockville BMX, one of the biggest BMX shops on the East Coast. Mamayek had an opportunity to ride with pros, was sponsored by the shop and traveled to race.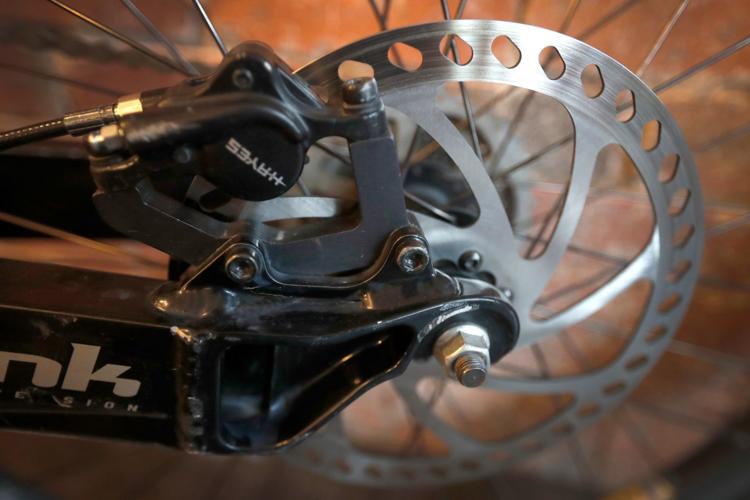 When he relocated to Montana in the '90s, BMX culture was on the decline. "It was a sad time," Mamayek recalls. The bike store he worked for had closed a few years before, and there was a "changing of the guard" in the BMX world. "A lot of guys got dropped and went indie," he said. From that came the extreme sports, and the entrance of BMX'ers like Mat Hoffman, who took the sport into a new direction.
Mamakey started to collect and restore BMX bikes from '70s and '80s that he would come across. "Those are the bikes I grew up with," he said.
He has fond memories of fixing bikes with friends for free in his basement. "I wanted people to enjoy riding and have a good time," he said. On summer nights, they would cruise the malls and get chased by security guards.
Mamakey likens his love of vintage bike restoration to a muscle car. "Anyone from '60s and '70s, if you see a Hemi 'Cuda coming down the road, if you grew up during that time you know what it is."
"Bikes are fantastic machines," Stout said. "You can appreciate them for their design, the artistry, and the engineering."
Stay up-to-date on what's happening
Receive the latest in local entertainment news in your inbox weekly!