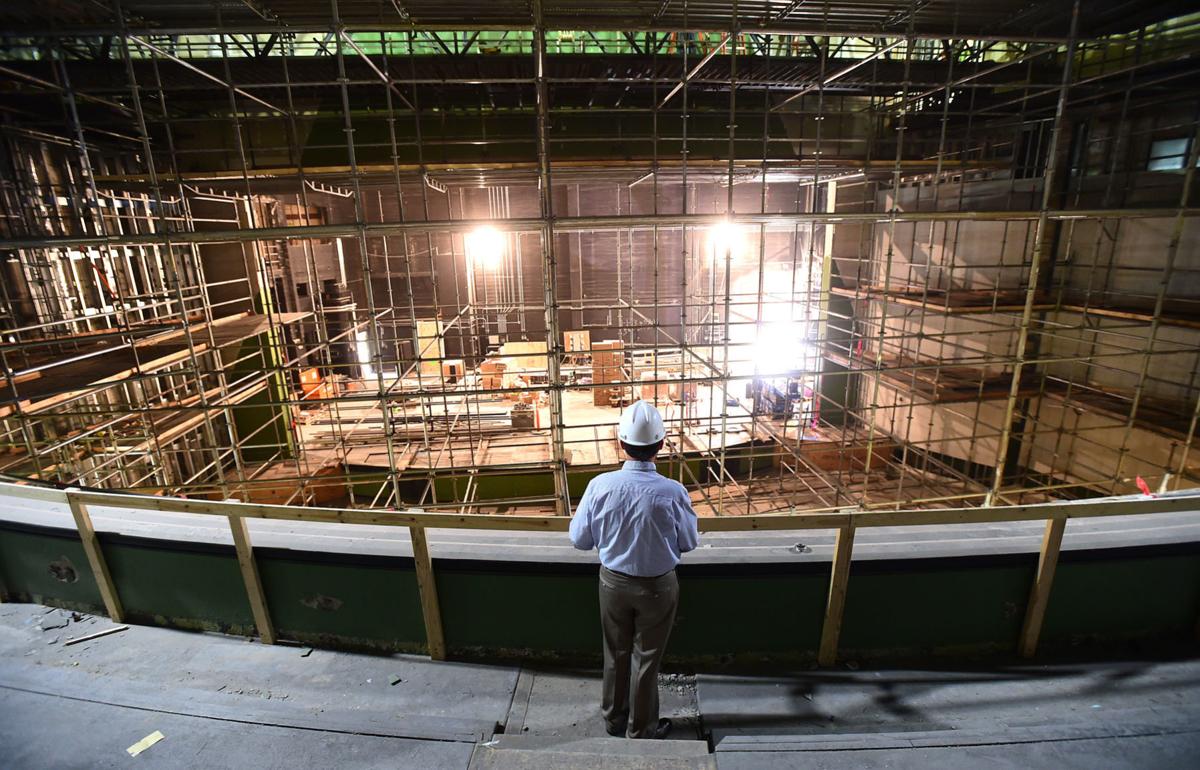 Alberta Bair Theater board of directors decided Wednesday to postpone the performing art center's grand reopening, initially scheduled for September. 
"From a safety and financial standpoint, we are going to move the schedule forward starting in early spring of next year," said ABT Board President Ron Yates. 
Construction on the theater is expected to be complete by mid-July. A performance by Kristin Chenoweth on Sept. 12 will be rescheduled to 2021, and full season programming will be announced "as soon as possible," according to Jan Dietrich, ABT executive director.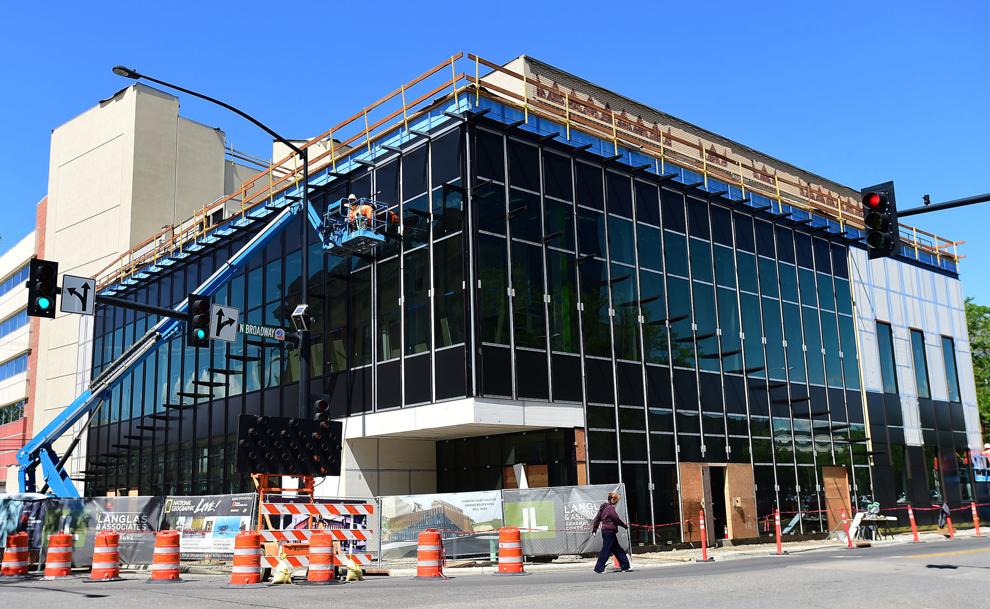 The decision to postpone opening events was influenced by social distancing requirements. Under current state and county restrictions, the theater's max capacity is 298, according to Dietrich, but the facility has seating for more than 1,400 patrons. As well, many touring acts that were booked for the organization's 2020–21 season were postponing or changing dates, including Broadway theater acts as well as international performers.
"When all that started happening, it made us really think about what we are going to do," said Dietrich.
Yates, who hopes the theater can reopen in early 2021, said the current environment made it financially unrealistic to reopen. "Some of it will depend on what happens with COVID-19 in the next few months and what happens with our capacity. We can't support theater operations and house a lot of the performances we are planning with less than 300 patrons."
The "open" sign isn't so easy to flip for theater and performance companies, who have to navigate contracts, touring or rehearsal schedules, seating maps, occupancy restrictions, sanitization protocols, etc. And, there's the lingering question of once they reopen, will their patrons feel comfortable coming back?
Dan Dooley, of Langlas & Associates Inc. and superintendent of the renovation project, said the project is on track for completion by mid to late July, just about a month shy of what was anticipated. There have been some material delays due to COVID-19, primarily from Midwest suppliers, including seating and audio and video equipment and lighting.
During shutdowns, construction continued as deemed essential, and upwards of 30–45 workers have been on the project since it began last May.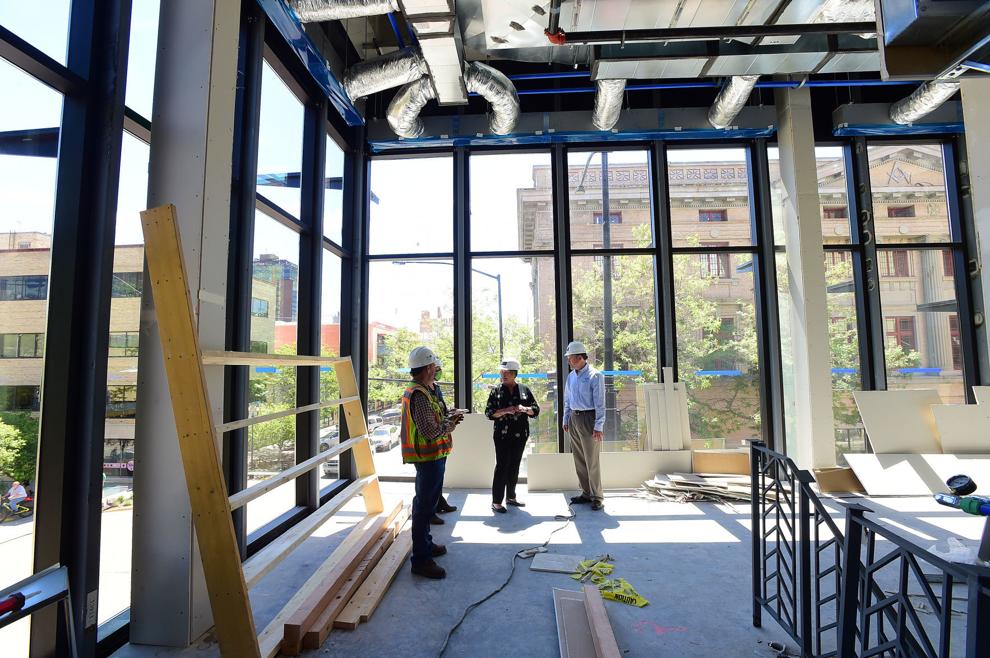 Raising funds
In midst of a $13.6 million capital campaign, fundraising has stopped due to COVID-19, according to executive director Jan Dietrich. The project is $500,000 short of being fully funded.
"It was an awkward time to ask anyone for money," said Dietrich, who plans to solicit donors for a recognition wall, as well as launch a name-a-seat campaign in the fall.
Yates feels confident the organization will meet its fundraising goals. "We've been on a roll and the community support has been terrific," he said.
Building a new facility was consideration in the master plans, but feedback from patrons and the board of directors determined staying downtown was in the best interests of the organization.
"We are a driver of business in downtown, and we want to be downtown," said Yates, citing amenities such as restaurants and parking throughout the area. "We really benefit from being downtown."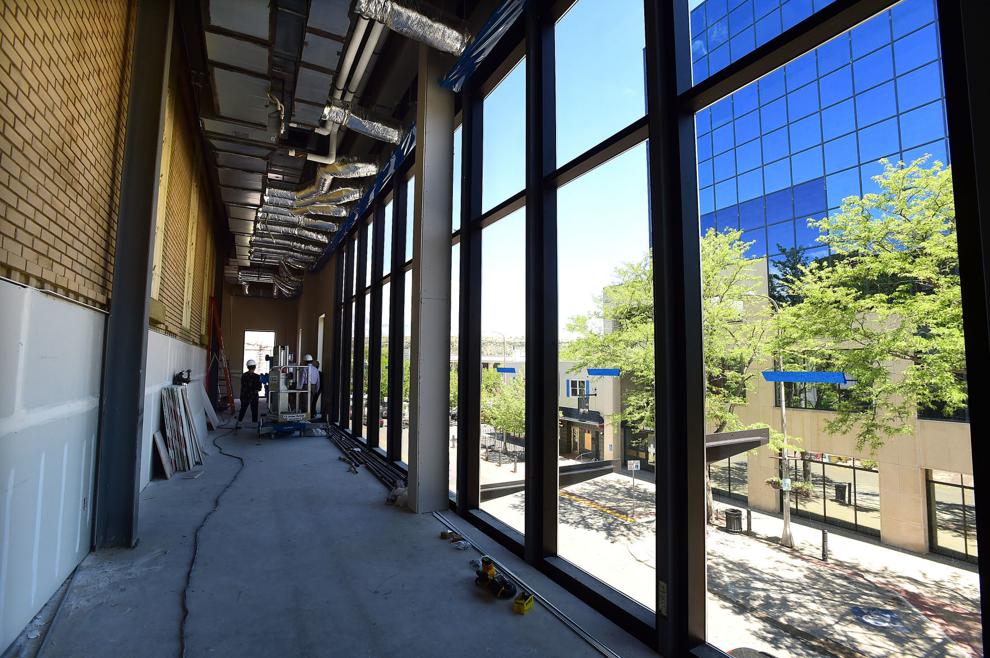 The theater brings about $4.5 million into the Billings economy a year, Dietrich said, citing a 2015 study by the Americans for the Arts in similar sized communities.
Some of the major expenses of the remodel included adding stage rigging and updating the entire facility to be ADA accessible, which included a green room off the main stage and an elevator to access all levels of the theater. The stage dimensions and orientation remains the same due to the theater's landlocked location.
"Accessibility wasn't great with this old building, said Yates. "We knew we needed to do it, and we made it a priority to do it to the best extent we could."
New ADA compliant dressing room to the south that has been bumped out from the side stage, another greenroom that took up the former sidewalk area.
Four ADA family bathrooms are on the ground level, and there is a mezzanine that is dedicated to restrooms. Total bathrooms were increased, and an additional half dozen toilets were added that brings the theater to code based on occupancy, including doubling ADA accessible bathrooms on the main floor.
The ground floor box office and main entrance has been moved to North Broadway, away from the south on Third Avenue.
The exterior will be accented with copper scrim that will hang perpendicular to the building, mimicking the art deco elements of the building, which was gutted in 1987. The façade was all that remained of that 1930s elements.
"We needed more space for gathering, in addition to all the acoustical infrastructure needs to the building, so we tried to maximize the amount of space we were able to get being landlocked," Dietrich said.
"We wanted to open the theater," said Yates. "When you're in here, you'll feel like you're part of downtown with this glass, but also when you're outside, you will be able to see what is going on inside the theater."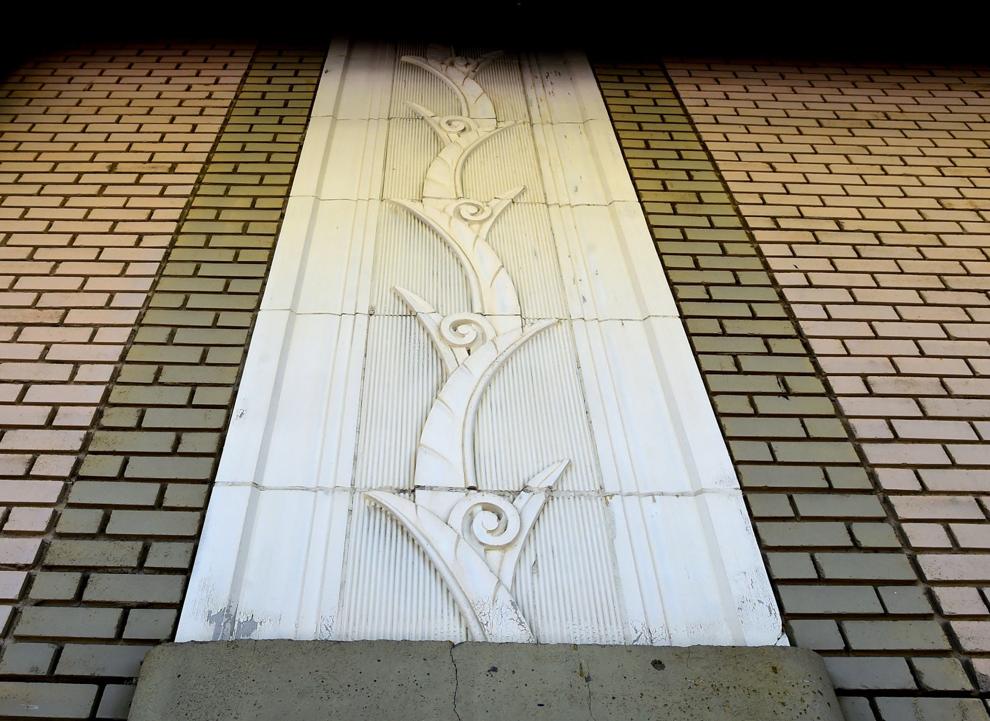 The upper level, visible now from the enclosed glass windows surrounding the building, will include a new concession area. Golden exposed brick that was unveiled after stucco efface was pulled away is visible, as is the original 1930s art deco accents that run vertically along the east side of the building. The building has been bumped out and glass windows now encase the theater, providing plenty of light and views of Billings Rims to the north and out to Montana Avenue to the south.
The additional space provided by the bump out will accommodate cocktail tables and allow the theater to rent out space for receptions, business meetings, or weddings. High ceilings add to that openness, which include 13.5-foot ceilings on the first floor and 14-foot ceilings on the balcony.
"We are looking for multi use opportunities," said Yates.
Tours of the theater are being offered each Thursday at 11:25 a.m., limited to groups of 10 or less. Interested parties are asked to call to schedule at 256-8915.