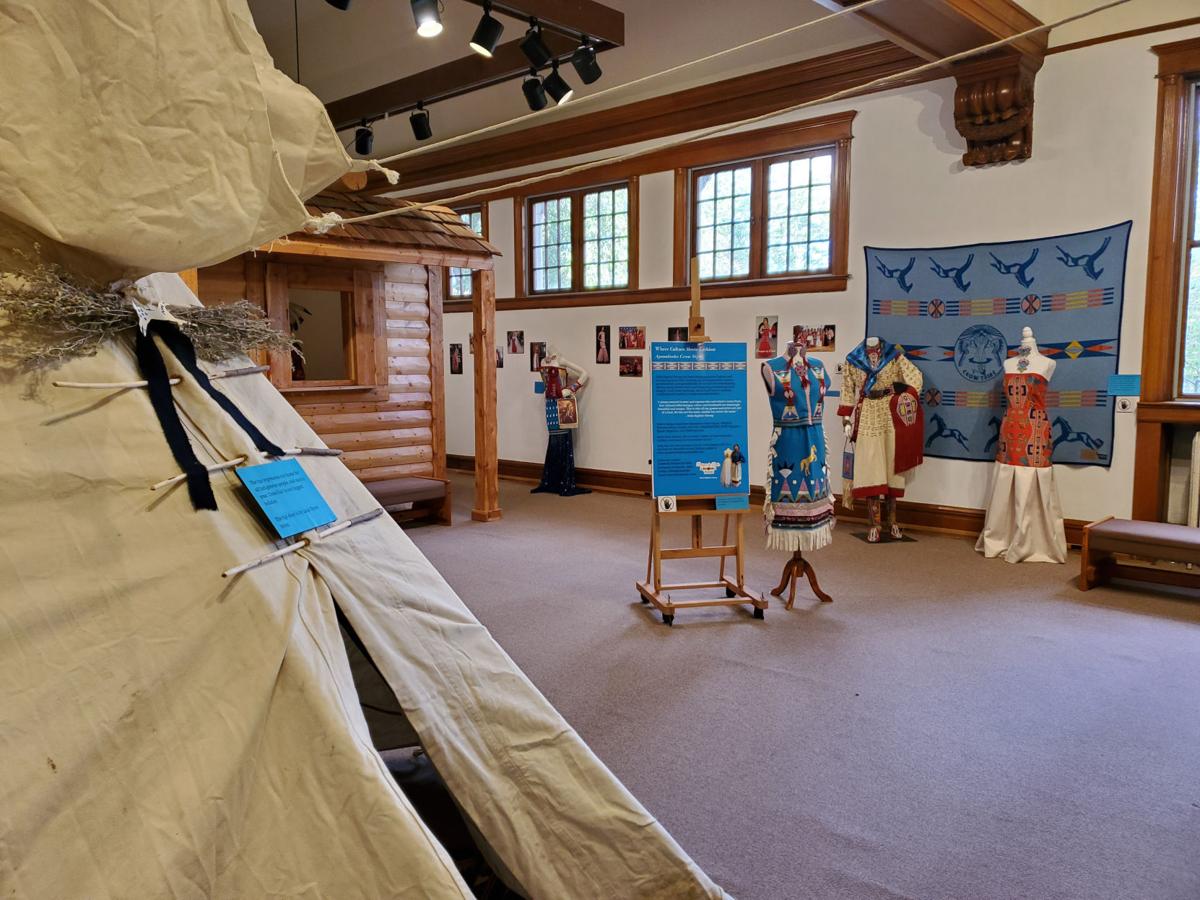 Western Heritage Center opens with extended exhibits
The Western Heritage Center is open with extended exhibits exploring agriculture, fashion, women's history, Billings' history and more, while striving to create a safe and welcoming space regular cleaning, availability of sanitizer, and physical distancing.
"We're excited to see our community again," said Lauren Hunley, community historian, in a press release. "We've got some great exhibits we can't wait to share."
The newest exhibit, "Beetween the Lines: Bees & Their People" covers bees in Montana agriculture past and present.
"Where Culture Meets Fashion, an exhibit by guest curator Della BigHair-Stump (of Designs by Della), includes numerous Crow fashion designs including active wear, wedding attire and traditional regalia.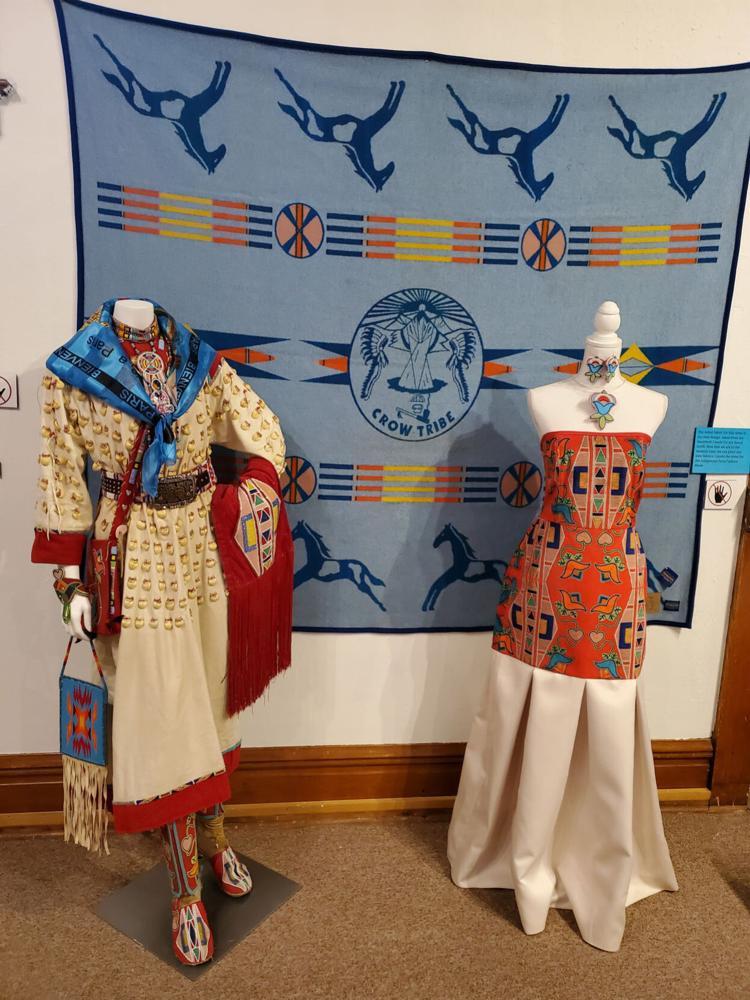 The center's year-long celebration of the ratification of 19th Amendment and women's suffrage is seen through the exhibit "Saints & Sinners Women Breaking Tradition," which highlights 10 women in regional history who rejected society's expectations.
The third exhibit, in partnership with Rocky Mountain College Office of International Programs, includes interviews with 10 contemporary immigrant women currently living in Billings. "Who are You? Who are We?: Billings Stands Against Discrimination," is a 2014 West High student project examining the influx of racist organizations to Billings in 1993-1994 and the community response in protest.
The Western Heritage Center's reopening plans also include its traditional programming. While the High Noon Lecture series continues, the speaker presentations will be available via LiveStream and recorded video. Hoof-It with a Historian walking tours will continue with smaller groups and an accessible sound system to continue physical distancing.
Located at 2822 Montana Ave., the WHC is open 10 a.m.-5 p.m. Tuesday-Saturday.
---
Red Lodge Clay Center announces summer exhibits and more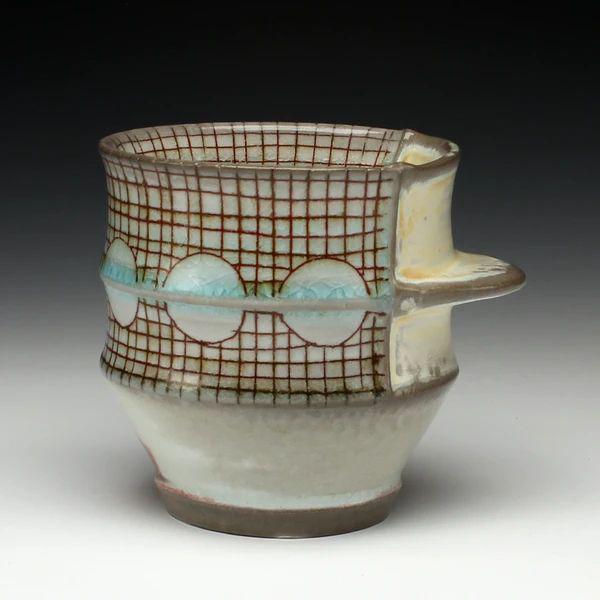 Red Lodge Clay Center is open for visits by appointment.
Visitors should call or email in advance to schedule your appointment.
Preferred hours for appointments are 10 a.m.-1 p.m. Monday-Saturday, but the gallery will extend its hours to 4 p.m. if appointments are made at least 24 hours in advance. Social distancing rules are in place, and face masks are required of visitors.
Through June 27, featured exhibits include the Loft Gallery exhibit "Time Off / Time On" plus featured artist Ben Ahlvers.
"Time Off / Time On" was organized by guest curator Peter Beasecker, who invited a collection of artists who have achieved success in the ceramic field as self-taught artists or as artists without a terminal degree in ceramics. The exhibit features new work by Bandana Pottery, Mary Barringer, Josh Copus, Kenyon Hansen and Robbie Lobell.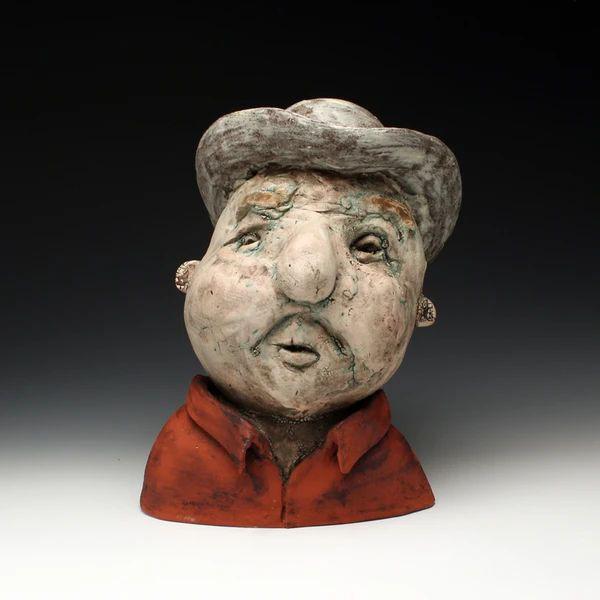 This summer's upcoming exhibits include:
July 3-Aug. 1: Sue Tirrell's "Homeplace" plus works by featured artist Victoria Christen.
Aug. 7-29: Works by Steven Y. Lee and Beth Lo, plus featured artist Alleghany Meadows.
Additionally, RLCC has extended its annual application deadline for Artist-In-Residence programming to July 31. This includes the programs Short-Term AIR, Artist-Invites-Artists, and MJ Do Good AIR, according to an email from the center. RLCC plans to resume its Long-Term AIR in February 2021.
RLCC plans to resume its Community Education Programming this fall.
---
Babcock and Art House offer new screenings
The Babcock Theatre and Art House Cinema & Pub will feature two new screenings through June 18.
The Babcock Theatre will show the 1939 classic "The Wizard of Oz."
The Art House Cinema & Pub will feature "Sometimes Always Never."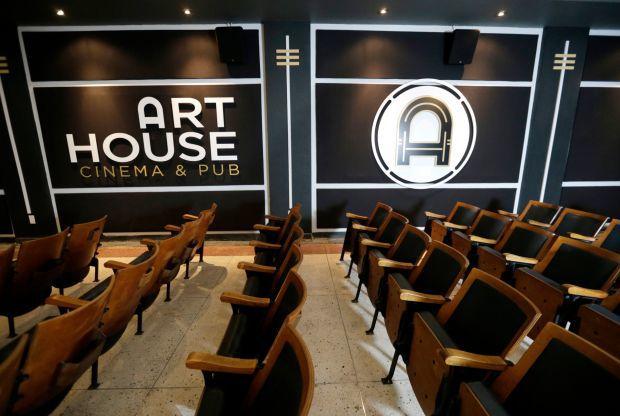 The 2020 film tells the story of Alan, a stylish tailor with moves as sharp as his suits. He has spent years searching tirelessly for his missing son Michael who stormed out over a game of Scrabble. With a body to identify and his family torn apart, Alan must repair the relationship with his youngest son Peter and solve the mystery of an online player who he thinks could be Michael, so he can finally move on and reunite his family.
Stay up-to-date on what's happening
Receive the latest in local entertainment news in your inbox weekly!