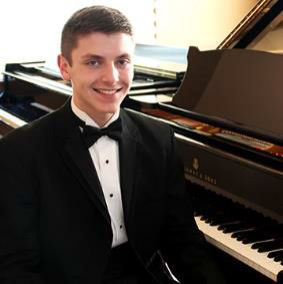 Billings Symphony Orchestra & Chorale plans Kids Conducting Contest
BSOC recently announced plans for its virtual Kids Conducting Contest.
Even though the community isn't able to gather for Symphony in the Park this year, BSOC invites children age 12 and younger to participate in the virtual contest. Parents can email a video of their kids age 12 and younger conducting "Stars and Stripes Forever," along with the child's first name and age to tyler@billingssymphony.org by Sunday, June 21.
The winner will receive their very own conductor's baton, and the opportunity to lead the Billings Symphony Orchestra in "Sleigh Ride" at the December Holiday Pops Concert.
To access the symphony's clip of "Stars and Stripes Forever," go to the Billings Symphony Orchestra and Chorale's YouTube channel.
NOVA hosting virtual playwriting camp
Enrollment is open for NOVA Center for the Performing Arts' virtual playwriting series, "The Hero's Journey."
In the seven-week series taught by DeLaney Hardy-Ray, attendees will learn to develop a play using the concept The Hero's Journey, a story template in which a hero goes on an adventure, learns a lesson, wins a victory by using the lesson, and then goes home transformed.
According to a press release from NOVA, the class will include special guest speakers Davisson Schano (lighting), Janie Sutton (music), and Shayna Kersten (props).
The playwriting camp will run July 11, 18 and 25, and Aug. 1, 8, 15, 22 and 29. Cost is $100 per person.
Northcutt Steele Gallery receives Montana Arts grant
Northcutt Steele Gallery at MSU Billings recently announced it received a Montana Arts Council Public Value Partnership grant award of $2,000. The funds help the gallery realize engaging programs to extend the transformative potentials of arts in our community.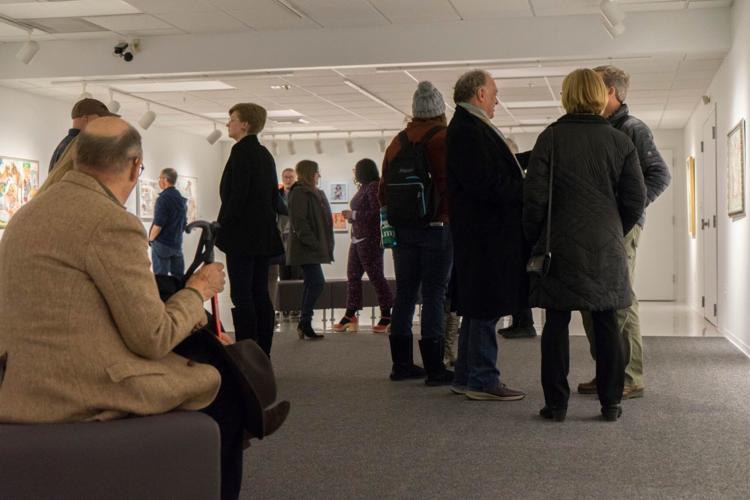 In October 2019, a portion of the grant was used to support an artist visit and community programs with Syrian-born, Berlin-based, award-winning artist Ali Kaaf.
Additional funds from the grant were used to support a workshop by Bozeman-based ceramics artist Josh DeWeese in November 2019.
Courtney Blazon's exhibit "the moon has nothing to be sad about" opened the gallery in February of 2020 and her campus visit was also supported in part by money from the grant.
The remainder of the money was used to purchase a scanner and to upgrade archival software in order to document and promote the gallery's exhibits and programs.
Funding from the grant assisted the gallery in hosting seven exhibits with public receptions, five visiting artist talks and numerous additional free educational programs. Each event averaged 125 visitors, and over 4,000 visitors attended the gallery.
The gallery was also able to offer educational programs to students from St. Charles Mission School during Native American Week in conjunction with the exhibit "Continuum," a group exhibit of prints and mixed-media works by contemporary American Indian artists.
The gallery also offered a presentation and performance by visiting artist Luzene Hill, an enrolled member of the Eastern Band of Cherokee Indians, on Indigenous Peoples' Day. Additionally, the gallery worked with education faculty member Dr. Melanie Reaves to present an exhibition of research on the experiences of art educators navigating the sociocultural waters while teaching in rural communities.
Due to the COVID-19 pandemic, the gallery has suspended its summer schedule, and plans to reopen in August.
---
Fort Peck Summer Theatre makes change to 2020 lineup
Fort Peck Summer Theatre recently announced a change in this year's lineup. "The Big Zany Family Friendly Variety Hour" will run July 24-Aug. 9, replacing the previously scheduled "Working." The change is due to continued challenges caused by COVID-19, according to a press release.
Inspired by "Laugh In" and "The Ed Sullivan Show," "The Big Zany Family Friendly Variety Hour" features iconic music, dance sequences, comedy sketches, historic tributes and many more surprises in a live theatrical extravaganza. Audiences can expect appearances by many FPST alumni, plus local and audience favorites featured over three uniquely themed weekends:
Outside the Box: July 24-26. Audiences can see things from a different angle, explore in unique ways and be silly, with an innovative musical anthology that encourages imaginations to run wild.
Christmas in July: July 31-Aug. 2. Heartwarming and nostalgic interpretations of favorite classics, as well as some modern material about the pressures, excitement and bustle of the holidays.
Let's Go to the Movies: Aug. 7-9. From timeless black-and-white Oscar winners, to modern day blockbusters, FPST will honor the magic of the movies.
The rest of the 2020 line up remains as previously announced, according to a press release from FPST. The full season schedule includes:
"The Sunshine Boys:" July 3-12.
Ed Asner in "God Help Us:" July 17-19
"The Big Zany Family Friendly Variety Hour:" July 24-Aug. 9.
"Love Letters:" Aug. 14-16
"Wait Until Dark:" Aug. 21-Sept. 6
For more information about the shows, or for tickets, call 406-526-9943 or go to fortpecktheatre.org.
Stay up-to-date on what's happening
Receive the latest in local entertainment news in your inbox weekly!