Rocky Mountain College hosting Class of 2020 Senior Art Show
Rocky Mountain College recently announced plans for its Class of 2020 Senior Art Show. Because of the COVID-19 pandemic, the show will not be on display at The Ryniker-Morrison Gallery on campus. Instead, it is featured on RMC's website.
The show is the culmination of four years of work from seven seniors who have majored or minored in art.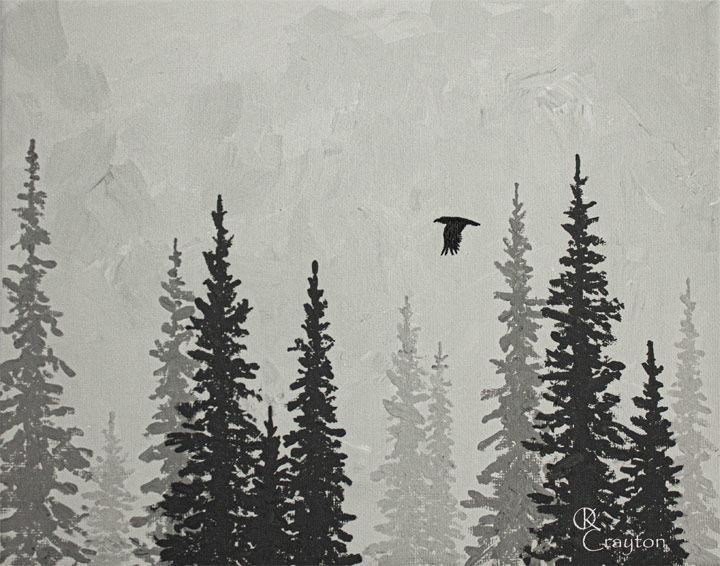 Seniors participating in this unique digital show are: Amelia Buffington, Olivia Crayton, Carrie Daniels, Marina Eshelman, Jessie Novak, Isaac Petsch and Bailey Rheaume.
In a press release, organizers said although an opening reception at the gallery is not possible, everyone is invited to go online, sip some wine and enjoy the creations of each of the graduating seniors.
---
MSUB's Juried Student Exhibition planned
The annual Montana State University Billings Juried Student Exhibition has been postponed until December 2020. The event, which typically takes place in the spring, will coincide with 2020 commencement.
All currently enrolled part-time or full-time MSU Billings or City College students were invited to enter up to three artworks for consideration for inclusion in the exhibit. Works selected for the exhibit will be considered for cash awards selected by the exhibition's guest juror, Brittney Denham.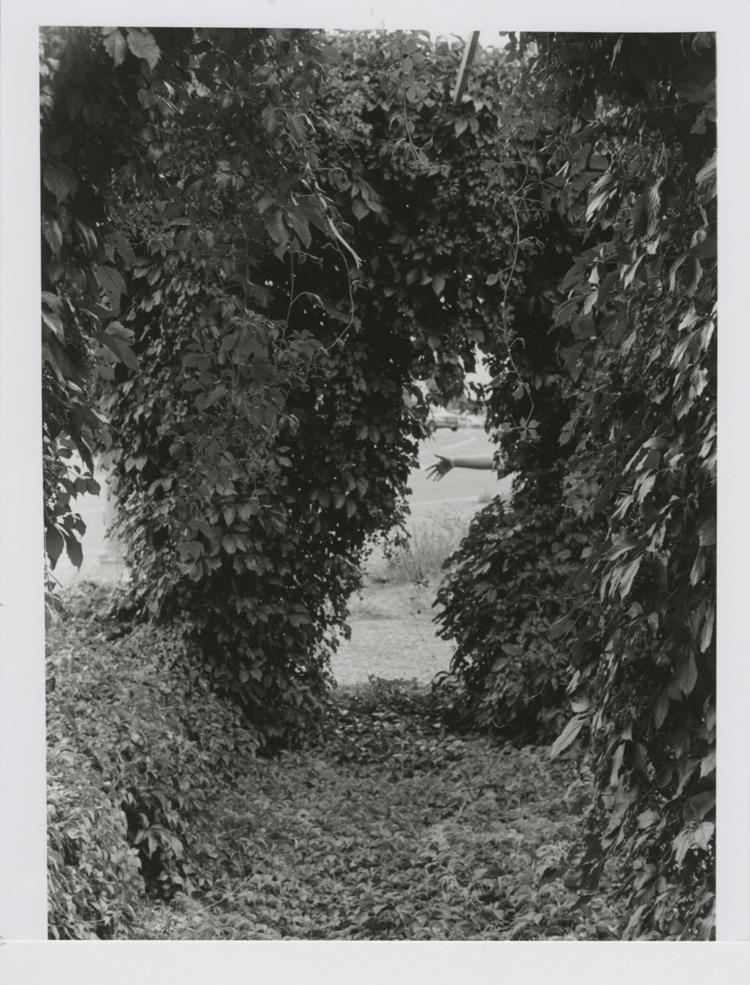 The following students were selected for inclusion this year: John Allenbaugh, Terrin Bisel, Lynn Borsum, Isabelle Carroll, Shannon Davids, Chloe Fields, Dani FourBear, Hannah Harsha, Peter Herzog, Ellen Kuntz, Vince Long, Liz May, Laura Meintjes, Casey O'Malley, Terri Porta, Olivia Ruesch, Angel Shandy and Carter West.
Denham, the juror, is an artist and art educator based in Sheridan, Wyoming, and teaching at Sheridan College. Denham holds an MFA from The Ohio State University and was recently a resident at UCross Foundation. Her artwork was included in the recent North x Northwest Juried Exhibition at the Yellowstone Art Museum, has been exhibited nationally, and has been included in the peer-reviewed academic journal "Frontiers: A Journal of Women's Studies."
The Northcutt Steele Gallery is located on the first floor of the Liberal Arts Building on the university campus. The gallery is closed until further notice to follow social distancing recommendations, according to a press release from the university.
---
Carol Hartman launches Painting for the Pantry benefit
Artist Carol Hartman recently announced a new benefit for food pantries, called Painting for the Pantry.
For a $50 donation to a food pantry, plus a $7 packaging and shipping charge, donors can receive an original, unframed, 5-by-7-inch or 6-by-6-inch painting by Hartman.
Hartman comes from northern Montana and is now based in Red Lodge. Her rich rural background is often the inspiration for her art and classes she teaches. Her large, colorful oil paintings have resulted in three nature series. Additionally, Harman completed a residency in the Absaroka-Beartooth Wilderness, creating works depicting the various unique sites there.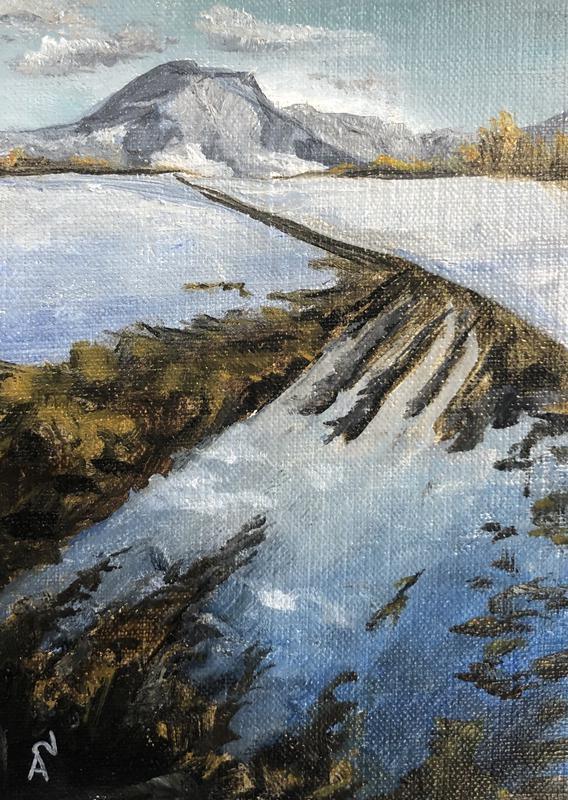 Anyone wishing to participate in Painting for the Pantry should send a $50 check payable to the food pantry of their choice, plus a $7 check payable to Carol Hartman Fine Arts, and mail them to Carol Hartman, PO Box 2195, Red Lodge, MT 59068.
Donors may select from the Painting for the Pantry works listed at carolhartman.biz and at the "Red Lodge Buzz" Facebook page, and then text Hartman at 406-209-1856 to request their choice of art be listed as sold.
---
Western Heritage Center launches 'Art in Isolation: Response to COVID-19' exhibit
The Western Heritage Center recently launched a new online exhibit of artwork created in response to the COVID-19 Crisis. "Art in Isolation: Response to COVID-19" is a free, online exhibit featuring 145 Montanan artists of all ages and abilities.
The exhibit showcases photography, poetry, paintings, sculptures, collages, sewing projects and more. Visitors to the online exhibit can like and comment on their favorite images. The exhibit will remain online through December.
---
Montana Shakespeare in the Parks postpones 2020 season
Montana Shakespeare in the Parks has postponed its 2020 season, in consideration of the health and safety of its audiences and artists during the coronavirus pandemic, the organization recently announced in an email.
The two plays scheduled for this season, "Cymbeline" and "A Midsummer Night's Dream," will instead be performed in 2021.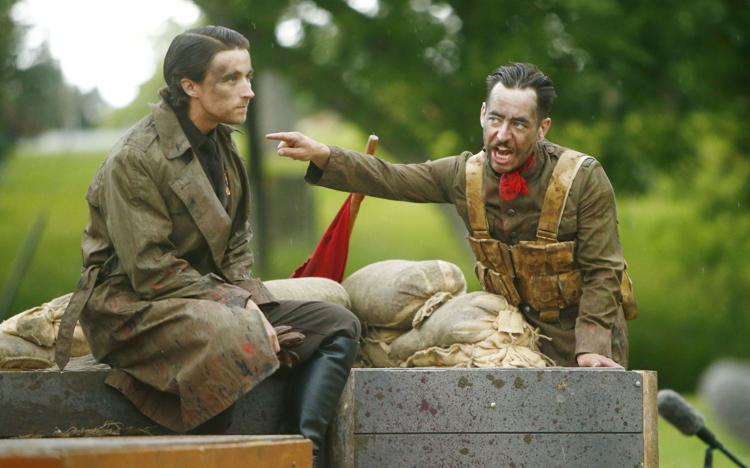 In response to cancellations and postponements, Montana Shakespeare in the Parks began creating content for audiences of all ages under the title "MSIP Live," which includes streaming archival recordings of some of the troupe's recent plays on Facebook and YouTube. Cast members of Montana Shakes!, the program's troupe for elementary schools, are sheltered in place together and have filmed a play, or Virtual Shakes, that has been distributed along with lesson plan, to teachers and students online in collaboration with MontanaPBS. Classes that have received the play and workshops also have utilized private web-hosted talkbacks with the actors each school day. MSIP is also currently making content for sixth- to 12th-grade audiences at montana.pbslearningmedia.org.
MSIP also recently launched the "Go Forth!" campaign to raise money for its online programming and future summer tour plans, while keeping all programs free for audiences.
Stay up-to-date on what's happening
Receive the latest in local entertainment news in your inbox weekly!