After a performance of the play "Rabbit Hole" in 2019, a patron left the Black Box Theater at NOVA, and then ran back in to thank Craig Huisenga "for making me feel something."
It was the greatest compliment a theater director can receive – the acknowledgement that a play inspired a deep human connection. As a director and actor, Huisenga said that is the reason he got into theater all the way back to his days at Lewis and Clark Middle School in the early 1960s. Huisenga and his family lived near the middle school and one night he heard that "Amahl and the Night Visitors" was being performed by West High School students in his school auditorium.
"Something happened when the lights came down. It was one of those moments when I thought, 'I want to do that.' "
And for the next 50 years Huisenga devoted himself to theater. From Shakespeare to Chekov to Tennessee Williams and Tracy Letts, Huisenga has acted in and directed hundreds of plays.
Theater-goers raved about the company's production of "The Children" when it was performed at the Alberta Bair Theater in August. It was another important milestone for Huisenga, who directed the Pulitzer Prize-winning work that fit Huisenga's standards for a good play that elicits laughter and tears.
"It was an honor to be invited to perform it at the ABT," Huisenga said.
"The Children" was staged by Yellowstone Repertory Theatre, a professional theatre company Huisenga co-founded with Caitlin Hart and Dina Brophy in 2017. Huisenga is the artistic director of YRT, a company of professional directors, actors and technicians, offering compelling theater in Billings.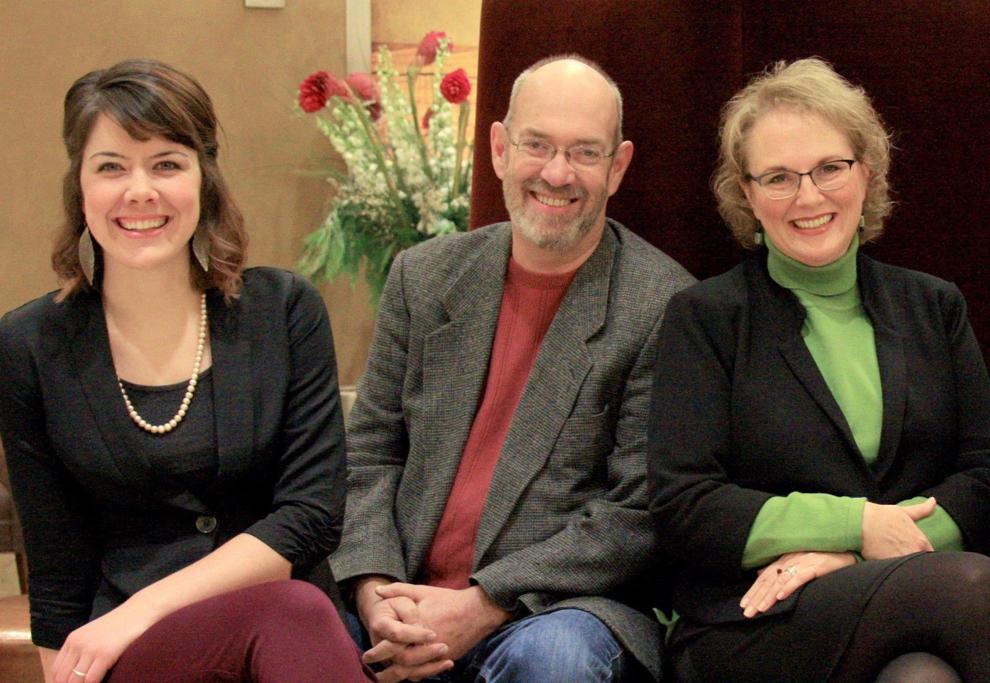 In creating a vision for the company, Huisenga said he looked to professional musicians finding their way to earn a living in the arts. Turns out, Billings was ready for professional theater.
"Our mission is different from community theater," Huisenga said. "Community theatre gets as many people involved as possible. YRT looks at how to work with people to do the best possible plays."
It is a point of pride for Huisenga that Yellowstone Rep has been able to pay its actors, directors and technical staff since its inception. In November, YRT announced its fourth season, which opens Jan. 15 with the funny and poignant, "Chapatti,'' by Christian O'Reilly.
At rehearsal Monday night, the two-person cast, which includes Huisenga and Brophy, blocked scenes and read through the wrenching lines of two lonely characters living in Dublin. Sharing the stage with Huisenga is a familiar experience for Brophy.
"Acting with Craig is extremely comfortable," Brophy said. "I don't have to go through those awkward moments when you have to get close to someone on stage, and have to think, 'How's this going to go?'''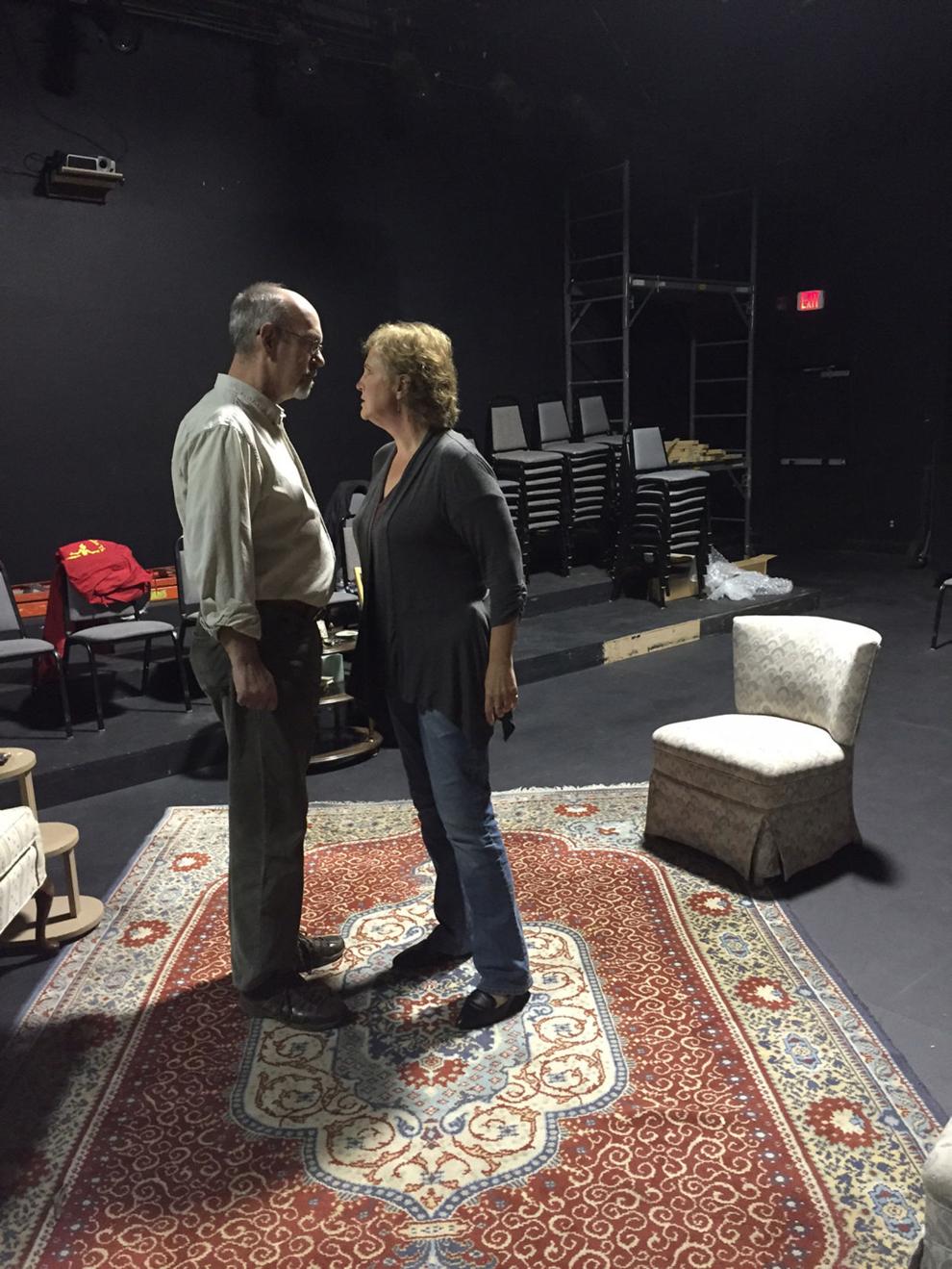 Huisenga and Brophy have played husband and wife in two previous productions, and that familiarity allows them to be more authentic with their characters.
C.J. Armstrong, stage manager for every YRT show so far, including "Chapatti," complimented Huisenga's professionalism.
"The thing about Craig is when he comes to rehearsal, he's studied the script and he's ready. As a director, he has a vision and he's looking at how to get this vision out of the actor."
At 70, Huisenga said memorizing a script, especially one as complex as "Chapatti" is more challenging than it used to be, but he attributes some of that to a couple of slow seasons due to the pandemic.
The company's staging of "The Children" in May 2020 opened just as the pandemic was shutting things down. While the play opened with a full house, it couldn't finish its run. Aside from the Alberta Bair shows in August, the company's regular season was wiped out by the pandemic. 
"Chapatti," directed by Darrell James, is YRT's return to a regular performance season. The company's "The Book of Will," directed by Huisenga, runs April 1-16 at Nova. "Mud Sky Blue," also directed by Huisenga, runs June 16-26.
"Chapatti,'' which is being dedicated to the late Kyle Trott who first brought the script to Huisenga. The play moved Huisenga from the first read-through because of the depth of the characters.
Taking on a new role for Huisenga means getting inside that person to understand what he needs and wants in life. There was a time when Huisenga shaved his signature beard after every show to create a clean slate for his next role.
"To make your character different in every show, it takes practice, practice, practice. You have to look at what you can change – your look, your voice, your energy. Costuming helps, but it's really playing the character freely.''
When he played George in "Who's Afraid of Virginia Wolf'' in 2016, Huisenga and the cast found they had to shake off those intense characters at the end of each performance. He's usually able to separate himself from his characters, but there was that one Chekov play in Seattle that left him emotionally affected.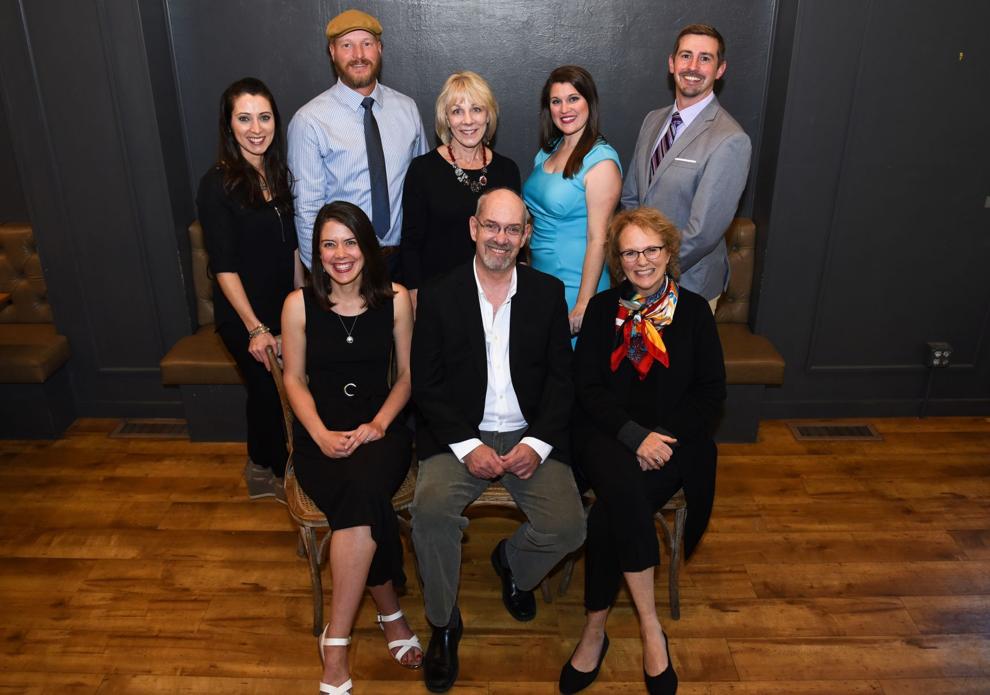 "I was playing the brother in Chekov's 'Three Sisters.' It's all about this family longing to get to Moscow. At the time I didn't have a car so every night after the show, I would have to trudge up Phinney's Ridge in Seattle and it felt like a death march getting home.''
After graduating from West High in 1969, Huisenga headed to Pacific Lutheran University to study communications and theater, then attended grad school at Illinois State. It was there, he worked with actors who later joined the Steppenwolf Theater Company. It was a huge opportunity to learn his craft, and while he never earned his master's degree, the experience honed Huisenga's ability to find the heart of his character. As part of his studies, he performed scenes from Shakespeare all the way up to contemporary plays.
"It was a never-ending process of memorizing lines and performing. For me, it was all about being there and learning how to be an actor."
Huisenga worked with the Bathhouse Theatre Company most of time he lived in Seattle between 1981 and 1997. He toured with the professional theatre company, and performed in Japan and Spain and across the U.S. After moving to San Diego, Huisenga taught, directed and performed with theater companies for a dozen years before moving back to Billings in 2009 to help his parents.
From his earliest days on stage at West High School performing mostly in musicals, with one memorable role in a Moliere farce, Huisenga has never lost the thrill of coming together as a cast and connecting with the audience.
"What draws me to theater is that shared experience, that communal experience we have with the audience. When we would finish 'Virginia Wolf,' there would be this hushed moment before the applause. You could really feel that.''