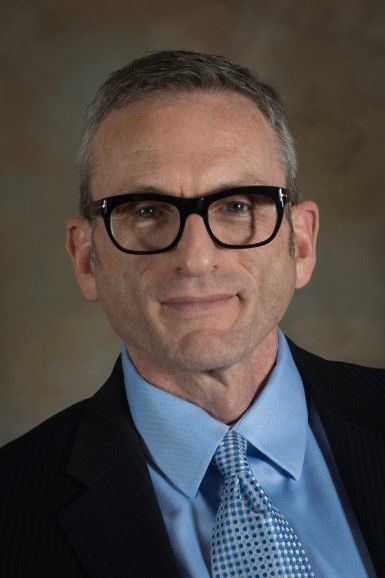 Bryan Knicely, an experienced museum director from Evansville, Indiana, will be introduced as the new executive director of the Yellowstone Art Museum at the annual art auction March 3.
Knicely replaces longtime director Robyn Peterson, who left in December. He recently served as the executive director of the Evansville Museum of Arts, History & Science, in Southwest Indiana. Under his leadership, the museum earned its re-accreditation in 2017. Knicely brought world-class exhibitions from national and international artists to Evansville.
YAM's board president Kevin Stenberg praised Knicely's business acumen.
"His background in finance and programming, teamed with his wide experience, will be an asset to the museum and its regional audience."
Knicely told The Billings Gazette on Thursday that he plans to sell his home in Evansville and take over his new position in Billings in mid-March.
"I'm in the process of looking for movers right now," he said in a phone interview.
Touring the YAM and meeting with board members during his interview in January, Knicely said he gained respect for the museum and the community.
"It's a wonderful museum with an incredible art collection. I'm very excited about working with everyone there and growing art in the region."
He said he is big on maximizing partnerships and building arts programming around the needs of the community.
"I don't know that we need to do anything different, but expand on the great work that has been done and expand the museum to be a community resource."
Knicely said he has been an amateur black and white photographer since third grade and an active member of the theater community in Evansville.
YAM board member Kim Olsen said Knicely will bring energy and new ideas to the position.
"Involvement in the community and deciding what the community needs are important to him," Olsen said.
Knicely was the former director of the Coral Springs Museum of Art in Florida. During his tenure, the museum was nominated for a Congressional Medal for Museum Services by Florida Congressman Ted Deutch and received a First Place Award in 2013 from the Knight Foundation. Knicely is also the former president of the Stonewall National Museum & Archives in Fort Lauderdale.
Prior to Florida, he was the president of the Greater Columbus Arts Council in Ohio and served on cultural delegations to Germany, Denmark, Chile and China.
He worked with trade missions to France, an exchange with Aomori, Japan and was a cultural ambassador to Cuba. He has also worked with the National Endowment for the Arts, serving as a grants panelist.
Knicely attended the Harvard Business School's Performance Measurements for Effective Management of Nonprofit Organizations continuing education program. He has a bachelor's of science degree in management and marketing from Otterbein University in Ohio.