Skyview High School presents the Tony Award-winning musical "The Music Man" March 1-3 in the Skyview High School Theatre.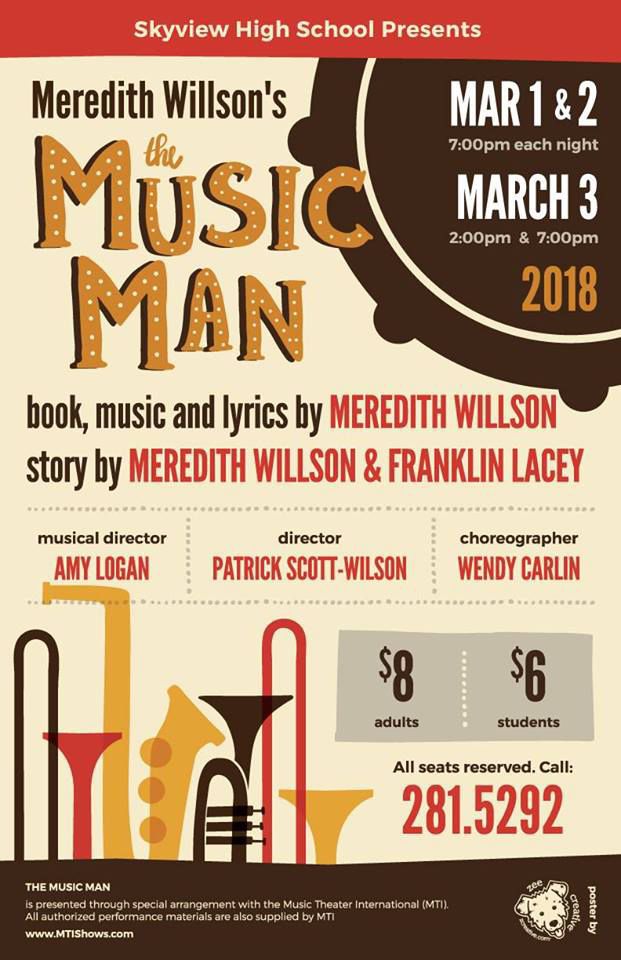 Performances are at 7 p.m. on Thursday, Friday and Saturday, with a 2 p.m. matinee on Saturday. Tickets are $8 for adults and $6 for students and seniors. All tickets are reserved seating and passes are not valid for this event.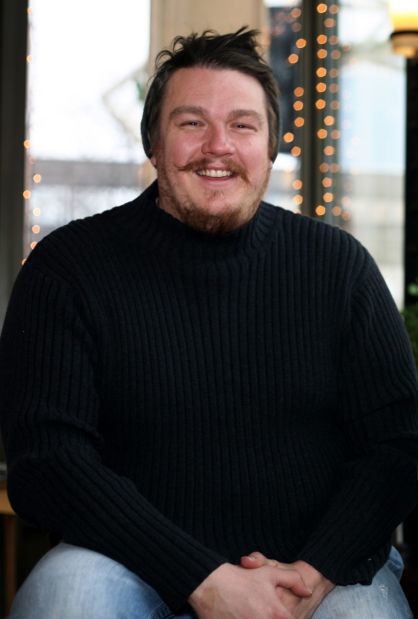 The musical is being produced by returning director Patrick Scott-Wilson, with music direction by Skyview High School's Amy Logan, and choreography by Wendy Carlin.
The show follows Professor Harold Hill who descends on River City, Iowa, to con the town into organizing a youth band. "Ya Got Trouble" in River City," he says. "Trouble with a capital T and that rhymes with P and that stands for pool."
But before he can collect on his musical sales and skip town, he meets Marian the librarian. Never counting on finding the love of a good woman to tender his fast-talking, sham-artist heart, Harold finds himself reformed into the respectable citizen Marian knows he can be.
Some of the big numbers in the show include "Seventy-Six Trombones" and  "The Wells Fargo Wagon." You can also enjoy the nostalgia of the ice cream parlor and barbershop quartet as they sing "Goodnight, Ladies," and reminisce with other Grammy-award winning songs that include "Till There Was You" and "Pick-A-Little."
The cast and crew of Skyview High School's "The Music Man" held a musical instrument petting zoo on Feb. 14 for Billings Heights elementary students. The initiative, spearheaded by Skyview music teachers Amy Logan and Aaron Schendel, was designed to encourage curiosity and excitement in students interested in pursuing musical education.
Under the mentorship of the cast members of "The Music Man," 50 young students got hands-on tutoring in a wide variety of musical instruments. Thirty of the Heights and Lockwood elementary students have joined the 50-member high school cast to create the town of River City, Iowa. The kids got to choose their favorite instrument, which they will have the opportunity to "play" at the end of the show.
Tickets can be reserved by calling the Skyview choir office at 406-281-5292. They are $8 for adults, $6 for students and seniors.