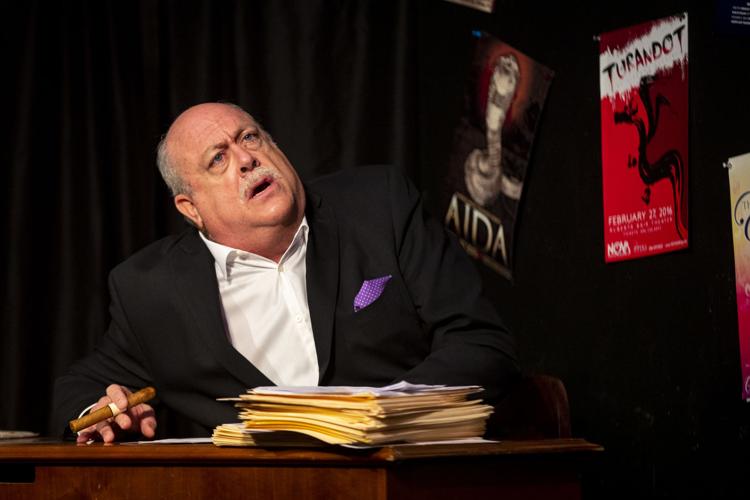 Douglas Nagel, longtime opera performer, director and Montana State University Billings professor, takes his final bow this weekend as Mr. Scruples in NOVA Center for the Performing Arts' production of "The Impresario."
Nagel, a dramatic baritone and international performer, announced his retirement earlier this month from both Rimrock Opera Company and MSUB, where he has taught in the music department since 2010. He joined Rimrock Opera as the artistic director in 2000 and has been vice president for the past five years.
The role of Mr. Scruples is fortuitous, as Nagel's retirement mirrors the character's trajectory throughout the opera. In the performance, Mr. Scruples must assemble a cast of actors and singers, deal with their whims and rivalries, all while navigating a company facing financial hardship before heading into retirement on his farm in the country.
"It just happened that way," said Nagel, who will relocate to California where he and his husband Steve maintain a residence. "I've been in a long-distance marriage for a very long time," said Nagel, who was married in 2013 but has been with his husband for nearly 30 years, commuting between Billings and Cathedral City.
Nagel is from Billings and graduated from Billings Central in 1977. He left to pursue performance opportunities and obtained his bachelor's degree in music from the University of Wyoming and a master's degree in music from the San Francisco Conservatory of Music. He returned to Billings in 2000 in part to take a job with Rimrock Opera and to help care for his mother, who passed away in 2014.
Nagel has a brag-sheet rich with national and international performances, including his role of John the Baptist in "Salome," where he made his European debut. He's sung with orchestras in Berkeley, San Francisco, San José, San Mateo, Helena, Denver, Billings, and at Royal Albert Hall in London with the BBC Orchestra, as well as produced and directed operas in California, Las Vegas, Montana and Oregon. 
'A force in Billings'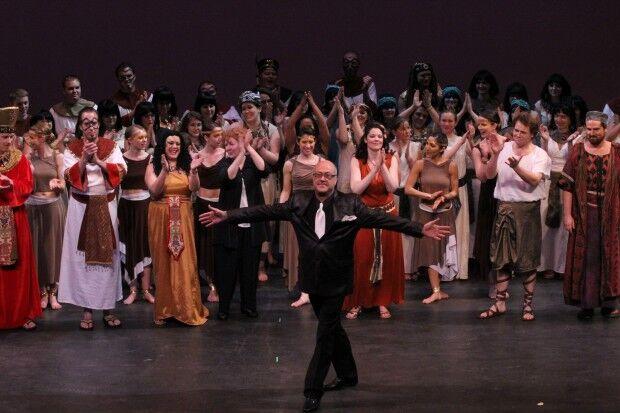 As Nagel slowed down as a singer, he ramped up as a producer, director and instructor. In Billings, he's produced 24 operas and brought professional singers into the community from around the world, as well as cast and uplifted local singers.
"I coached and trained as I directed, so that the local singers would understand taking the stage in opera is different than theater."
Nagel wanted to bring opera to his hometown, and invested his time and resources into Rimrock Opera Company, which formed in 1999.
"When I cast operas, I prided myself on noticing what local talent I had to use and I would center an opera around them," Nagel said.
Seeking out new singers in the region, Nagel would do his best to incorporate them into productions, said Steve Butler, treasurer of Rimrock Opera and NOVA, who grew up in Billings and has long known the Nagel family.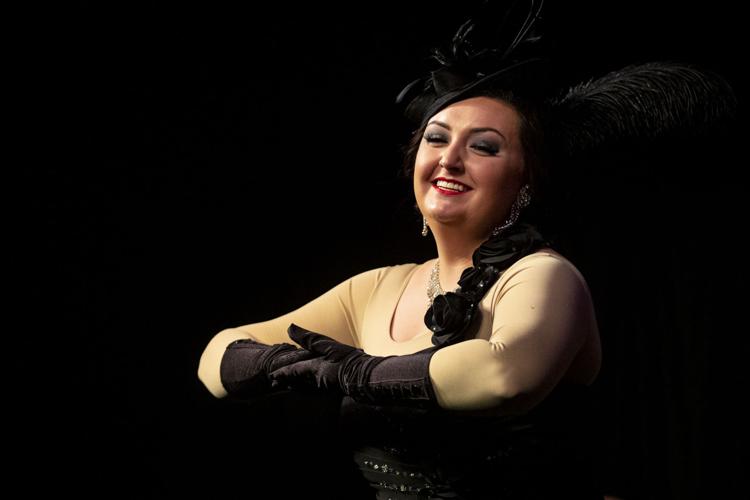 "Doug is very passionate about selecting, producing and directing operatic productions," said Butler, attributing the acceleration of Rimrock Opera in the 2000s to Nagel's "force of his passion."
"We were very blessed to have him with his talent and his dedication and just his belief that Billings is a place to have this type of music."
"Doug has been a force in Billings for so many years, it is impossible to replace him," added Cindy Butler, who is married to Steve and president of Rimrock Opera and NOVA. "It will be a group of many different people who will have to take up what he has done."
Nagel has retired once before from Rimrock Opera, in 2013 when he left the states to teach at Xuchang University in China. The following year he took a job at MSUB as a choral and voice instructor. He remained on the opera's board of directors, and also joined the NOVA board.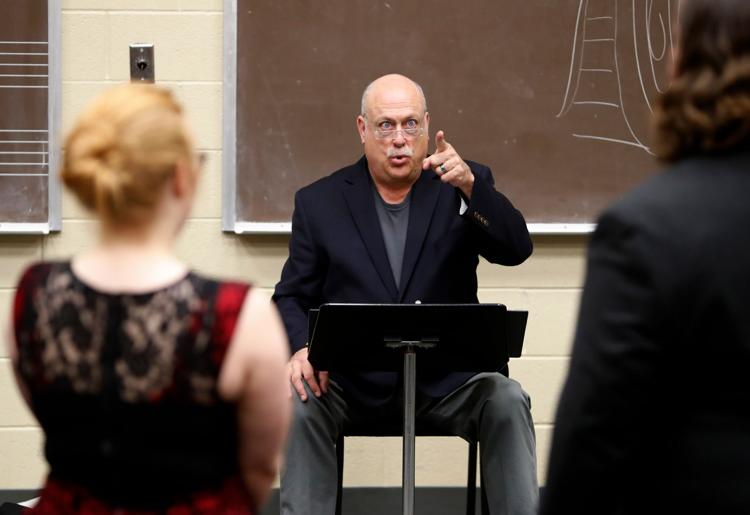 "He's just always faithfully been there," said Cindy Butler.
Nagel will stay on staff at MSUB until April.
A voice to remember
Cindy Butler attended her first live opera performance with her husband, Steve, in Bozeman in the late 1990s, which featured Nagel.
"I tell you, it literally changed my life. It just rocked me to the core," she said. "It was the prefect trifecta of dance and music — and the vocal performances were just … you could feel them inside your body."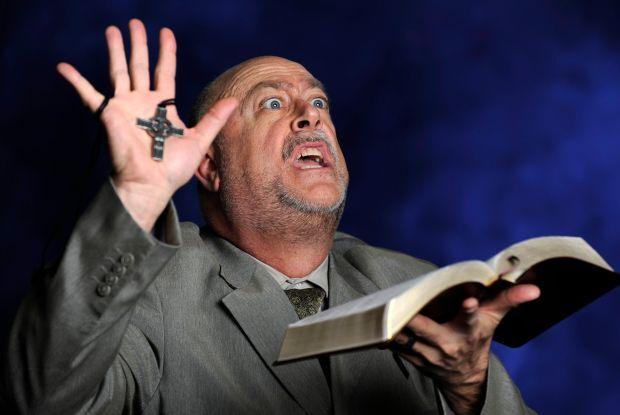 The Butlers heard Nagel sing again in the "Barber of Seville," and shortly thereafter Nagel was hired as artistic director for Rimrock Opera. Cindy Butler joined the Rimrock Opera board in 2003, as the company was starting to produce the world premiere of "Nosferatu," based on the 1922 German silent film and starring Nagel as the bloodthirsty vampire.
"His voice, if you've ever heard him sing, especially when he was young, is just phenomenal," said Butler.
"Doug is exceedingly well-trained as an opera singer," added Steve Butler, who has also long been involved in Rimrock Opera. "He has a fantastic bass-baritone voice. His performances wow everyone because of the vocal cords he was blessed with."
Having good vocal cords is one thing, learning how to use them to project in an operatic setting is another. "Realized opera singers have to train and train and train, just like professional athletes," Steve added.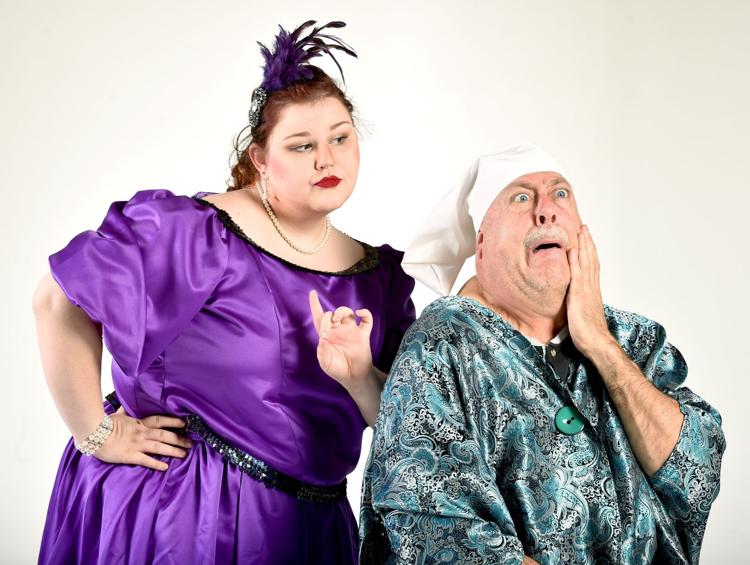 Michelle Berger, who is set to direct NOVA's spring 2021 opera, "Pagliacci," said Nagel has been instrumental in "bringing opera to the people."
"He developed the interest in the community," Berger said, praising Nagel's Opera 101 classes and his work to address audiences with tidbits of operatic knowledge and specifics about the piece about to be performed. "Doug is such a big personality. He created a real draw."
Berger, who grew up in Billings and lived in Europe for 26 years where she sang in various operas, said to be able to come home and sing opera was huge.
"I was grateful for the chance to do opera in Billings," she said.
Adapting to COVID
"The Impresario" was originally slated to debut in March, however the COVID-19 pandemic shifted the opera company's season and required safety measures for the cast and audience.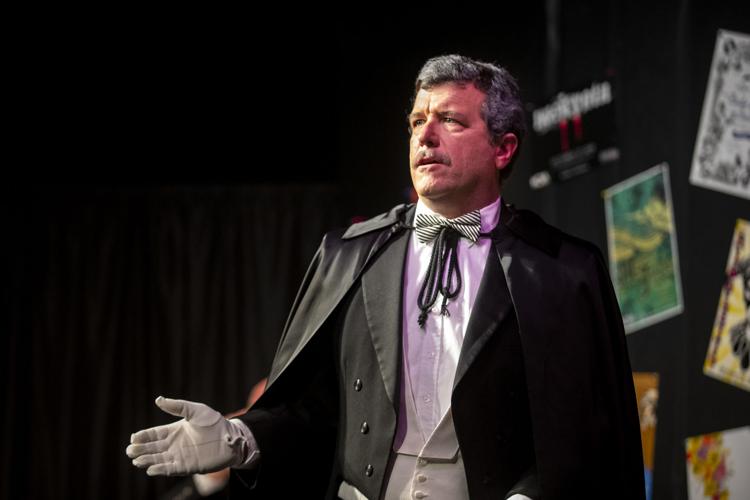 The production was last staged in Billings in 2009 by Rimrock Opera. Fast-forward to 2020, where opera performers keep their distance and have been rehearsing in masks, and audiences are limited to a maximum of 25. The company has even implemented a mesh scrim between the audience and performers to further limit the risk of exposure to COVID-19. There are no concessions being served, and audiences are required to wear a mask during the duration of the performance.
"The Impresario," as well as the recent "Songs from the Attic" that Rimrock Opera staged, feature smaller casts, ideal for performances at this time. Other productions in the 2020 season, such as "Treasure Island" were pushed into next year, or indefinitely postponed, such as "Sister Angelica."
There's been concessions made to the spring opera as well, including the elimination of a chorus. This has been particularly challenging, said Berger, the stage director, because the chorus in "Pagliacci" acts as a character in the piece, narrating some of the story. Berger decided to shift the piece from Italian to English to help with narration. Though the full cast is not set, Berger said they are trying to keep the production as minimal as possible, "and still make it functional."
"The future of opera is alive and well in Billings," said Berger, in part to Nagel's work to make productions accessible. "Douglas has been instrumental in bringing opera to the community and I believe there are people in place now where that can continue. The work he did laid the groundwork for that."
Emerald Hart, a vocal student at MSUB who is playing the role of Miss Silverpeal in "The Impresario," said she wasn't that familiar with opera until starting college.
"I am enjoying opera much more than I thought I would, and this is because of Doug," Hart said. Working on voice, tone, and range, Hart said she didn't realize it was possible to sound the way she does today. "It has been exciting to work on a show with him as a castmate, and I can attribute most of my vocal success to him."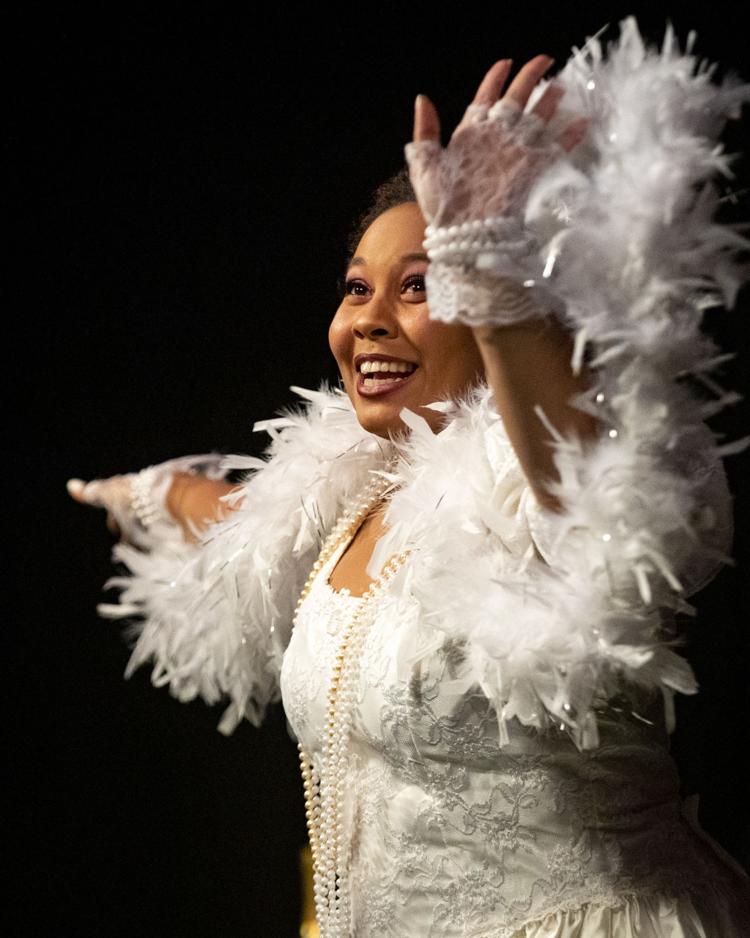 Nagel, who began teaching Hart four years ago, said she was unaware of her upper register at first. "She's opened up for the show, and to see the joy and see her ability to sing in these incredible high notes with such ease, that's where the true delight of a teacher comes in."
Hart has her sights set on auditioning for the Metropolitan Opera, and if she proceeds, will be Nagel's second student to pursue opera work in New York. Drew Murray, who plays the role of Madame Goldentrill in "The Impresario" and will be featured in the spring opera, is currently in the second round of auditions to join the Met.
"Finally, after all these years, I had someone who wanted to go for it," said Nagel.
For Nagel, though his retirement and exit from the Billings community is bittersweet, "There needs to be a time when you stop," he said. "It's so challenging as you age to keep your cords in shape. I think I've done it for so long that I want to just enjoy life."