It's been a tearful few months for Amanda Megyesi-McCave, founder of Backyard Theatre Company.
For seven years, she's been directing and hosting performances from the backyard of her Billings home, where patrons watch performances from lawn chairs on the grass. That home now has a 'sold' sign out front.
The theatrical organization she founded in her yard didn't have the overhead of a theater building, paid staff, or seating to worry about, but it was intimately tied into her life.
"It's the only thing I've been sobbing about," said Megyesi-McCave. Her children grew up with the company, which she founded in 2013 with the support of her husband, Matt. Those children, ages 19 and 22, are now living in the Pacific Northwest, and the couple is relocating to Oregon to be closer to them.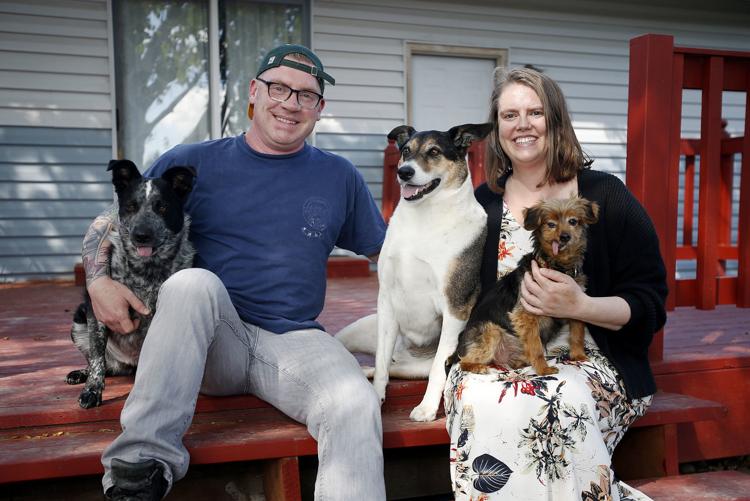 Both their son and daughter were part of the company, which in turn attracted a lot of teenagers, many with aspirations to make a profession out of theater.
"I want to keep it in Billings because it provided a good outlet for a lot of high school and junior high kids, and adults, too," said Megyesi-McCave. "There's not a lot like it." She's passing the organization on to Travis Kuehn and Mia Anderson, who have been involved with the company since its beginnings.
Handing the organization to Kuehn and Anderson has been in the works for more than a year, and both have been active with local theater for years.
"I knew that they could handle it and take over and keep doing what we were doing all along," said Megyesi-McCave. She is handing over the infrastructure of the organization, and if called to it, can open an "annex" of the organization in Oregon.
"I am excited to see what they want to do. It sounds like they want to grow it even more and make it more official. Right now, it's me and my husband, and we do what we want," Megyesi-McCave said with a laugh.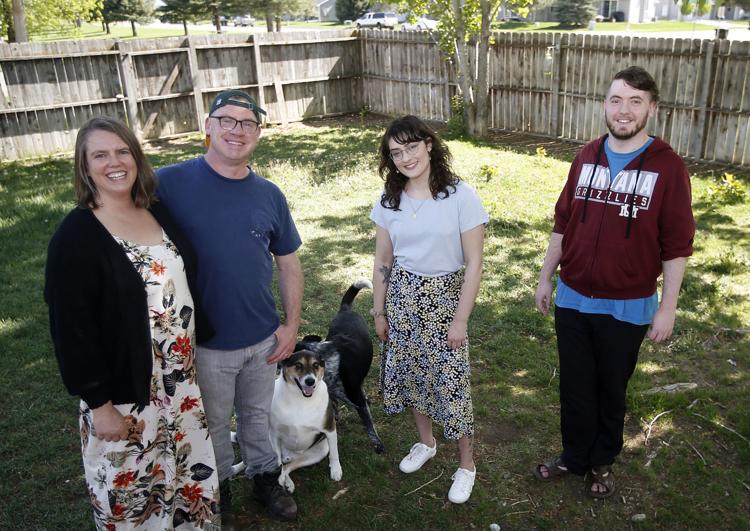 Anderson, who has been part of Backyard Theatre Company since she was in high school, described the organization as a major part of her life. "I didn't want to see it die. Amanda and Matt are awesome people, and what they've done with Backyard Theater is truly amazing."
Anderson describes theater as her creative space. "Live theater is something magical," she said. "Every show is different. That is something inspiring, and it's always just been that special little part of my life that I don't want to give up."
Kuehn and Anderson had plenty of plans to carry the company forward, including a summer season they were going to announce, but that was derailed by COVID-19.
"Right as we're about to take over, the world shuts down," Kuehn said.
The two aren't dissuaded, however, and still plan to set out a season as soon as they're able. "We just have to go whenever we can," Kuehn said. They plan to keep the backyard vibe, and may use his home on Colton Avenue. 
Kuehn, who has a master's degree in musical theater from the University of Montana and an undergrad degree in opera performance, describes taking on the company as a bit of "right time, right place."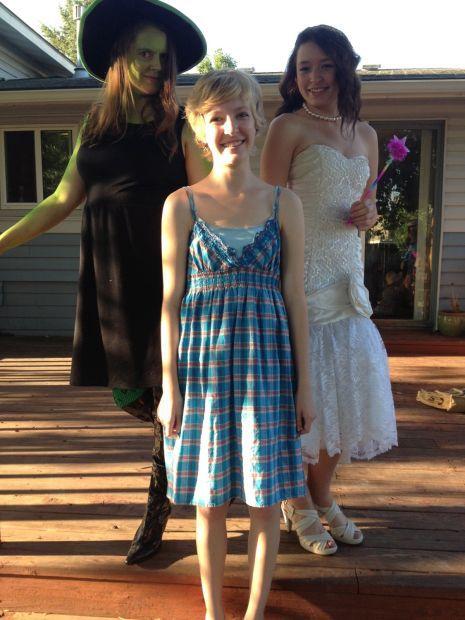 "I always want to perform, but what Backyard Theatre does is so distinct and integral to the arts scene in Billings. I'll take it over if that means it gets to continue growing and living and existing."
They'll keep a focus on programming for teens, as well, a group that Kuehn feels is underrepresented in the Billings arts community. "I absolutely plan to take that torch and carry it on."
Building in the backyard
The first performance they staged was "Lysistrata," directed by Wanda Morales with assistance by Chaslee Schweitzer. Megyesi-McCave said she chose shows "that hit my heart in a certain way," and she supported others who brought plays to the table.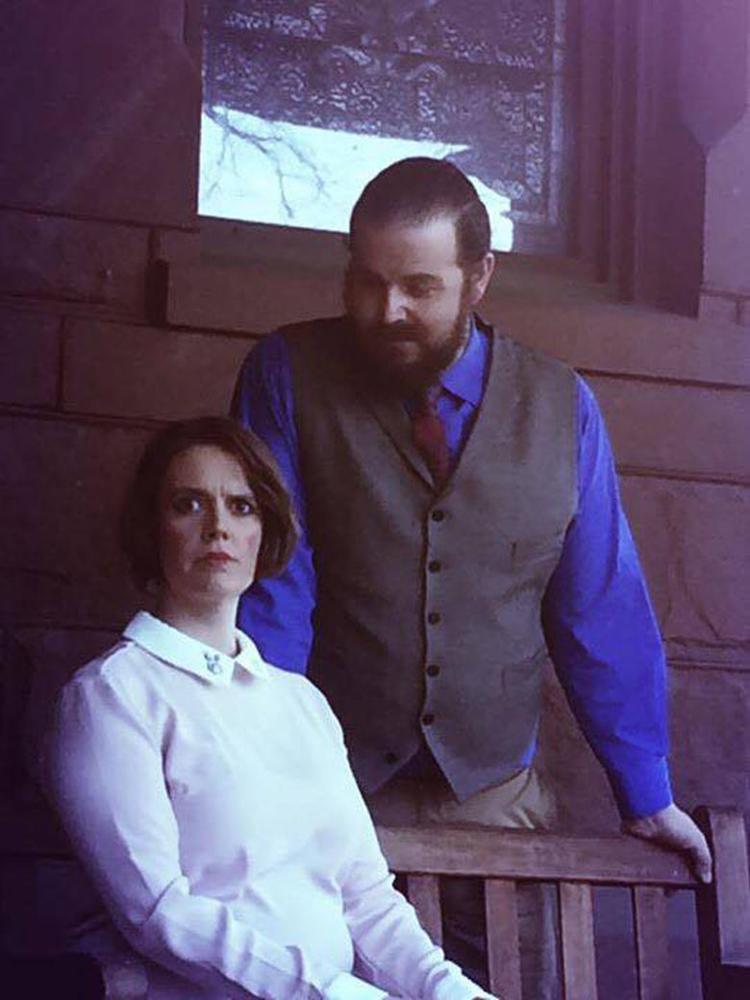 "I wanted to do shows that people would want to be a part of," she wrote on the organization's Facebook page. "Sometimes it didn't always work out how I would have liked, but it always took a path that kept Backyard Theatre alive."
Megyesi-McCave described her house becoming a home to many people to came to build sets and rehearse performances. "I am amazed at how much it meant to people despite the mess, the dogs, and how imperfect I may have thought it was sometimes. It was perfect for us. It was a perfect stage. It was a perfect place for all of us to create and build."
"Kudos to Amanda and Matt that they sustained it and opened their home," said Morales, who directed the first production staged in the backyard. "My heart just honors what they did for our community. I don't even like people coming to visit me. Can you imagine? And it worked, and it was magical."
Often, neighbors will watch the productions, and hosting performances in the backyard has gone smoothly, with the exception of one performance that caused some concern for a new neighbor, said Megyesi-McCave. They moved the performance to another location. 
Over the years, the organization has hosted plays elsewhere, including Limber Tree Yoga downtown, the Moss Mansion, Rock Creek Coffee Roasters, 2905 Montana Avenue, the basement of a churches and a few friend's backyards, too. Megyesi-McCave said she can't even recall the number of plays they performed across the years, but it began small, with just a few productions a year. Yet, she's also had a hand in staging a play a month one year.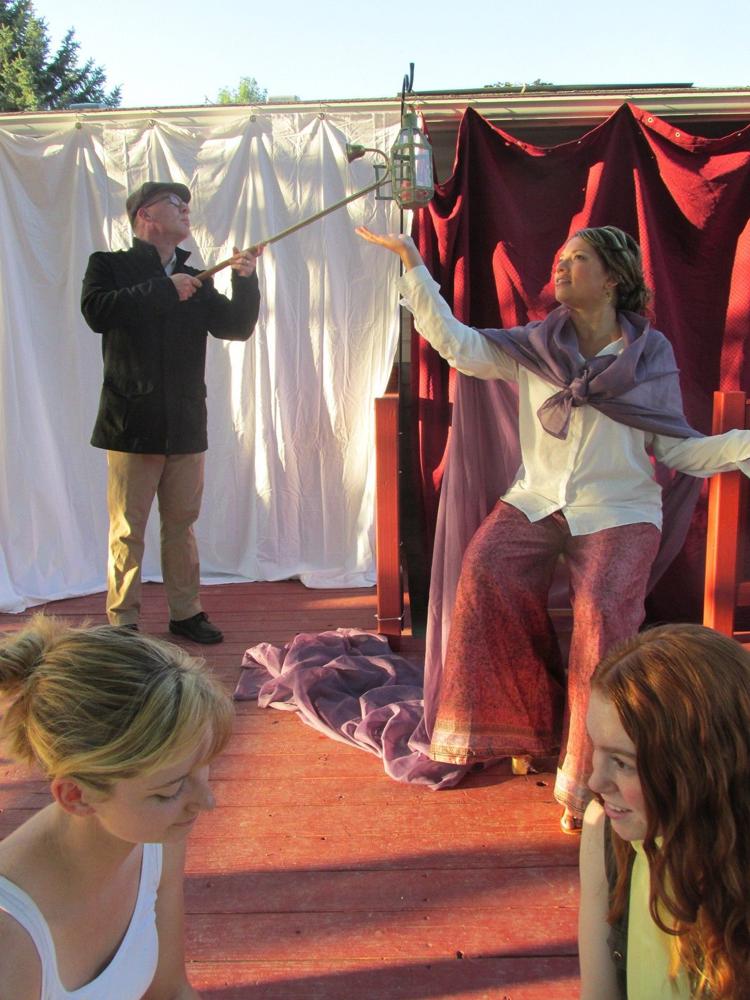 The company formed shortly after Venture Theater's struggles due to financial mismanagement at the end of 2012. For the theater community, Venture had long been a gathering place and performance outlet, especially youth. Morales, who was active in the theater community, saw Backyard Theater Company as a response to the disruptions of that community space.
"What really remained was the art," Morales said. "Space just kind of became fluid." Those who came together for that first performance began rehearsing at Pioneer Park, Morales said, then transitioned to her front yard, and eventually to the McCave's backyard.
"We were still doing the same level of work and the same level of passion. The difference is we kicked off our shoes and did it in the grass. That's what Backyard Theatre was – dogs roaming around. There was a level of professionalism, though. We all came ready to do the work."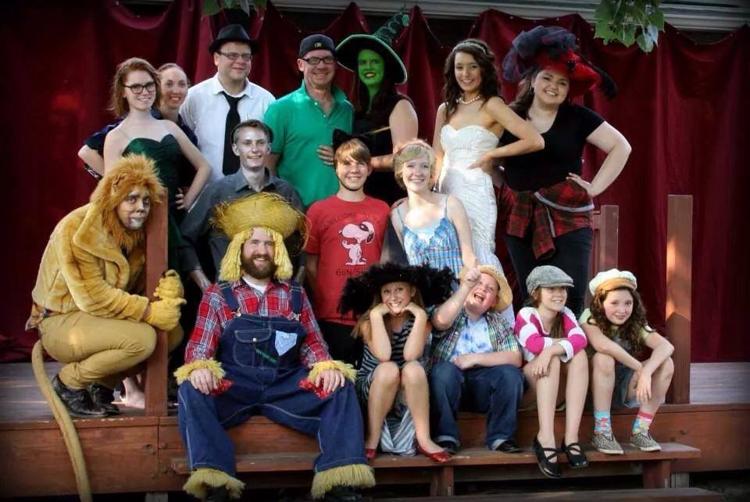 That first show was staged with little financial resources. It surprised Morales how many people showed up to opening night of that first performance back in 2013. The cover was "pay what you will," and she estimates they raised more than $1,000.
Such dedication to the craft is why Morales thinks live theater will preserver through difficult times.
"Especially now in COVID time, the one thing that Backyard Theatre will continue to be able to do is thrive, regardless of the economy. People are doing this with no monetary funds for no monetary gain. People will continue to make it work because it's the passion."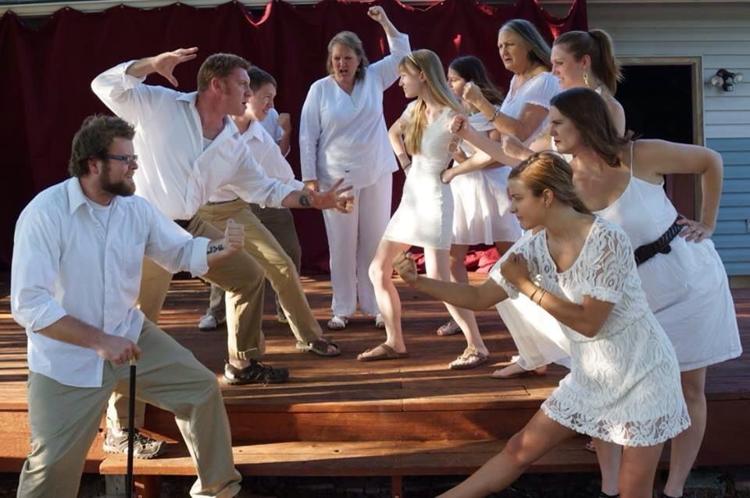 Though she began as an actor at age 13, Megyesi-McCave said she's the most passionate about directing plays. "In acting, you throw yourself into a role and get perspective, but the directing aspects I've just fallen in love with," she said. "You're birthing a show and you're raising it up and you're letting it go when you're done."
In similar ways, Backyard Theatre Company is now an adolescent theater company being passed onto the next generation to continue raising it up.
"It's been really fulfilling, being there to support them and giving them opportunities that they may not have had," Megyesi-McCave said of the actors that have come through her backyard. "It's been a wonderful experience, and I don't think even if I do it again in Oregon it will be the same."
Stay up-to-date on what's happening
Receive the latest in local entertainment news in your inbox weekly!