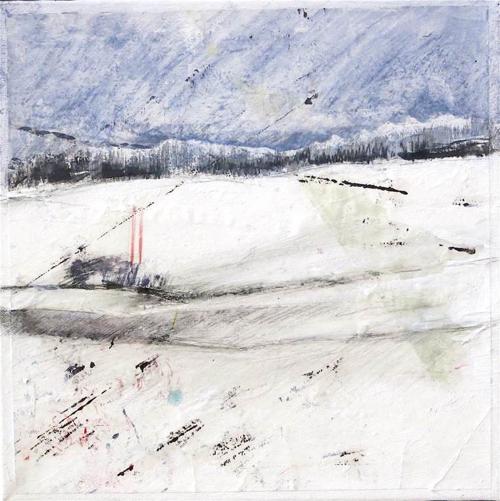 Toucan Gallery presents a jewelry trunk show, art opening and an open house on Friday evening.
This will be the first time in Billings in 23 years that there won't be an ArtWalk on the first Friday in May, so Toucan is creating an opportunity for people who feel the urge to be downtown on this spring evening to still have someplace to congregate and enjoy the artistic spirit of our community.
You have free articles remaining.
Refreshments will be served and, in addition to the work of featured artists Allison O'Donnell and Beth Gregory, all of Toucan's eclectic offerings will be on display.
O'Donnell is a painter from Billings whose work has been featured in solo and group shows in Billings and around the state for more than 20 years, including at the Toucan Gallery and Yellowstone Art Museum in Billings, the Dana Gallery in Missoula, Beall Park Art Center in Bozeman, and the Custer County Art and Heritage Center in Miles City. On display at Toucan will be new work for 2018 rendered in graphite, acrylic, and collage.
Gregory is a jewelry artist from Livingston whose work represents an affinity for textures and a fascination with the malleable character of metal. Utilizing techniques of traditional silversmithing, copper enameling, and precious metal clay, Gregory produces jewelry that, while artful in its conception and making, is extremely wearable in its everyday functionality. Gregory will be in attendance and present her work in a trunk show format.
The event begins at 5 p.m. and ends at 8 p.m.
-Information from the Toucan Gallery