The month-long event is a concession to the typical one-night affair that brings many people downtown to browse art and holiday-themed work by…
The month-long event is a concession to the typical one-night affair that brings many people downtown to browse art and holiday-themed work by…
Tracy Linder has been listening to the voice of Montana's prairies since she was young. On Nov. 12, she unveils a retrospective of her work at…
ArtWalk marches on, continuing a decades-old tradition in downtown Billings, albeit with a few amendments due to the COVID-19 pandemic. 
Frank Ferguson's final piece of public art debuted shortly after his death. The Billings artist, wearing his western finery, and a smirk, is c…
After a 12-day coma and amputation of her fingers and toes, artist Joey Kiernan was not dissuaded. "I am a dreamer," she said. "I have a visio…
Laughter has been touted as good medicine, and for members of Projectile Comedy not even a global pandemic could halt their weekly comedy impr…
The Red Lodge Clay Center is working to highlight more people of color and LGBTQ+ artists in response to a growing movement to address racism,…
Steven Y. Lee and Beth Lo will be on exhibit at the Red Lodge Clay Center from Aug. 7-29.
It's been an unconventional time for arts organizations, and Billings ArtWalk has adapted to continue during the COVID-19 pandemic. 
Following the Black Lives Matter protest in June in downtown Billings, Shane De Leon had a lot of signs on his hands. Those signs have now bee…
Photos from artist Shane de Leon's show Social Glue at 4ZERO7 on Tuesday, July 14, 2020.
Joshua Paulson, on what was supposed to be a two-week artist residency in a French chateau, spent nearly three months in lock-down at Chateau …
The finished piece will show five distinct scenes in the history of the civil rights struggle in the United States.
Using flags as artistic prompts, curator Jeremiah Young knew it was going to be provocative. Though the American flag was not the subject of t…
When Coila Evans read Tupac Shakur's poem "The Rose That Grew From Concrete," she couldn't get it out of her head.
Precious McKenzie, who has a Ph.D. in English from the University of South Florida, specializes in 19th century British literature and loves "…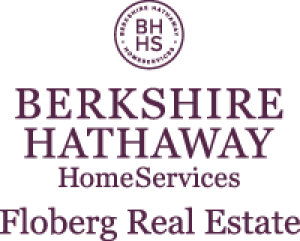 Susan B. Lovely - Berkshire Hathaway Home Services Floberg Real Estate
Sarah Aswell was recently named one of the Best Unknown Comedians in America by Thrillist, a compliment she describes as also an insult. The a…
Tippet Rise founders Cathy and Peter Halstead announced Thursday that concerts and sculpture tours at the performance arts center this summer …
Shea, the well-known border collie often seen around Billings' breweries, pubs and restaurants, died at 14 on April 30 in her home with her pe…
"It's a way to record my emotions. It's a way to talk," said Neltje, describing the combination of color and energy as essential to her painti…
Artists adhering to social distancing guidelines during COVID-19 are spending time creating, and share what's on their reading lists, their go…
Neltje is a Wyoming-based author, artist, and founder of Jentel, an artists residency program in the Big Horn Mountains where she resides. She…