When Coila Evans read Tupac Shakur's poem "The Rose That Grew From Concrete," she couldn't get it out of her head.
Precious McKenzie, who has a Ph.D. in English from the University of South Florida, specializes in 19th century British literature and loves "…
Sarah Aswell was recently named one of the Best Unknown Comedians in America by Thrillist, a compliment she describes as also an insult. The a…
Tippet Rise founders Cathy and Peter Halstead announced Thursday that concerts and sculpture tours at the performance arts center this summer …
Shea, the well-known border collie often seen around Billings' breweries, pubs and restaurants, died at 14 on April 30 in her home with her pe…
"It's a way to record my emotions. It's a way to talk," said Neltje, describing the combination of color and energy as essential to her painti…
Artists adhering to social distancing guidelines during COVID-19 are spending time creating, and share what's on their reading lists, their go…
Neltje is a Wyoming-based author, artist, and founder of Jentel, an artists residency program in the Big Horn Mountains where she resides. She…
Gordon McConnell, the prolific western artist residing in Billings, is celebrating the little things in life: crocus, tulips and daffodils, an…
Spirit Women, a project aimed at helping families honor and grieve the death of a loved one, will put faces to the staggering statics of missi…
Malinda Harris, whose daughter Hanna was murdered in 2013 near Lame Deer, has been a leader in the push for more awareness of missing and murd…
It's a tough time to be a small business owner, and musicians have found themselves suddenly out of a job. Yet, the resiliency that such a car…
Artist and musician Shane de Leon has been running the small but bustling art and performance venue Kirks' Grocery for more than a year in Bil…
When Marcia Selsor isn't behind a clay wheel, she's often found baking in the kitchen, a pandemic-inspired hobby. The Red Lodge-based sculptor…
The historic exhibit was curated by indigenous women and pairs contemporary works by Apsáalooke people along with historical artifacts of the …
"The music should not be off during this particular time," said Ignacio Barrón Viela of the Billings Symphony. "We have a responsibility to ke…
"Apsáalooke Women and Warriors" is the largest exhibition in the Crow Tribe's history and the first major exhibition curated by a Native Ameri…
Photos of the events celebrating the opening of the Field Museum's new exhibition "Apsáalooke Women and Warriors" in Chicago, Ill.
Artists and art patrons gathered at the Yellowstone Art Museum on Friday for the Artist Meet and Greet & Last Chance to Buy-It-Now night o…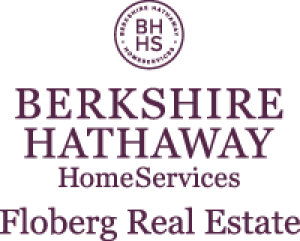 Susan B. Lovely - Berkshire Hathaway Home Services Floberg Real Estate
A color lithograph by Auguste Renoir, valued at upwards of $200,000, is hitting the auction block Saturday during the 52nd annual Yellowstone …
This series of articles explores how embroidery and fiber arts — work traditionally associated with women — have evolved as art forms.
A woman's place in the art world has never been equal, and many fabric and textile works done primarily by women have been relegated to a craf…
Chicago-based Hiplet Ballerinas made their Montana debut at Lincoln Center on Tuesday. Combining classical pointe technique with African, Lati…
MINT will present two showings of the film "Renoir, Revered and Reviled" at the Yellowstone Art Museum for on Feb. 6, at 3 and 6 p.m.
A traveling art project called Her Flag visited Montana on Saturday, Sept. 21, to collect its 13th stripe in celebration of women's suffrage. 
Shop, eat, and get ready to be entertained at the 37th annual Summerfair this weekend at Veterans Park.