Don't look for iconic views of Old Faithful in the new Yellowstone National Park-inspired exhibit at the Yellowstone Art Museum.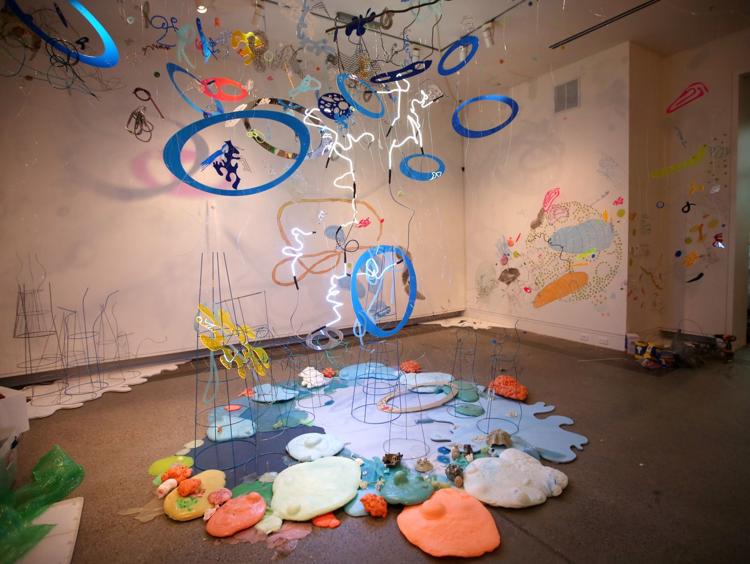 You won't see hot water erupting into the air, but another kind of explosion is taking place in the second-floor gallery. Colorado-based artist Rosane Volchan O'Conor spent eight days hanging squiggles of neon tubing from the ceiling and squeezing colored foam into organic shapes on the floor. It's like a three-dimensional Twister game. O'Conor calls it an explosion of microscopic organisms.
O'Conor, who was born in Brazil and studied in Brazil and Brussels, has a background in biology, music and visual art. Her installation, "Archaea: Rosane Volchan O'Conor," is named for the organisms first studied in Yellowstone National Park in the 1980s. It is on display through Aug. 6.
O'Conor re-creates the microscopic organisms that survive in extreme environments, creating a fun and chaotic environment using conventional materials like porcelain and torch-bent glass and unconventional materials, including Brillo pads and tomato cages.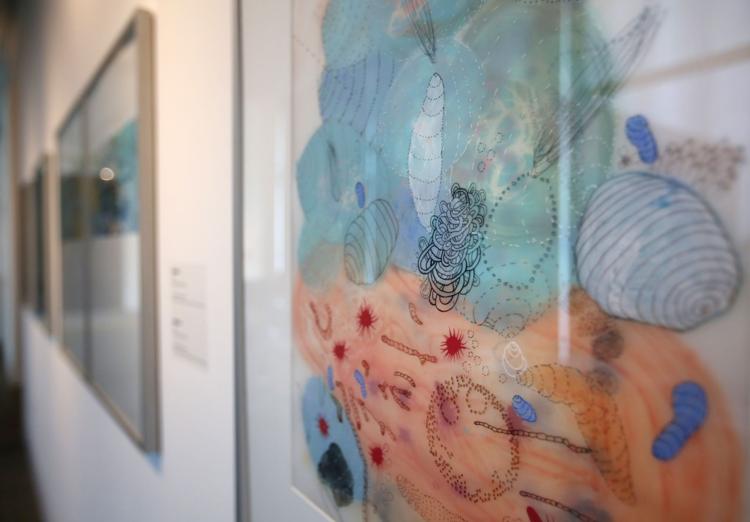 Recycling art materials
Her framed prints, which are also part of the exhibit, evoke her Brazilian heritage and show a 2-dimensional version of the 3-D world she created. O'Conor does not sketch out her installation, but builds it using materials she has created in her Boulder, Colorado, studio. She recycles the materials into new installations, adding unique pieces to each new project.
"This is the most colorful installation I have done," O'Conor said.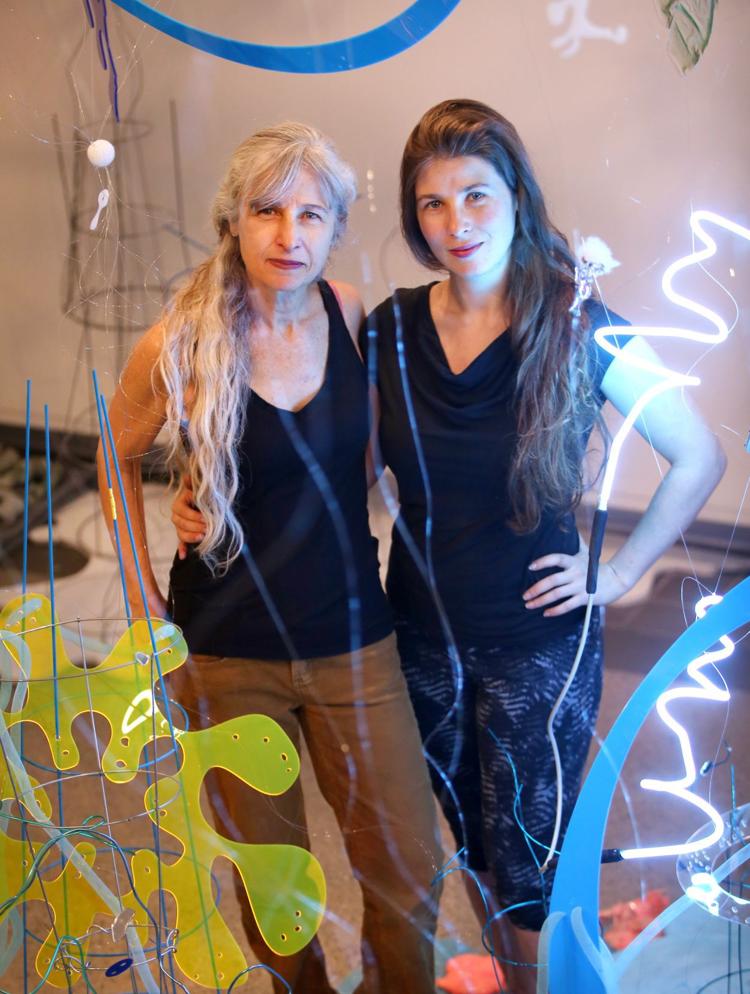 O'Conor's daughter, documentary filmmaker Erika Volchan O'Conor, works as her assistant, and a half-dozen YAM employees and volunteer artists also helped assemble the installation.
O'Conor stores her materials in dozens of plastic bins in her garage. They were trucked to Billings from O'Conor's home earlier this month in a 15-foot U-haul truck driven by YAM curator Bob Durden and registrar Kelly Price, who got snowed in in Douglas, Wyo., on their way back to Billings.
Winter in Yellowstone is best
O'Conor is not the first and won't be the last artist to be inspired by the beauty of Yellowstone Park.
As an adjunct to the exhibit, the YAM is exhibiting three historic watercolors by Thomas Moran that stemmed from the Hayden Expedition in 1871. These paintings on loan from the National Park Service show a different approach to depicting the natural wonders of Yellowstone. Moran's detailed paintings are credited with helping persuade the federal government to create the world's first national park in 1872.
Like Moran, O'Conor wanted to create work based on Yellowstone National Park. She studied the colors in the famed Morning Glory hot spring and visited the park in summer and winter to see how the park changed.
"I liked the winter the best, the snow melting around the thermal areas," she said.
The YAM has a long history of featuring installations where artwork is created in moment and it is meant to be seen that way.
"It begs the viewer to think about art, how it functions and how long it will last," Durden said. "We are responding in the moment."