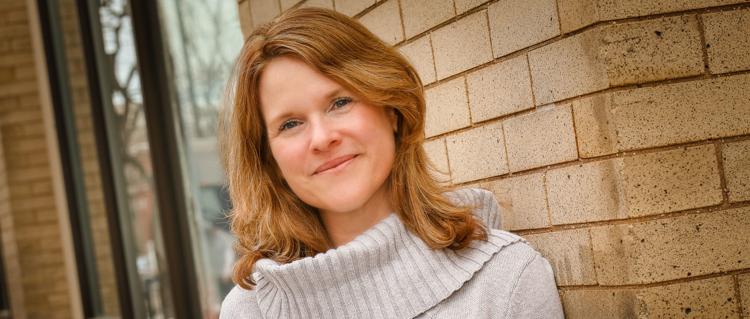 Precious McKenzie, who has a Ph.D. in English from the University of South Florida, specializes in 19th century British literature and loves "big, fat Victorian novels."
Currently an assistant professor of English at Rocky Mountain College, McKenzie has also taught at the University of South Florida, New College of Florida, and Montana State University's City College.
She is an author of children's books as well as academic articles, books, short stories, and poems. She's been instrumental in supporting Billings first cooperative bookstore, This House of Books, and she served as the organization's first board vice president.
With more than 30 books for children to her name, many of which are available in Spanish translation including "Buff Ducks," "Isle of Enchantment," "One Thousand Miles," "Now or Later Alligator," and "Disaster Day," the indie seller notes that McKenzie is its "most prolific author/member," outpacing Wyoming's Craig Johnson of the bestselling Longmire mystery series.
McKenzie is also a member of the Society of Children's Book Writers & Illustrators and the Rocky Mountain Modern Language Association.
What book are you currently reading? Is there a book you are looking forward to pulling off your shelf? What about one you're eager to order?
I've been doing a lot of reading since we've gone into lockdown with the coronavirus situation. My most recent reads: "Educated" by Tara Westover; "The Changeling" by Victor LaValle; "Salt to the Sea" by Ruta Sepetys; "Everything Everything" by Nicola Yoon; and "Forever Neverland" by Montana author Susan Adrian. Next up to read for me: "Wishtree" by Katherine Applegate; "Here in the Real World" by Sara Pennypacker; "The Names of the Stars" by Montana writer Pete Fromm; and "The Songs of Willow Frost" by Montana writer Jamie Ford.
I love picture books, too. I probably read way too many picture books than a person my age should. Just kidding. You're never too old for a great picture book. A couple of fun picture books are "We Don't Eat Our Classmates" by Ryan Higgins and "I'll Love You Till The Cows Come Home" by Kathryn Cristaldi. 
What have you been listening to lately? What's your go-to music and why?
Dolly Parton for her storytelling (especially old Dolly, like from her "Heartbreaker" album). And disco, of course. You just can't be sad when disco music is playing. Perfect antidote for pandemic gloom.
What shows or movies are you watching right now? Do you have a guilty pleasure that you'd admit to streaming online?
I've turned to British comedy on Netflix ("The Derry Girls") or pretty much any show about people who just don't quite fit in. For American comedy, "Never Have I Ever" is fun and has heart. Oh, and "Good Girls," too. Guilty pleasure? "Poldark" (on PBS). 
What are you currently creating?
I feel fortunate because I have a few projects in various stages right now that are keeping me very busy. In September, my middle grade novel on horse racing will be published, so I've been making final revisions on that book manuscript and choosing cover art. Then, in the spring of 2021, my middle grade novel "The Selkie" will be published. I've been making revisions and working with a graphic designer to get that project wrapped up.
As for brand new material, I've been writing a young adult novel — one that I've been calling my "French" novel because it is a supernatural story set in 15th century France. It's pretty spooky. We'll see where that one goes.