This House of Books will present a Zoom event with Elisa Lorello and Sarah Girrell, authors of "Why I Love Singlehood." In celebration of the …
A descendant of Crow chiefs, Grant Bulltail held an abundance of stories of the Crow people, traditions, sacred ceremonies, historic battles a…
The High Plains Book Awards recognizes regional literary works that examine and reflect life on the High Plains, including the states of Monta…
A skilled horsewoman who achieved legendary status for both her beauty and her fearless character, Queen Ann lived in Brown's Park during the …
Adams is an Ojibway/Cree who lives in Winnipeg, Manitoba and was impelled to start taking the photos in 2014 as a reaction to a racist Faceboo…
From the very beginning there is something in Jesse's spirit that tells you he will survive. He's a strong and resilient boy who overcomes hea…
The PhenomenonGenre: DocumentaryRelease Date: 2020-10-06© © 2020 CE3 LLC Productions
After We CollidedGenre: RomanceRelease Date: 2020-10-23© © After II Movie, LLC
Halloween (2018)Genre: HorrorRelease Date: 2018-10-19© © 2018 Universal Studios. All Rights Reserved.
Oscar-winning actor Jeff Bridges says he is being treated for lymphoma. Bridges' Hollywood career stretches over six decades and has starred i…
Get a full rundown of all of the series returning for new seasons this year.
Stacker compiled the top country song from the year you graduated high school based on data from Billboard's Hot Country Songs charts.
Looking for live music? Check out the listing of area bars, pubs and other venues hosting musical acts, bands, and performances this week.
The Billboard Music Awards took place Wednesday with Kelly Clarkson as the host. Here's the full list of nominees and winners.
Host Kelly Clarkson kicked off the show singing Steve Winwood's "Higher Love." Other performers included Post Malone, Alicia Keys, Kane Brown,…
Some of the performances at Wednesday night's Billboard Music Awards will be pre-taped due to the coronavirus pandemic. Obviously, this hasn't…
Broadway's closed, but you can still feel the thrill of being inside a packed house in "David Byrne's American Utopia." Here's what else is ne…
John Lennon of the Beatles was born on Oct. 9, 1940, and would have been 80 today. He was assassinated in 1980. Take a look at his life in photos.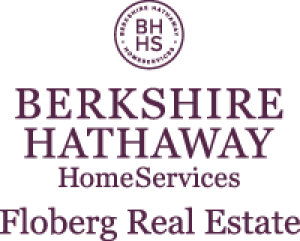 Susan B. Lovely - Berkshire Hathaway Home Services Floberg Real Estate
Plus, 'The Goldbergs' spoof 'Airplane!' in their Season 8 premiere.
Instead of airing on broadcast TV, "It's the Great Pumpkin, Charlie Brown" and other "Peanuts" classics will be streaming on Apple TV+, reports say.
After a fun night, Kaley Cuoco's Cassie wakes up finds a passenger dead in the bed.
And don't miss 'Transplant' on NBC.
Halloween has changed drastically since its Druidic origins in Ireland, the original home of this mystical holiday.
Get a full rundown of all of the series returning for new seasons this year.
If gruesome gore isn't your thing, these movies will still provide some Halloween fun!.