Mike Thayer's most recent book, "The Double Life of Danny Day," which hit shelves in June, follows a sixth-grade boy who lives every day twice.
There is no textbook to go along with Pixar's "Soul," but "The Art of 'Soul'" is a great way to dip into what the film's creators were thinking.
This House of Books will present a Zoom event with Elisa Lorello and Sarah Girrell, authors of "Why I Love Singlehood." In celebration of the …
A descendant of Crow chiefs, Grant Bulltail held an abundance of stories of the Crow people, traditions, sacred ceremonies, historic battles a…
The High Plains Book Awards recognizes regional literary works that examine and reflect life on the High Plains, including the states of Monta…
A skilled horsewoman who achieved legendary status for both her beauty and her fearless character, Queen Ann lived in Brown's Park during the …
The hosts of the 'Just to Be Nominated' podcast talk 'In the Heights,' recommend films that 'Fast & Furious' heads would love, take a dip …
All pairs on this list have the same basic plot once you strip away the details.
LGBTQ+ representation has always existed in films, but how much has it evolved?
Blink and you missed some info about Loki.
Stacker chose 15 pairs of films that have eerily similar plots: All pairs on this list have the same basic plot once you strip away the details. 
These shots include final moments of anguish, elation, surprise, and wonder.
Here's a look at 15 major festivals with announced 2021 dates.
They call the band Counting Coup. That's because writing original songs and performing them live for a roomful of strangers requires an act of…
CDC guidance saying fully vaccinated people can go maskless has spurred a desire to return to normal, and to concerts. So how risky are indoor…
The CMT Music Awards are Wednesday night. The show, which will air live from Nashville, is hosted by Kane Brown and Kelsea Ballerini and some …
The advice from federal health officials remains insistent: Please stay home this summer unless it's absolutely necessary — even if you're vac…
The artist lineup for this summer's Alive After 5 "small batch series" has been announced.
John Davis, one of the true singers behind notorious R&B act Milli Vanilli, has died of coronavirus at age 66, according to his family.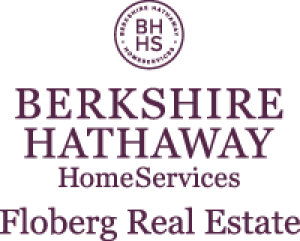 Susan B. Lovely - Berkshire Hathaway Home Services Floberg Real Estate
If Clea DuVall had been able to take her cat to therapy, she may not have written "Housebroken," a new animated series on Fox.
If much of today's streaming menu looks familiar, it's because many series have advanced to a sophomore season, including the buzzy internatio…
As the pandemic recedes, so do our TV-watching hours. Here are 12 new series worth your time this season
Playing a teenager left for dead in the woods required more than a few acting exercises. For Anwen O'Driscoll, it involved working with an occ…
We've been waiting a year, and Lin-Manuel Miranda's "In the Heights" is finally here, on the big and small screen.
John B. and Sarah are 'back in the G game' when the YA drama returns.
Nashville celebrates its own, "A Million Little Things" ends its third season, while "Queen of the South" ends her reign for good.