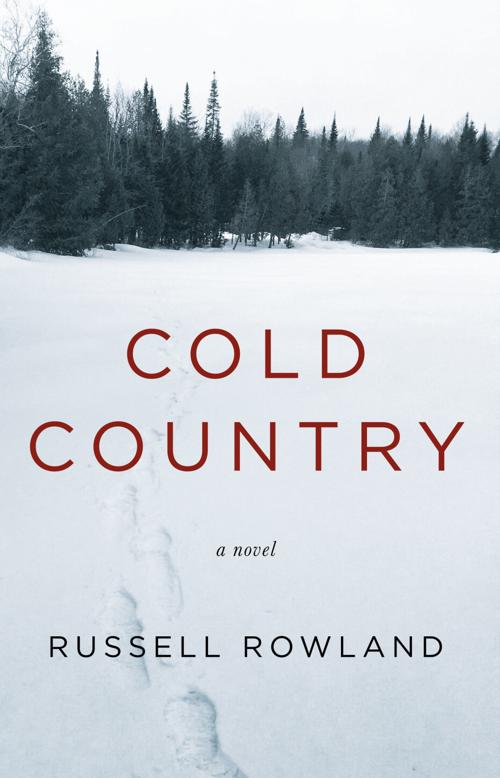 "Cold Country" by Russell Rowland is a novel that captures both community and the minimalist, insular ideology of Montana ranching in the late 1960s.
There is a sense of naivety from the cast of adult characters. Rowland demonstrates an early loss of innocence occurring for the children – regardless of their upbringing, alluding to generational harsh child-rearing.
The story begins in the Paradise Valley with fourth-grader, Roger Logan. The prologue stages a setting that can stand as metaphor throughout the story. As young Roger braves an unforgiving winter night calving with his father, the harsh landscape claims the lives of newborn calves and the young boy's loss of innocence is abrupt.
"He studied the dead calf, staring at its eye, lifeless but dark brown and shining, seemingly ready to blink at any moment. He wondered if a human eye looked the same when the person was dead. Whether it has the same bright stillness. He wondered whether the person who killed Tom Butcher three months before had studied his eyes after he died. And finally, he wondered what color Tom Butcher's eyes had been — whether they were the same dark brown as the calf's, or steely blue, or maybe green. And he thought how strange it was that a man he'd never met had changed everything in his life. Ruined it, really. Just by dying (13)."
The novel is a murder mystery, a love story, and a fictional (yet factually accurate) profile on Montana cattle ranching during that time.
Roger and his family, along with the community, are somewhat dominated by the self-proclaimed ringleader of ranchers, Tom Butcher – a bully with a big mouth and a desire for power. When Butcher is killed, the story opens revealing a drama-filled, toxic connection between the neighboring ranchers and their help.
Rowland's writing is unassuming and direct. His use of abundant dialogue makes the novel highly engaging. His detailed and evocative imagery creates beautiful and often troubling visuals of violence between the ranching families and the hired help.
The territorial politics of ranch life does not seem to begin or end anywhere – everyone, including women and children – and especially men, are collateral damage in the preservation of what has always been – and who has claim if anything changes.
"The problem here is that this community has a few standards. We've known each other for a hell of a long time. We know what to expect" (43).
The dynamic between the characters is chaotically interwoven – all knowing too much about what is happening in the ranching community while not knowing or caring enough about their own families.
Rowland's writing and storytelling offers an authentic, intriguing, stimulating and engrossing read to the very end. Like the characters, his words, offer a straightforward account that may ring true for many readers.
"Rural people are a stubborn lot, including those who live in the ranchlands of Montana. It was stubbornness that brought their ancestors west in the first place – a stubborn, idealistic belief that they could carve a life out of a place that showed very little promise" (235).
Stay up-to-date on what's happening
Receive the latest in local entertainment news in your inbox weekly!