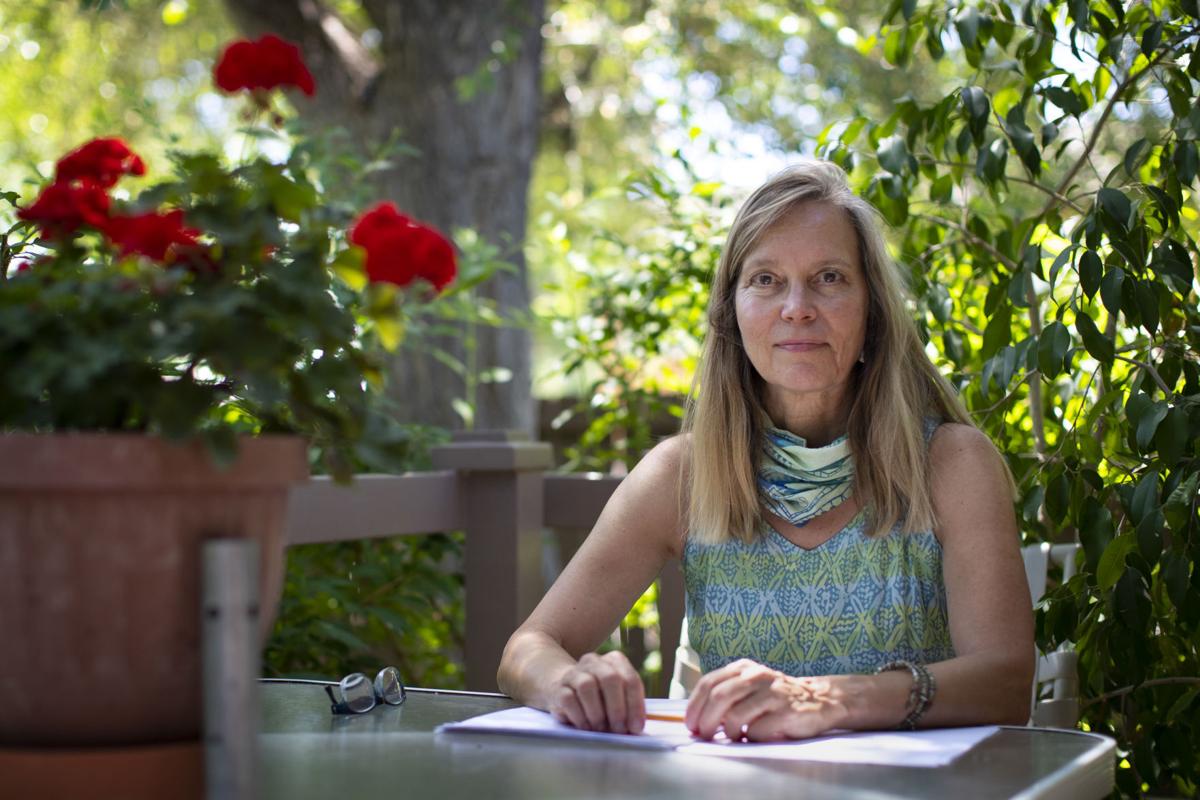 Lise McClendon has been collecting snapshots in time.
Spurred by a note she found while cleaning her desk during the shelter-in-place orders, the Montana writer and editor decided to reach out to other writers for stories of the pandemic. The result is "STOP THE WORLD: Snapshots from a Pandemic," an anthology featuring 40 writers who tackle the raw emotions, fears and uncertainty of worldwide isolation.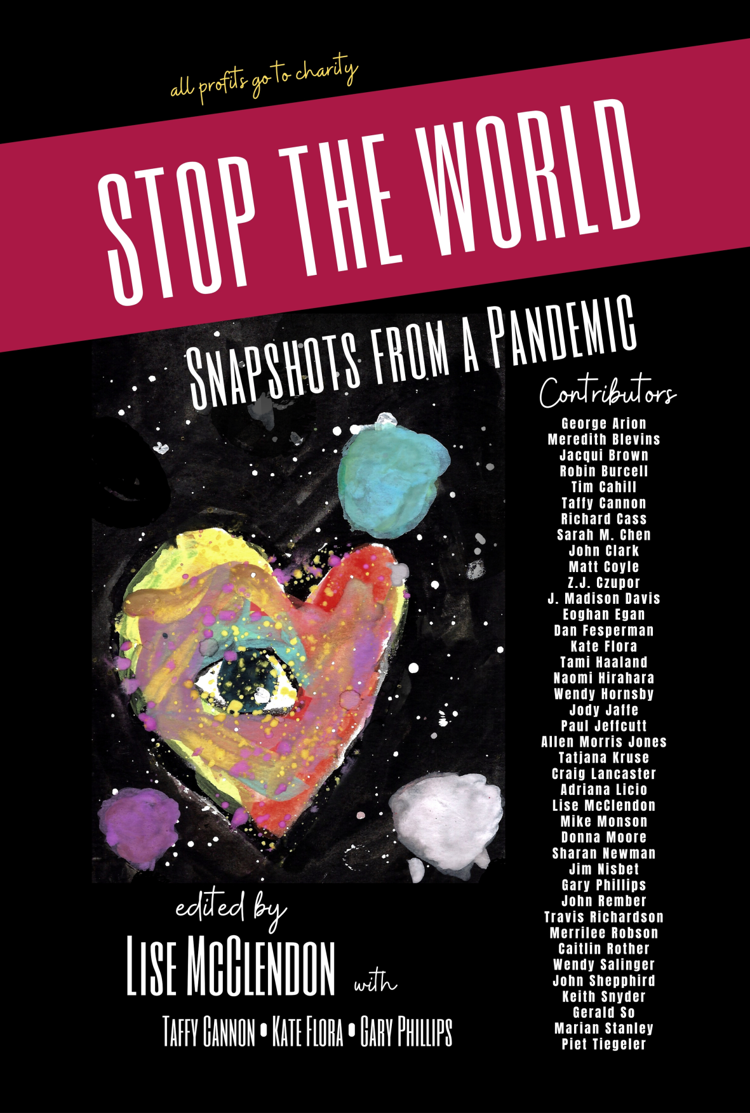 "The pandemic anthology is a project of my heart, something to feel connected during lockdown, to both my fellow writers and the world at large, struggling through such a terrible time," said McClendon, who approached writers from around the world to contribute. "It really makes the book unique."
The anthology, published by Thalia Press, features personal essays, fiction and poetry about the COVID-19 pandemic and will be available nationwide Aug. 4. Authors from Canada, Scotland, Ireland, France, Germany, Northern Ireland, Spain, Italy, Romania and Montana expose their collective emotional reaction to the virus. Local authors including Craig Lancaster, Tami Haaland, Tim Cahill and Allen Morris Jones contributed to the anthology.
McClendon, whose many ties to the local writing community came in handy when compiling the anthology, published her first book in 1994, which was set in Montana, and has published 23 novels since. She raised her family in Billings and now resides along the Madison River.
Lancaster, who recently relocated to Billings after living in Maine, was contacted by McClendon in April to write about his experience with the COVID-19 pandemic. For Lancaster, it meant watching his wife deal with the loss of a loved one without saying goodbye.
"My wife's uncle died, unrelated to COVID-19. His kids couldn't be with him at the end, couldn't have a memorial service for him. My wife couldn't get on a plane and go be in the embrace of family back in New York. Absorbing all of that — not only the pain of the loss but also all the attendant pain because of the pandemic — that really got me to thinking about the costs of COVID-19," said Lancaster. "Any time I hear someone minimize it, I almost go to rage, because here's the truth: Even if you don't get it, even if no one you know gets it, even if your life is so blessed that you don't know anyone killed by it, the disease has a cost."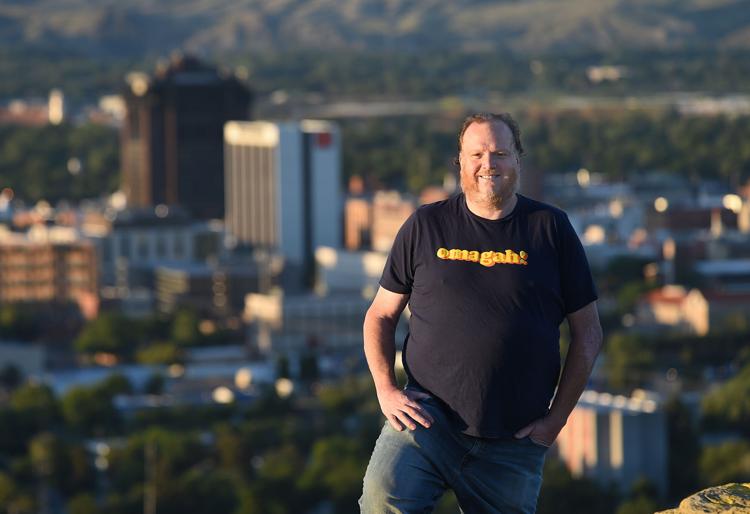 Writing about loss, isolation and fear allowed Lancaster to better understand the effects of COVID-19.
"The beautiful part about writing is that it can start out as something you do for yourself and become something that you give to other people," Lancaster said. "So whether it's your questions about the world, the pandemic, your unresolved feelings about something or someone, you can write your way through that challenge and end up on the other side with something that helps others through their own journey, even if that help takes the form of a mere diversion."
Former Montana Poet Laureate Tami Haaland's journey was more of a meditation that combined daily walks with music to create the soundtrack of her experience.
"I've been working at home and walk miles to break up the day. This provides more opportunity than usual for observation and daydreaming, and some of that came out in this piece," said Haaland, who wrote a short essay about walking during the time of the quarantine and what happens when music becomes part of the experience.
"Artists respond to the moment in their chosen medium. Mine happens to be writing," said Haaland. "I often feel like an explorer when I write. Both imagination and memory encounter the world, and we're off and running."
Haaland, primarily walking around Billings, said she sometimes tired of the repetition, which is what sparked the essay. As an educator and writer, Haaland said she's often wished for more free time, "so I could get thrilled with cooking, for example, and sink into good novels without worrying about time. Still, days disappear for me as they do for everyone who is working at home. Any coping usually happens in my journal or in conversation or in another long walk."
Haaland's writing echoes a similar path. She allows her thoughts to wander the page, wayfaring through her emotions, creativity and musings. She describes her role as a writer to be "here to serve the poems."
"It's not their job to make me feel better, though often I do just because the words come together in a way that goes beyond what I hoped," said Haaland.
Jones, author of three novels, including the most recent "Sweeney on the Rocks" focused on the ethics of hunting, finds solace in writing poetry, especially now with the lack of personal interaction during the pandemic.
"One of the difficult things about our current situation is the way it isolates us," said Jones, who's authored more than 100 short stories, articles, essays, and poems. "We're all stressed, we're all uncertain, we all have anxiety about the future. And while most of us would typically go find a measure of consolation in each other, in the community at large, we can't do that now. Or we shouldn't. And so, we're not only stressed and anxious, but we're finding it difficult to find any sort of relief from those conditions."
Jones said sharing his personal experiences through art can "hopefully serve to lessen that sense of isolation. Writing poetry is a consolation for me. And if somebody else finds consolation from the work I've created, then I call that a success."
For seasoned writer Tim Cahill, working from home in isolation is something he is used to. But his specialty is travel writing — a profession that seems grounded for now. 
Cahill's personal essay addresses the fear of a lost financial and professional future through amusing dialogue. "I tried to deal with my personal dilemma using humor. It helps to be able to laugh, even if I'm laughing at myself," he said.
Whether intended or by happenstance, the anthology acts as a life jacket to the reader. In the collected works, the human experience of dealing with a pandemic connects the reader to each experience.
"One of the silver linings of this particular time is that it makes clear how intimately we humans are connected, and how futile a lack of cooperation can be," said Haaland. "Now we have this experience of quarantine and shared suffering across the globe which seems like a perfect reason to get along and focus on creating better societies."
Montana poets and writers share what they're listening to, reading, and watching lately
Montana poets share their reading lists, what they're listening to and watching lately, and what they're creating busy during the COVID-19 pandemic.