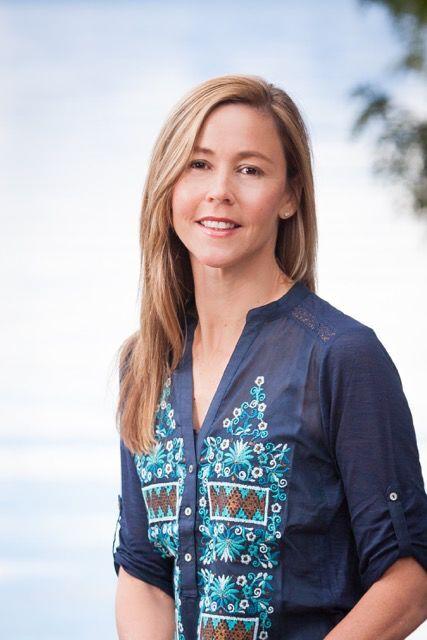 Christine Carbo, who resides in Whitefish, has the perfect muse in Glacier National Park. She's the author of the Glacier Mystery novels, an ensemble series set in and around the scenic park, and she's been busy writing another in the series of crime-fiction suspense novels.
Her books include "The Wild Inside," "Mortal Fall," "The Weight of Night," and "A Sharp Solitude." She is a recipient of the Women's National Book Association Pinckley Prize, the Silver Falchion Award, the High Plains Book Award, and was short-listed for the Barry Award. She has an MA in English/Linguistics.
What book are you currently reading? Is there a book you are looking forward to pulling off your shelf? What about one you're eager to order?
Because of the talk of the new series with Reese Witherspoon, I wanted to read "Little Fires Everywhere" by Celeste Ng, so I did. After I finished it, I couldn't resist moving onto the novel that preceded it and made Ng such a hit, so I've just started "Everything I Never Told You." When I finish it, I'm looking forward to reading "Olive, Again" by Elizabeth Strout. Strout is one of my favorite novelists because she finds sense in the smallest and most mundane details of everyday life, and from these tiny details, she somehow infuses meaning into a complex universe. I also intend to pull "The Sympathizer" by Viet Thanh Nguyen out of my TBR pile. I've been meaning to get to it for some time, but life kept getting in the way.
What have you been listening to lately? What's your go-to music and why?
I've been listening to classical music, R&B, folk, such as Gordon Lightfoot and Jackson Browne, and the more contemporary, First Aid Kit. I've even been harking back to some '90s bands that I'd forgotten about, like the BoDeans, The Subdudes, and Big Head Todd and the Monsters. I enjoy most musical genres, and my son, who is 21, turns me on to new artists all the time. On-line streaming services, like Spotify and Pandora, make revisiting oldies and sampling new tunes so easy.
What shows or movies are you watching right now? Do you have a guilty pleasure that you'd admit to streaming online?
I just watched "Jojo Rabbit." It was really well done and seemed to echo the insanity and absurdity of our times. I've also been binge-watching the Longmire series on Netflix. Being part of the crime-fiction genre, I've read several of Craig Johnson's books and got to know him a bit at a conference in Crested Butte in February, and have been curious for a while to see how the series turned out. I've also recently watched Ozark and Atlanta's Missing and Murdered: The Lost Children. The latter is very sad and disturbing, but sheds light on the racial and political tensions of the time as well as covering the investigations of the murders. Since I write crime-fiction, I tend to watch a lot crime-oriented shows and docuseries. I sometimes also listen to true-crime podcasts, such as Casefile or True Crime Garage. So much out there to choose from!
What are you currently creating?
I'm working on another crime-fiction novel of suspense set near Glacier National Park. It features a special kind of investigator – a death-row mitigator who specializes in investigating and documenting the lives of people who have committed crimes resulting in capital punishment.
Montana poets and writers share what they're listening to, reading, and watching lately
Montana poets share their reading lists, what they're listening to and watching lately, and what they're creating busy during the COVID-19 pandemic.
Stay up-to-date on what's happening
Receive the latest in local entertainment news in your inbox weekly!