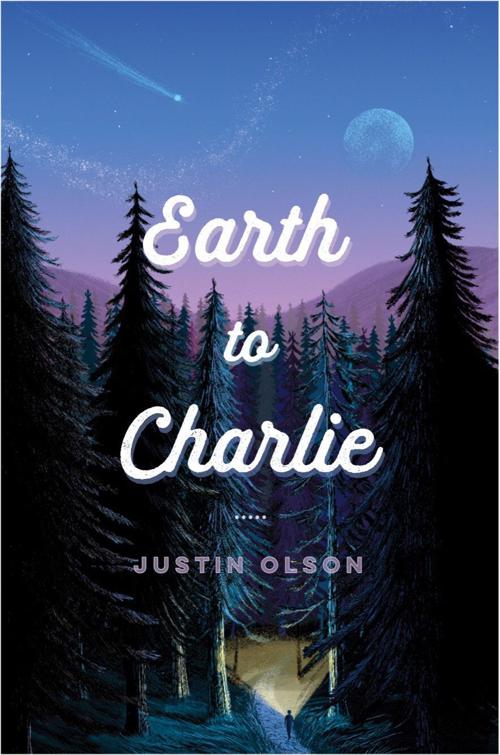 Editor's note: "Earth to Charlie" is a finalist in the First Book category of the 2020 High Plains Book Awards.
"Earth to Charlie," the debut novel from Butte native Justin Olson, is an open-hearted and generous glimpse into teendom that invites readers to empathize with its softly troubled characters, and simultaneously with our younger selves.
Charlie Dickens feels trapped in a small world. This socially isolated high schooler spends his nights gazing at the night sky, imagining a life beyond his hometown of Whitehall, Montana, where his existence feels dull and isolated. Beset with challenges — crippling self-doubt, bullies, a difficult and neglectful father, an absent mother, a crappy job — this protagonist is nonetheless kind, likeable, and charitable. So, when new-to-town classmate Seth reaches out to Charlie for friendship, it feels like the life raft he's been hoping for.
Relationships are the heart of the story, and Charlie and Seth's friendship is easy to root for. This sensation of wanting them to succeed brings with it a quiet encouragement to be kind to young people, however foolhardy and headstrong as they may seem.
Olson deftly delivers this message through a character-driven page-turner that reads quickly but also tackles some big questions. The questions Charlie seeks answers to are universal but feel especially unknowable during that period of life. At first, he just wants to know how to survive high school, confidently pursue a crush, and fend off bullies. But there's something deeper at play: a search for life's meaning — on earth, and beyond.
Initially, Charlie is mostly consumed with two things: doing the right thing and sorting out the traumatizing experience of his mother abandoning him. He makes mistakes, but eventually self-corrects. As the characters and plot grow more complex, Charlie and Seth's superficial melodramas grow into actual, appreciable dramas.
Reading "Earth to Charlie" is almost like watching maturation in action. As the small stuff dissolves into the background, the important stuff rises to the surface. It's satisfying.
The writing does miss some opportunities, however. Emotional notes can feel too on-the-nose; some important events are delivered in retrospect rather than in-scene. It's wholesome stuff, but isn't so sweet that it gives you a toothache, though it does get close. These brief missteps are indeed worthy of forgiveness, just like these charming and adorable, if fraught, central characters.
Pete Tolton is a filmmaker, artist, and writer living in Billings.
Stay up-to-date on what's happening
Receive the latest in local entertainment news in your inbox weekly!