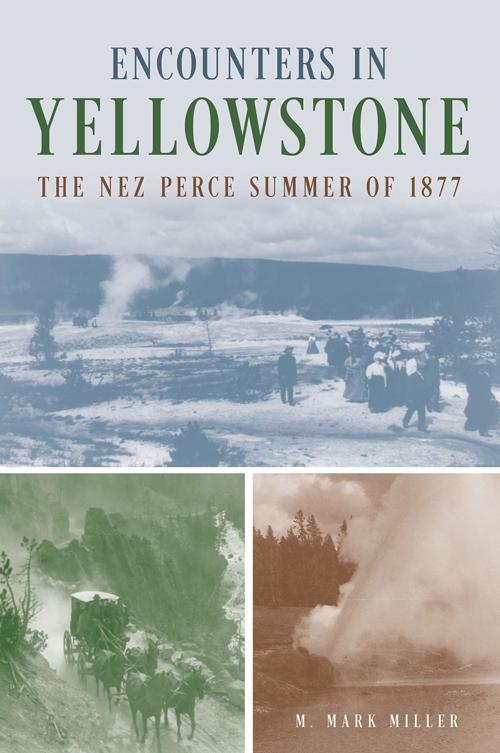 Editor's note: "Encounters in Yellowstone: The Nez Perce Summer of 1877" is a finalist in the Creative Nonfiction category of the 2020 High Plains Book Awards.
M. Mark Miller, a journalist and retired university professor, grew up listening to his grandmother's stories of her travels, as well as her grandfather's, into Yellowstone. Those stories ignited Miller's interest, and he's written four books on the subject, including the most recent "Encounters in Yellowstone: The Nez Perce Summer of 1877."
People may know about the Nez Perce's flight to freedom from Walla Walla, Wash., to the Canadian border, they may be less aware of the tribe's movement through America's first national park and the devastation of lives experienced by both American Indians and whites.
Miller collected first-person accounts of tourists through stories printed in historical newspaper and magazine articles, fleshed them out with additional scholarly research, and made this complicated story accessible. The maps, cast of characters, and timeline printed at the beginning of the book help readers keep track of important developments.
Reflecting historical times, the book is filled with stereotypical terms such as "Indian fighters," "hostiles," or "squaw soldiers," a name the Nez Perce gave General Howard's troops. These terms are now considered derogatory and debasing, and Miller's exploration of such terms question their acceptance and add to an understanding of how settler history is framed.
Each chapter is from a particular character's point of view, as was the telling of events, which in turn gives readers a slight change of perspective. This style successfully captures characters' confusion, fear, and the focus on survival in a very present way, but the timeline of events seems to jump around; the same people and circumstances are brought up multiple times over the course of the book. 
Why did the encounters with the tourists visiting Yellowstone prove so disastrous? These were acts of revenge for General Howard's surprise attack of the Nez Perce at the Big Hole several weeks earlier. History is about revenge. "Encounters in Yellowstone" captures this theme eloquently.
Susan Devan Harness is the author of "Bitterroot: A Salish Memoir of Transracial Adoption" and winner of the Creative Nonfiction and Indigenous categories in the 2019 High Plains Book Awards.
Stay up-to-date on what's happening
Receive the latest in local entertainment news in your inbox weekly!