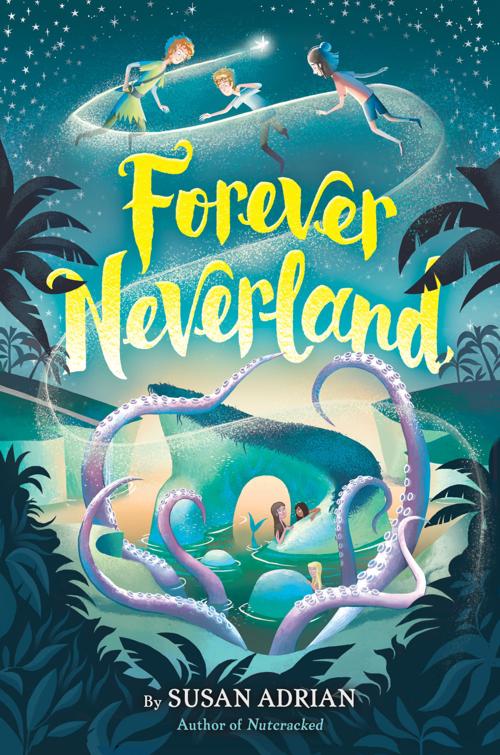 Editor's note: "Forever Neverland" is a finalist in the Children's Book category of the 2020 High Plains Book Awards.
Susan Adrian's chapter book reboots Peter Pan by bringing two contemporary siblings into a scattershot mythopoeia redolent of the Percy Jackson series, casting the younger brother as an autistic yet an articulate writer.
Although J.M. Barrie charmed in 1904 with insolent, sophisticated storytelling, his concept never made sense to me. "Peter Pan" attributed escapist selfishness and violence to an idealized "eternal boy": Edwardian wish fulfillment penned by a baronet who had seen a lot of children's deaths.
Peter had a pre-Raphaelite diffidence: a half-bird, gender unsure, flingingly free but flighty and obsessive. Peter ran away from his parents as an infant, chose girls to be his mom, yet as Pan he could not return love. And the author was a product of the judgmental culture he satirized, if he chose to make Tiger Lily a "Piccaninny princess."
Susan Adrian starts after Barrie's last chapter predicted that Wendy's female line would become Peter's mothers in their turn. Wendy's great-great-grandchildren Clover and Fergus narrate alternating chapters of "Forever Neverland," except when Clover is turned into a sheep by Circe from "The Odyssey," an ostensible antagonist.
Barrie's mythology is replaced by mermaids and sea monsters who are not what they seem, and Peter appears almost as a sidelight to a formulaic fan fiction magical landscape.
I enjoyed Adrian's characterization of Fergus's autism. Both siblings are loving and trusting but face a plot that relies on tape recorders and magic. Clover is the caretaker, Fergus wise though frustrated by communication.
In a happy ending, Fergus and Clover demonstrate their selflessness. Adrian's thoughtful list of autism resources is helpful, as is her afterword to readers: "you really are perfect as you are."
Peter insisted, "I won't grow up," and kids have a deep need to identify with imperfect characters. The unstereotyped autism of Adrian's hero is enough to recommend this book to 8- to 12-year-olds.
Adrian's adherence to reading level and formula strikes a grim reviewer as corporatized. It minimizes the pert humor that made Barrie memorable. But, Peter's and our fallibility is what keeps us endearing, even if he did cut off Hook's … hand.
Jon Kohn taught in Crow Agency and Billings.