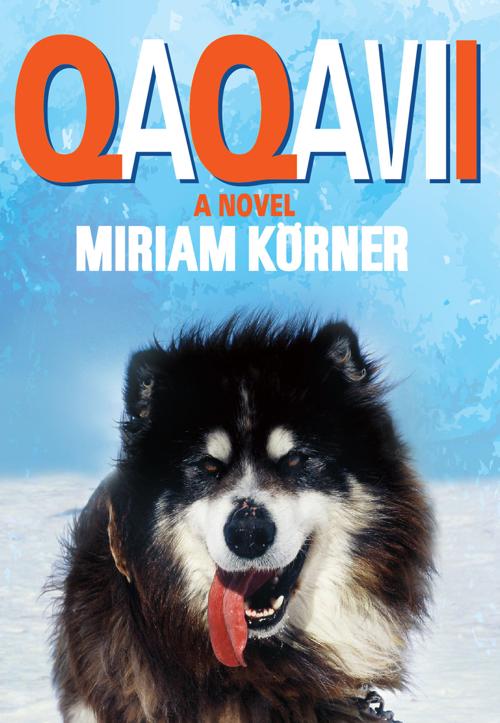 Editor's note: "Qaqavii" is a finalist in the Young Adult book category of the 2020 High Plains Book Awards.
Miriam Körner's Qaqavii is a young adult adventure novel, yes, but one with many parts. Dog story, love story, what-the-heck-is-wrong-with-my-mother story, it also has much darker undercurrents of cultural history. It is one of those novels that tricks us into learning important things by disguising our education as entertainment.
Emmylou, the first-person present-tense narrator, and her mother have moved, again, this time to Churchill, Manitoba. The pair are running, mostly, because that's what Kitty, her mother, does. Emmylou has been "volunteered" by her mother to be a waitress. When she is not doing that job poorly and exchanging sarcastic barbs with her mother (handled as both dialogue and internal monologue ripe with frustration and love), she wanders the streets of Churchill, half-hoping to see a polar bear, but finding instead a mysterious old woman and an engaging Inuit boy her age named Barnabas.
Barnabas lives on the wrong side of the tracks with his aging grandparents, where he helps to look after them while he and his grandfather train for an annual sled dog race. The bulk of the novel centers around the Inuit people and Emmylou's fearless plunge into their world of strange-to-her foods and traditions and (often untranslated) language, and most of all, the dogs.
"Write what you know" is a tired saw that would, if followed, rob the world of half its good fiction, but in this case, its merit is also clear: Körner is an accomplished musher and her descriptions of that world are rich and engrossing and will leave you cold — not emotionally cold, but where's-the-nearest-fire cold.
When Barnabas's grandfather ends up unable to participate in the race, Emmylou takes his place, and the action of the novel climaxes there.
Interwoven throughout is that mysterious woman from town whose stories of forced relocations of Inuit people and the accompanying atrocities are the emotional core of the book. Körner's afterward calls the book an "apology," and it is an eloquent one.
Scott Ellis lives in Billings and until he met Katie (the world's most stubborn Australian shepherd) imagined himself Qimmiujatuluatuq.