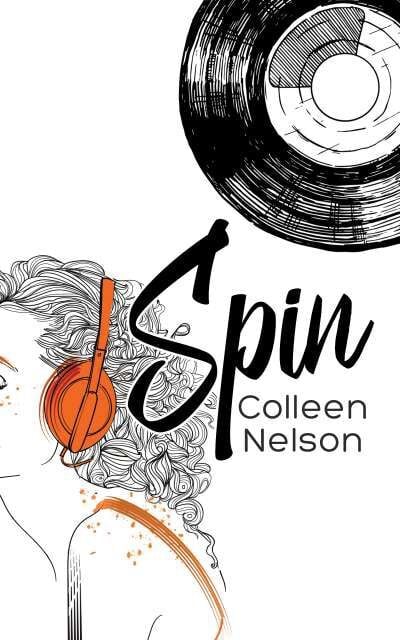 Editor's note: "Spin" is a finalist in the Young Adult book category of the 2020 High Plains Book Awards.
Fifteen-year-old Dizzy seems like an average teenage girl. She lives with her dad and brother in an apartment above the family's record shop, The Vinyl Trap. Music is her passion and she is getting good at "spinning," another word for DJing.
One big secret sets her apart from other teens: She is the daughter of the world's most recognized pop star, Georgia Waters. Georgia left the family when Dizzy was a year old. Her mother visited once during her childhood with legal papers to keep the family silent about their relationship.
Now, Georgia's tour is coming to Dizzy's hometown. Dizzy can't get her mother out of her head or heart. She decides to go to her mom's concert to confront her backstage. Will this resolve her frustration of not having a "normal" family?
With so many teens growing up in single parent families, this story is very relatable. The author describes Dizzy's pain of not knowing her mom in a scene early in the novel. Taking a concert poster from a street corner stirs emotions in the main character. Late at night, after not being able to sleep, Dizzy props it next to her bedroom mirror. In the dim light, Dizzy compares herself to her mother, and then lashes out: "'Why'd you leave?' staring at [the poster] with narrow-eyed anger."
The author's deft writing makes this novel easy to read, and short chapters keep the action moving. The point of view alternates between Dizzy, her brother Lou, and her father Ray, which allows the author to develop each character into a believable person. And while the premise is unusual, the story is plausible and would be interesting to discuss in a book club.
Nelson has written several other award-winning books for children and teens, including "Sadia," which won the High Plains Book Award for the Young Adult in 2019.
Andrea Doles is the librarian at Ben Steele and enjoys reading realistic and historical novels.