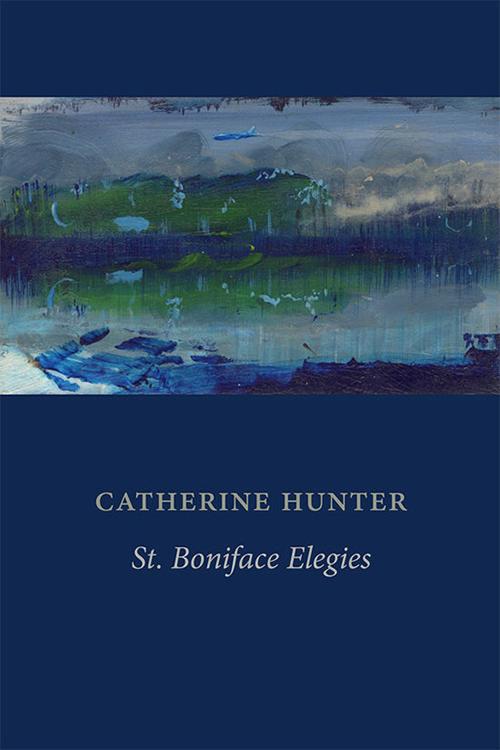 Editor's note: "St. Boniface Elegies" is a finalist in the Poetry category of the 2020 High Plains Book Awards.
"One of the most startling paradoxes inherent in writing is its close association with death," once said Walter Ong. An elegy is an exemplar, and "St. Boniface Elegies" by Canadian poet Catherine Hunter is her contribution.
"St. Boniface Elegies" explores loss of life through the passing of a mother and expands outward to other kinds of loss that displace meaning. Snow erases a city ("Two Thousand and Two"), progress alters childhood landmarks but not the city's renowned architecture ("Landmarks"), and light pollution drowns out the stars ("The News"), as poem after poem the thread of relationship is tugged and loosened.
Yet, Hunter's meditation on loss doesn't fully eclipse discovery. As she winds through place and people, she turns upward toward space travel and the ships that carry us beyond gravity as a way out of grief: Curiosity ("Romance"), Voyager ("Collision"), and Parker Solar Probe ("Education"). But if this collection is only a chronicle of loss and discovery, I'm not sure it would have been nominated for awards stateside and in Canada.
The collection's elevation to poetry is not due to its form, but in the tension that rises from the poet's search for beauty among absence. First, she writes, "Beauty, said Keats, is all we need to know,\but we weren't listening" ("Romance"). Second, she responds to Rilke by writing, "Let my ordinary language live between your lines" ("The Haunting").
This is where the paradox appears most pronounced and where Hunter deserves whatever accolades may come. For amid a grief-stricken world, she still strives for the beautiful line. She has listened to Keats, and though Rilke may have some extraordinary lines, her own lines are not ordinary. In "Submission," she writes, "My work has previously appeared as a sleek white spear of light,/racing through the neon web from satellite to satellite,/remitting what I've seen and can no longer see."
Austin Grant Bennett (MFA Wilkes University) teaches writing at MSUB City College.
Stay up-to-date on what's happening
Receive the latest in local entertainment news in your inbox weekly!