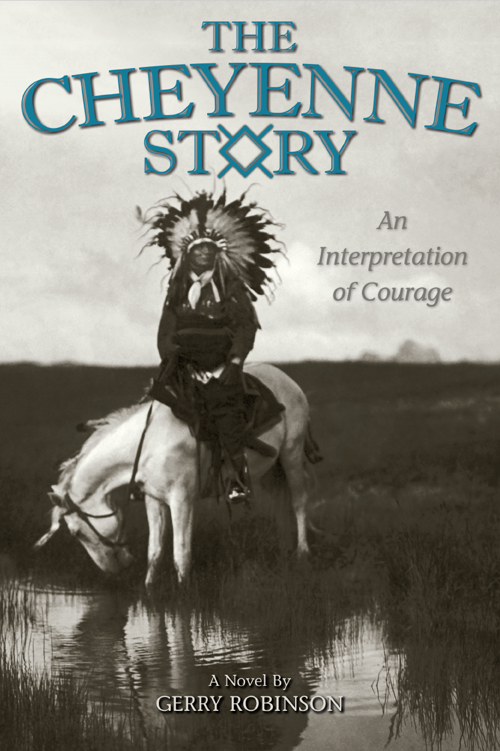 Editor's note: "The Cheyenne Story: An Interpretation of Courage" is a finalist in the First Book category of the 2020 High Plains Book Awards.
"The Cheyenne Story: An Interpretation of Courage," a new novel by Gerry Robinson, explores the difficult life of the Cheyenne people as they struggle in the months following their victory against the United States in the Battle of the Little Bighorn. 
What makes this book necessary and groundbreaking is that it is written by a descendant of people who participated in the battle. Robinson spent twenty years researching his culture and this time period. His skillful use of historical details colors the narrative without becoming pedantic. Robinson's love of his people, the Northern Cheyenne, is apparent as he strives, and succeeds, to portray the variety of emotions that his people must have experienced as they made tough choices that sometimes resulted in death and injury as they fought to sustain their traditional ways of being.
The compelling storylines kept me engaged, though I frequently needed to return to earlier parts in the book to re-familiarize myself with the multitude of characters. This is an important aspect of Indigenous culture: no one should be ignored or left out. I found it challenging to keep track of the many different names but understood that it is very disrespectful to one's relatives to omit their names when telling a story. It is helpful that the author listed characters of particular importance in the introduction.
Before Europeans arrived, the Indigenous peoples in the Americas already had names for geographical features in our homelands. In Robinson's book, he revived those original place names and used them, translated from Cheyenne into English, to identify land and waterways that have since been almost entirely renamed by Non-Indians. It was gratifying to realize that my people, the Crow, use the same place names as the Cheyenne.
Overall, I highly recommend this book for the unique perspective it offers from an Indigenous writer, revives and celebrates the cultural history of the first peoples in this region, and does so while still providing an entertaining read.
Rhonda Whiteman is a member of the Crow Tribe and serves on the boards of local nonprofits in her hometown of Billings, Montana.
Stay up-to-date on what's happening
Receive the latest in local entertainment news in your inbox weekly!