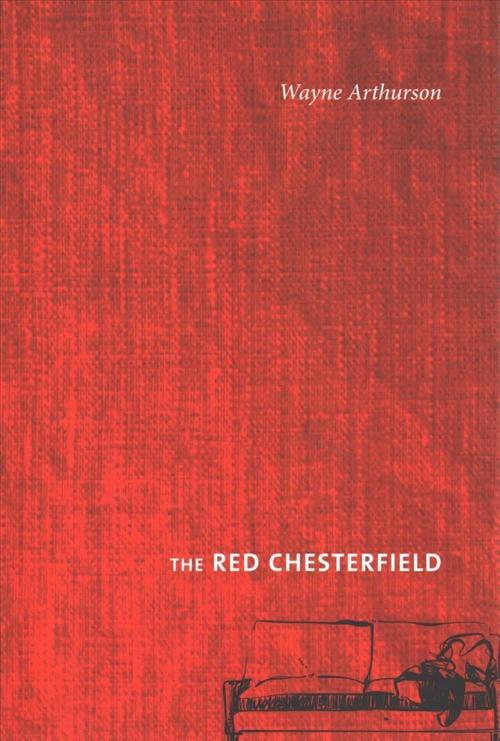 Editor's note:"The Red Chesterfield" by Wayne Arthurson is a finalist in the Indigenous Writer category of the 2020 High Plains Book Awards.
An equally odd and delightful read, "The Red Chesterfield" by Wayne Arthurson will give your eyebrows quite the workout. This short novel follows main character, M, as he traverses his suddenly chaotic and ridiculous life. "The object in the ditch is a chesterfield. Red. Which is what I write in my notebook, noting the location, time, and date. Red Chesterfield." Do yourself a favor before you get started on this book – look up a picture of a chesterfield. Trust me, you will want to envision the piece of furniture that sets M's life on such a captivating, eyebrow-raising trajectory.
The amalgam of normalcy and lunacy that Arthurson brought to M's world is striking and enticing. Although it is a short novel, it will keep you on your toes the entire time and leave you wanting more. "The last few days of my life have been the most unusual I have ever experienced, disconcerting and exciting at the same time." Along with the many dichotomies presented in the novel, Arthurson also draws many subtle comparisons, engaging the reader throughout the book and leading to exciting dialogue with fellow readers (you *will* recommend this book to someone else) after the reading.
A good book is nothing without interesting characters and in the span of ninety-nine pages, Arthurson drives readers to fall in love with M's world, his family, even his acquaintances. I wanted to dive into M's life and be a fly on the wall, especially after finishing and realizing I had so many questions that went unanswered. I wanted to discuss the dynamics of each individual relationship with all those involved.
If you are looking for a quick read that will keep you captivated, leave you with a million questions, and prompt you to examine your own life and unique obsessions, this is the book for you.
Shelby Alcorn works at MSUB, is an avid reader, and is pursuing a Master of Library and Information Science degree.
Stay up-to-date on what's happening
Receive the latest in local entertainment news in your inbox weekly!