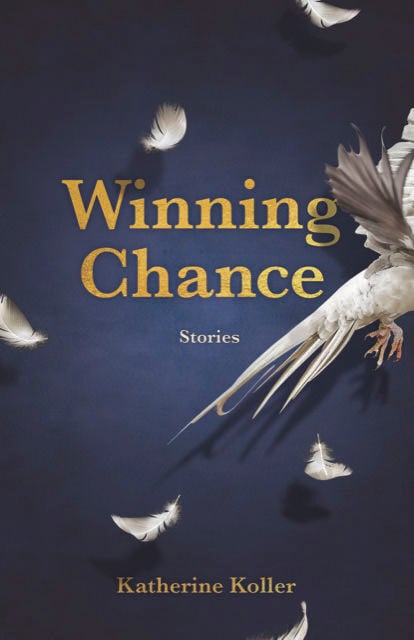 Editor's note: "Winning Chance" is the winner in the Short Story category of the 2020 High Plains Book Awards.
"Winning Chance" brings hopes of second chances. In Katherine Koller's collection of short stories, she tells of how opportunities can present themselves as an aftermath of challenge.
Koller, a writer for stage, screen and page with accolades from the Alberta Readers' Choice Award and the Edmonton Book Prize, poignantly conveys sensations of fear and sadness in "Winning Chance" with feelings reflecting each character's yearning to connect with themselves and others.
A mother whose baby refuses to suckle distances herself from her child by leaving her on a nurse's doorstep because of its "failure to thrive." A mosaic artist laments the emotional distance she feels from her husband as she picks up the broken pieces from his dropped coffee mug, while a construction worker named Chance contemplates the boundaries he must set with his ex-lover.
Koller's symbolism transmits the essence of sentiments in each story. The baby dies, and a decade later, the nurse connects with the mother. They come together as the mother renews and restarts her life with a young son and marriage. The story ends with geese flying south to their new seasonal home. The artist wife incorporates broken pieces into her creations, and the construction worker puts down his tool belt for a "Winning Chance." At the end, the husband extends a link to his wife while the worker connects with his own integrity.
Koller brings importance to everyday actions and activities. With simple sentences, the deep significance of a moment is relayed. "I'd been storing rainwater for months," begins the story entitled "The Winter Police," and "Cloudy looked out at snow falling like dust" opens "The Care & Feeding of Small Birds." Both encapsulate what is to come.
In "Winning Chance," Katherine Koller shows that courage and belief can bring second chances after struggles and challenges.
Stella Fong is author of "Flavors Under the Big Sky: Recipes and Stories from Yellowstone Public Radio and Beyond," "Historic Restaurants of Billings" and "Billings Food" as well as a regular contributor to the Gazette's Last Best Plates column.