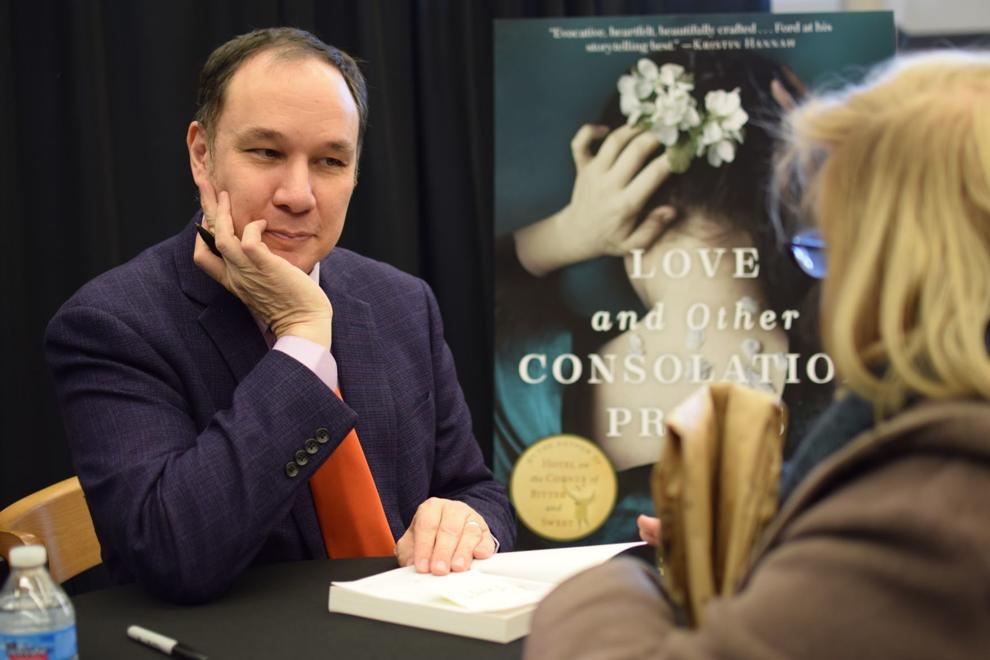 Jamie Ford is currently finishing up a new novel and dreaming of joining a mosh pit. The Great Falls-based novelist said he's keeping busy by listening to innovative music and reading from his first novel, "Hotel on the Corner of Bitter and Sweet" to classes online.
"Since my first novel is read in so many schools, and since classes have been canceled, lots of kids were unable to finish the book," Ford explained. "Several teachers reached out to me, so I've been reading to classes online. What can I say? We are intrepid. We carry on."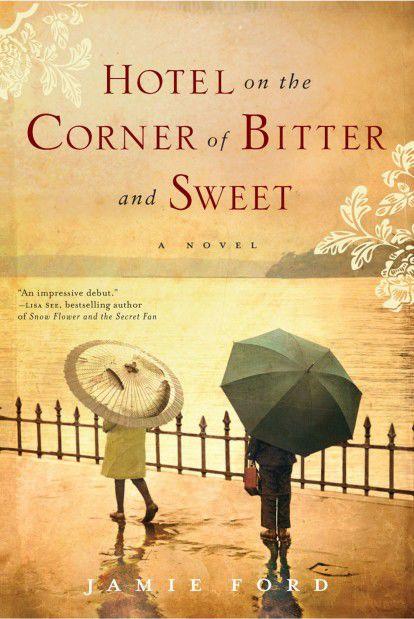 Ford, award-winning and New York Times bestselling author, published "Hotel on the Corner of Bitter and Sweet" in 2009. The novel, a forbidden love story set against the backdrop of World War II and the forced internment of Japanese American citizens, was an international sensation and has since been translated into 35 languages and in the process of adaptation for film and the stage.
Ford's second novel, "Songs of Willow and Frost," was published in 2013, and his latest, "Love and Other Consolation Prizes," was published in 2017.
What book are you currently reading? Is there a book you are looking forward to pulling off your shelf? What about one you're eager to order?
At the moment, I'm reading "How to Change Your Mind" by Michael Pollan. A fascinating book about the treatment of addiction and depression with psychedelics. It must be my subconscious yearning for pre-quarantine life — If you can't go anywhere, stay at home and trip — that kind of thing.
The book I'm most eager to read is an advance copy of "Malorie" by Josh Malerman. This is the sequel to "Bird Box," which was a bestselling book and the all-time most-watched movie on Netflix. Josh and I share the same agent, so membership has its privileges.
A book I'm eager to order would be "Stories from Suffragette City," a collection of short stories commemorating the 100-year anniversary of the passage of the 19th Amendment. Most of the writers are women, but they did ask two of us with Y chromosomes to contribute. I was honored to have a story included. With these collections, I'm always eager to read everyone else's tales.
 What have you been listening to lately? What's your go-to music and why?
Right now, I'm binging a lot of Crosby Stills & Nash. I watched the film, "Annihilation," the other night (because who isn't drawn to apocalyptic movies right now?) The soundtrack, surprisingly, was a lot of CSN.
Aside from that, my son's band, Origami Button, out of Chicago. They're not touring now, for obvious reasons.
What shows or movies are you watching right now? Do you have a guilty pleasure that you'd admit to streaming online?
C'mon, who isn't all-in on Tiger King right now? I even went on Youtube and watched some of Carole Baskin's crazy videos. (She totally murdered her husband).
A guilty pleasure would be watching the band, Beach Bunny, online. They're also from Chicago and blew up right before the world ground to a halt. They're sort of post-emo, surf-pop. I haven't been in a mosh pit in 25 years, but once this quarantine is behind us, that's where I'll be. 
What are you currently creating?
Finishing up a new novel. This one's historical and speculative, set from 1832 to 2045. I signed a new deal with Simon & Schuster, so still very much in the honeymoon phase and hoping to never leave.