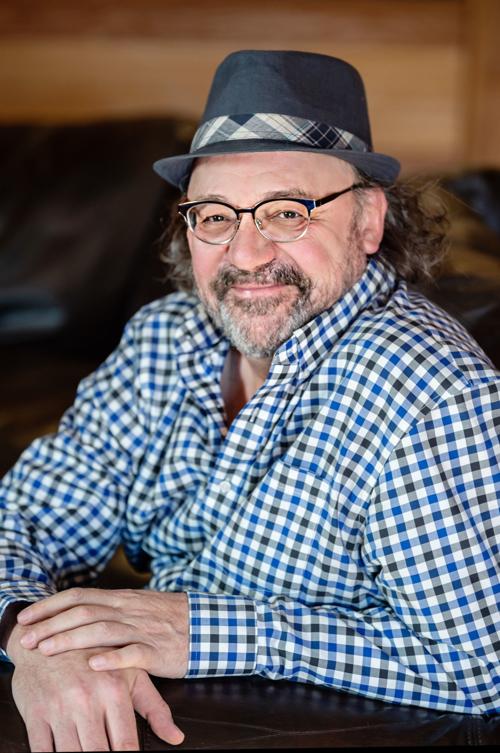 After the release of his latest novel, "Cold Country" in November 2019, Billings author Russell Rowland got an email from a casting director Paul Schnee wanting to adapt his book to the screen.
Schnee is known for casting popular films like "The Girl on the Train," "The Help," "Winter's Bone," "Spotlight," and "The Dallas Buyers Club." He told Rowland he wanted to buy the rights to his book.
"I was absolutely stunned, and thrilled," said Rowland. "I've had a few nibbles on previous books, but it's never gotten to this stage before. And I was particularly happy that it came from this team because I loved "Winter's Bone."
Once the agreement was made, the steps from book to movie began to take place.
"Debra Granik, the director of 'Winter's Bone,' has agreed to be an executive producer, so we're hoping that once we get to that stage of the process, she will also agree to direct," said Rowland.
The novel, based in late-1960s Paradise Valley, was inspired by a time in Rowland's life when his father took a job as a ranch manager outside of Sheridan.
"This ranching community was very tight-knit, and there were also several hands that had been working on that same ranch for many years who weren't thrilled about an outsider coming in to manage the place. It turned out to be a very difficult year for our family. So, I used that setting and threw in a murder for a little dramatic effect. I also moved the story," said Rowland.
This is not the first fictional book in which Rowland has drawn on personal experience or landscape.
"All of my books have focused on some aspect of what it means to live in Montana, and how it impacts the people here. The main theme of this one is just how difficult it can be to be an outsider in a small rural community. But it also explores how everyone feels like an outsider to some extent," said Rowland.
"Cold Country" is the first novel Rowland has written with a narration taking on several points of view.
"I've always been stubbornly devoted to writing from a single point of view, but this story required a different approach. It ended up being quite a challenge, but I enjoyed taking it on," said Rowland.
Writing about the state he lives in and loves is no small task. Representing not only the backdrop of Big Sky Country, but also creating authentic characters that readers can connect with, is essential to the development of his work.
"The most important thing to me, especially when it comes to writing about Montana, is getting it right. I want the reader to believe that my books were written by someone who has lived what I'm writing about. So for instance, this book opens with a scene about a boy and his father skinning a dead calf and using the hide to cover an orphaned calf in hopes the cow who just lost the dead calf will take on the orphan. That was lifted directly from my experience as a 10-year-old kid," said Rowland.
Now in the beginning phases of his first cinematic reworking, Rowland approaches each step with practical expectation, but hopes filming will be in Montana to maintain the authenticity he has captured in his novel.
"I am just happy that someone who is this accomplished in the film world thought my story was worthy of this," said Rowland.
Stay up-to-date on what's happening
Receive the latest in local entertainment news in your inbox weekly!