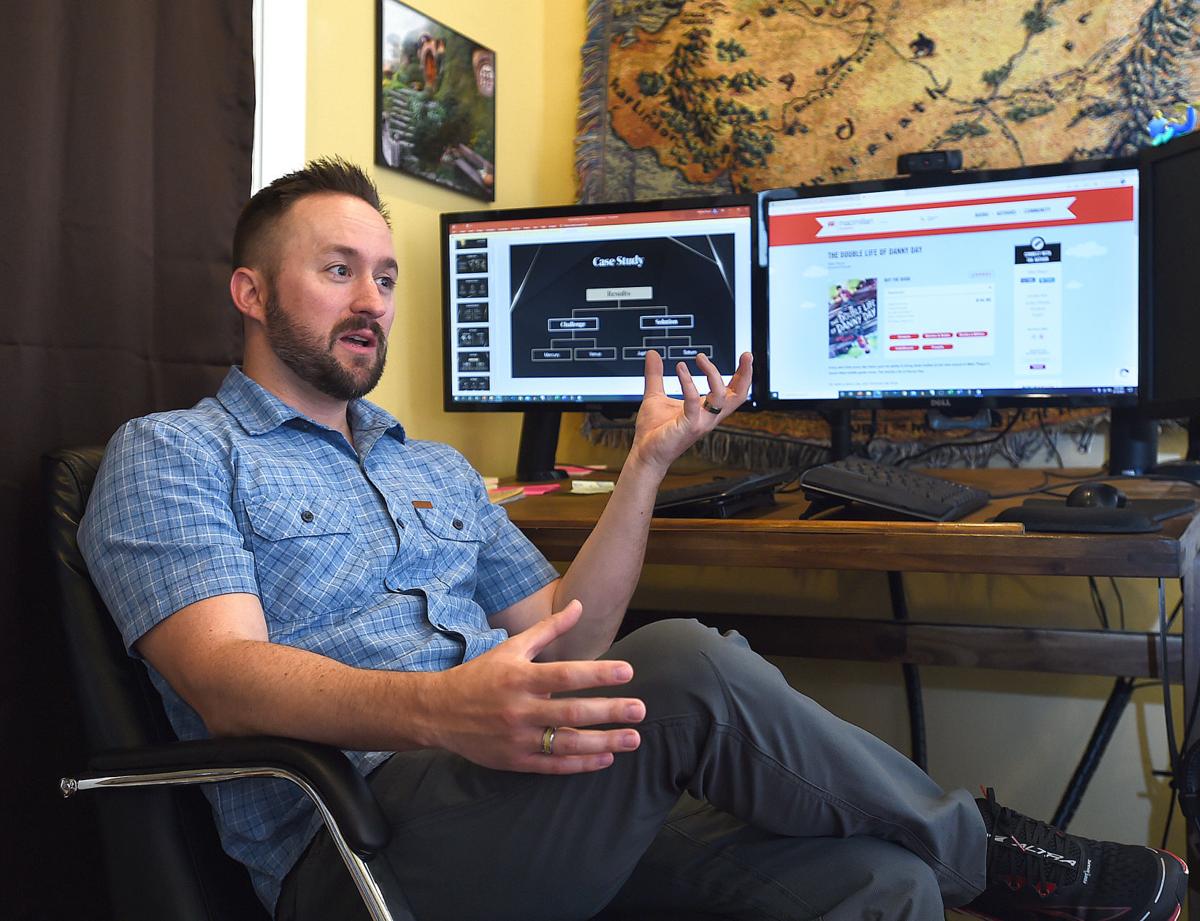 Growing up, Mike Thayer, the son of two English professors, was never a big reader.
"I really didn't do reading for fun until much later in life," he said.
Raised in Provo, Utah, he spent his time on football, video games and girls, he said.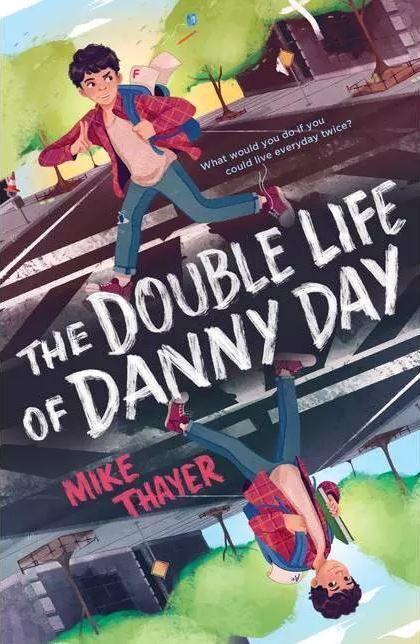 It wasn't until he was older that his interest in fantasy and writing grew.
At 36 years old Thayer is set to publish his fourth children's fantasy book and spends nearly all his free time (when he's not working or spending time with his three kids) writing.
His most recent book "The Double Life of Danny Day," which hit shelves in June, follows a sixth-grade boy who lives every day twice.
The book will be published by Macmillan Publishers, one of the largest global publishers, and is Thayer's first major book deal. The publishing house will also publish a second children's novel by Thayer about a girl who has the ability to "borrow" people's talents for a day.
Having self-published his first three books, Thayer hopes having a big publisher backing his novel will turn into name recognition, more book deals and eventually a movie deal.
The author has previously self-published the first three books in a five-book series "The Epic Adventures of the Techno Wizard."
The series begins when a teen boy, from Bozeman, travels to a magical realm and uses his earthly technologies against an evil, magical emperor.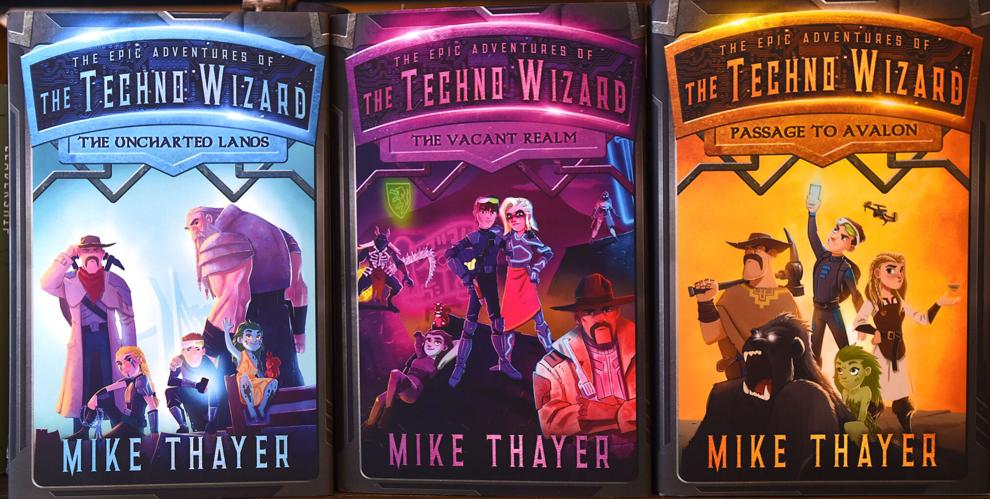 Origin story
Thayer came to Billings from Utah by way of Texas and Australia. The children's author by night and chemical engineer by day works at ExxonMobil.
As an engineer, Thayer never thought he'd become a children's author, especially considering he never read much as a child.
But by his early 20s Thayer started getting an itch to tell his own stories. He'd walk out of theaters critiquing movies' plot holes or panned dialogue and wanting those great ideas to be better executed.
"I have all these good ideas. Let me put my money where my mouth is," he recalls thinking.
He spent the better part of seven years writing an adult fantasy novel that was never realized, but working on the novel made him practice and hone his skill.
"Looking back I'm like, why did I even try to get that book published?" he said. "But I cut my teeth on that."
After moving to Billings in 2016, Thayer decided to write children's novels, in part for his three kids (now aged 13, 12 and 9). He also wanted the opportunity to interact with kids at book signings, workshops and schools.
In 2018, Thayer took a year off from Exxon to pursue writing full-time. He produced three books during that year.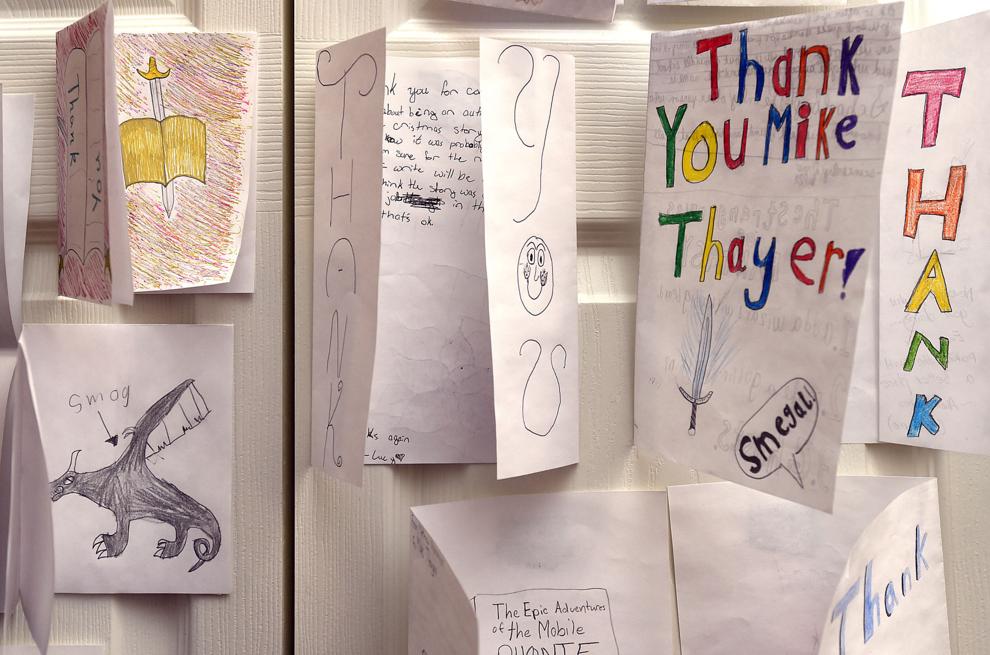 Family ties
Thayer often workshops ideas with his kids. The two eldest are fans of his Techno Wizard novels and sometimes sit up with him while he's writing, he said.
It may continue a Thayer tradition that started with his father Douglas Thayer, a prominent English professor at Brigham Young University.
Douglas Thayer taught at BYU and authored five novels including "Summer Fire" and "The Tree House," a memoir and multiple short stories.
He died in 2017 about five months before Mike Thayer published his first book "The Techno Wizard: Passage to Avalon."
"My plan was for us to be the 'Thayer authors,'" he said. "I always pictured I would get a photo with my dad, me holding my book and he holding his books, and I didn't get that picture and that always kind of haunts me to this day."
Still, Thayer feels a connection with his father when he writes.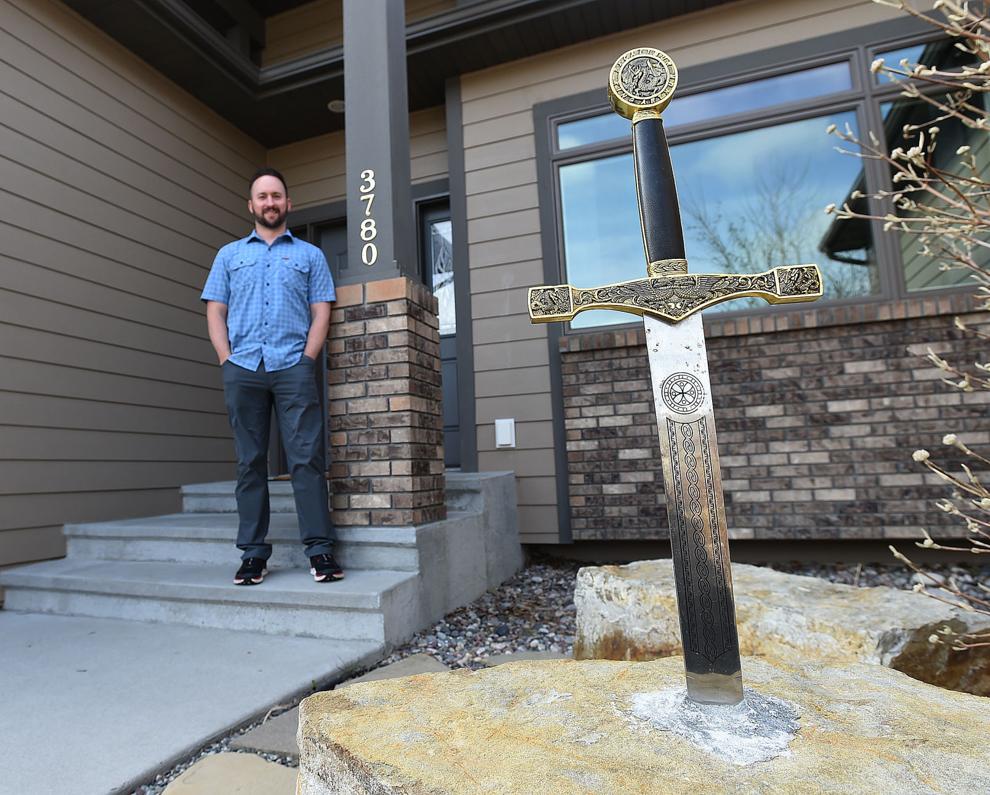 "In a way it's something that we have together," he said. "It's a way I can connect with my dad and maybe that's one of the reasons I think I'll always do this."
His father believed in hard work and discipline and esteemed a good work ethic over raw talent, Mike Thayer said.
That's been influential in the son's life.
"Took me awhile to get there with writing but it's in my blood," Mike Thayer said.
The grind
As a self-published author Thayer has to "pound the pavement" to sell copies, he said.
He's sold and marketed his books at renaissance fairs and festivals in Montana and Utah, toured middle and elementary schools, appeared in conventions and hosted writers workshops.
Hustling to sell his books isn't even the first on the list of priorities in Thayer's busy life.
Like his character Danny, Thayer lives a double life — one as the Exxon engineer and the other as an author. He's also a dad, a job he perhaps takes the most seriously.
He fits writing, and everything that goes with it, around his family and his day job.
Often, that means Thayer is writing late into the night.
"I write every night from about 10 p.m. to midnight," he said. "I can count on one hand the amount of times I've fallen asleep before midnight in the last 10 years."
Despite the lack of sleep, and caffeine intake that goes with it, he uses his experience from his day job while writing.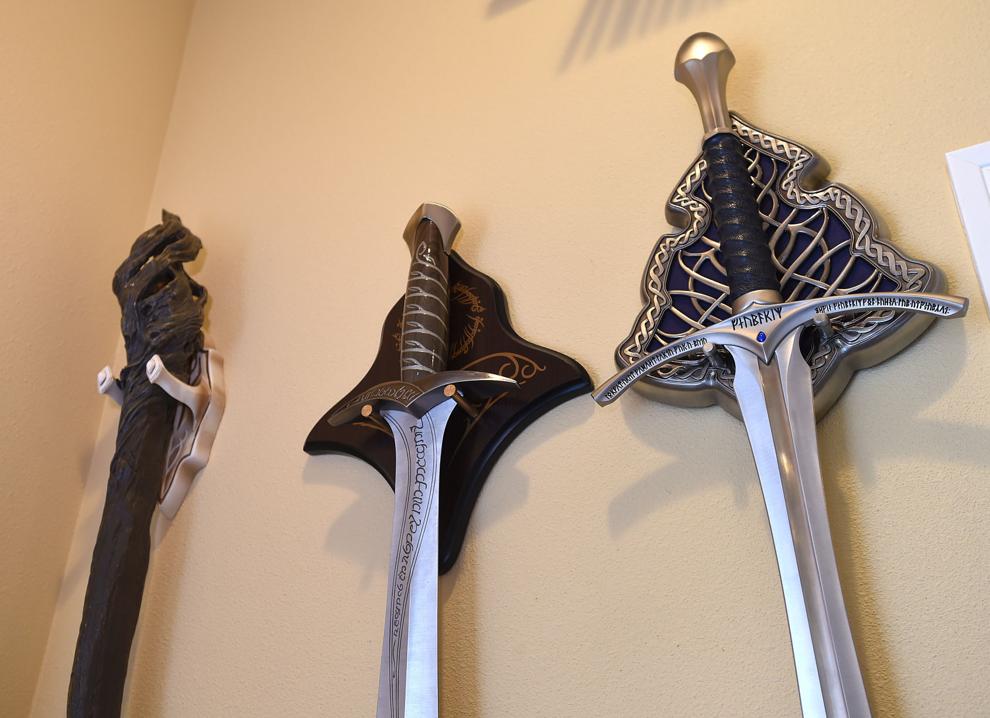 The marriage between engineer and author comes into focus with his complex plots, Thayer said.
He likes to "write himself into a box," putting his characters in an impossible situation and then engineer them out.
While ideas should start simple, they all need a 'hook,' he said.
His ultimate goal is to write full time, become a New York Time's bestseller and eventually have a movie or television series based off his novels.
As a relatively new writer (he started in earnest around 2008), Thayer's advice to burgeoning authors is: allow yourself to write garbage.
That is, don't be afraid to put words down on paper even if the first draft may not be stellar. The act of writing in itself is how to be a writer, he said.
Editing is key, he also points out. All the great novels started as a rough first draft.
He enjoys the editing process, seeing the first draft and the subsequent drafts turn the book into a finished product.
"I love polishing a book, because when I see it pop I'm like 'oh this is good now,'" he said. "It's so satisfying." 
Thayer also advises finding a writer's group for support and accountability, listen to mood-setting music and surround yourself with what makes you passionate.
"Have fun with writing," he said. "Don't let it become a chore." 
Thayer's latest novel "The Double Life of Danny Day" will be released June 15. You can get it in most major bookstores and online.