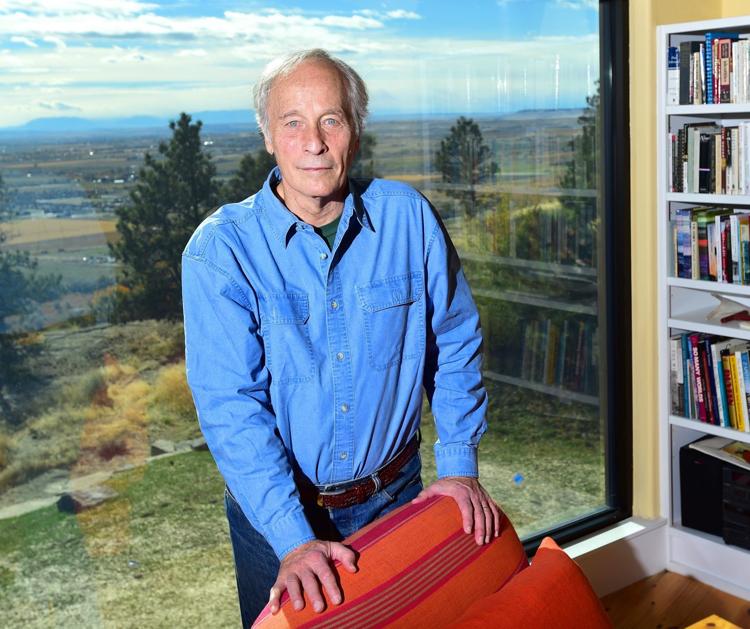 Montana resident Richard Ford is "up to his knees" in a new novel he's working on. The prolific writer was born in Jackson, Mississippi and spent parts of his youth in Louisiana and Arkansas. He studied literature at Michigan State where he met his wife, Kristina, and attended graduate school at the University of California Irvine, where he studied fiction writing.
Ford's works have been published in 32 languages, and he's received an array of high-profile awards, including the 1995 Pulitzer Prize for his novel "Independence Day."
What else keeps Ford busy during pandemic times? He's got a great list of entertainment, from the melancholy sounds of some of Bruce Springsteen's recordings to watching a series on Netflix featuring "craggy old men murdering other craggy old men in ravishing settings."
What book are you currently reading? Is there a book you are looking forward to pulling off your shelf? What about one you're eager to order?
I guess a person has a basic choice in plague reading material: either you read Camus' "The Plague," or you read something more distracting. I'm category No. 2. I read "The Moviergoer" by Walker Percey (for the 20th time...it's short). It's set in New Orleans and is a Mardi Gras/Lent novel, and is at heart a book about emotional renewal. It's very funny and affecting and tone perfect. After that I've turned myself over to Tolstoy for the long haul, and am reading "War and Peace," thinking it'll last me through the siege or until I die.
What have you been listening to lately? What's your go-to music and why?
Springsteen's "Nebraska," which includes the line "There's a meanness in this world." Bruce's melodies try to sooth that meanness. I also highly recommend Pavarotti singing "Nesun Dorma." You can get it on YouTube. It'll swell your heart, even in Italian. I also want to put a melancholy plug in for John Prine, who's sadly left us now. 
What shows or movies are you watching right now? Do you have a guilty pleasure that you'd admit to streaming online?
Netflix. Total escape, admitted. With a glass of cold vodka you can pretty much watch anything. But, "Hinterland." It's a Welsh police procedural. Craggy old men murdering other craggy old me in ravishing settings. What can I say?
What are you currently creating?
I'm writing a novel called "Me Mine." I'm up to my knees in it.