There was laughter, a few gasps and then the big prize.
Miles City native Emily Danforth attended her first Sundance Film Festival in January, an honored guest whose 2012 novel, "The Miseducation of Cameron Post," was featured in one of 15 films vying for the top prize in the dramatic narrative category.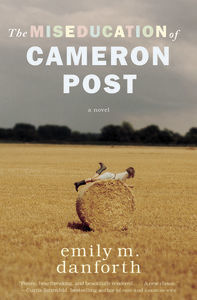 Watching the film with more than 1,000 others in the Eccles Theater in Park City, Utah, Danforth had the pleasure of seeing positive reactions to the partially autobiographical story she wrote about being gay in a small town.
The film, which shares the book's title and was directed by Desiree Akhavan, won the Grand Jury Prize, announced by Octavia Spencer on Jan. 27. It was a big moment for Danforth and the actors who were in the audience.
"I love the film, but wouldn't have dreamed as big as winning the Grand Jury Prize," Danforth said in a phone interview with The Billings Gazette. "I'm thrilled."
The book has been earning accolades since it was published by HarperCollins. It won the Montana Book Award in 2012 and two High Plains Book Awards in 2013. It deals with the dark subject of conversion therapy, which is an attempt through spiritual or psychological means to turn gay people straight.
Many of the details about the life of the protagonist, Cameron or Cam, come from Danforth's own struggles growing up as a gay teen in Miles City. But Danforth's family never pushed her into conversion therapy.
Still, Danforth said she felt like an alien growing up in Miles City and thinking there are no other kids like her.
"It's a novel, but it follows some of my own feelings, situations growing up gay in the early 1990s," Danforth said.
Danforth earned a master's degree in fiction writing from the University of Montana and a doctorate in English, specializing in creative writing, from the University of Nebraska in Lincoln. She teaches fiction and nonfiction at Rhode Island College.
In the film, Cam and her small town's homecoming queen are found having sex. The book also outs Cam, but in a less dramatic way. The film was shot in upstate New York, and Miles City is never mentioned.
"She is becoming aware of her queer feelings of desire at the same time her parents are killed. Even though she doesn't have anything to do with that, she feels guilty," Danforth said.
A religious aunt takes charge of Cam and decides that conversion therapy will cure her of being gay. Conversion therapy is illegal in nine states, but legal in the other 41, including Montana.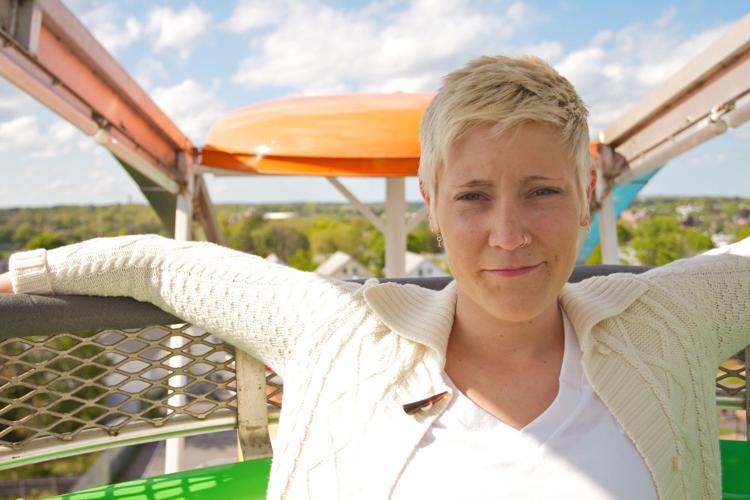 'But I'm not broken'
According to a January report compiled by the Williams Institute on Sexual Orientation and Gender Identity Law at the UCLA School of Law, 57,000 teens, ages 13 to 17, will receive conversion therapy from religious or spiritual advisers before they reach the age of 18.
"I was not subjected to it. I didn't fully come out until I was in college and mostly on my own, and my parents would not have considered such a practice," Danforth said. "However, I have some evangelical relatives that probably would have suggested sending me to it if asked for advice about my being gay." 
Danforth said she led a double life in Miles City, like other gay teenagers would in their small towns.
"That's part of the reason you don't come out," she said. "If somebody would have said, 'We can fix you,' I wouldn't have had the strength then to say, 'But I'm not broken.'"
The coming-of-age story offers a rare depiction of what it is like to grow up gay in a mostly unaccepting world.
The film tells an important story, said Chloe Grace Moretz, the actress who plays Cam in the film, in a YouTube interview with the Los Angeles Times.
"You can question authority. You can stand up for what you believe in. This is one of the most important things that should be pushing on the screen right now."
Danforth, who is writing her second novel, said she is working with HarperCollins to produce a movie tie-in edition of "The Miseducation of Cameron Post." She may do more readings in Montana this year.
When asked about the reception to the book in Miles City, Danforth said she thinks people in her hometown are mostly proud of her for her novel and writing career.
"Not long after the book came out, I had an event at the library in Miles City," she said. "I heard from some classmates and they said they were bracing themselves for a really negative depiction of Miles City, but the book also offers a kind of complicated love letter to growing up in a small town at that time — the good and the bad."