Just what noir is and why Montana is the suitable backdrop for the dark genre is part of the lure of a new short story collection, "Montana Noir."
The collection features 14 original short stories set in different parts of Montana. The stories all share a dark undertone. Even though Montana's beauty makes the idea of dark alleys and neon lights seem incongruous, noir also represents struggle, and doing the wrong thing for the right reasons.
The authors include Livingston writer Thomas McGuane, who set his story in Jordon, and Billings author Carrie La Seur who writes a fictional story set on the South Side. Her story, "Bad Blood," deals in family secrets about the Indian Homestead Act.
Missoula writer Walter Kirn's "Oasis" is about an all-night pizza delivery service based in the Billings Heights where the owner is a gambling addict who sometimes pays his drivers with pills.
James Grady, known for his best-selling novel "Six Days of the Condor" which he wrote while living in Montana, is one of the editors of the collection. He contributed a short story set in Shelby, "The Road You Take." Missoula native Keir Graff is co-editor of the collection and he contributed "Red Skies of Montana," a short story set in Lolo.
"Montana Noir" is due out on Sept. 5 through Brooklyn publisher Akashic Books.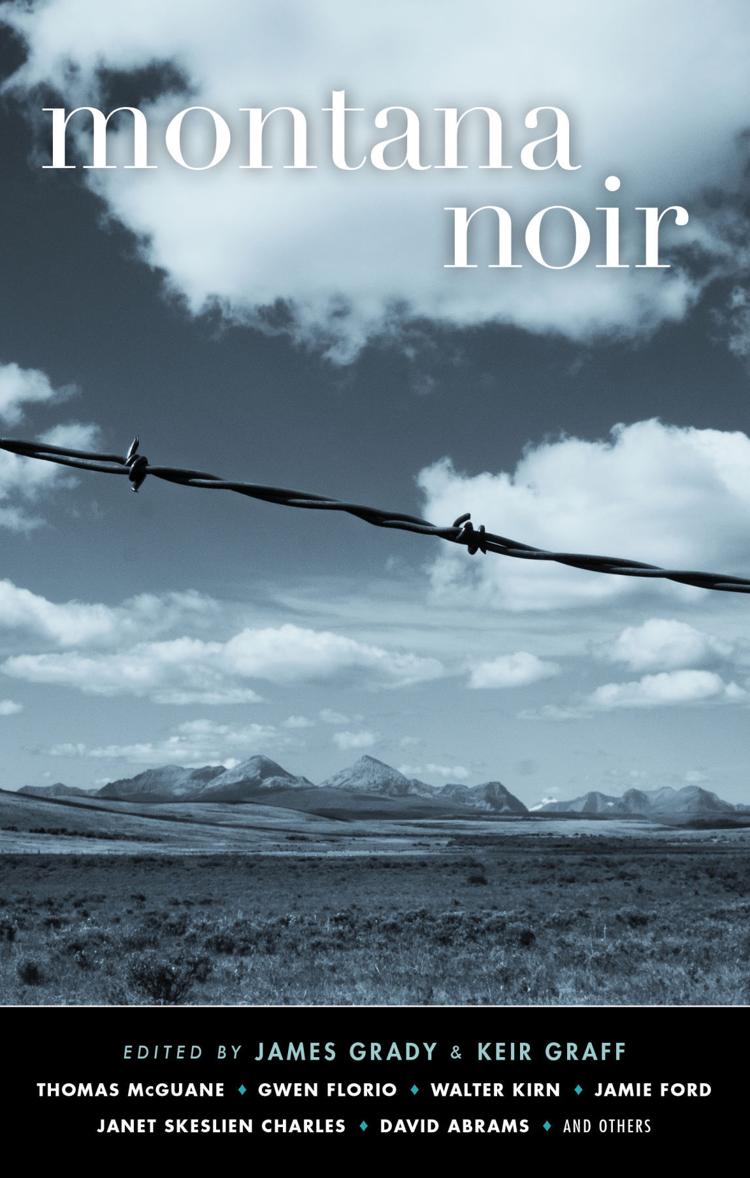 It was a tough sell at first, convincing Akashic Books that there could be a collection of stories to fit the noir theme. Akashic has published a series of noir books, typically set in metropolitan communities. But with Montana's sparse population, Graff said the idea was to spread the stories out across the state, inviting some of Montana's best fiction writers to contribute.
In a recent phone interview from his home in Chicago, Graff said he met Grady at the Festival of the Book in 2009 in Missoula. They got to talking about the idea of publishing a book of noir short stories set in Montana.
"Jim said for years, he's had this dream of noir short stories. This idea unfolded over the next year or two."
Grady was part of a Washington, D.C. noir-themed collection and Graff signed on to help make a pitch to Akashic. It was a no-go.
After the second no, Graff reached out to Montana booksellers to add their commitment to the project. But before he made the pitch, Grady came up with a more interesting one.
You have free articles remaining.
Keep reading for FREE!
Enjoy more articles by signing up or logging in. No credit card required.
Grady wrote a short story in the noir style about some shady characters approaching Akashic publisher and editor-in-chief Johnny Temple in a bar.
The book includes a map of Montana showing the location of the stories with a body marking the spot. Graff said some writers got the noir genre right away. Others needed a nudge.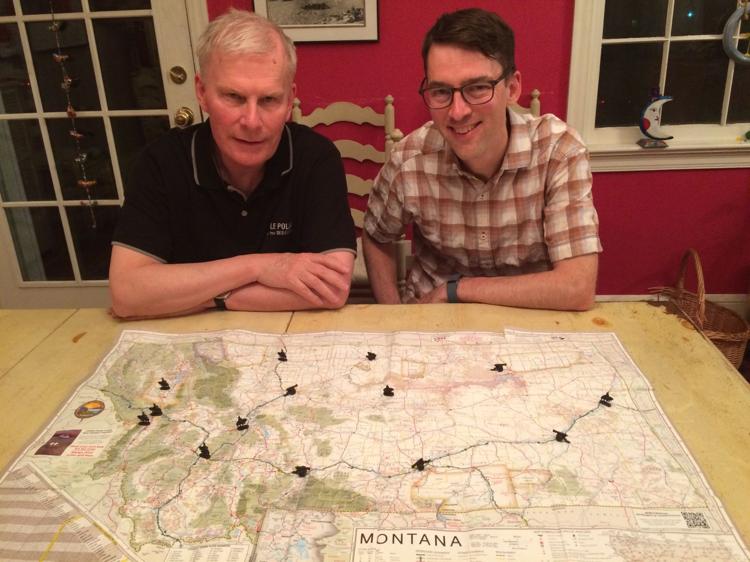 The classic tropes are characters down on their luck. Jamie Ford wrote about a female mixed martial arts fighter who goes home to Glendive, Graff said.
He expects there to be interest among Montanans and tourists alike.
"When the stories started coming in, they took me back home. Place is inseparable in these stories," Graff said.
Graff and Grady are self-funding a promotional tour of the book, hitting Bozeman's Country Bookshelf on Sept. 25 at 7 p.m., and making stops in Missoula, Helena, Great Falls and Butte in September.
"We are doing it because we love it and we're excited to come back to Montana," Graff said.
The book is available at Amazon, the Billings Barnes and Nobel store and This House of Books. Gustavo Belotta, manager at This House of Books in Billings, said he is working with the publishing company to set up a reading this fall in Billings.
There can never be a happy ending in noir but there can be the possibility of redemption. It's the little guy against big forces and as Montanans, we can all appreciate that fight.