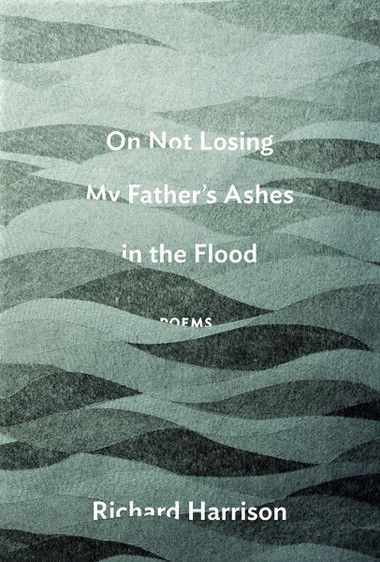 "On Not Losing My Father's Ashes in the Flood"
You have free articles remaining.
"On Not Losing My Father's Ashes in the Flood," a collection of well-crafted poems by Canadian poet Richard Harrison, is a finalist for the 2107 High Plains Book Award for Poetry. Although Harrison's subjects range widely, the central themes can be distilled to an essential trinity: the problem of human morality, the power of nature and the consolations of poetry.
"All the world's a phrase," opens the fourth poem in the collection. This clever recasting of Shakespeare's famous verse reveals Harrison's deep faith in poetry's capacity to describe, comfort, and above all, transform.
Many of the pieces here movingly recount the decline and death of his poetry-loving father and the profound lessons emerging from this loss. "My father sleeps as the land sleeps--/and I am taught that nothing is immortal/and awake forever." Readers will be moved by the tenderness of Harrison's memories of his father as well as the rawness of his grief.
Time and again Harrison looks unflinchingly at the most beautiful and most painful moments in the human experience. His work offers readers a wisdom that only poetry bears: "I waited for him to recover — the way hope pillows it sails with nothing." In a book rich with insight, Harrison writes, "My father taught me a poem is not its words, but the ringing it leaves behind." Harrison's poems will sing to you long after you have closed this poignant book.
Danell Jones is the author of "Desert Elegies" and "The Virginia Woolf Writers' Workshop." She is the co-founder of Big Sky Writing Workshops.
Stay up-to-date on what's happening
Receive the latest in local entertainment news in your inbox weekly!