Montana Avenue is closed this weekend for Magic City Blues, the signature music event of the summer in downtown Billings. Upwards of 7,000 people are expected to fill Montana Avenue between North 25th and North 23rd Streets for the two-day festival, which opened Friday night featuring George Thorogood and the Destroyers, and continues Saturday with headliners Postmodern Jukebox.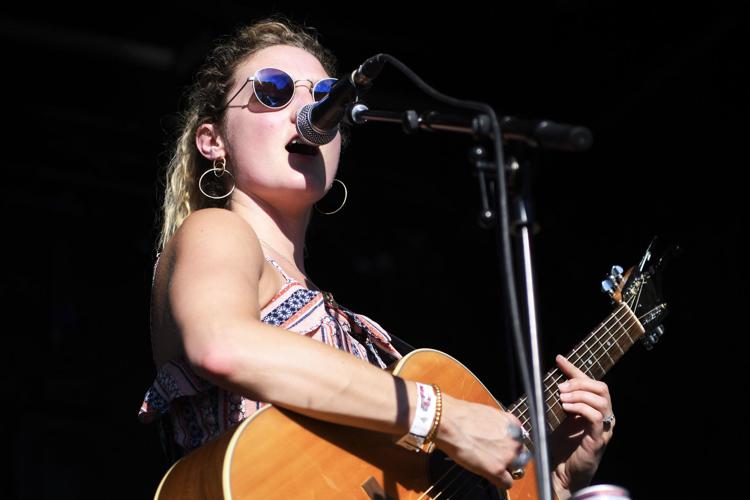 The two-block closure of Montana Avenue happens just once a year, rerouting motorists north to Second Avenue North, then east and back south to access businesses on Montana Avenue, including BB Tires, Ciao Mambo, Überbrew, Liberty & Vine Country Store, and Last Chance Pub & Cider Mill. 
Traffic on Montana Avenue is merged to one lane after North 27th, and a detour is in place at North 25th Street, where the festival grounds begin.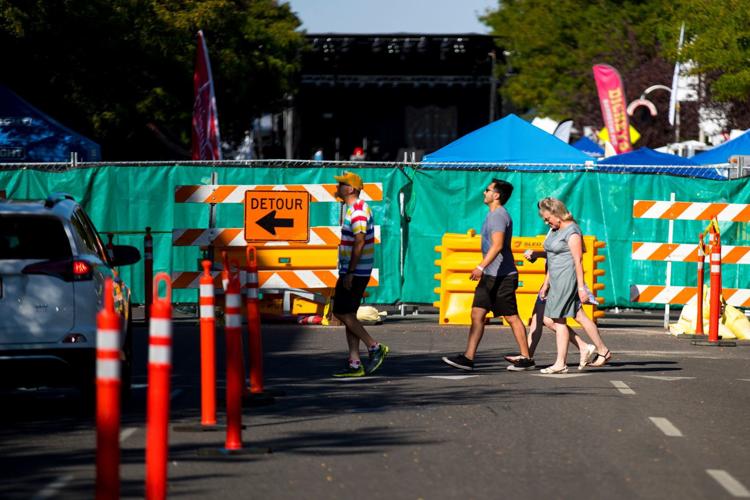 "It's a pretty amazing feat that Tim is able to shut down Montana Avenue," said Paul Morup, who manages Überbrew, of Magic City Blues Festival founder Tim Goodridge. The setup of the main stage for Magic City Blues places the brewery and restaurant at 2305 Montana Ave., directly backstage.
In its 18th year, Magic City Blues first began in the parking lot north of the Rex hotel. Within a few years, the fest outgrew the parking lot, and Goodridge found a way to shut down the state highway to erect a stage stretching the length of the street.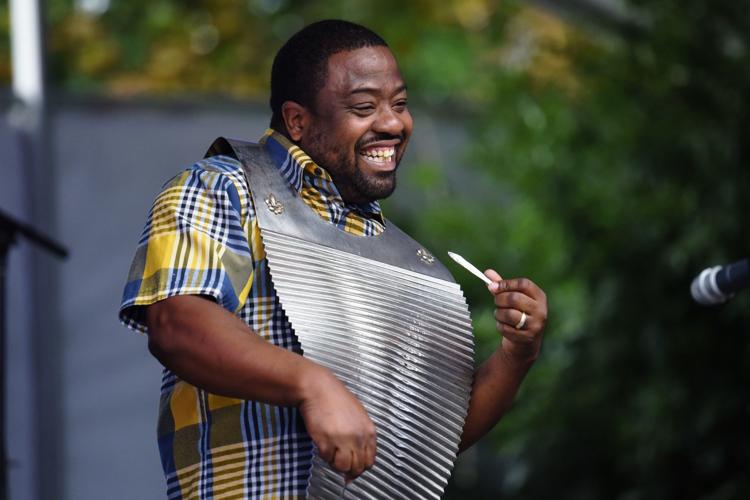 The lineup is stacked with blues and rock groups from across the country, including Zydeco band Chubby Carrier and the Bayou Swamp Band, who played Thursday during the final Alive After 5. Local bands including Arterial Drive and Not Your Boyfreind's Band are also on the bill, playing Saturday.
The street closure has been a challenge each year for businesses east of the festival. "The general public doesn't think they can get to us," Morup said of Überbrew, which has operated on Montana Avenue since 2012. Though business is slower this weekend than usual, Morup said they've learned to roll with it. "Over the years, we tried different things and thought we would get a pop, but we just kind of learned it is what it is. It's two days of the year."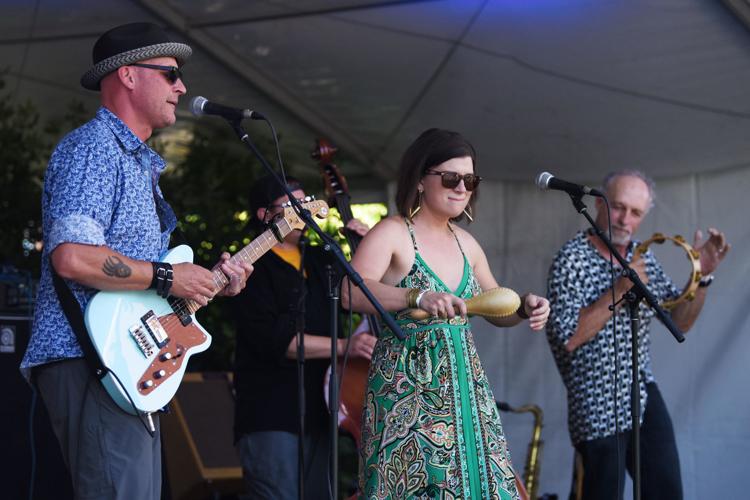 The business is accessible from North 23rd Street, and the sidewalk is open to Ciao Mambo and Uberbrew. Morup said being at Uberbrew during Magic City Blues is a unique experience. "You never know what musician you might find in here. Some of them use it as their green room."
Uberbrew also operates a beer tent within the festival.
On the opposite end of the festival is McCormick Café, located just inside the gated area. The secondary stage of the festival is in the parking lot on the west side of the building.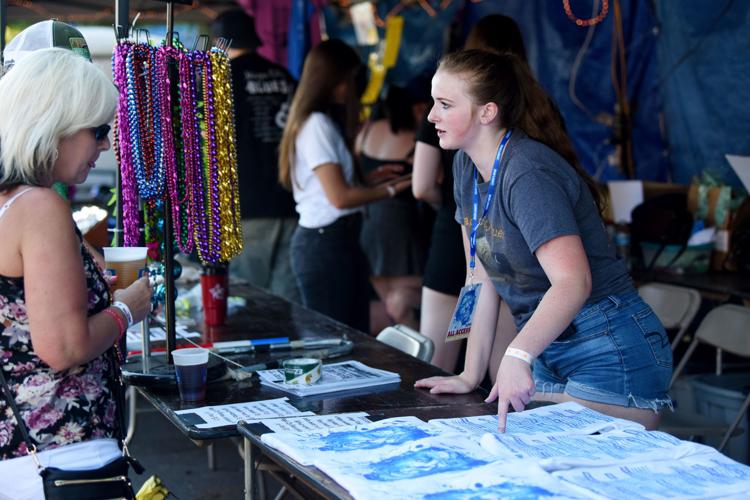 The business is open seven days a week and keeps regular business hours during Magic City Blues Festival. Being in the closure area does not impact business, said Charli Perry, manager at McCormick Café. "We are still busy like a regular weekend," she said. During the day, foot traffic is allowed on Montana Avenue.
When McCormick Café closed at 2 p.m. Friday, employees shifted into festival mode. McCormick Café and the Billings Depot serve as green rooms for bands, providing hospitality and catered meals.
The event utilizes McCormick Cafe's liquor license, and an open container permit is in effect so patrons may come and go with alcoholic beverages within the event. Perry has employed 32 bartenders at seven exterior bars.
Hosting the festival plus running a popular breakfast joint downtown makes for a long weekend. Many staff work up until midnight and head back to work at 6 or 7 a.m. in the morning, Perry said. "It's exhausting for all of us, but we all enjoy it. No one really complains."
A busy night
The event was held the second weekend of August until 2015, when it was moved to the first weekend of the month to avoid coinciding with another popular community event, MontanaFair.
That places the event on the same weekend as the August ArtWalk, making for a lively night downtown. All participating galleries on Montana Avenue were taking part in the event, with exception of McCormick Café.
"You just have to embrace it," said Allison O'Donnell, who owns Toucan Gallery with Mark Sanderson. "It's a festive night. It's great to have the door open and see a lot of people."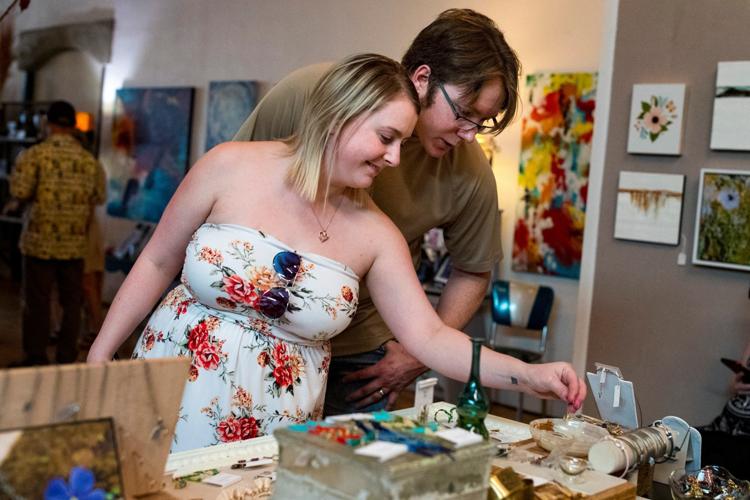 O'Donnell and Sanderson say they have out-of-towners stopping by as early as Thursday. The business had extended hours on Friday and is open Saturday from 10 a.m. – 4 p.m. and features a special exhibit of blues-themed artwork to coincide with the festival. "We are literally right here at the entrance to the festival, why not just embrace it," said Mark. 
In the same block, Lilac restaurant has benefited from the shift of Magic City Blues coinciding with ArtWalk. Head chef George Caldwell described last year's Friday night as insane. "We were super busy, probably the busiest Blues Fest Friday we've ever had." The restaurant staffed accordingly this year, hoping for the same rush of people.
Saturday, however, Lilac will be closed so staff can catch fellow staffer Wendy Chávez, who sings with Not Your Boyfriend's Band, a local rock act performing at 5 p.m. at the Stillwater Stage adjacent to McCormick Café.
You have free articles remaining.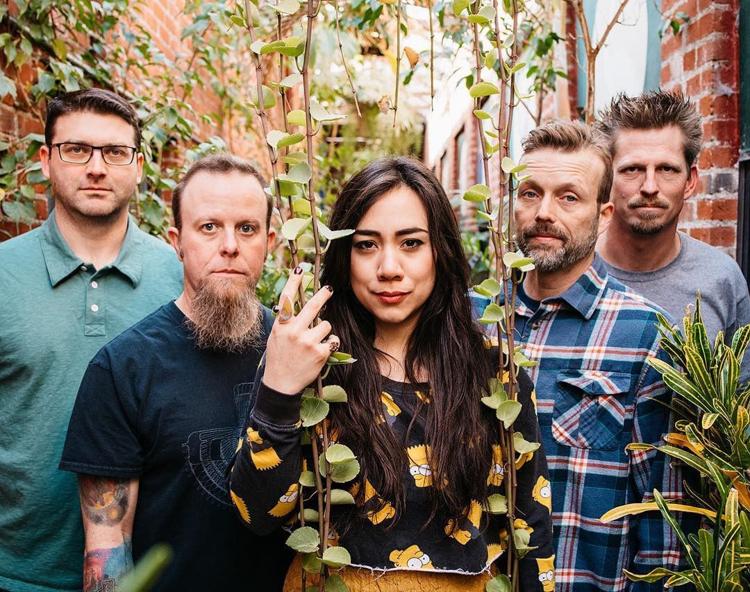 Daytime access
The only retail store within the gated area is Oxford Hotel Antiques, and owner Mike Gregory said he sees plenty of activity during Magic City Blues. "I see a lot of familiar faces and increased interest in the area," he said. 
Gregory owns the business with his wife, Alexandra. They've been operating out of the Oxford Hotel on Montana Avenue since 1981.
"The first couple years, we weren't a fan," added Alexandra. "But, if you can't beat them, join them." The Gregory family were sold on the event after the Black Crowes performed in 2006. "Our sons came down, and freaked out," she said. "They told us there were 4,000 people on the streets. That was the year we decided to come down and enjoy the concert."
The business is open Tuesday through Saturday from 10:30 a.m. – 4:30 p.m. They've been selling vinyl records for about 15 years, and music has become a major part of the business, Alexandra said.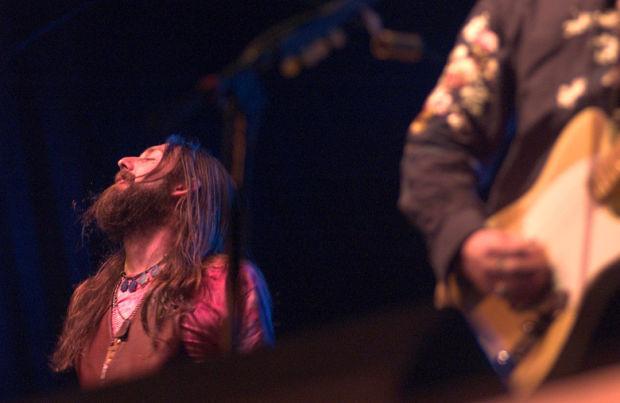 That's not to say the weekend isn't without its challenges for them. Parking is nonexistent in front of their building starting Friday morning, and Montana Avenue isn't reopened until Sunday afternoon. Yet, patrons are able to access all businesses within the two-block closure Friday and Saturday until the late afternoon. Gates to the festival open at 5 p.m., and the last act takes the stage by 9:30 p.m.
On Sunday, crews work quickly to take down the stage and reopen the Avenue, which is a state highway.
"We make the best of it," Mike said. "There's an increase in the number of people who appreciate music."
Many of the downtown businesses see an uptick in business when major events come to town, including rodeos, sports events, concerts, and the next major event: MontanaFair.
Billy Norris, one of the managers of Dickey's Barbecue Pit, said they pick up quite a bit of business during the festival. They're situated a block west of the Montana Avenue closure, and in recent years have also operated a food truck within the festival grounds. He views Blues Fest as a positive event, but said large events in Billings aren't consistently good for business.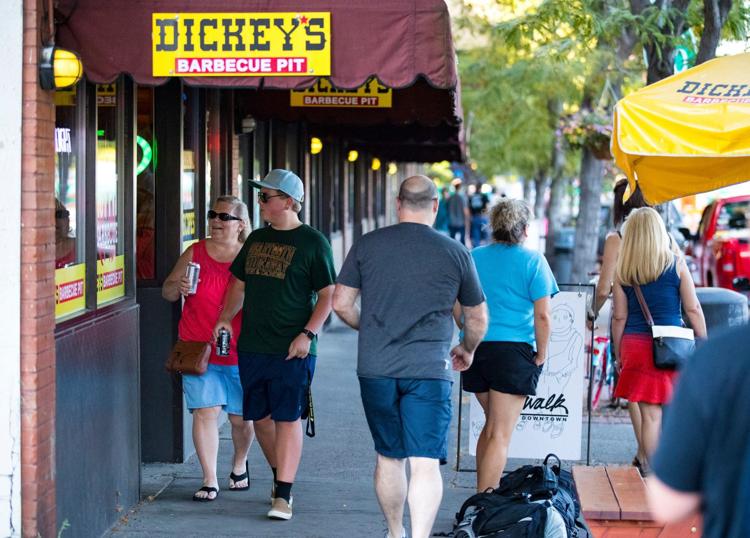 "Sometimes we do, and sometimes we don't (benefit). It all depends on what the event is. It just averages out," Norris said.
Jeff Hosa, who operats MoAV Coffee at 2501 Montana Avenue, has been open for three years. The business is right at the closure of Montana Avenue and stays open until 8 p.m.  "As long as it's not a big issue with parking during the middle of the day, we do fine," Hosa said.
The benefit to MoAV's location is their shaded patio, which faces McCormick Café and the secondary stage for the festival. Though the view is obscured, Hosa said people can come down, grab a drink, and sit on the patio.
"(Magic City Blues) might affect us a little bit, but I think it's a positive note for the downtown. It just brings more people into the community."
Steep competition 
Arts and live music establishments in the area during the weekend of Blues Fest have also planned accordingly. Friday night, the Pub Station didn't have any live music scheduled, instead offering extended taproom hours until 9 p.m. Saturday, Seattle rock band Supersuckers perform, starting at 8 p.m.
"I like that it happens, but it's not great for our business," said Pub Station owner Sean Lynch of Magic City Blues. He said they typically try to book weddings or private events during that weekend.
NOVA Center for the Performing Arts facility is within the gated area. "It's the end of our season, and we have adjusted our scheduling and just don't stage anything that weekend," said Ginger Roll, who handles marketing for NOVA.
At the epicenter of the event is the taproom and live music venue Craft Local. Owner Duane Sitzman said being inside the festival gates is "crazy." This year, he hung a banner outside the business advertising more 30+ beers, ciders, and wine on tap priced at $4. The business opened in 2017, and was just a few weeks old when Magic City Blues happened.
"It's one of our top three or four nights," said Sitzman of each night of the festival. The business operates as a nonprofit, and features more than 60 artists and 120+ pieces of artwork on the walls. 
Sitzman expected another good weekend, though he said it's not guaranteed. "I'm glad (Tim Goodridge) is taking the big risk, not me, because you never know. But, it's been going on for so long, it's gotta be good."
---
Photos: Magic City Blues kicks off in downtown Billings
Friday night at Magic City Blues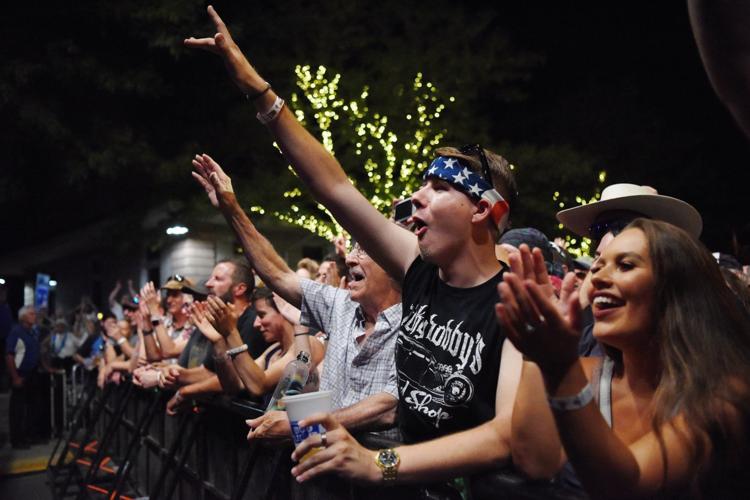 Magic City Blues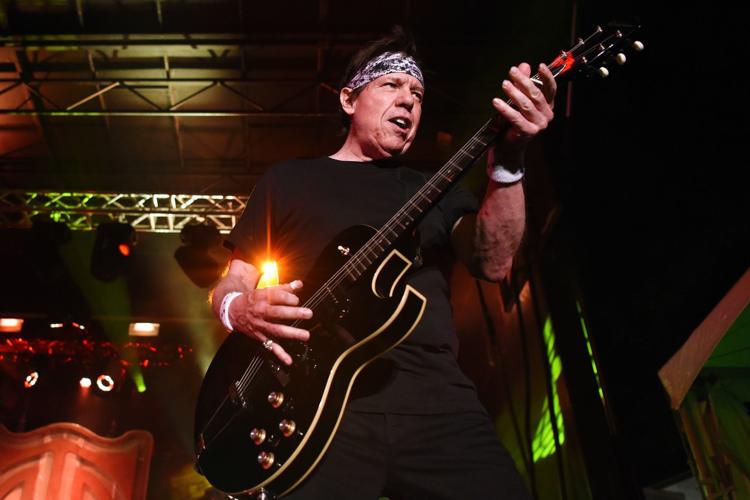 Chubby Carrier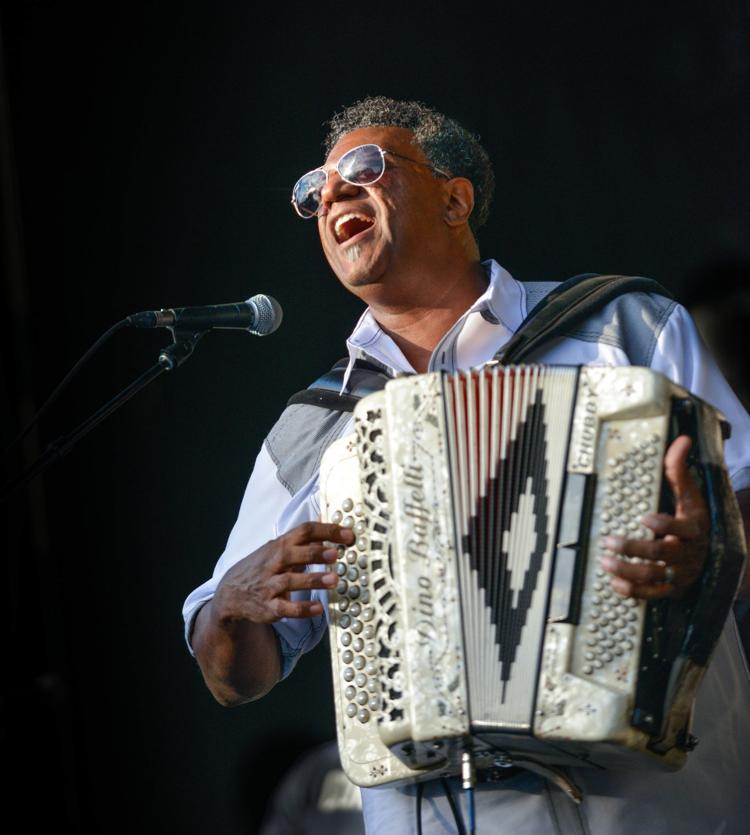 Marcia Ball on the Stillwater Stage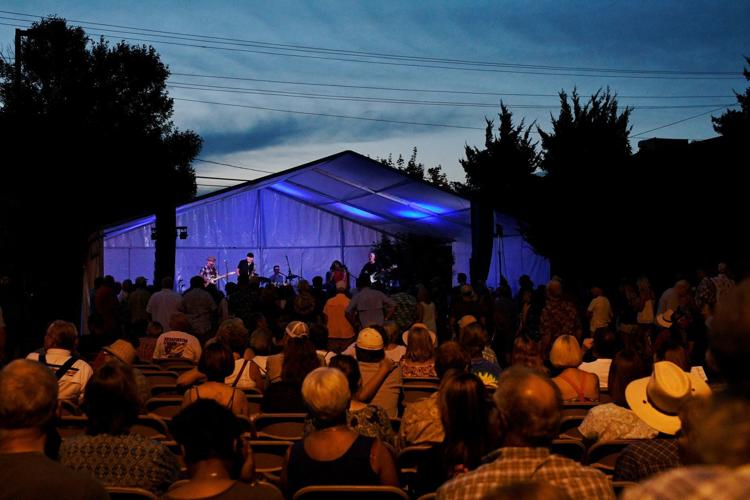 Nick Schnebelen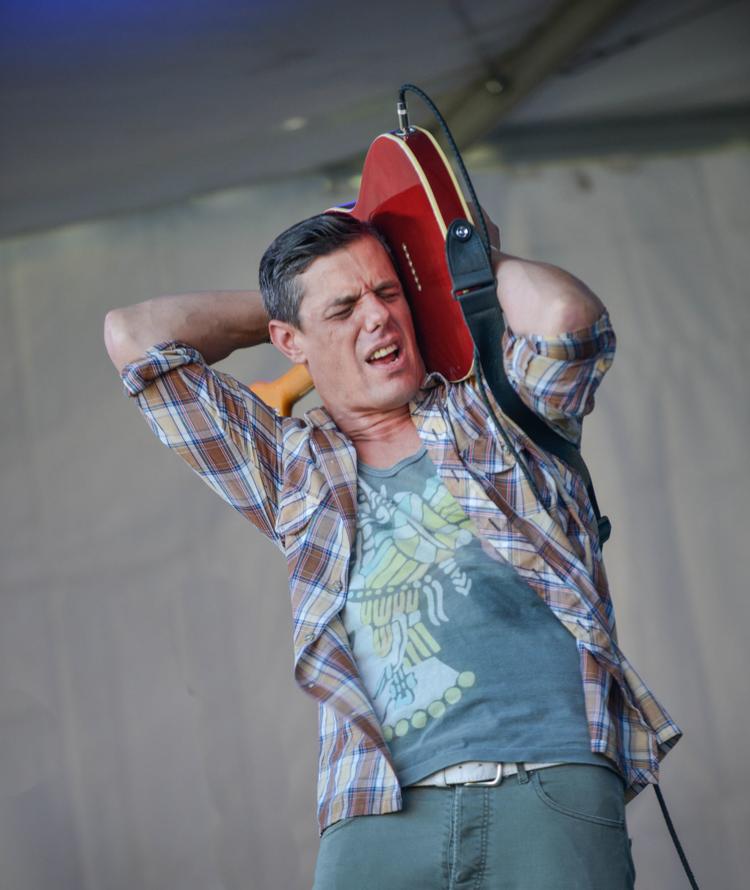 Magic City Blues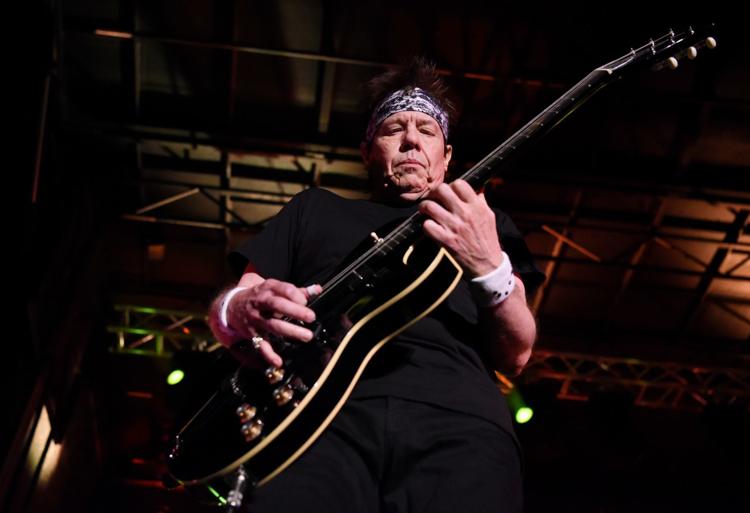 George Thorogood and the Destroyers
Magic City Blues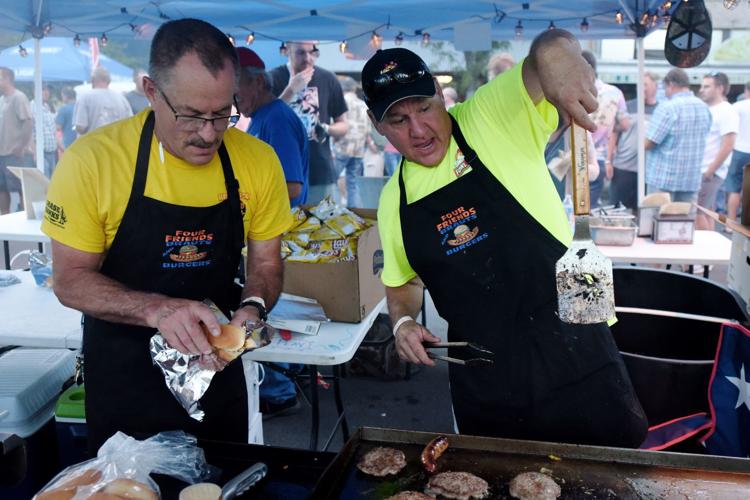 Magic City Blues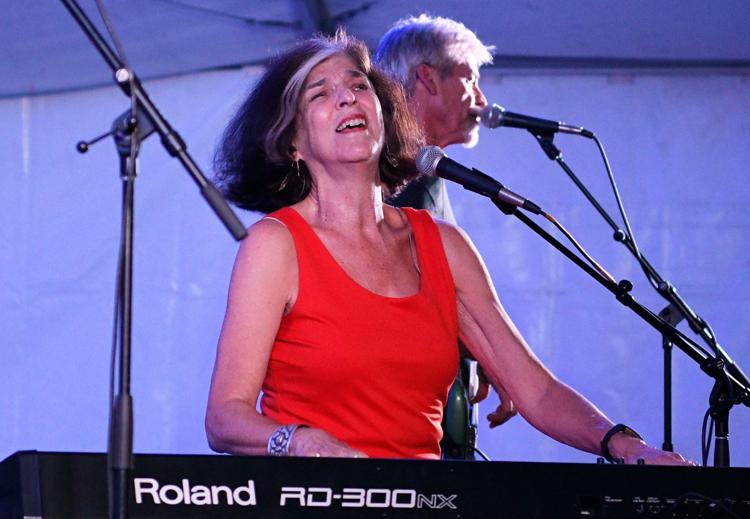 Magic City Blues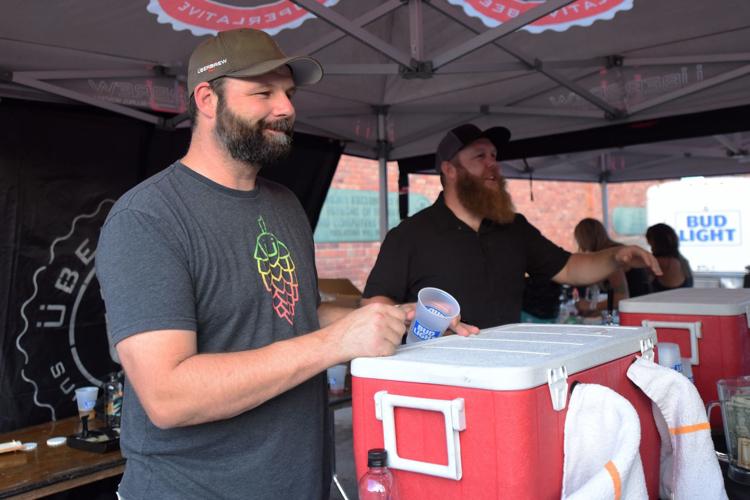 Magic City Blues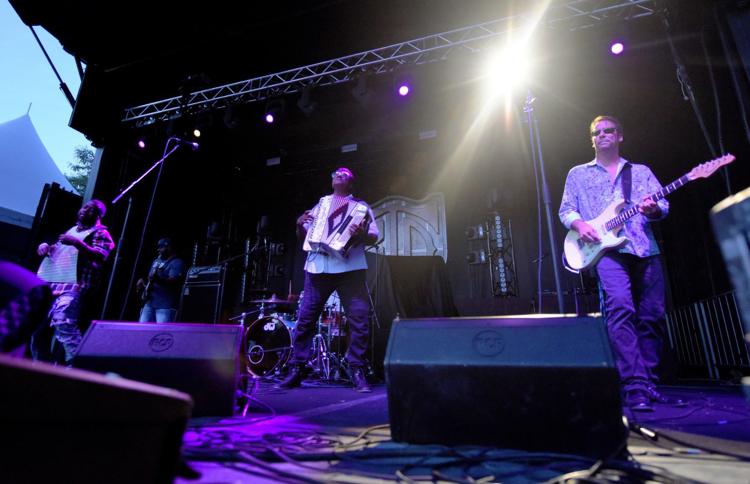 The Post at the Billings Depot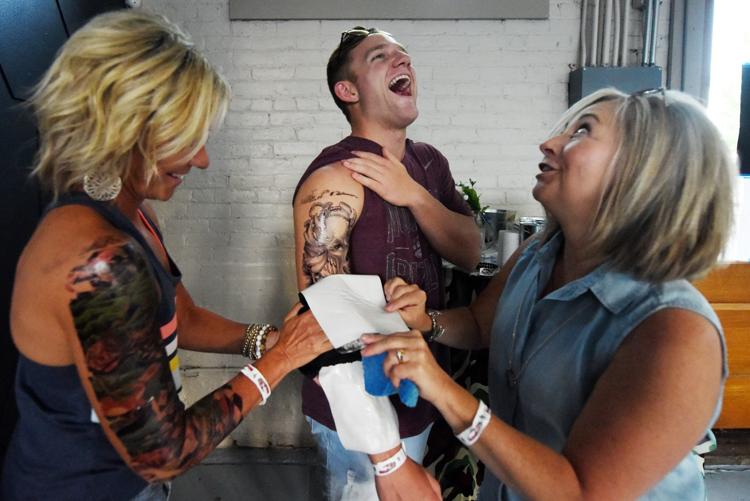 Magic City Blues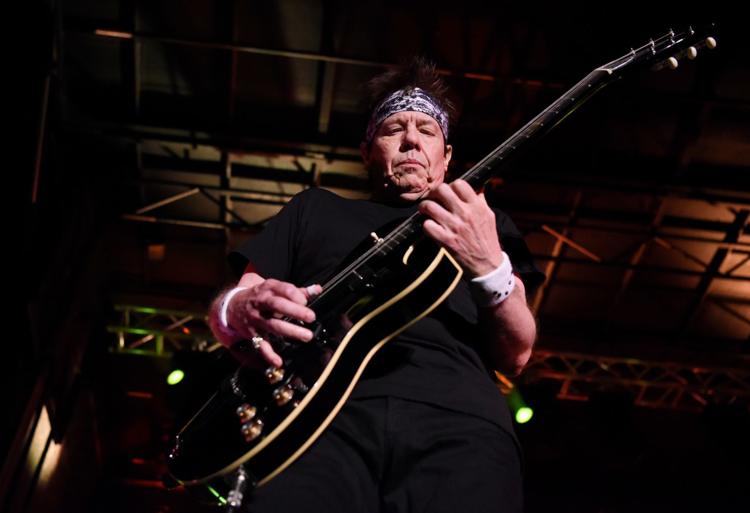 Magic City Blues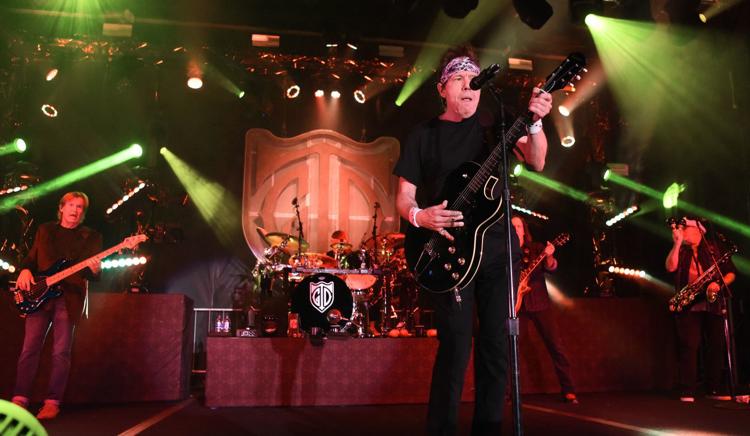 Magic City Blues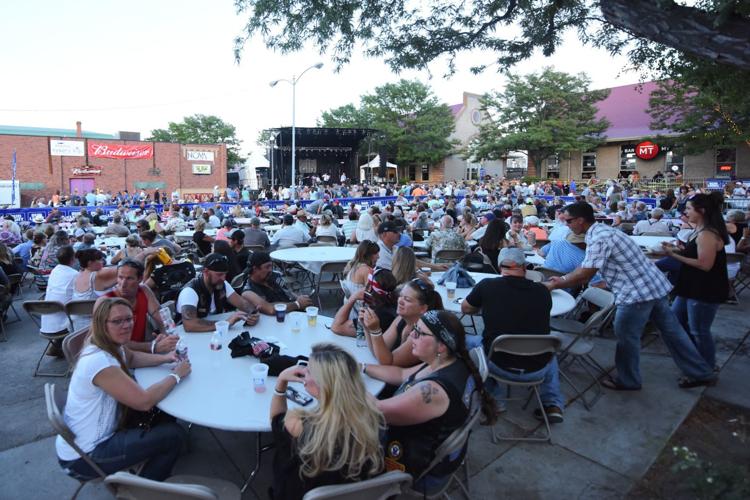 Magic City Blues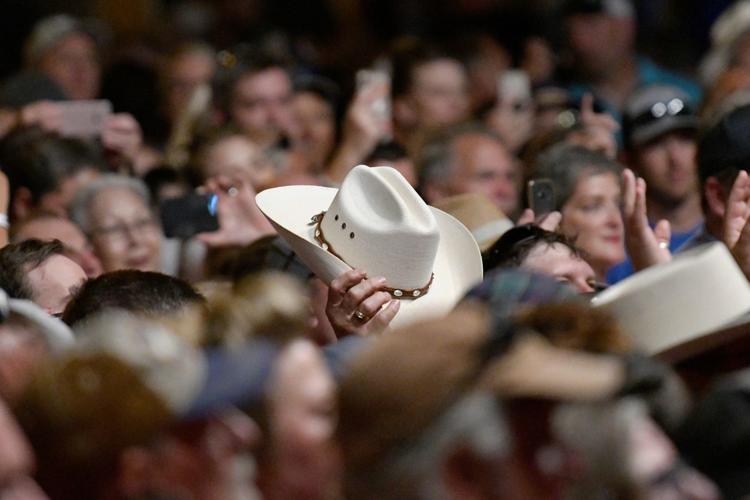 Magic City Blues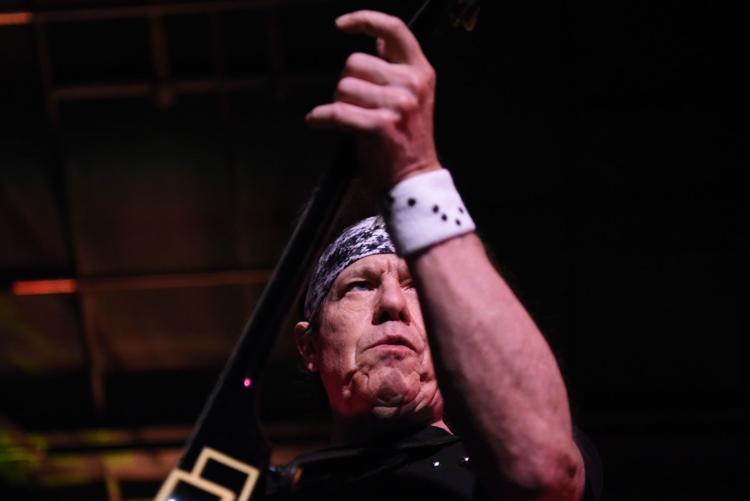 Magic City Blues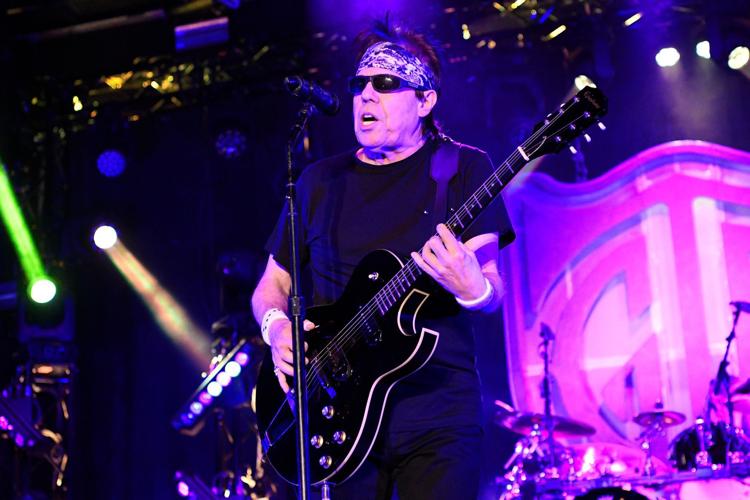 Magic City Blues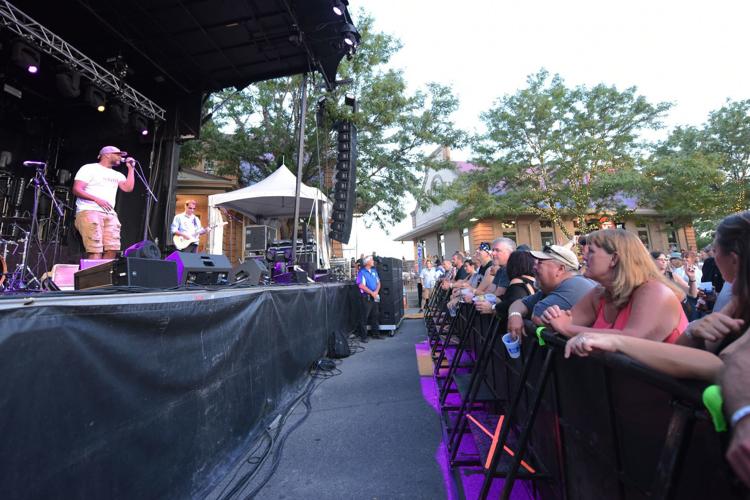 Magic City Blues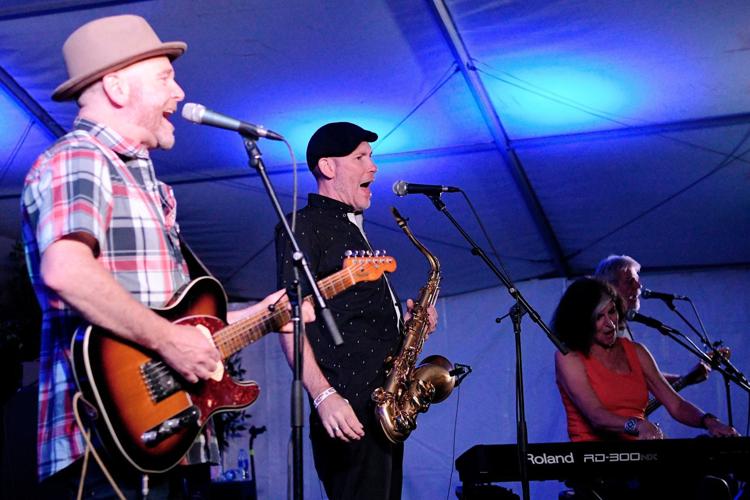 Mudslide Charley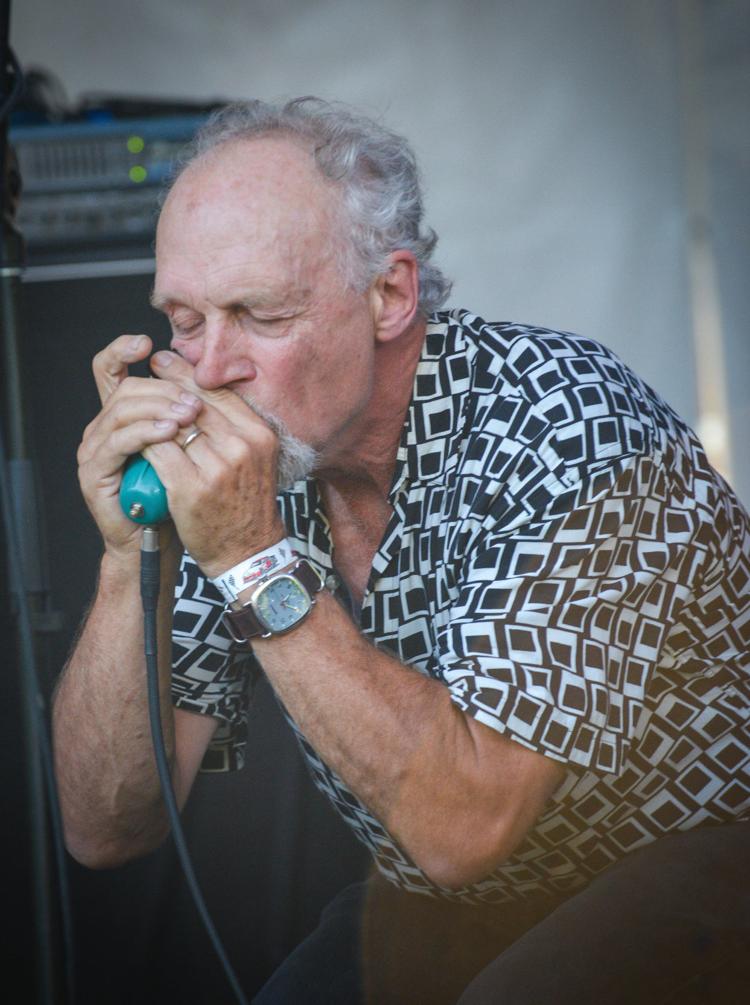 Hawthorne Roots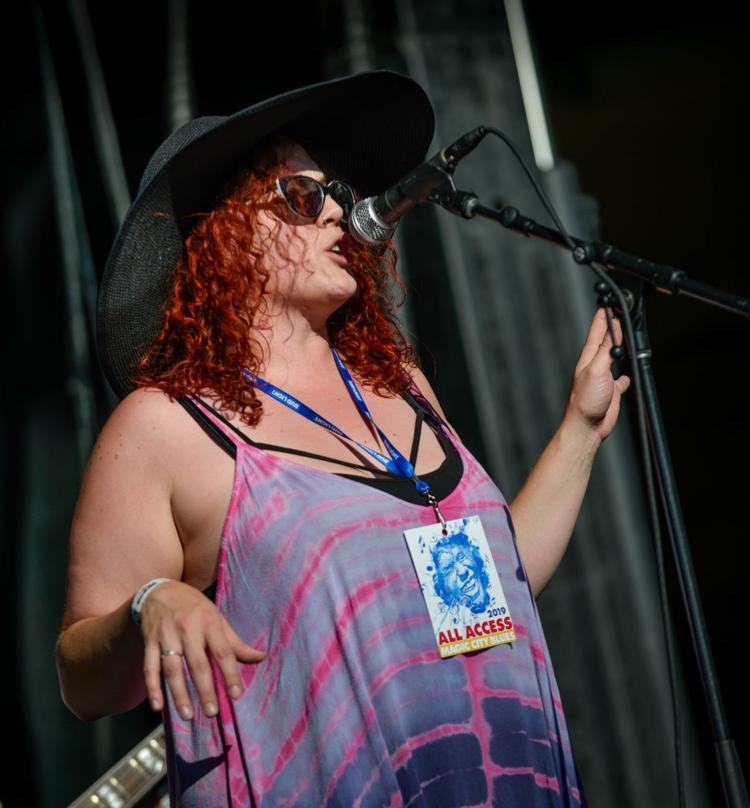 Hawthorne Roots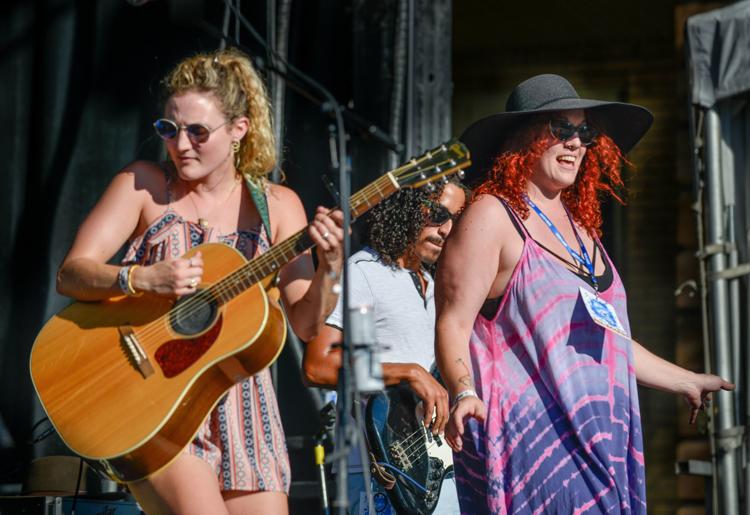 Nick Schnebelen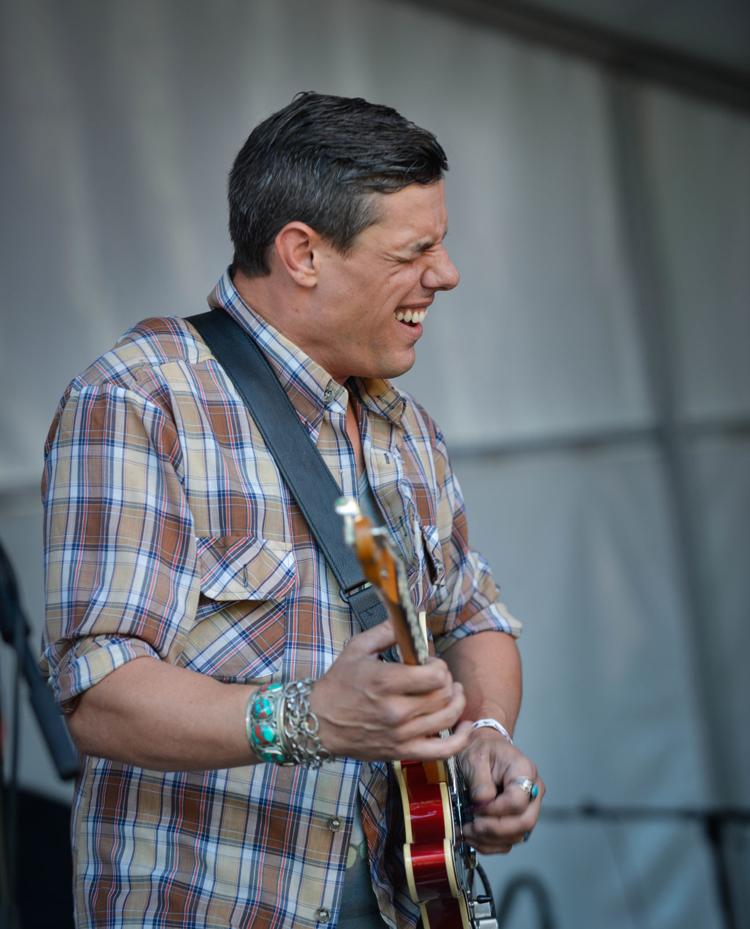 Chubby Carrier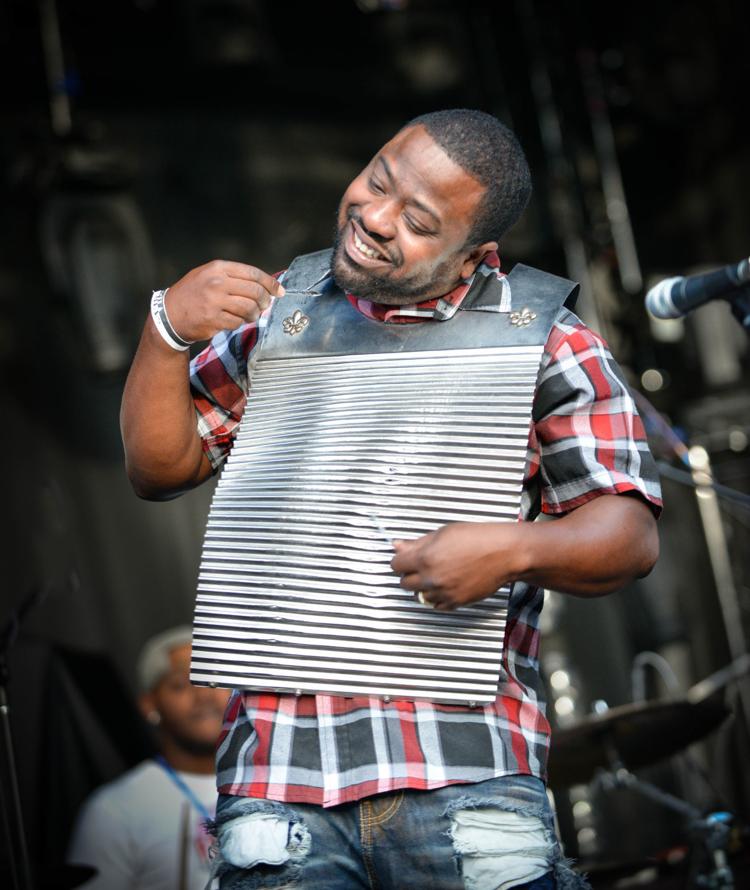 Marcia Ball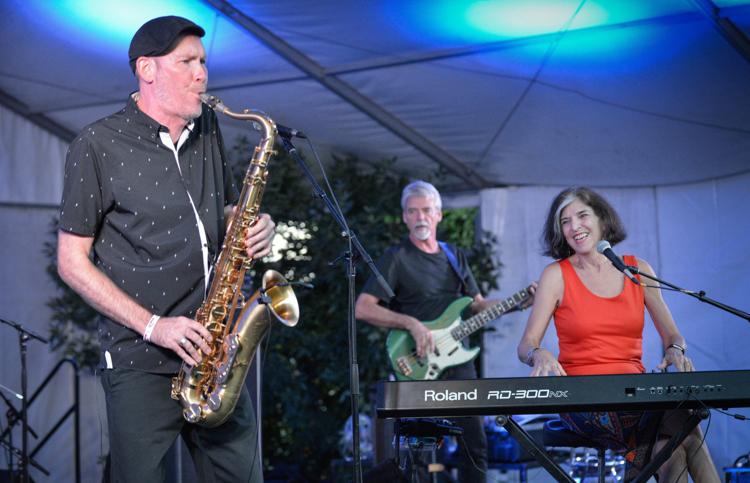 George Thorogood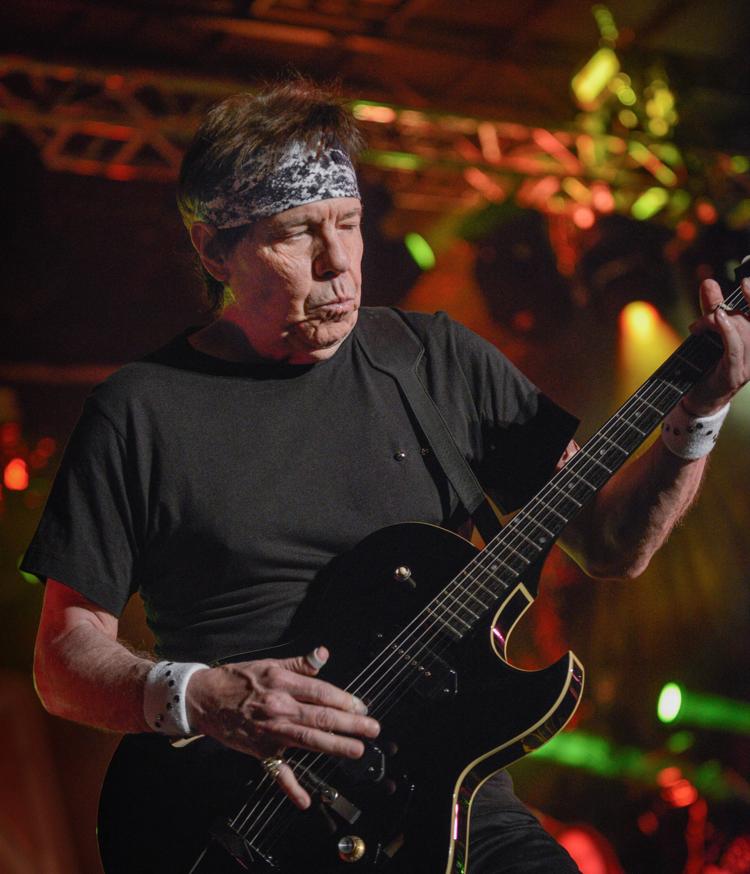 George Thorogood