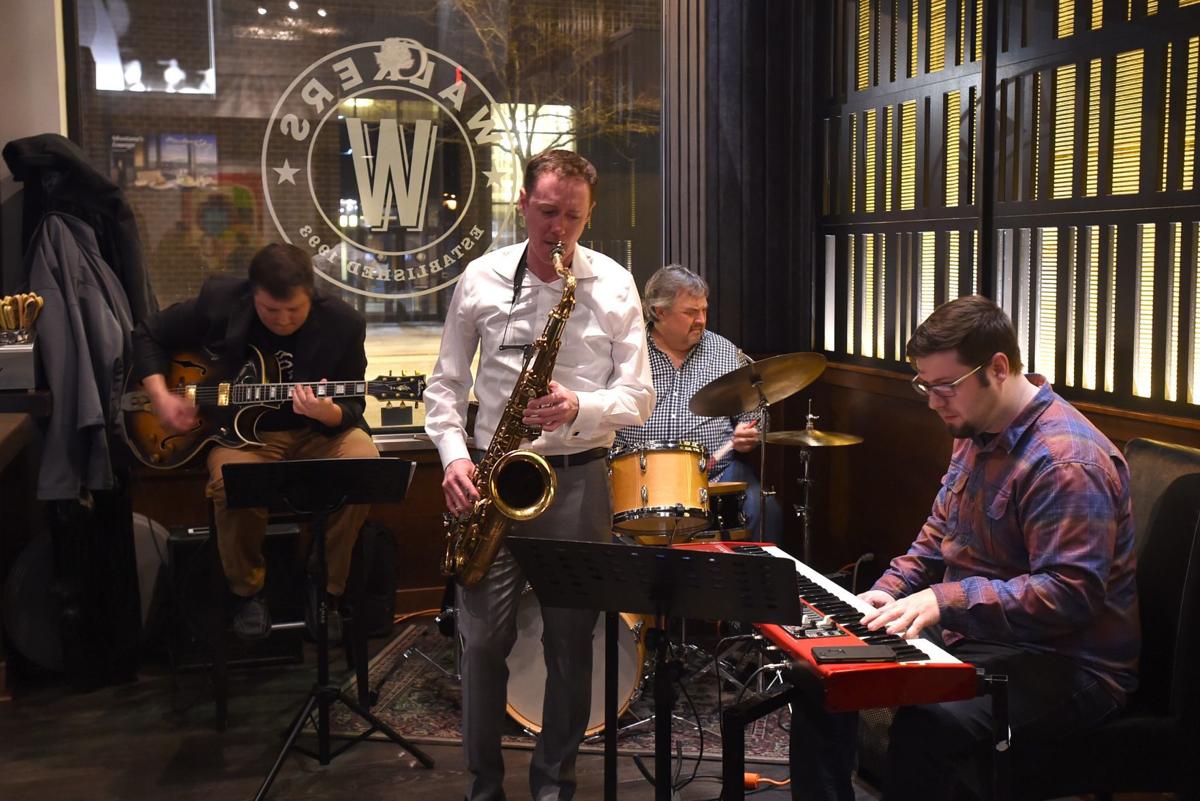 Bill Honaker's first gig was at the Bonanza Lounge, a nightclub that used to sit below the Ponderosa Inn in downtown Billings. He sat in on drums for his brother, James, who had come down with appendicitis. The gig paid well, Honaker described, and was six nights a week.
"As a 13-year-old making that kind of money, I was all in."
As an adult, Honaker's interests in music, the restaurant business, and real estate development would all converge in one place: Walkers, a restaurant he opened in 1993.
"There is just something that is unexplainable that keeps the hook in," said Honaker, who has spent most of his life in the service industry, beginning as a bartender and server. "You get immediate feedback on how you're doing in life."
Honaker will be behind the drum set on Sunday, performing during a concert titled "My Favorite Sons" that has become an annual tradition.
"This band is an accumulation of things I love, from people to the music to the scene," Honaker described. The core group of musicians includes Honaker's son Will on bass and others who have been as close as sons to the musician, including saxophonist Sam White, Parker Brown on guitar, and Erik Olson on keyboards.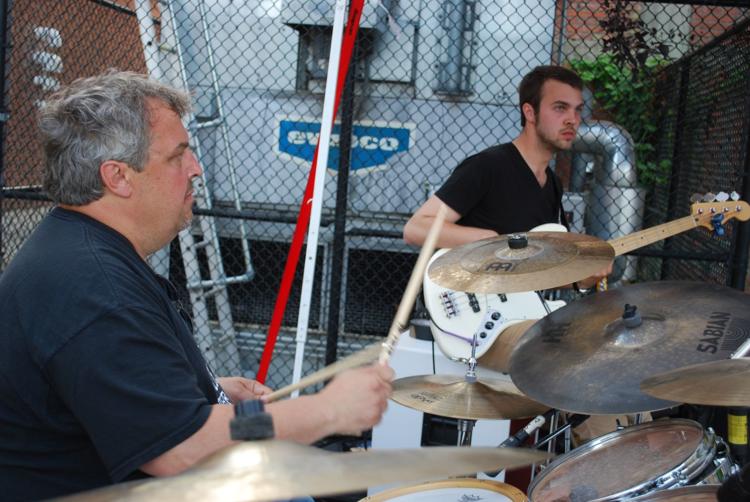 Special guests will make appearances throughout the evening, including John Roberts, frontman for John Roberts y Pan Blanco (whom Honaker describes as a favorite uncle), and Jessica Fiveland, Walkers manager who will sit in as a vocalist. A set of neo-soul, jazz, and funk tunes has been worked up for this gig.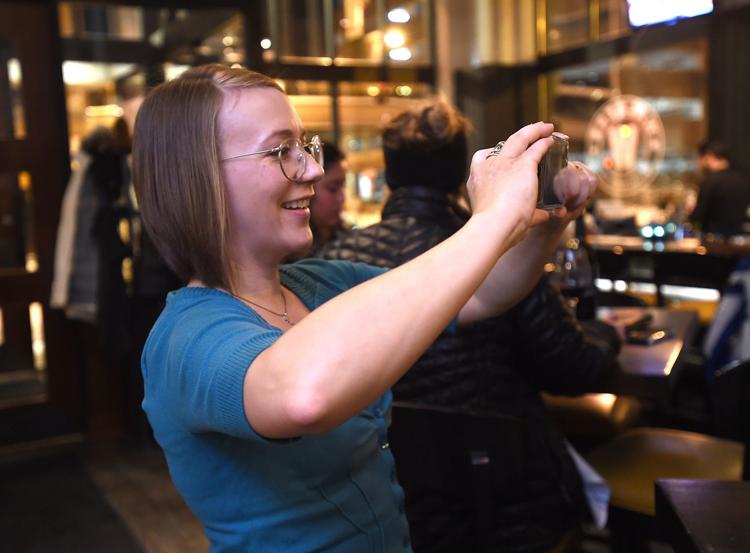 "I play with these cats all of the time, and they're a great bunch of musicians. They keep me young, actually," Honaker described.
Honaker founded Walkers 27 years ago, named for his father Walker Honaker. The restaurant moved from its original location in the old Billings Chamber of Commerce Building on Third Avenue North to a building Honaker purchased and developed on the corner of First Avenue North and North 27th. The restaurant occupies the ground floor, and above is mixed-use space.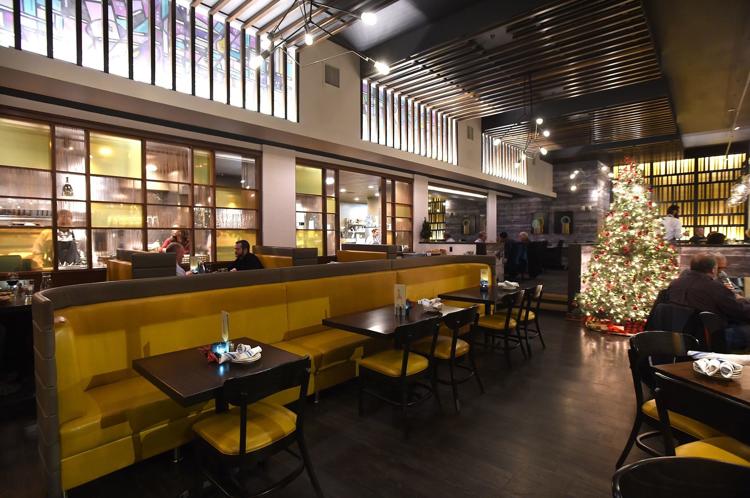 Honaker deliberately built a house for jazz within his restaurant.
"It was entirely selfish," he described. "What I've always wanted to do, I'm doing. I'm playing jazz with different people every week."
More than two decades later, Honaker credits consistency with being able to offer live jazz on a weekly basis in the Billings community.
"What's important is committing to it. Eventually people will get that schedule in your head," he said. Initially, Honaker had to buy his own gigs, as performing himself was cheaper than hiring a drummer. "Now, there's pretty much a stabilized market every week for the jazz that we do."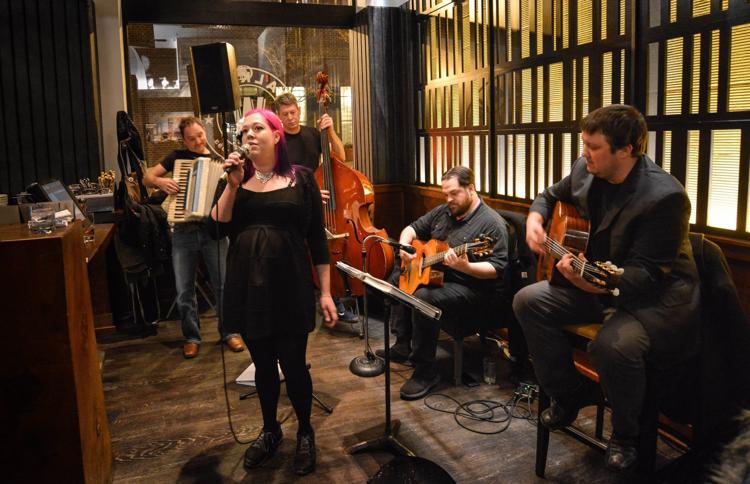 Honaker asks musicians to "do a different thing" at Walkers — and though there are some of the same players week to week, they all form different incarnations and switch up styles, something that is possible in the diverse genre of jazz.
"It's like what we've done with our food," Honaker said. "We are constantly changing our food, and that's a dangerous thing to do as a restaurant because it doesn't give people time to develop a favorite."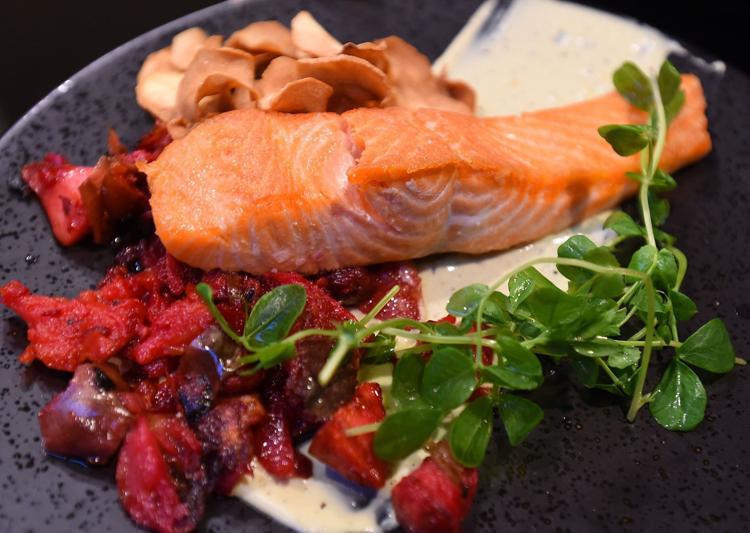 Building trust — in live music and food — is what Honaker believes to be the recipe for success. "We've got it to a point where they just trust us. Jazz is kind of the same way, you can have the same cats on the book, but it's different."
Several remodels have taken place, including an overhaul in 2017 that changed the atmosphere from a more formal appearance to a casual vibe and shifted menu offerings.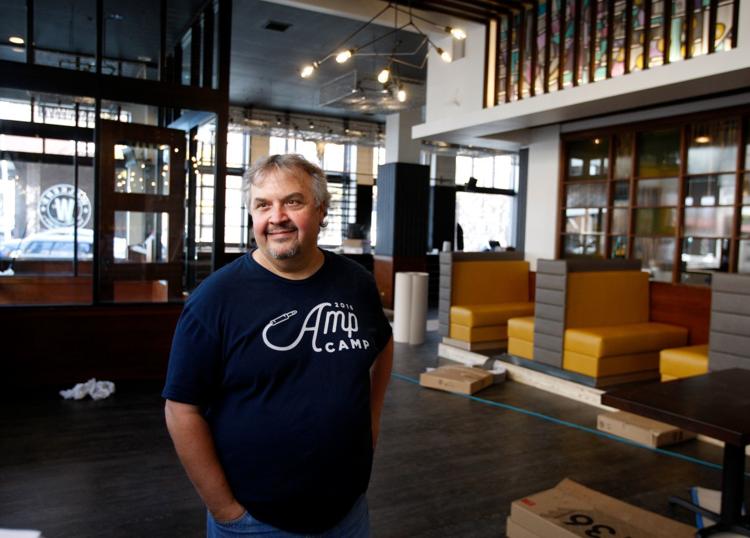 "A lot of people were disappointed that we didn't keep that exclusive kind of thing, but we made it a little younger — and you have to do that as a business, especially 27 years into it," Honaker said.
With that shift came a menu that is more geared toward à la carte eating vs. a soup, salad, and entree pairing. "That's not the way people are eating. We can get menus cheaper if you don't want to be force-fed," said Honaker, who estimates the average age of his clientele dropped by 10 years after the remodel.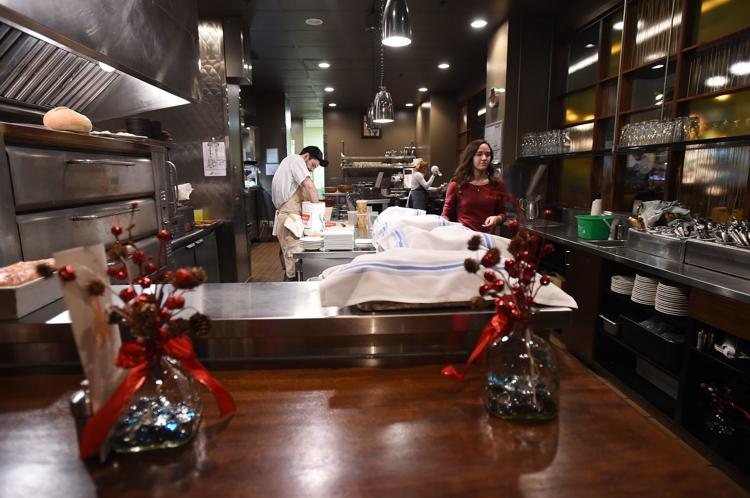 Walkers is one of few fine dining restaurants downtown that is open seven days a week and serves food until 10:30 p.m. Sundays have become the restaurant's third busiest day of the week, aside from Friday and Saturday. Walkers has also gained attention in the live music scenes as a stopover for big acts that are busing from one major market to the next.
"The word on the street is stop to eat," said Honaker, whose restaurant has served poet Allen Ginsberg, former president Bill Clinton, and musician Garry Allen, who tipped off Honaker that they were starting to get a reputation as a good place to stop.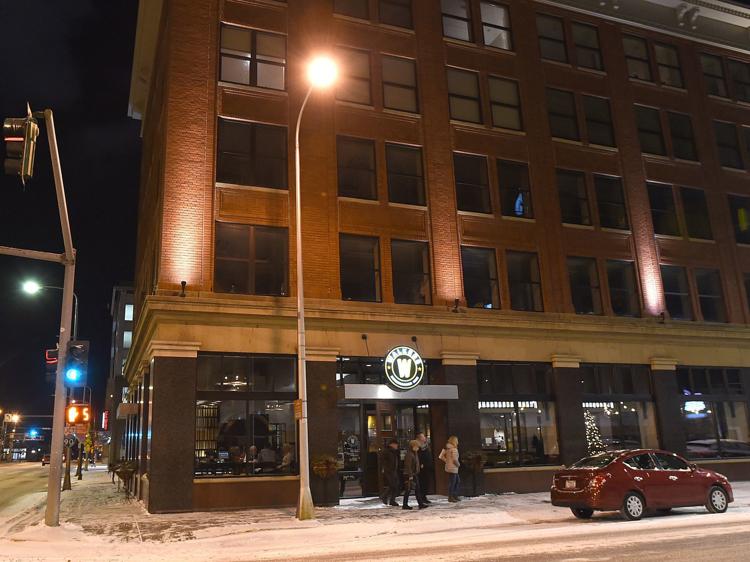 "They love coming here because most people don't know him, and we have strict rules that you don't bother someone famous."
Well, maybe don't bother them until they've finished eating … Honaker said he has a collection of bar napkins signed by famous people who have dined at Walkers. His favorite one is his first one: a caricature made and signed by Joan Baez.
"I'd love to tell you that you have a great concept and it just works, but that gets them in the door," Honaker said. "Keeping them in the door, that's the hard work."
Stay up-to-date on what's happening
Receive the latest in local entertainment news in your inbox weekly!