From decades-old theater companies to start-ups, there's a wide swath of theatrical organizations in Billings.
"Not knowing how to take a company forward is the biggest challenge," said actor and director Patrick Scott-Wilson, who co-founded Sacrifice Cliff Theatre Company with his husband, Shad Scott-Wilson, six years ago.
The couple are trying to get clear on what comes next. It's been a year since their last production, "The Whale." The show, aptly named, was a monolithic undertaking. "It was a once-in-a-lifetime thing, lightning in a bottle," Scott-Wilson described. He was immediately struck by Samuel Hunter's script, and cast his husband in the leading role of Charlie, a 600-pound character killing himself with food.
"I chose it because I couldn't stop reading that script," Scott-Wilson said. "I identified so closely with that text. I could see it: every sentence, every word."
Each character in "The Whale" was so exceptionally cast, it was easy to suspend disbelief. In wrenching agony the audience watched Charlie die onstage and an astounding cast wade deeply into human relationships.
"If you're trying to do original work that is edgier, you have to find out why people love what they do," Scott-Wilson said of the cast he compiled for "The Whale." Dubbed "amateur theater," because the actors aren't paid, the cast came together for the love of challenging drama.
Sacrifice Cliff Theatre Company became known for performances of gut and heart, and for new works by local artists coming together, "meeting on equal playing field and making something beautiful," Scott-Wilson described.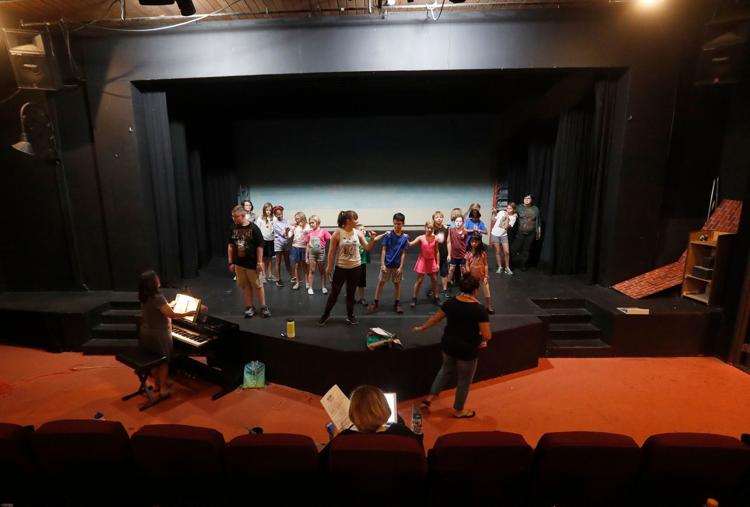 To stage, or not to stage
Plays require space to rehearse and perform, actors, stage crews, sets to be built, performance rights based on the play, or writers creating new works. Operating without a physical space or consistent revenue is challenging for organizers and actors alike. 
To attract unpaid actors, "you have to do shows that people are passionate about, like an 'Emilie' or 'Virginia Woolf," Scott-Wilson said of previous shows that Sacrifice Cliff Theatre Company has staged, referring to "Emilie La Marquise Du Chatelet Defends Her Life at the Petit Theatre at Cirey Tonight," set in the 1700s with a brainy female protagonist, and perhaps one of the most dialogue-rich performances of all time, Edward Albee's "Who's Afraid of Virginia Woolf."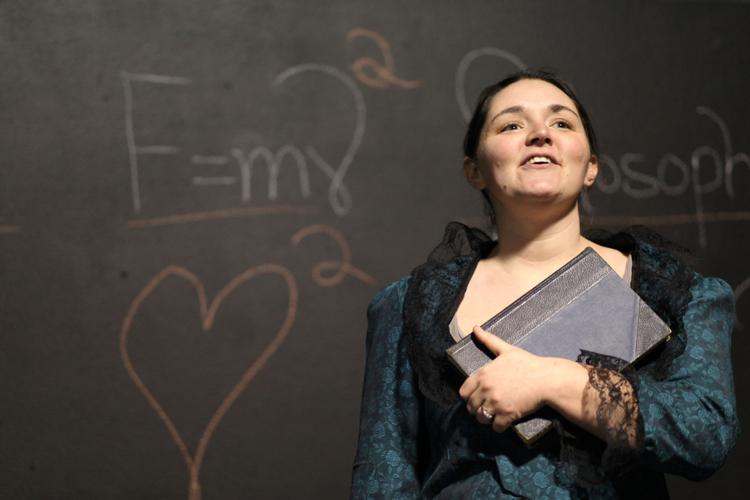 "People sacrifice their time because they want to bring the text to life," Scott-Wilson said. Sacrifice Cliff Theatre's production of "Virginia Woolf" in 2016 arguably launched Yellowstone Repertory Theatre, a nonprofit organization and Billings' first professional theater company.
"We loved working together and really respected each other's talent," said Craig Huisenga, who starred in "Who's Afraid of Virginia Woolf" with Yellowstone Repertory Theatre co-founders Dina Brophy and Caitlin Hart.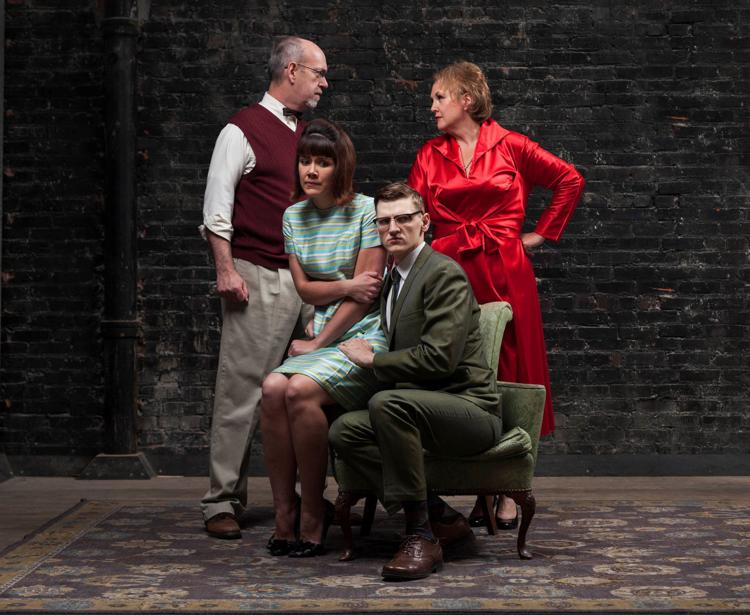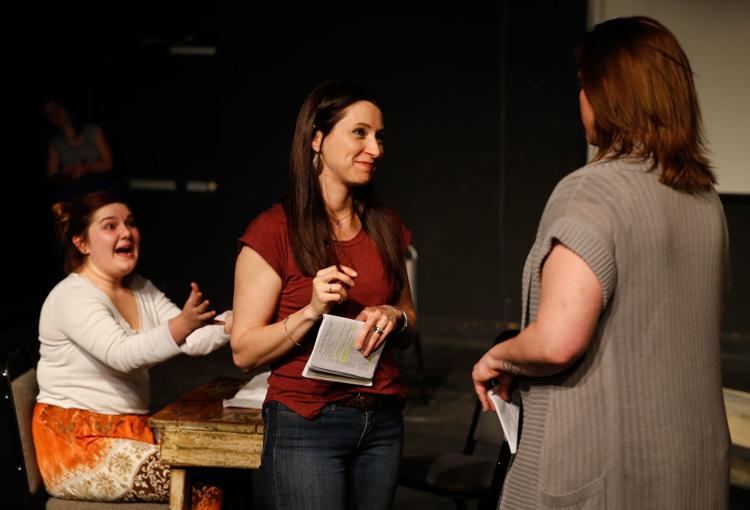 The toll on the trio was heavy, and after the curtain closed on the last play of the season, they considered ending the organization. Yet, they believed they had begun to meet a need, and the precedent for a professional theater company had been set.
Huisenga, Brophy and Hart reached out to community members and asked, "Is this important?"
"Pretty unanimously, people said, 'you can't fold this,'" Huisenga said. "To keep things going, we had to find new artistic allies." They decided to expand their artistic ensemble and board of directors, and recently announced their lineup for year two, another modest but mission-driven season.
"We have a bucket list of shows we want to do and could … but we made a conscious decision to start slow and build our audiences and donor base," said Huisenga.
The season opens on Nov. 2 with the musical "Ordinary Days" by Adam Gwon. In March, they'll stage Oscar Wild's classic satire, "The Importance of Being Earnest, A Trivial Comedy for Serious People," and the season concludes with a dramatic play, "Breadcrumbs," by Jennifer Haley.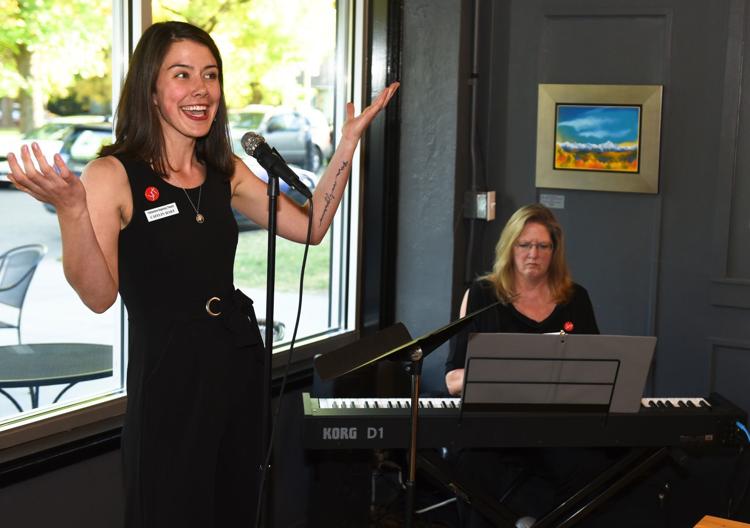 New ensemble members include Susan Kennedy Sommerfeld, Casidee Riley Corcoran, Chas Llewellyn, Katie Rehberg and Rob Gunderson, who will not only act in upcoming performances, but will take on management, marketing, fundraising and production responsibilities.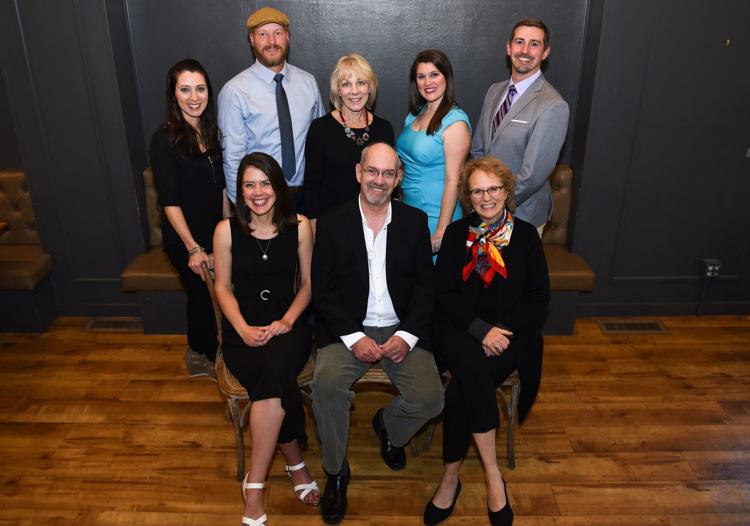 New board members have also joined, including Jason Harris, Kathie Todd, Nathan Blanding and Jodi Lightner, alongside founding board member Mathew Pipinich.
Theatrical hobbies 
As Yellowstone Repertory Theater enters its second season, organizers are looking for ways to make it sustainable, including community partnerships. One of their community partners is NOVA Center for the Performing Arts, which offers Billings' roving theater companies space for rent for both rehearsing and performances.
NOVA, as well as Billings Studio Theatre, are the city's only physical theater companies. They're defined as community theater and rely on the community to be the actors.
"NOVA doesn't have a budget for paying actors," said Dodie Rife, managing producer for the nonprofit performing arts center. 
But even that isn't black and white. Occasionally, a professional singer or actor will be brought in, but it's typically for opera, handled through NOVA's counterpart, Rimrock Opera Company.
Rife describes amateur theater as any other hobby. "We do them because we enjoy them."
For Amanda Megyesi-McCave, who co-founded Backyard Theatre Company on her back porch, theater fulfills her. "It's my hobby. I get a thrill out of it."
She began the amateur theater company in 2013, shortly after Sacrifice Cliff Theatre Company formed.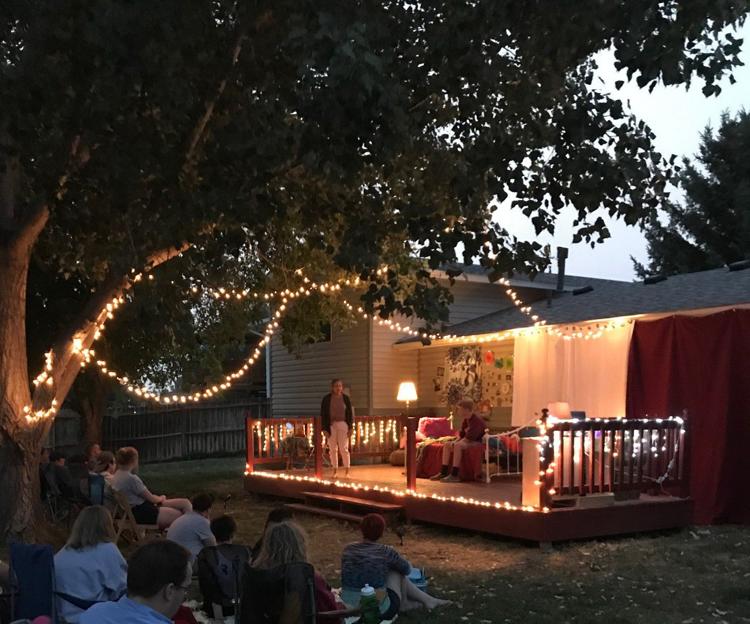 "When the transitions were happening from Venture to NOVA, a lot of people were not sure where they fit in with the theater community," said Megyesi-McCave. "We were amazed at the response we got."
Backyard Theatre Company has grown up with Megyesi-McCave's children. Her son is now 18, and her daughter recently moved away to college; both have been part of the company, which in turn attracted a lot of teenagers.
"It just evolved into a youth theater," Megyesi-McCave said, acknowledging that many of the teens she's worked with have aspirations to make a profession out of theater. "They have to hone their craft somewhere."
The backyard model has gone smoothly, with the exception of one performance. According to Megyesi-McCave, during one of the rehearsals for "Heathers," a neighbor complained about the music being too loud and the performance was moved to another location. "We didn't want to upset our neighbors. This is the first time we have had a problem," Megyesi-McCave said. "The next-door neighbors usually sit on their porch and watch our productions."
The McCaves will continue staging performances at their residence. "We just have to be choosier as to what we do in our backyard. … Maybe not a musical," Megyesi-McCave said.
From the backyard to the well-established stage, theater productions aren't slowing down, but it remains to be seen how the new companies will sustain themselves.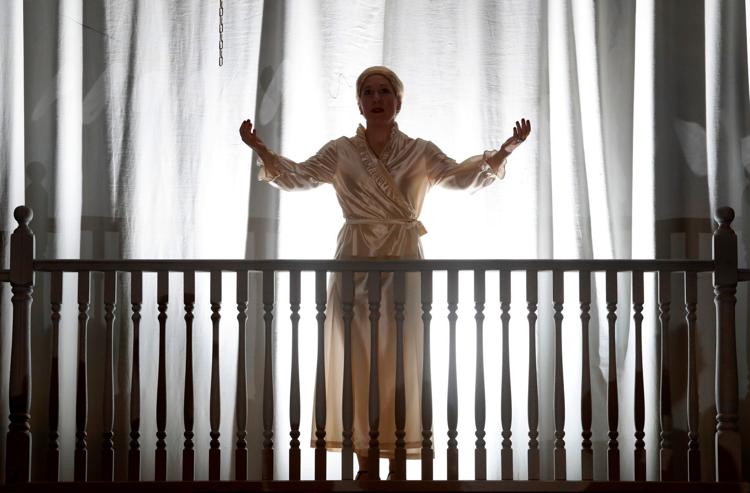 Huisenga, who got hooked on acting in high school and was a theater major in college, spent several decades working as an actor in Seattle and San Diego. "For a long time, I didn't really see any way for myself to be happy living (in Billings) because of what I was doing," he said.
Rather than leaving, Huisenga was inspired by the musical community of Billings. A frequent concert-goer, he noticed a group of musicians making a living through teaching private lessons, playing a variety of gigs, and forming and reforming into different groups.
Huisenga wondered, "Why can't we do that with theater? A core group of people with good training who are capable of quality work; let's get them together and focus on the quality of the work, make that the mission."